Kim Sloth Bengtsen: New Opportunities and New Challenges in the Gambling Sector
'If you have no one to share your achievements with, then what's the point?' - Kim Sloth Bengtsen
Click To Tweet
Do subscription-based business and casual gaming go together? Discover the what, when, where and how to monetize one of the more alternative ways of working with casual gaming in this lecture from Casual Connect Europe by Kim Sloth Bengsten. As the CEO of Lotto24, Kim revealed that they try to be both in the emerging market and the established market. To do this, Kim advises, "try to outmaneuver your competitors by price and quality but also being innovative and thinking about new products that you can add to your portfolio." To hear more insights, tune in below.
Kim Sloth Bengtsen is CEO, as well as leader and strategist at Lotto24, benefitting the company with expertise with business communication, operational management, business strategy and web development. Through working at several gaming and gambling companies, Kim has developed an overall understanding of how to execute and sustain great business. Recently Casual Connect enjoyed learning about Kim's perspective on managing a business as creative as games in the gambling sector.
Casual Connect: Tell us about the work you do at Lotto24. How did you come to work there?
Kim Sloth Bengtsen: I actually started at Lotto24 as a graphic designer back in 2007 on a wage-subsidiary.  Back then the company was a one-man operation, and I was hired to redo the entire website from top to bottom.  If I did well, I would be able to stay on for future projects. Seven years later I was appointed CEO of Lotto24, which was now a company with more than twenty employees targeting over seven GEOs and with several other gaming/gambling concepts on the way.
I have worn many different hats in my career: graphic designer, low-level developer, business manager, head of operations, strategist, marketer, social media 'guru', etc. As a result, I would say that I have a unique ability to manage multi-disciplinary projects and to navigate in complex challenges across the board. It also means that I often find myself in situations I, as a manager, shouldn't be part of, theoretically, since there are usually much more qualified people for the individual task than me – nevertheless, there is nothing wrong in overseeing many things in one's organization, offering your skills and expertise without prolonging or altering the actual process or the end result.
I would say that I am involved in almost every process, from development (not that I know anything about it anymore), to the overall graphic design (much more my area of expertise), to running a successful business (what I would call my area of expertise after nine years at the wheel).
CC: How have your past experiences been helpful to you as CEO?
Kim: Not much to tell. I was briefly hired as a junior developer at an online company selling auto parts (for six months) where I quickly learned the importance of having good developers to maintain the overall web shop. I wasn't really a good developer, but at the time I was good enough to do the job I was hired to do, but failed miserably because of the very outdated backend, which was beyond my skillset. I was eventually let go, and soon after started at Lotto24 as a graphic designer.
Which leads to an important lesson: Always make sure you hire people that are better than yourself. Set your ego aside and make sure that you surround yourself with the right and capable people, and your chances of succeeding will increase exponentially.
CC: What do you do in your free time? What are your hobbies?
Kim: My passion often ends up being my job. But the process of becoming better, faster and stronger in every aspect of my life is my passion.  I work out, I go for a run, I love gourmet dining, wine, and perhaps more than anything, I love my family and friends. If you have no one to share your achievements with, then what's the point?
CC: What's your favorite thing about your job?
Kim: The casual everyday environment. We've spent several years on cracking some of the big questions in regards to an organizational management, employee satisfaction, etc. But year after year we often end up seeing that we need to crack nothing – our culture is as good as it gets.
Year after year we often end up seeing that we need to crack nothing – our culture is as good as it gets.
There will always be employees who don't fit in or who don't want to be social at all, but these all fit into our culture in spite of it. And I love that. Everything is casual, everything is Danish, everything is as good as it gets.
CC: What inspired you to pursue this career?
Kim: Back in high school I made up my mind to be a developer because I wanted to create something of my own. My own games perhaps. But most of all, I just wanted to have a well-paid nine-to-five job.
It wasn't long before I figured out that my skills as a developer were lacking and that perhaps I was more of the creative type, so I changed my major to become a multimedia designer and in that way get a little of everything. It was by mere luck that I got a job in gambling, where I had the room to flourish and develop my graphic design skills.
Despite the latter, I again found out that there were many people who were better at my job than me, so why spend my time doing it myself when I could hire people to do it for me? The management part in a creative company is definitely more my role in life, where I can explain my creative ideas to much more creative people and at the same time make sure that everything is done correctly and on time.
CC: Do you have any advice for someone interested in pursuing the same career?
Kim: Don't do it!
Just kidding – this business is without doubt the most creative and innovative business in the world. Gaming is something everyone can relate to, hence wants to be a part of.
If you have a healthy interest in games, design, etc. you really can't go all that wrong for starters. Get some experience and get it now! Experienced individuals always get the job, like they would in any other profession. Develop, create, investigate, be curious, and you will have a much better chance of "getting into the biz."
CC: What are some of the challenges you have faced as CEO. How have you overcome these challenges?
Kim: Legal obstacles. Operating a gaming/gambling company is absolutely no picnic when it comes to legislation. Even the name of your company or website can be a deal breaker in any given situation. We've seen several times multiple companies go down nose first because their legal teams weren't covered or good enough to predict any such circumstances.
We have spent years developing several procedures when it comes to the legality of the concept, general processing and support for the customers. No matter how much time you put into it, there will always be something unforeseen around the corner, and that is just a small part of running a gaming/gambling business.
CC: If you were not in this business, what would you be doing?
Kim: Management, perhaps something in sales. Any industry would do I think, since I always worked on the assumption that I could sell sand in the Sahara.
CC: What was your dream job as a child?
Kim: Geek/hacker/cartoonist
CC: What has been your proudest moment in your career so far? What led to this moment happening?
Kim: Getting my diploma in Business Education despite having almost dropped out of school before finishing my education in Multimedia Design eight years earlier. When appointed CEO of Lotto24, I felt like I needed some sort of acknowledgement of the skills and knowledge I had accumulated over the past years, and with the DBA I felt like I was actually living up to my self-taught skill set.
CC: What do you think your staff most commonly says about you? What do your employees think of you?
Kim: Loud and funny. But then, I could be obnoxious due to those two very things, so who knows? I have heard people comment on my overall tempo and precision in my work, so that might be a skill my co-workers and partners praise the most. Being effective all round. At least that is what many on my LinkedIn say . . . (laughing)
CC: What attributes do you look for in a member of your team?
Kim: Attention to detail, precision and deadlines – I hate people wasting my time and generally sloppy work.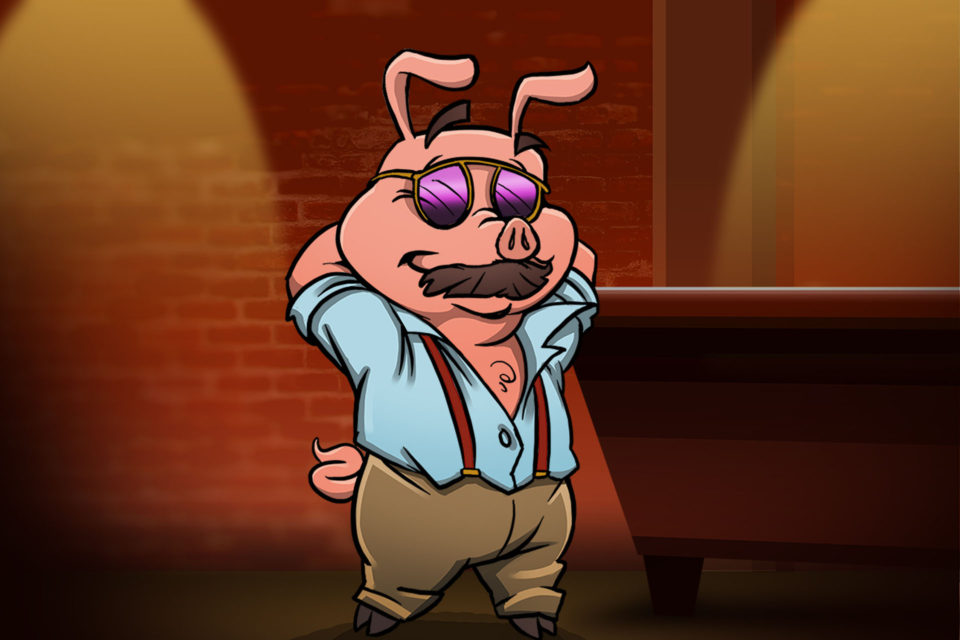 CC: What inspired you to start your indie projects?
Kim: We have actually just launched a new company called Casual Gaming ApS, which will be focusing on the same platform as Lotto24 but without the gambling aspect and with much more attention to details in the graphics.
CC: Does your company do F2P or premium and why?
Kim: Yes and yes. Our products are based on exactly these monetization methods, for which we have developed a very efficient product over the last seventeen years. The easy way to explain it would be to say that F2P incentivizes the users into trying the game (it doesn't cost you anything) and then getting them hooked on a subscription for the remainder would secure a much more steady cash flow for the company in the future, rather than being dependent on general sales on a day-to-day basis. Retention is easier for everyone to understand; sales are outdated.
CC: What type of talent do you find is the hardest to find?
Kim: Developers, always developers. We have offices in Denmark, Ukraine, and for a short period we kind of had an office in France as well – and one thing is for sure; getting the talent is always difficult. There is almost always something like "not good enough" or "too expensive".  Needless to say, we make sure that the developers we want to keep are as happy as they can be with us.
CC: How do you handle complications within the team?
Kim: It depends: on personal or professional issues? But – open dialogue and one-on-one conversations. We are very open about everything at our offices and make sure we talk everything through if there are problems, or at least I try to let the team know that. Should there be the slightest thing and a team member needs to talk about it, or even wants to talk about me with somebody else, I always encourage that.
CC: At what point in game development do you test? How has that been effective or ineffective for you in the past?
Kim: We make simple and fun games, and simple games don't need that much version control, like many major releases might. Our games are rarely that extensive in coding and design, so a developer can easily create most of the games by himself, then apply for version control through a GIT repository and start planning the backend connection/API and move it to production once everything is tested on a dev environment.
This setup also makes it easier for us to hire student developers or even offer internships that can work from home, and develop our games. Cheap, efficient, and many more hands on creation.
CC: If you do play tests, what has been the most interesting reaction to your game? What was the game?
Kim: Sadly, we don't have any procedures in place for this, despite a wish to do more of this in the future.
CC: What will be the next big trend in the future of the games industry in the next three to five years? How are you incorporating this trend into your future plans?
Kim: Mobile gaming will definitely continue to grow in market share over the next couple of years. As a smaller and older company, we haven't fully embraced this platform ourselves yet, but everything is already in motion to get this up and running as soon as possible.
Otherwise, it would definitely be VR which would be the next big thing – working with both gambling and gaming, we see loads of interesting things coming up these years that will surely be innovation on a higher level.
CC: It's been four years since the wire act was repealed and only a handful of states permit online gambling. Surprisingly, non-regulated social casino apps are predominant. Looking forward, do you think online gambling will ever catch up to social?
Kim: The legislation is an overall predominant factor when it comes to gambling, especially because it is so stringent on a different level for each individual market compared to social casino, where there is none. Legislation is, of course, a good thing compared to the alternative, but this also makes it difficult to uphold the same (or increasing) level of competitive strength, comparing gambling to social casinos. Ultimately, the only way gambling will ever catch up will be with local legislation altering in such a way that it will be a game changer itself – and since I am a firm believer that this will never happen, I do not think it will ever catch up.
As a last note, there have been several suggestions towards legislating social casinos over the past couple of years, so perhaps gambling won't have to catch up, but merely to wait for social casinos to "lose".
CC: Do you see Apple Watch or Oculus as future platforms for social casino?
Kim: As I mentioned earlier, I think that VR could be one of the absolute game changers on all platforms.
As for Apple Watch, I would think that land-based casinos would have a lot to offer here, such as general comps for the players, whether being in-house offers or retention offers to keep the customer coming back.
CC: A lot of attention is being paid to skill-based casino gaming. Do you see much opportunity there?
Kim: Absolutely – being an operator ourselves, we daily see the value in skill-based casinos. First and foremost, the whole legislation part, as mentioned earlier. With skill-based games, you are able to circumvent several points in the Gambling Acts and thereby reduce the actual costs of running a casino.
Without having some global stats to prove it, I do, however, believe that the retention for players in skill-based can be increased to levels that online casinos never saw before. Clicking a virtual slot machine isn't exactly the most thrilling experience in the world. But playing games like Bejeweled, Angry Birds, Space Invaders, Tetris, etc. for the sake of winning the top prize is much more exciting and for a longer period of time as well.
CC: For social casino, is there still such a thing as an emerging market?
Kim: Hitting around $4.4 billion in revenue for the global social casino market, I would say it has already arrived.
CC: Other than your own – what is your favorite social casino app?
Kim: I very much like what Blue Crystal Labs are doing these days – they recently launched a skill-based slot machine for mobile which looks very nice. And in general, I like the fact that a former Zynga executive is able to continue on his own after the massive success of his former company.
CC: What have been some of the most effective tools for mobile marketing at your company?
Kim: Sweepstakes. People love sweepstakes in every color, size and shape, so by transforming marketing material to fit this target audience we have been able to catch some almost unreal conversion rates from click to signup.
CC: How have you handled constantly changing technology? How have you been able to incorporate it into your business?
Kim: There will always be subjects that just don't fit into your business model, and those we leave alone.
But to be honest, we are way behind on everything this year due to some unforeseen obstacles in the company, which meant saying goodbye to some good people. This has set us back in the projected launch dates for some of our bigger projects, hence we haven't been able to follow the market as we had hoped.
Generally we are good at being able to follow how the market reacts: going to conferences, watching the presentations and meeting the people. We always keep our ear to the ground, despite not always being able to follow suit, but 2016 is definitely going to be the year of Lotto24.
CC: What challenges did you have in setting up your tools? How did you handle these challenges?
Kim: Going full out mobile was, and still is to this day, the biggest turnaround for our company. Between the emerging markets and all the new technology, we latch on as well as we can, but it does take a lot out of you and especially the team. I do believe the mobile platform will be forever changing and always be something the online business will have to throw money at – thinking about it in the future, you probably won't even define it as an online business since the word 'online' will become redundant. But then, again, it is just speculation.
Comments
Catherine Quinton
Catherine Quinton is a staff writer for www.gamesauce.org. Catherine loves her hobby farm, long walks in the country and reading great novels.