We at Flaregames pledge to protect the creativity of our partners in a cutthroat market. - Justin…
Click To Tweet
It's daunting for many developers to have to constantly create new heroes, units, items to keep pace with engaged players. But designs that avoid the "content treadmill" most often lead to players desiring the game's content less, and players who desire less will spend less. In a talk called F2P Developers: Get on the Content Treadmill! at Casual Connect Europe, Justin Stolzenberg, VP Publishing at flaregames, it is explained why it's smarter to embrace rather than avoid ongoing content creation, and gave practical tips for small and medium sized teams. "A gacha is only as deep as the most desirable content." He further explained, "Nobody plays the lottery for a consolation prize." He suggests following these three steps: start with the end in mind, design for scalability, and be real about constraints.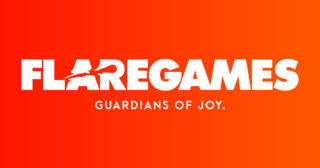 Justin Stolzenberg, Vice President Publishing at Flaregames, has been responsible for monetization for a variety of browser and games companies over the past sixteen years. As part of the Flaregames' management team, Justin now looks after their entire publishing portfolio. Justin came to Flaregames after getting to know CEO Klaas Kersting five years ago. Justin fell in love with Klaas' vision and the Flaregames culture, which includes true partnerships with developers, a no-asshole-policy and real gamers.
Justin's favorite aspect to this job is the people, both the diverse and inspiring partners and the brilliant people within the company in tech, marketing and product divisions.
From Gaming to a Career in Games
As Justin was growing up, he played games continually, every day. The most constant of these was Counter-Strike, which he played at the European Pro level until 2001. Interestingly, as he was growing up, his plan for the future varied according to what game that he was playing. "One summer I wanted to be a helicopter pilot because I'd sunk hundreds of hours into Novalogic's Commanche, then I wanted to be a race driver because of Grand Prix 2." So it was natural as an adult for him to pursue a career in the game industry.
He started in the industry as a game writer for a major media company. From there he quickly moved to product management and project management during the mid-2000s, while F2P browser games were most popular.
Justin describes, "Games require both artistic and scientific skills. Bringing both perspectives together to solve difficult problems is something that really drives me." And this is what he enjoys most about his work today.
Inevitable Challenges
There are significant challenges in the industry because the mobile game market has become so competitive. There are also, traditionally, challenges in the relationship between developer and publisher. Flaregames wanted to change this dynamic, so they began iterating and learning from mistakes, and continued until they developed what they consider to be a formula that perfectly aligns the interests of both parties.
As a publisher, Justin is most proud of his work when he helped ship and scale something beautiful. These have included Royal Revolt II and Nonstop Knight, two of Justin's favorite games.
The Key to Effective Marketing
The key to effectively marketing games, according to Justin. is deeply understanding the audience and then telling a compelling, joined-up story. This may be through influencers, media-buying or other ways. Because Flaregames is looking for brands to be successful over a number of years, they must make a deep investment in story-building and how they communicate with the player base.
Flaregames looks for magic in the games they are considering and how the developer manages the ongoing evolution of their game. With respect to the game, this means the themes the game covers, the ways the themes fulfill the needs of the intended audience, and whether the gameplay actually delivers on this vision. Flaregames then looks at the developer's readiness for sustained live ops and continued content creation after hard launch, and whether this is a realistic proposition.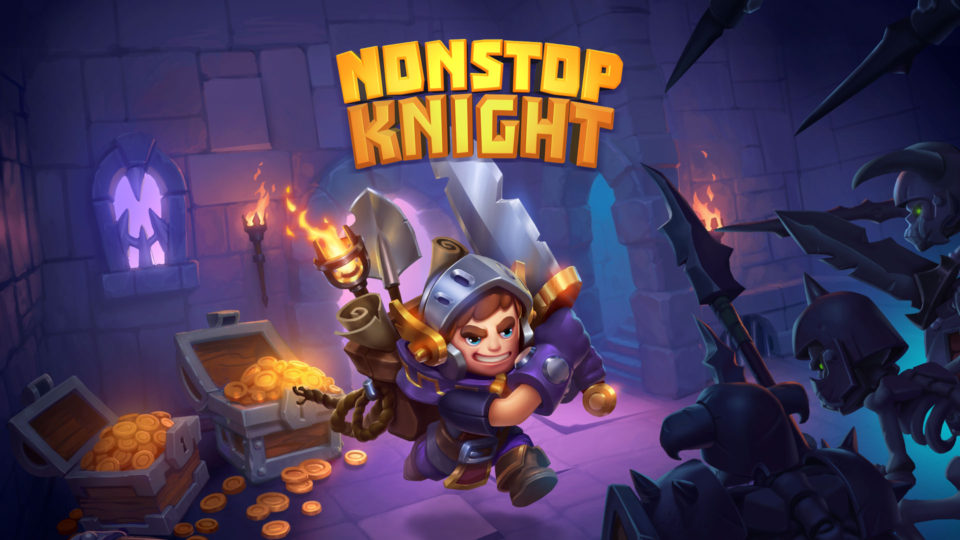 The Relationship Between Publisher and Developer
Justin emphasizes that the relationship with developers must be based on transparency, fairness and an alignment of interests. He always remembers the developer is the chief architect of the masterpiece while the publisher provides the scale, marketing, infrastructure and F2P expertise to bring the masterpiece to the masses. The developer should be left to do what they do best: making the games.
Making games is a full-time, intense amount of work, with little time for anything else. So, as Justin points out, it is important for a developer to find a publisher just as passionate and invested in the game as they are. If the publisher can offer world-class marketing, production and technical support, this is an excellent publisher to choose.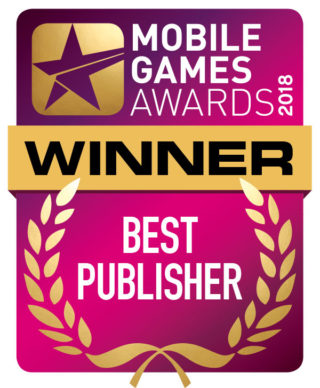 There are many, many great games from amazing teams that never gain traction. The volume of competition is staggering and a serious threat to most developers; this is where publishers can really make a difference.
"We at Flaregames call ourselves the 'Guardians of Joy': we pledge to protect the creativity of our partners in a cutthroat market," Justin describes. "This is what the best publishers can offer."
Justin continues to be passionate about games when he is not working. He plays in diverse genres: games that include Grand Prix II, Counter-Strike, Overwatch and all the Civilization games. Currently he is looking for the next game he will play really hard core. He also plays jazz guitar, reads sci-fi and exercises obsessively.