Peleg Israeli Adapts to Bidalgo's Growth, Marketing Innovations | Casual Connect Video
'It's all about understanding when you need to act fast and seize the moment.' - Peleg Israeli
Click To Tweet
"For a slots player that has seen a thousand ads, things start to look the same so we need to have something that will grab their attention. A lot of things are happening around us. If we can take our content and make sure it is relevant to the different seasonality or things that are happening in current events, we can personalize", explained Peleg Israeli, General Manager of Bidalgo at the Casual Connect USA conference last August. Social Casino gaming market is something worth going all in. There is strategy there and as a leading Facebook Marketing Partner and the creator of ADaptation (personalized video solution), Bidalgo is there to show you the way. Peleg presented case studies, examples, tips and "How To's", derived from Bidalgo's vast experience with the biggest social casino gaming clients.
Going Global
When Tel Aviv-based UA marketing outfit Bidalgo opened an office in San Francisco, it also opened a new chapter in Peleg Israeli's life. The expansion not only meant a promotion for Peleg from VP of Clients to General Manager, it also provided a satisfying milestone in the company's progress.
"Going from a small startup where everyone does everything, I suddenly realized the impact of our hard work, its magnitude and all of our great achievements up to that day," Peleg says.
Peleg took CEO & Founder Peli Beeri's place in managing the Tel Aviv headquarters of the company as Peli relocated to San Francisco to oversee the expansion. As a leader in a company growing out of its small startup phase, Peleg has learned the importance of hiring the right people, building the right positions and defining workflows, balancing long-term strategy with short-term needs.
"It's all about understanding when you need to act fast and seize the moment while making sure you don't get carried away into something too big and time consuming that won't necessarily bring you closer to your final destination," he says.
Empathy in Marketing & Management
Peleg believes empathy is key in management and marketing. Having worked his way up, he says he understands many of the challenges his team members face, and his background helps him work with clients as well. After graduating from Ben-Gurion University of the Negev, he started his career as an account manager for McCann Erickson, the largest advertising company in Israel. In that role, he became intrigued by online media, and transferred to the company's Media Department.
Following his time at McCann Erickson, he took a position at NeoGames, which has been in the business of online gambling and turnkey solutions for more than 10 years. He worked his way up to media director, gaining experience in leadership and becoming fascinated with user acquisition.
"I learned to deal with publishers from all over the world, dove deep into UA, optimization, media buying and PPC and learned about the significance of creative and how it affects the whole funnel and user journey," Peleg says. "To me, online gaming involves rich creatives, amazing graphics, in-depth marketing, user analysis, and consumer behavioral understanding — alongside pure fun."
And in his current post at a service provider, he says his experience as a client helps him immensely. "I feel that I'm well aware of what clients are looking for in a partner and the level of service they expect," he emphasizes. "And I always make sure our clients get top-notch service and view us as a true business partner."
Bigger, Faster
With Bidalgo's expansion, the company is making efforts to stay agile and at the forefront of UA. The development team trains regularly with lectures, courses, conventions and classes, and they focus on adapting quickly to new trends.
"We make a point of using the most up-to-date technologies in order to be able to always keep our edge as a leading technological solution for UA," Peleg says.
Keeping pace with Facebook's latest tech as a Facebook Marketing Partner is a crucial part of this constant evolution, Peleg says, and the Bidalgo team promises its clients they'll be quick to adopt features and technologies that clients and the company feel are important. Overall, they want to prove that their growth won't slow them down.
"We have internal protocols and workflows that help us be efficient while working extremely fast and being very agile, taking into account that time to market in product adoption and innovation is key for the cutting-edge solutions and advantages that our clients are looking for," he explains.
Video Ads & the New Marketing Reality
An example of Bidalgo's efforts to keep abreast of new developments is the launch of ADaptation, an algorithmic-based solution for personalized video ads. The company has been developing the tool for more than a year, and Peleg says it's paid off — in the short time it's been available, they've seen it make a big impact for their clients and the ecosystem overall.
The trend of apps including video ads is no longer new, but Peleg says until recently, the barrier to entry has been rather high with expensive and lengthy production. ADaptation and many of its rival tools seek to make video ads more accessible to advertisers that don't have the resources TV ads typically take.
And once a video ad is made, it typically only targets a specific demographic. ADaptation can make and customize the ad itself to appeal more strongly to individual users.
"Through this tool you can both create and test multiple versions of video ads to understand what messages and art fit best with specific audiences," Peleg says.
Comments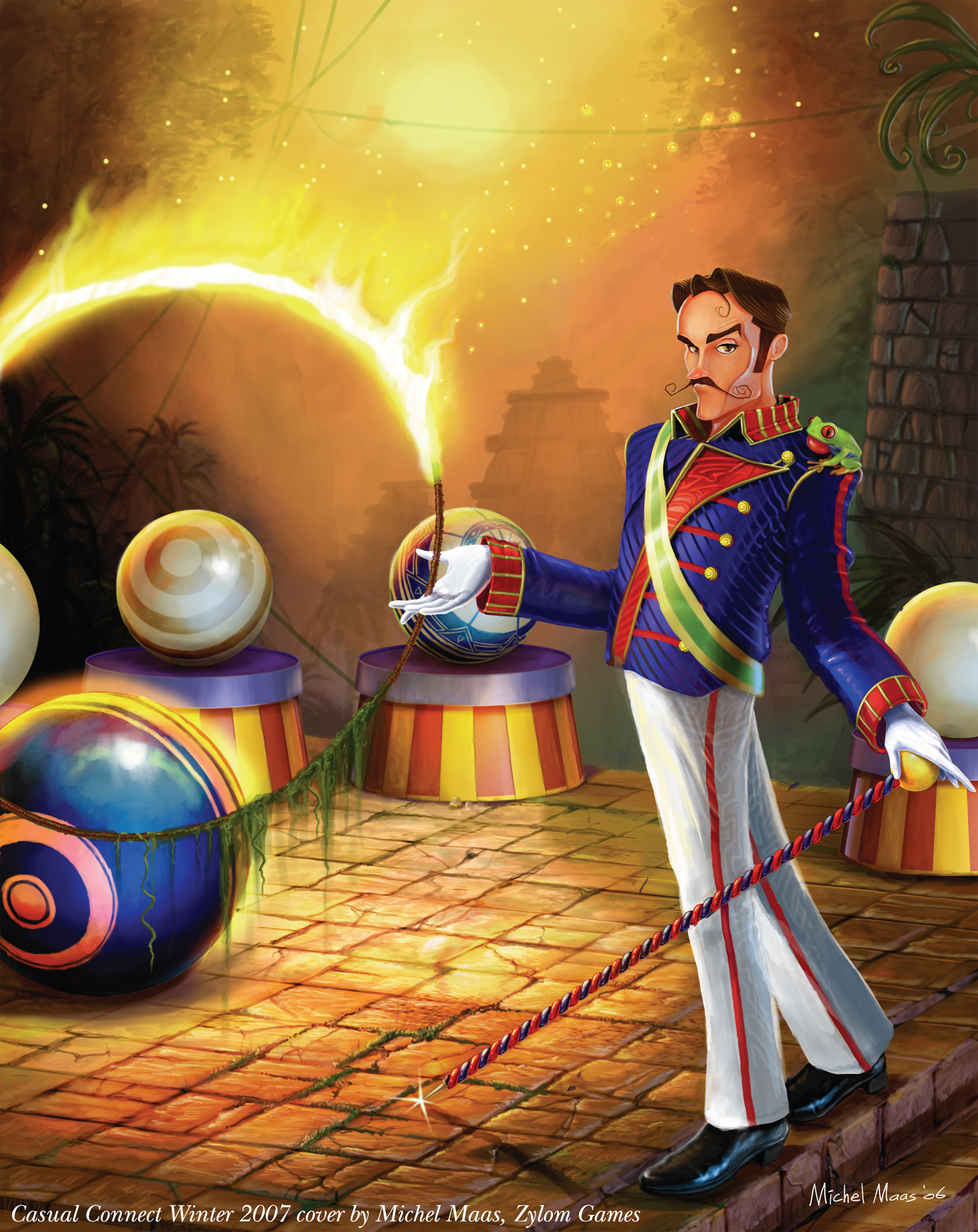 Steve Kent
Steve Kent is a staff writer for Gamesauce and content manager for Casual Connect. Steve loves superheros and spending time with his kiddo.