Darion Lowenstein: Bringing Arcades Back to Life on the Casino Floor | Casual Connect Video
Be the person everyone wants on their team. - Darion Lowenstein
Click To Tweet
As we witness casinos in the USA having a steady decline in slot revenue, companies must change their approach. That is why Gamblit Gaming has been launching new interactive touch screen hardward right on casino floors. In a talk entitled "Launching Video Games In Casinos: Gold Rush Or Bust?" at Casual Connect USA in Seattle, Darion Lowenstein talked about what it takes to gamblify games like Into The Dead, Catapult King, Jetpack Joyride and launch it on a casino floor.
As Chief Marketing Officer at Gamblit Gaming, Darion Lowenstein is involved in many aspects of the business, including heading up all their publishing, marketing, PR, business development and licensing. As he explains, "In a nutshell, we are bringing arcades back to life on the casino floor by making original and bringing known hit games onto the casino floor and letting users play video games to win cash. I love having my hands in so many things, and it's all made possible by my kick-ass team who works hard to execute everything."
A Crazy Rollercoaster Leading to Gamblit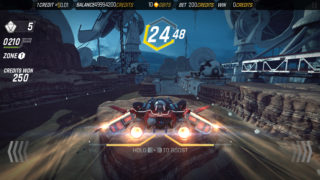 Every job Darion had in the twenty years before coming to Gamblit Gaming was experience leading in that direction. This included games directed and produced at companies like Rockstar, published at companies like EA and Activision, and every launch he was involved with. He describes these years as a crazy roller coaster, filled with opportunities for learning. leading directly to Gamblit.
One of the most exciting times of Darion's career was the launch of Transformers: War for Cyberton. This was a dream project with hundreds of hard-working developers making it happen. "I got to work directly with Hasbro on defining the origins of the Transformers, which was surreal."
The opportunity for working with some of the biggest video games in the industry was particularly important; today he is continuing to work with some of the biggest video games. Darion heads partnerships at Gamblit with companies such as Halfbrick (Jetpack Joyride), Wicked Witch (Catapult King) and PikPok (Into The Dead and Breakneck) as well as many other AAA titles. He emphasizes that this work is not only fun, it is an honor to extend those franchises into a new medium.
Redefining an Entire Industry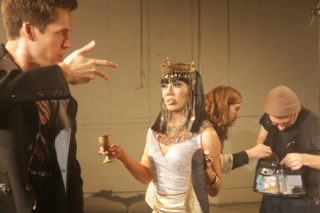 Darion's excitement about his work comes through clearly when he tries to describe his favorite thing about his work. "Hard to choose one thing; I love redefining and innovating an entire industry. I love the people I work with at Gamblit and at our partners."
Bringing change to an established industry carries challenges. However, most of Gamblit's direct customers, the casinos, are eager to try new things. Darion insists that it is essential to always think about where they are coming from and what their needs are. "I've immersed myself into the world of casinos and tried to understand as much as I could about how operators tick."
Of course Darion doesn't spend every minute working. He learned the problems this leads to in his first years in QA, eating poorly and packing on bad weight. Now he stresses healthy eating and making time to work out at the gym. Darion also loves movies, TV, concerts and traveling.
Finding New Revenue Streams
Darion believes that during the next few years finding new revenue streams will be a big focus in the game industry. These might be VR that has been talked about for a few years now or the land-based casino push Darion is working on or other revenue streams. But everyone will be searching for new sources of revenue beyond the ultra-competitive console and mobile markets.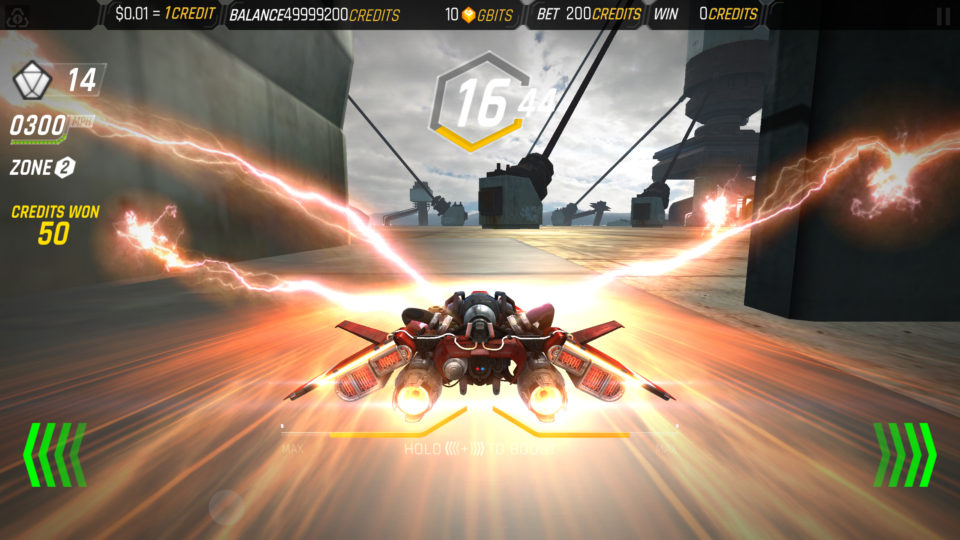 He insists that there is room for both. It is a different experience playing a social casino game compared to playing a game for actual cash! And Gamblit games are a very different type of experience "playing a video game for money on a big shiny screen in a casino."
These two game industry sectors can certainly learn from each other, particularly the arcade style video games that Gamblit makes. Gamblit is working to recreate experiences that were successful on consoles and phones; they want to bring fun with a layer of gambling on top, to the casino floors.
The Best Games for Casino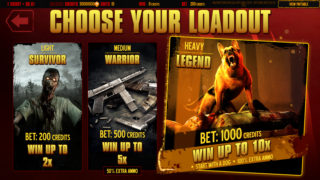 Gamblit is based on creating the best skill-based video games for casinos in the world. Darion claims, "I haven't seen an opportunity this big since I jumped from making big budget console games in 2010 to mobile games." But merging skill video games with gambling takes a lot of very intelligent people trying different methods. There is no one-size-fits-all and it is essential to retain the magic that made the game great before it was a gambling experience. And it take patience and excitement for creating a new form of fun.
So far Gamblit has discovered the games that work best in a gambling experience are those that are very fast to pick up and play, that are quick to learn but long to master. Their first few titles, Catapult King, Into the Dead and Jetpack Joyride, have proven this on mobile and other platforms.
The Only Secret to Success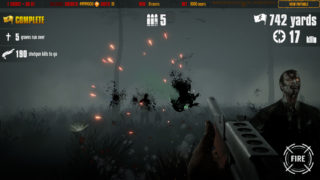 To those who are interested in a career like this, Darion insists that the only secret to success is hard work. Every successful person in games or in TV, movies or music will have the same common denominator: hard work! He advises, "Find out what you want to do in the industry and push in every direction to make it happen. Be the person who is always putting in the extra mile. Learn and absorb everything. Understand all your co-workers' jobs. Be the person everyone wants on their team."
Comments
Catherine Quinton
Catherine Quinton is a staff writer for www.gamesauce.org. Catherine loves her hobby farm, long walks in the country and reading great novels.