Hyper Casual Games: A Monumental Shakeup | Casual Connect Video
Hyper Casual, the latest genre of mobile gaming, has caused a monumental shakeup in the app stores in the past year. But what exactly makes a game hyper-casual and why has this genre been seeing such success? How do we expect hyper-casual games to evolve? And, most important, what can strategies can you learn from the developers of hyper-casual games?
If these are questions that concern you, there was a session at Casual Connect Europe 2018 that offered some answers. This was a panel session, The Ascension of Hyper Casual Games, that brought together experts in the field to discuss all aspects of this new genre. These are the participants on the panel: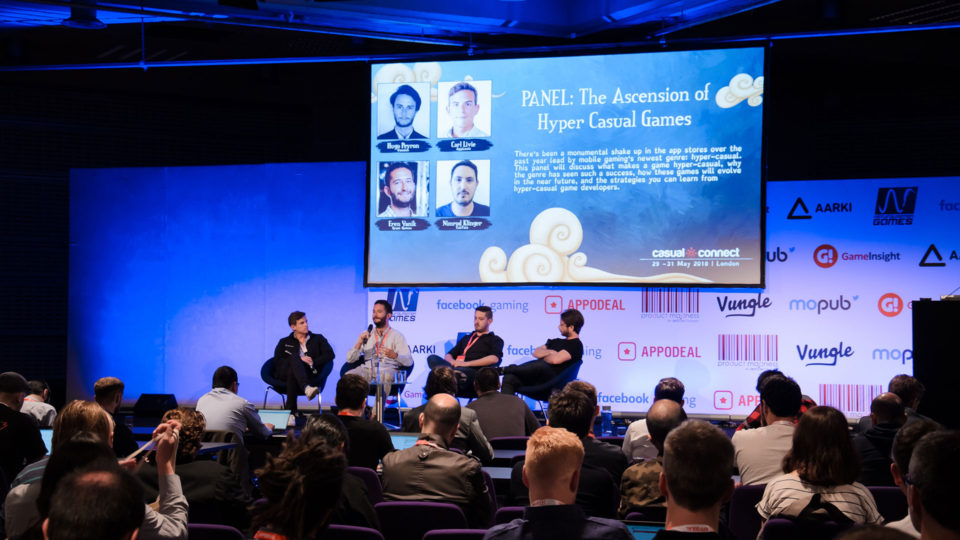 Eren Yanik, Chief Revenue Officer at Gram Games. Eren is responsible for both ad and IAP monetization, overseeing Gram's ad business and the shift of the focus on IAP. Previously, Eren was a management consultant with McKinsey and ran projects in the US, Middle East and Europe.
Hugo Peyron, Head of Creation at Voodoo. Hugo co-founded publishing at Voodoo and has helped it grow to the number one ultra-casual game publisher in the world. As Head of Creation he is involved in the company's reflexion on continuously creating the best performing games possible.
Nimrod Klinger, Senior User Acquisition Manager at TabTale. Nimrod, as a mobile growth expert, is responsible for managing the growth of more than fifty of TabTale's games, including its greatest hit, Run, Sausage, Run. Nimrod is in charge of the entire conversion funnel, including briefing creative teams, managing channels and campaigns, until the final conversion, getting in and staying in the app store's top charts.
The panel was moderated by Carl Livie, Senior Manager, Business Development at AppLovin. AppLovin is a comprehensive platform that helps developers of all sizes finance, market and expand their businesses. Carl leads the European Business Development team and is responsible for helping European publishing partners scale their ad revenue. As an avid gamer with a BA degree in Arabic, Carl has the perfect attributes for a career in performance marketing.
To learn more about hyper-casual games and the strategies you can take from them, be sure to watch the video of The Ascension of Hyper Casual Games.
Comments
Catherine Quinton
Catherine Quinton is a staff writer for www.gamesauce.org. Catherine loves her hobby farm, long walks in the country and reading great novels.