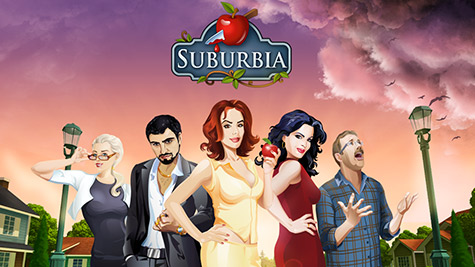 "Over the past few years, a bunch of things have changed," Mark Gazecki said during his session at Casual Connect USA 2014. "For one, the classic TV demographic has become gamers. This wasn't the case five or ten years ago. The other thing is that there's mass market reach, true mass market reach, just like prime time television. Social games have started to be just like that, with the same kind of reach."
Mark Gazecki has always loved video games, right from the first Atari and Commodore 64 games, and he has never lost that love. Years later, while working in venture capital, he looked at many online games companies. With the growth of browser games, he decided to leave venture capital and founded Game Genetics, a game distribution business for online and mobile games. Then he started MegaZebra, a developer for cross-platform games, and HoneyTracks, which he describes as a company that does interesting things with data for games companies. Gazecki has an MBA from Harvard Business School and feels it was truly amazing to be able to spend two years in an incredible environment with extraordinarily talented people.
Filling Some Friends' Needs
It just happened that he ended up in the games industry, and Game Genetics was his start. Then he kept on having startup ideas. MegaZebra started after Game Genetics was out of the gate when a few friends, who were running social networks at the time, asked if his company could provide them with social games which leverage social graph functions. Since Game Genetics was a distribution business without any such games, he asked them to wait a couple of months. He then looked for co-founders, and soon after, MegaZebra had developed their first social games and was putting them up on Facebook and other social networks.
It is the creative process that keeps Gazecki intrigued with games. He finds the work intellectually stimulating because these are complex entertainment products which bring together many disciplines. And he finds the people in the games industry passionate, driven, and humble.
Gazecki believes the next important trend in the games industry will be games that incorporate TV type experiences. MegaZebra is already trying this with their new game, Suburbia.
Loving The Cross Platform Experience
These days, Gazecki is playing a lot of Suburbia. As well, he tests many games on Facebook, iPad, and iPhone. Some of these are Farmville 2, Hay Day, Disney City Girl, and Surviving High School. He especially likes gaming on his iOS devices because he enjoys both their interface and Airplay connectivity, which allows him to connect music, video, and games with speakers and large screens. He says, "I feel that the cross-platform experience is starting to be awesome!"
He also still enjoys using his PS3, mainly for sports games, but also the occasional game of Assassin's Creed or Red Dead Redemption. He insists that consoles deliver the best big screen experience, and he enjoys sports games most on a console. And he says, "Just like in the old days, recently we got a group together again to hook our controllers up to one Playstation and get the game on."
When he is not involved with work, he likes DJing and producing music, mainly hip-hop and funk. These are also the music genres he listens to, as well as Kraftwerk, the German electro pioneers. He would love to have a startup idea in the music sector, but that hasn't happened yet. If that doesn't happen and if it wasn't for more work in the games industry, he claims he would produce hip-hop music and drive cabs to actually be able to earn a living.