BrainPOP's Allisyn Levy on video games in education, BrainPop's goals with animation, and top quality educational games through GameUp
In a world filled with boring educational games that are only purchased by grandparents, Allisyn Levy is part of a company that is creating games that are not only educational, but are also entertaining.  Levy received her Bachelors of Elementary Education, Art, and Art History from Skidmore College, and earned a Masters of Education in School Administration and Technology from Western Washington University.  This published scholar has coached a Lego Robotics team, developed documentaries with students, was an elementary educator for 11 years, and has received grants from Donors Choose and Nike.  Now as BrainPOP's Senior Director of Educator Experience, Levy is using her extensive background in education to help teachers better integrate technology into the classroom. We recently had the opportunity to talk with Levy about her thoughts on using video games in education, BrainPOP's background and goals, and its latest feature, GameUp.
What is BrainPOP? 
BrainPOP was founded by Avraham Kadar, M.D. in 1999.  As an immunologist and pediatrician, Dr. Kadar struggled to explain difficult medical concepts to his young patients.  Dr. Kadar, according to Levy, "found that animation could be helpful in understanding difficult concepts."  It was this realization that inspired Kadar to create BrainPOP.  Since its founding, BrainPOP has created animations, games, mobile apps, experiments and several other types of activities designed to assist educators and engage students across multiple subjects.
According to Levy, Dr. Kadar "found that animation could be helpful in understanding difficult concepts."
Levy notes that, while the company started off as an informal learning resource, through careful research and curriculum development, Kadar and his colleagues ended up filling an unmet teacher need.  BrainPOP now has over 11 million monthly visitors, is used in 20 percent of US schools, and continues to grow rapidly. BrainPOP now has a professional community of over 200,000 members, and its critically lauded apps have been downloaded more than 1.5 million times.
Education <3 Videogames
For BrainPOP (and similar companies), its greatest uphill battle and contribution to the videogame industry and culture is showing that digital games can be educational.  Like many educators, Levy has known that traditional games are quite effective for getting children active in their education.  Levy herself said, "As a classroom teacher for 11 years, I've always integrated games into my classroom. I knew I could count on 'Heads Up, Seven Up' to motivate my students to get cleaned up at the end of the day; my weekly Scrabble club pulled students of all abilities together and increased our enjoyment of spelling and language." Despite skepticism that might exist towards the use of videogames in the classroom, Levy has found that videogames are an invaluable classroom tool.  "I had a small arsenal of digital games that increased student engagement," and according to Levy, videogames "brought even my shyest students out of their shells, and provided opportunities for students to collaborate, problem solve, fail in a safe environment, and succeed." According to Levy, videogames are excellent educational tools because "good games are memorable, and they're where kids are spending their time by choice. So if we meet them there, games can provide goals and motivation, encourage participation, strengthen critical and systems thinking, pose adaptive challenges, and spark inquiry. They offer opportunities to employ just-in-time knowledge, where students mustfind information and apply it right then and there in context, instead of learning cold facts that they may or may not need down the line."
"[Videogames] brought even my shyest students out of their shells, and provided opportunites for students to collaborate, problem solve, fail in a safe environment, and succeed."
When summarizing her experiences and knowledge of using videogames to educate, it is clear that for Levy, there is no doubt that digital games belong in the classroom, "In short, games fit into the mix of learning environments I tried to create for my students that had the most positive, lasting impact. I saw it worked, and I took advantage." However, it is important to note that not all games are equally educational.  For Levy, educational videogames "should offer multiple opportunities for experimenting with strategies, applying and observing the consequences, and trying again to master a goal in a risk-free environment."
Based on her years of experience, Levy claims that games that can enhance the educational experience "should provide ongoing feedback, and students should learn through failure, which is often not the case with traditional school experiences where standardized tests are emphasized."  Additionally, "good games should spark students' interests and encourage collaboration among players.  They should allow students to step into someone else's shoes, make choices playing that role and experience the consequences of those actions." The final attribute a game should have to truly lend itself well to the learning process in Levy's eyes is that "good games should be recursive; offering new experiences and learning opportunities the more they're played."  Overall, videogames lend themselves to learning because they provide an environment filled with instant feedback that allows students to learn from their mistakes; an environment that can also be typically altered to provide varied experiences, allowing students to approach similar problems with dissimilar methods.
BrainPOP's Future: GameUp
One of the obstacles that educators encounter when attempting to bring technology into the classroom is the cost of these items. Fortunately, as Levy points out, "there are plenty of free, quality games that tie into curriculum and align to academic standards available."  And a new source of free games that is designed to be used in the classroom is BrainPOP's latest feature, GameUp. GameUp is a collection of online games from leading game creators designed to contribute to the educational experience, and it has become so popular that, according to Levy, the past year saw "over 900,000 hours of game play!"  The diversity of games that GameUp provides access to is staggering.  If you want a game dealing with the government's budget, you can access Budget Hero; if you are teaching a unit on body systems, your students can play Guts & Bolts.  In other words, if you are teaching it, GameUp most likely has games that touch upon that subject.
BrainPOP has also developed a "mixer tool in beta that allows teachers to create and share their own BrainPOP-style quizzes and design their own custom assessments."  This mixer tool not only allows instructors to share what has or hasn't worked for them, it allows teachers new to this technology the comfort of knowing that they don't have to invent an entirely new curriculum, but instead can ease into this type of teaching by building upon the groundwork others have already developed. It's important to remember that no technology is a magic wand for teaching, because no matter what tools you have at your disposal, as Levy makes clear, "it really comes down to using it in meaningful ways – otherwise, it doesn't matter what technology you've got!"  So it's important to look at BrainPOP's products and other educational videogames not as replacements for a teacher, but as fantastic tools to help bring education into the 21st century.
Comments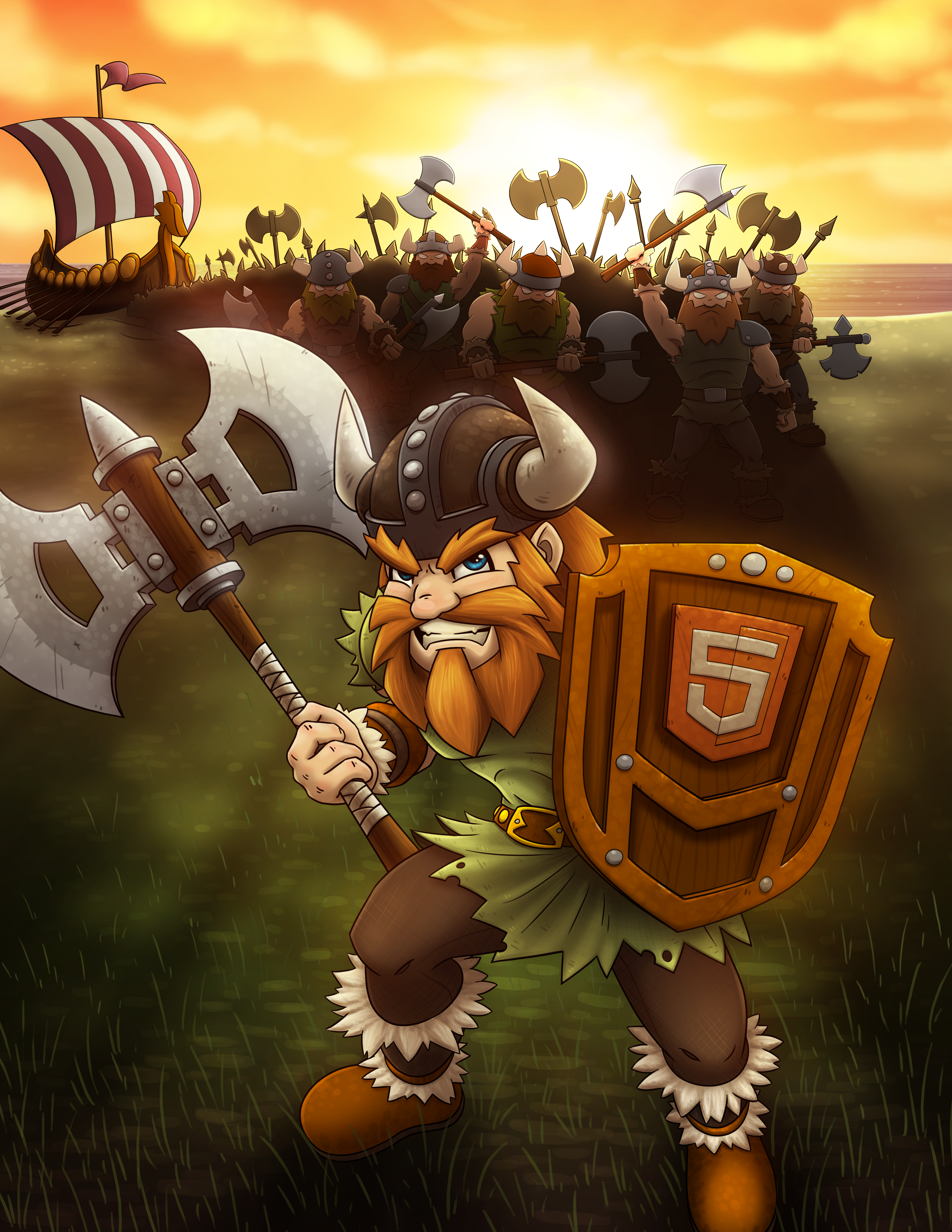 Nicholas Yanes