Reko Ukko: Balancing Art and Business in Games | Casual Connect Video
As long as there's creativity involved, I'm happy. - Reko Ukko
Click To Tweet
In a highly competitive industry, Best Fiends has managed to grow its mobile entertainment franchise into a $100 million brand. In a talk at Casual Connect Europe entitled How to Leverage Game Design to Sustain Brand Awareness, Reko Ukko, VP of Game Design at Seriously, shared his insights on how to successfully grow an audience and increase engagement through storytelling, new feature updates and holiday themed events.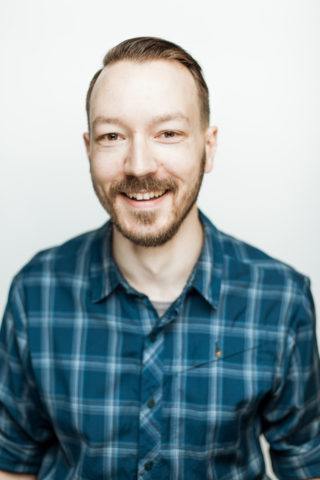 Reko Ukko is Vice President of Game Design and Co-Founder of Seriously Digital Entertainment. Previously Reko was Head of Game Design at Natural Motion in Oxford and before that worked at other game companies including Remedy and Digital Chocolate in a career in game design that spans fifteen years.
Every Day Different
At Seriously, Reko's work is varied. This is something he especially enjoys, with every day being different and unexpected. "There is a good mix of known and unknown," he claims. Designing Seriously's game Best Fiends is a team effort with Reko adding the final touches to new features in the game. And, he explains, "I also make sure that we integrate new elements in a way that is 'world-facing', meaning that I expand the lore, characters and world of Minutia itself.
The experience and industry knowledge Reko has gained over his career is very useful in his current role. Reko's educational background was in mechanic-focused game design, but since then he has come to appreciate integrating narrative into games without interfering with the gameplay, and sometimes enhancing it. Reko says that this has been extremely applicable to Best Fiends; it aims to be multiplatform with the IP expanding into more games, animated shorts and more.
Passion for Games is Vital
In the early days of game development there was no specific career or school path into the industry. So Reko just jumped in to see where this would go and discovered he loved every minute of it. He points out that games require a delicate balance between art and business and you can't emphasize one or the other too much without damaging the project. Fortunately, in the companies where Reko has worked, the balance has been ideal with allowing plenty of creativity but never forgetting practicality.
To those who are interested in a career in game design, Reko emphasizes that having a passion for games is vital. "It doesn't matter if you go to school for business, art, or gaming, you still need to have a drive to create games in your spare time. However, it doesn't have to be exclusively computer games; board games are an excellent venue for really fleshing out your game design abilities. Regardless of your experience, that passion for the industry is a great way to get involved and is something employers will look for in interviews."
A Love of Games and Creativity
Reko is someone who has always been very inquisitive and creative, so he considers his work at Seriously a dream job. "As long as there's creativity involved, I'm happy." Reko estimates that he has been playing games for approximately thirty-five years. When that is mixed with his imagination, becoming involved in game development and art was almost inevitable. Early in Reko's career he did a lot of illustrations, and this helped in making the transition to game mechanics and design. However, he admits that he had no idea he would end up where he is today.
Reko's interest in art and game design developed from his love of games. At that time there were very few new Finnish game companies and early in his career Reko applied to some of them but then went to the larger IT corporations and worked on UX/UI and general design of a variety of services. But he grew tired of the slow pace at these corporations so he decided to study 3D graphics at an art and design studio. For three or four years he dabbled with all kinds of digital art and ultimately got a job at one of the first companies he applied to.
A Pragmatic Creative Process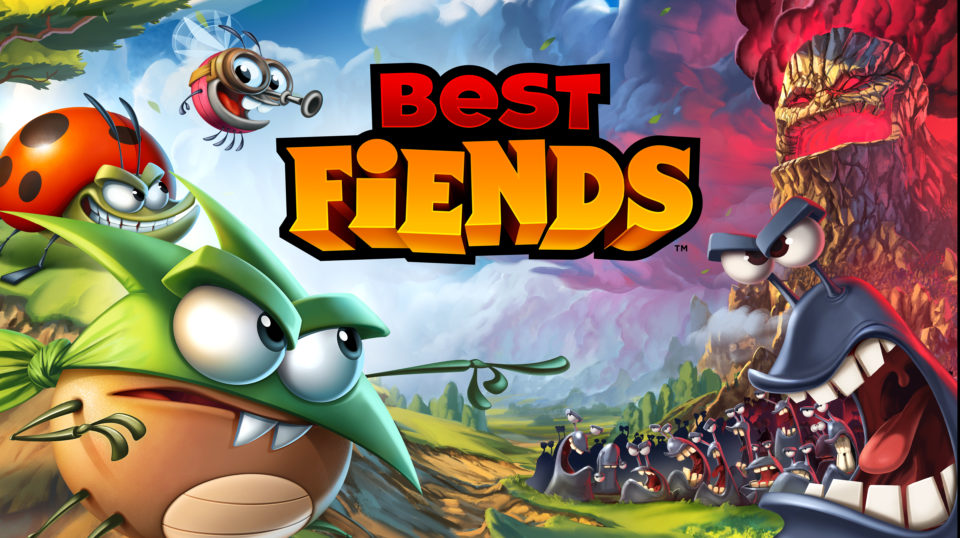 The creative process is very pragmatic for Reko these days. He asks, "What's the end goal for the player, what are the choices he/she makes, how can we take any of these feature ideas and game mechanics and turn them into things in the world of Best Fiends?" Then he must take the point of view of the player and imagine how they see and understand things. He has many UI/UX discussions as he tries to make things as streamlined and small as possible. And when necessary Reko likes to illustrate things for talking points.
Reko draws inspiration from familiar events so players will be able to connect with the gameplay experience. An example was a recent feature called Minutia's most wanted which started as an idea to have someone chase a bandit into Minutia (the universe of Best Fiends). But the idea needed a meaningful story behind it, so he created a sheriff character, a wild west style theme with wanted posters, and had the players jail the bandits in a crime-fighting experience tailored mainly to the United States, which is Seriously's main market. This drew in the aspect of familiarity from concepts in movies. The crime-fighting experience was enhanced by including conversations between bandits about how they got caught, who owes money to whom, or who the new guy in the jail block is.
Working With Challenges
When asked what sort of game he would create with unlimited time and resources, Reko points out that limitations, such as those with time or resources, actually create a better game. He feel it is unlikely that he could function without limitations.
He claims that lack of time and resources means that you must squeeze in what is essential and eliminate the rest. This can be difficult to decide early in a project. It is also difficult to have a clear view of how to get everything done on time. But it is also rewarding. Reko says, "When you release something that had to have some compromises here and there, but it still works great, it just shows you that the excess you cut wasn't necessary in the first place."
When you release something that had to have some compromises here and there, but it still works great, it just shows you that the excess you cut wasn't necessary in the first place.
Over the years Reko has automated many game design techniques to the point that he rarely notices creative blocks these days. If one occurs, it generally is when he is tired, so the solution is to wake up and write things down. Nature is one of his best remedies, allowing him to get rid of the everyday noise and escape to a place where he doesn't think about games for a while. These breaks help Reko to focus when he returns to the office.
Through the years Reko has experienced many challenging and painful experiences, but he has found that ultimately everything is solved with a group of fellow developers. He maintains that communication and collaboration with creativity is the perfect combination; Seriously puts huge emphasis on this at both their Los Angeles and Helsinki offices.
The Most Satisfying Projects
One of the most satisfying projects Reko recalls in his career was California Gold Rush. This was a game he pitched and worked on until its completion nearly ten years ago. The game was created from scratch in only four months, an amazing feat, but, as Reko describes, "It was tough, but it taught me how well a team can operate when everyone is on the same page and there's a good deal of autonomy involved. We pulled off a great graphical look for a game which is 90% about dark tunnels, and even squeezed in some educational bits about the real Gold Rush."
Reko is also understandably proud of Best Fiends. Seriously created this game on an IP built on mobile first. This is a world with over 200 characters, a great story and anthemic music; a world that naturally comes to life in short form animations, a longer episodic series, and even potentially in a feature film. In 2017 they surpassed 100M lifetime revenue and they have created an amazing community around the game who look forward to the creative things ahead.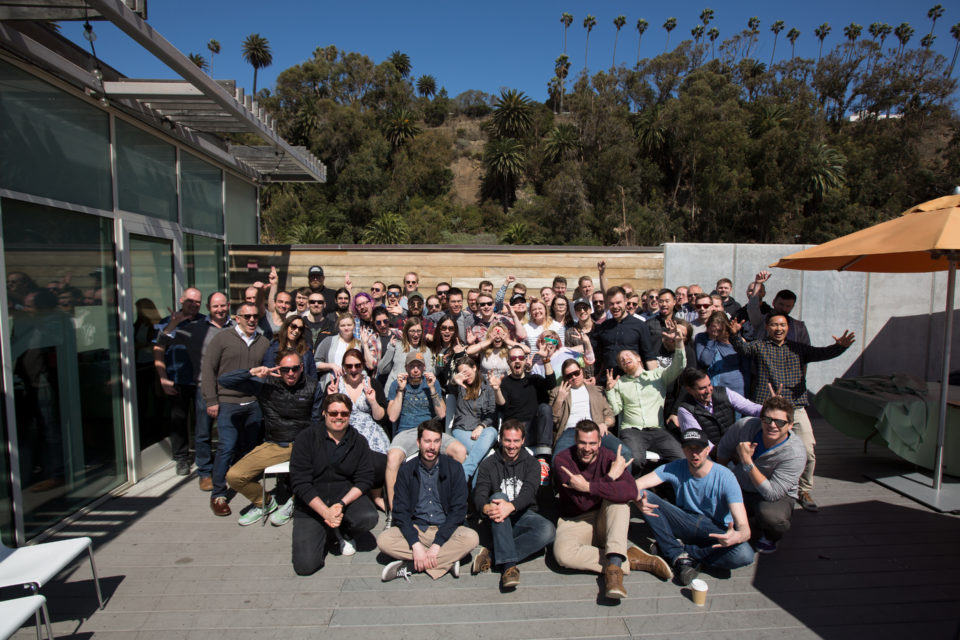 Reko believes the next few years in the game industry will see brands built on mobile first. Seriously will continue developing new IPs on mobile, always keeping the audience in mind. During his time with Best Fiends he has learned so much, not only about game development, but about creative marketing and about building out IPs.
Reko is curious about everything and enjoys new experiences. He claims, "I'm always trying things where someone might say, "I could never do that" – like hiking and climbing mountains and exploring the outdoors." His free time is exciting and busy since he also loves playing board games and video games and reading. But best of all, Reko loves seeing his daughter grow up and playing all kinds of games with her.
Comments
Catherine Quinton
Catherine Quinton is a staff writer for www.gamesauce.org. Catherine loves her hobby farm, long walks in the country and reading great novels.