Nick Berry: Using Data Science to Succeed | Casual Connect Video
Click To Tweet
I've picked up the skills more based on osmosis and common sense than from a classroom. – Nick Berry"
The majority of developer revenue comes from in-game micro transactions, with money that is spent inside games that are F2P. For the last six years, Nick Berry, Data Scientist, has sifted through the data of all the minnows and whales on every penny spent worldwide on every web-based game on Facebook. In this presentation from Casual Connect USA, he revealed what's behind the curtain and present this data. Nick proclaimed, "If you have the greatest game in the world and no one knows about it, it is just the greatest game in the world that nobody knows about. Content is king! Distribution is God!" He also reminded the audience that, "It's cheaper to bring somebody back from the dead than to find somebody new.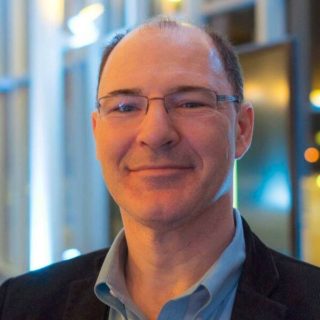 Nick Berry has worked in the game industry for over twenty years, fourteen of them at Microsoft, followed by a couple of years consulting. For the past five years he has been working at Facebook, in Seattle, as a data scientist. What Nick enjoys most about his job is the opportunity to work with smart, passionate people every day.
Nick began working in Data Science before this was actually a term. As a result, he was not formally educated in the field; instead he was educated as a rocket scientist and aircraft engineer. As he describes, "I've picked up the skills more based on osmosis and common sense than from a classroom."
Have a Goal
Nick emphasizes that the tools and techniques of data science are most successfully used to answer questions and drive or optimize specific business needs rather than collecting stats and metrics without a purpose in mind. He says, "Have a goal in mind, measure the current system (to set a baseline), make changes, record the results, and correlate them. Wash-rinse-repeat."
It is human nature, Nick believes, to want to optimize and do the best you can, whether in life or for something you create or are responsible for. If you are running a service but it is not running efficiently, of course you want to make the changes that will make it run better, just as you would not want to drive a car on the highway in third gear when a higher gear is available.
Nick grew up as "a nerdy kid who loved games and computers". As a child he wanted to be an astronaut, a pilot, a crash investigator. But the factors that ran through it all were the desire to understand how things work, and the enjoyment of solving puzzles. And he still loves puzzle and strategy games.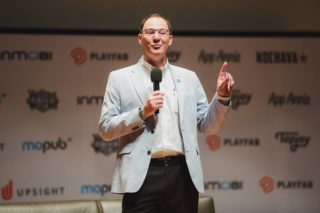 His first taste of the game industry was writing games in assembly language. A couple of decades later Nick was working at Microsoft just as the internet was coming into use by the public. He joined Microsoft's Casual Game Team and began working as program manager for the MSN Gaming Zone. This was one of the first multiplayer gaming sites on the web. It allowed you to "dial in" and be matched with someone else on the internet to play a casual game such as chess, checkers, spades, hearts, etc. The site expanded to include retail games and as a portal for Flash-based casual single player games and downloads, and it still exists today.
The Challenge of Keeping Up
For Nick, working as a data scientist includes a lot of challenges in keeping up with current technology. And, although he had no formal education in this field, he is surrounded by people who have, all of whom are well educated, smart and properly trained in data science.
One of the best moments of his career was being asked to give a TEDx talk. Nick was very proud of the event but admits it was very scary! It is live: one take, no do-overs or edits.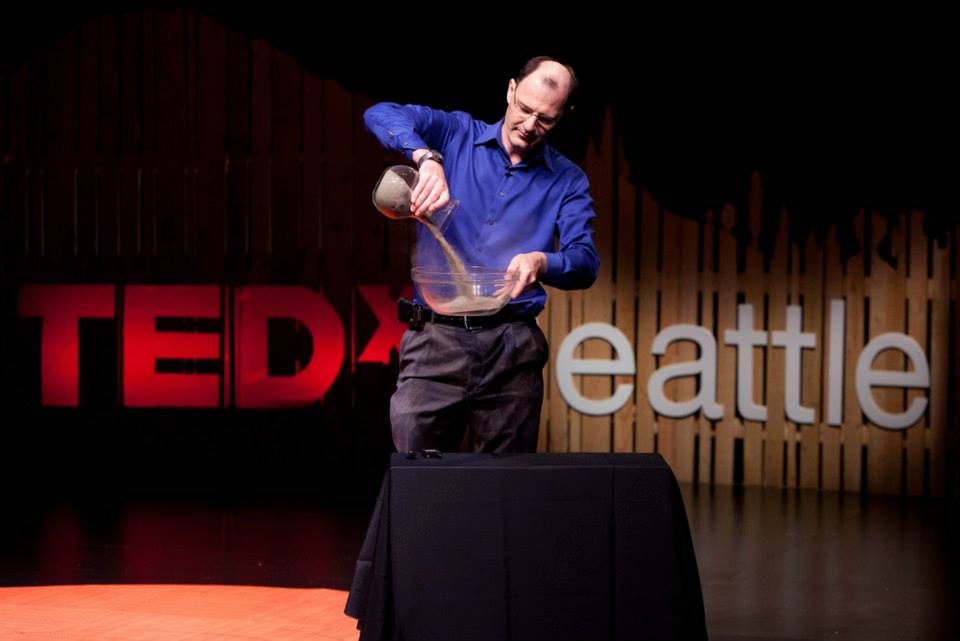 The Future of AR and VR
Nick is very excited about the future of AR and VR in both games and education. He describes, "I can't believe how lucky I am to be living in a world where we've got the technology to be able to experience virtual technology. Whilst I fully appreciate we're still on the first generation of VR, and there is so much still yet to do, I feel very fortunate that I'm living in a time of history where we now have the processing power, the optics, the sensors, display technology, and software to be able to experience, virtually, other locations. In my lifetime, I'll be able to put on a headset and get chance to experience things and places that would otherwise not be possible."
The Distribution Problem
Distribution is a huge challenge in the game industry today. The market is incredibly congested with more than a quarter of a million games released every year, and even if you have the greatest game in the world, you cannot succeed if no one knows about it. As Nick says, "Content is King but Distribution is God."
When Nick considers what it takes to understand payers, he admits this is a complex question. At the top level you should be tracking metrics for acquisition, engagement, retention, and monetization.
Players and Payers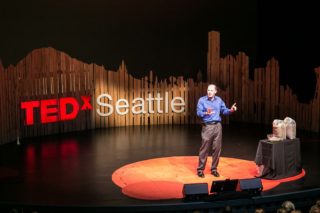 Players become payers, as Nick says. So, for a game to succeed, players must want to pay; they must get a benefit of some sort, such as pleasure or an enhanced experience. If a F2P game requires the player pay to continue, it leaves them with negative feelings. Nick insists that monetization is a marathon, not a sprint; total lifetime revenue is what you want, so players must want to become payers.
To make this happen you must create great experiences that offer value in return for remuneration. If they enjoy the experience, players will be happy to pay. But, as Nick points out, "we all know what it feels like to be ripped off, or charged an unavoidable tax for something, or getting poor service for a disproportional charge, and simply not getting 'value for money'. Services that do this don't get much repeat business or recommendations."
It is essential, as Nick emphasizes, to create that great product, then get the players; if they enjoy the service, they will pay. "Players become payers."
Comments
Catherine Quinton
Catherine Quinton is a staff writer for www.gamesauce.org. Catherine loves her hobby farm, long walks in the country and reading great novels.