Bernard Kim: Increasing the Accessibility of Gaming | Casual Connect Video
Focus on what players want, but not too much or too excessively. - Bernard Kim
Click To Tweet
In an engaging Fireside chat at Casual Connect Europe with Steel Media's Jon Jordan and Zynga President of Publishing Bernard Kim, discussed the growth of Zynga over the last year and what's next for the company.  In FIRESIDE CHAT: The Evolution of Zynga and What's Next, Jon and Bernard discussed growth in the increasingly competitive mobile games market and how a focus on live services, genre expansion and player engagement can fuel a company's growth. "Our focus is always on players experiences and how to make them more engaging and enjoyable within our existing and upcoming games." He also spoke about the importance of authenticity, especially regarding branded games, and games like CSR that have real cars in them. To hear more great quotes and insights, see the full session below.
Bernard Kim is President of Publishing at Zynga. This position encompasses all aspects of overseeing how Zynga brings games to players. Prior to joining Zynga, Bernard spent ten years at Electronic Arts, most recently as Senior Vice President of Mobile Publishing. Gamesauce has enjoyed learning more about Bernard's work and career, as well as his insights into the game industry.
Gamesauce: Tell us about the work you do at Zynga. How did you come to work there?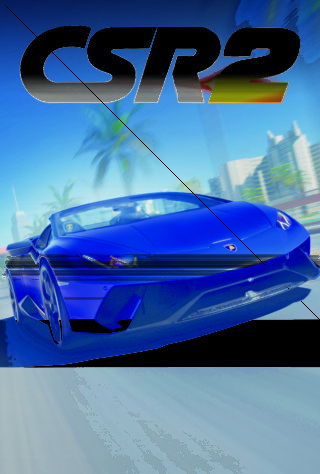 Bernard Kim: I joined Zynga two years ago as President of Publishing. My job centers on engineering hits and bringing our games like Zynga Poker, CSR2 and Words With Friends 2 to life for players around the world through a combination of consumer insights, product management, marketing, user acquisition, communications, etc. I'm very passionate about mobile gaming and Zynga's mobile-first focus was a perfect fit for me. Zynga pioneered social gaming for the mass market and unlocked a way for millions of busy people to put a little play in their day. I feel personally connected to the company's mission to connect the world through games.
Gamesauce: What is your favorite thing about your job?
Bernard: That's easy – the people and the products. I love working with talented teams and truly enjoy collaborating with everyone at Zynga across our studios and partner teams. We get to work on games that reach millions of people every day and for me there's nothing more exciting than that.
Gamesauce: How have your past experiences been helpful to you in your position as President of Publishing at Zynga?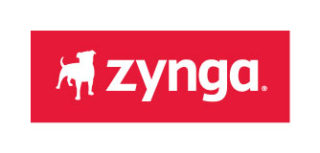 Bernard: I've focused my career on mobile and have grown with the space as it's matured. That history in mobile, and a willingness to learn and evolve, has really helped shape me today and drives a lot of the decisions I make.
Gamesauce: What inspired you to pursue this career?
Bernard: I have an inherent love of technology and all things mobile, and I am an avid gamer. Mobile gaming represented a "Holy Grail" opportunity for me to blend my personal passions with my professional expertise.
Gamesauce: How did you become involved in the game industry? How did you make your start? What do you find to be the most fun part?
Bernard: When I graduated from college I worked as a retail buyer, and had the opportunity to work with, and eventually join, some high-growth wireless companies. For me, I bet early on mobile technology and mobile content, and that one day the mobile phone would become the entertainment hub for consumers. I've always been a huge gamer, but the opportunity to work at EA came after EA bought JAMDAT and jumped into mobile. Working at EA was a perfect combination of two things I love – mobile and games. For me, that's the fun part of my job today. At Zynga, I get to spend my day talking about and playing games – I can literally say my job is "all fun and games".
Gamesauce: What are some of the challenges you have faced as President of Publishing? How have you overcome these challenges?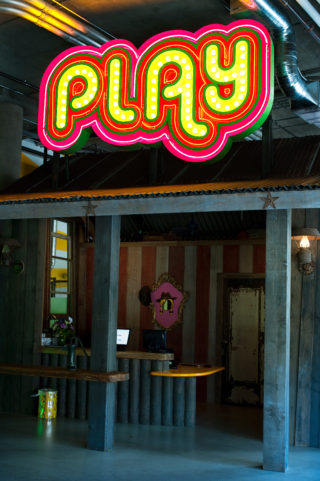 Bernard: The biggest challenge we face is that there are so many good ideas for mobile games or new features that it forces you to be selective in what you work on. To help make informed decisions, we have a rigorous greenlight process at Zynga for new games to make sure we're creating games players will love. We also have open and active debates with our game teams about what new features we should launch for players. That constant dialogue helps us sift through all the amazing ideas we have for new games, as well as new bold beats for our live games.
Gamesauce: What do you do in your free time? What are your hobbies?
Bernard: Not to be cliché, but I play a lot of video games! I also love spending time with my family and friends and getting in the occasional tennis match.
Gamesauce: If you were not in this industry, what would you do?
Bernard: I'd try to become a professional gamer.
Gamesauce: What was your dream job as a child?
Bernard: Definitely an architect, which explains why I've always loved builder games like CityVille.
Gamesauce: What has been your proudest moment in your career so far? What led to this moment happening?
Bernard: My career has been marked by a serious of little successes and failures that have all brought me to where I am today. There hasn't been one product launch or moment that really sticks out – everything I've done has served as an important learning opportunity for me. The mobile gaming industry is constantly evolving so I've tried to think of my career as an evolving experience versus trying to earmark crowning achievements. One of the most important learnings for me has been putting the player experience first and getting back to thinking like a gamer. For me, that's led to the clearest and most sound decisions I've made in my career.
Gamesauce: What do you think will be the next big trend in the industry in the next three to five years? How are you incorporating this trend into your future plans?
Bernard: I'm really focused on anything that increases the accessibility of gaming. Mobile is the largest and fastest-growing gaming platform in the world. At Zynga, we believe emerging technologies – including chat, AR, virtual reality and 5G wireless networking – will create the next phase of longterm platform growth. We're actively investing in chat because of its potential to drive innovation, create new gaming experiences and grow our audience. We believe that chat platforms such as Facebook and Android Instant Games will reshape the accessibility and social nature of gaming.
Gamesauce: What has been the most effective form of marketing for your company?
Bernard: To win over the long term, companies need to have a full stack publishing team and capabilities to break through, and that's something we've built out at Zynga over the last two years. You need to be able to fire on all cylinders and have multiple channels where you're promoting your game. For Zynga, app store placement is important as it creates an entertainment 'moment in time' and amplifies our fully integrated marketing campaigns that marry brand marketing, user acquisition, partner relations and PR. Also, organic, word of mouth marketing for a game is always a huge win. Having a game that captures the attention of gamers and drives mainstream awareness can be game changing. We saw one instance of this in December following the launch of Words With Friends 2, and the story of 22-year-old Spencer from Harlem and 86-year-old Roz from Florida. Spencer flew to Florida to meet Roz in person after they had spent two years playing over 300 matches in Words With Friends. A tweet about the trip quickly went viral with hundreds of thousands of retweets, and more that 700 media mentions about Roz and Spencer's friendship.
Gamesauce: What do you look for in a game?
Bernard: Like most people, my days are busy and my attention span is thin, so I look for something that's accessible and quickly gets to the fun.
Gamesauce: Are you a gamer? What are some of your favorites and why?
Bernard: Absolutely – but I'm not always a good gamer. I love Words With Friends but I'm pretty terrible at it. I'm constantly checking out the mobile game charts and playing new games that enter the market. I'm an huge Words With Friends 2 player and am also loving Willy Wonka's Sweet Adventure – a game we recently entered into soft launch that combines Match-3 and Builder mechanics.
Gamesauce: What is important to keep in mind when working with developers?
Bernard: It's always important to remind ourselves that game making is an art form and developers are creative people who are putting their soul, passion and sweat equity into the games they're creating. I really focus on delivering players an amazing experience by combining the passion and pride developers have for their game with mass-market viability.
Gamesauce: What should developers look for in a publisher?
Bernard: Developers should look for a publisher that cares about their products and players and wants to build a long term arc for their games that delights players for years.
Comments
Catherine Quinton
Catherine Quinton is a staff writer for www.gamesauce.org. Catherine loves her hobby farm, long walks in the country and reading great novels.