Andrey Kuznetsov: Constantly Looking for Opportunities and Innovation | Casual Connect Video
We have to be at the top of our game every day. - Andrey Kuznetsov
Click To Tweet
The social casino genre is one of the highest-earning and most fiercely competitive areas of the mobile gaming market. KamaGames' CEO, Andrey Kuznetsov provided a number of key learnings, successes and challenges that contributed to the company achieving significant growth in market share, gross revenue and also reaching the 100 million player milestone in early 2018. All of this was shared in Andrey's lecture at Casual Connect Europe. They also talked about the various innovative approaches KamaGames has taken to increase a number of key performance indicators across the entire product portfolio.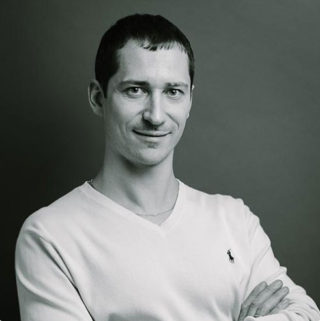 Andrey Kuznetsov, CEO at KamaGames, has worked there for the past five years as Managing Director, including two as acting CEO. Their work involves many tasks typical of all CEOs, some very creative tasks, as well as more mundane and routine tasks that have to be done to keep the company running. Andrey has always been interested in the fine details of how things work, but as CEO it isn't always possible to get into that level of detail. So it is essential to find talented and professional people whom you can delegate to and trust with this work.
Andrey emphasizes that the success they have is a result of the team. They point out that it is difficult to build a team that is so diverse, talented and effective. To do this took years and millions of dollars learning from mistakes, but it was worth the effort and led to the way KamaGames has grown and flourished.
A Young Successful Company
All of Andrey's previous career experience has been very helpful in their work as CEO, however, entrepreneurial experience has been the most valuable. But it was their accounting and financial background that led to starting with KamaGames.

KamaGames is a very innovative, flexible and agile company. Andrey particularly enjoys working in this company in a constantly and rapidly evolving industry where they are always learning something new. Andrey also enjoys working with intelligent people who have no shortage of ideas, insights and opinions. This makes their days at the office fun and exciting with a constant R&D as they look for new opportunities, improvements and innovations.
Opportunities in the IT Space
When Andrey graduated from university twelve years ago with a degree in finance and management in the mining industry, they expected an entirely different career path. But they had always been interested in technology, entrepreneurship and business, and the best opportunities seemed to be in IT.
They went on to create a number of startups in this space, including ecommerce, M&A web portals, and digital menus and karaoke catalogs on tablets for premium restaurants. Some of these were relatively successful and eventually sold for a good price. Others were less successful and closed. Andrey learned that it is difficult to be successful in every venture, but each one offered experience that led to where they are today.
A Booming Industry
In 2012, when Andrey became involved in the mobile gaming industry, they discovered an industry that was booming, profitable and a lot of fun. They were fascinated and totally hooked.
For anyone interested in a career in the game industry, Andrey recommends, "If you love games and wish to dedicate your life to it, start as early as you can. Do it either while you are in college, or straight afterwards. Why wait?"
An Incredibly Competitive Industry
Andrey may have been attracted to the game industry because they had been very involved with playing games when young. Their preference was for strategic and economic games because thinking, planning and calculating were all necessary to play. And poker is also a game requiring both intelligence and skill. After becoming involved in the industry they discovered how enjoyable it is to work with talented, passionate people who love games and take pride in delivering an entertaining product.
Gaming years pass at the same rate as dog years!
In the gaming industry, the market changes incredibly quickly. One of Andrey's bosses said that gaming years pass at the same rate as dog years! It is also incredibly competitive, and some of KamaGame's competitors have deep pockets. Communications, user acquisition and the advertising market are also changing very rapidly. Competition also includes staffing, since everyone wants the best people, so it can be challenging to hire talent and put together productive teams. Additionally, the social casino genre has especially intense competition, so, as Andrey says, "We have to be at the top of our game every day."
Building the Team
The team members Andrey looks for are very professional and are diligent, punctual and respect their colleagues. They must also have the skills suited to their job from aptitude and training perspectives. The ideal employee is a team player, easy to work with and a collaborator. And they must be able to work in a rapidly changing environment and sometimes under immense pressure. Work hard and play hard is essential, not just in KamaGames, but across the games industry.
Every type of talent is difficult to find, with the possible exception of some administrative roles. Andrey reveals that there is a serious shortage of developers, good marketers, project managers, producers, game designers, artists, content writers and more. Sounds like plenty of opportunities!
When the inevitable complications within the team arise, Andrey handles them with negotiation. They say that it is essential to listen to all parties, and to try to find the best way to communicate clearly and work effectively. The solution to every problem will come through listening and making every effort to understand each party's point of view.
They point out that because of the pace of the industry and because of the work they do, there is a wide diversity of opinions, ideas and plans that must be implemented quickly. Fortunately, at KamaGames, disputes and complications are relatively rare. Andrey believes this is because they have put the time into assembling a team that works well together.
When asked what the staff thinks about them, Andrey answered, "I like to think I'm professional, reasonable and easy to work with." The Director of Communications, Sam Forrest, also said, "Andrey is a pleasure to work with. Even when we don't see eye to eye, he will listen and try to understand the other side's point of view. Across all departments and all the way down the line, Andrey is a well-liked and professional leader."
What's Next For Social Casino
There are two major trends Andrey sees coming in the game industry, esports and AR/VR. KamaGames is already working on a pilot product in VR; it is coming along well and they are very excited about it.
Andrey also points out that social casino is an entirely different genre of casual game, rather than being simply a kind of simulated gambling. It is purely casual, with no possibility of winning money, but rather it is a social experience that you can play for a few minutes or a few hours at a time. They emphasize, "This is going to be one of the big drivers of growth and success for the games industry as social casino products become even more casual and social and moving even further away from the RMG products we are often confused with." Mobile social casino and RMG offer different kinds of games and target different audiences.
There is an ongoing challenge for the social casino industry to get people to understand that these are two different genres with respect to audience, playing style, reasons for playing and other characteristics. Andrey believes it is more accurate to compare social casino applications with other social games rather than with online gambling sites.
Andrey describes, "Players of social casino games come to play, to have fun and to enjoy the social aspect of these games, not to win money. For example, in real money casino games, poker players can fold up to five times in a row in order to get a good combination, but social casino poker players often call – bidding on pre-flop (more than 90% of cases). In other words, they're bidding before the dealer's cards are all revealed. For such players, the important elements are fun, social mechanics, communication, events (such as tournaments) and the possibility to win free chips and other bonuses too." KamaGames hope that social casino genre will continue to grow even faster than it is now, which is even faster than the CAGR.
Can land-based casinos and mobile social casino learn from each other or work together? Andrey points out that land-based casinos have a long history, brand strength, a large, loyal audience and high cash flow (although they often also have high debt). Most players visit several times each year to gamble. Social casino differs because it is always within reach, is very accessible and most players play very often, some several times a day.
Social casino can learn from land-based casinos such things as customer support (including VIP support), different bonuses and promotions, different loyalty programs, and 'come to us, have a drink, relax and gamble'. The culture of rewarding loyal customers is strong in land-based casinos and is something Andrey believes social casino would be wise to emulate.
Andrey also believes that Oculus could easily be an important platform for social casino in the future. They claim, "In my opinion VR is an ideal product for social casino because the player's position is usually quite static and their vestibular system (which includes the parts of the inner ear and brain that help control balance and eye movements) doesn't suffer as much as in shooters, for example; in the more frenetic VR games some players feel sick after 30 minutes of playing."
There is also a market, although limited, for skill-based casino gaming among people who are interested in playing for real money.
There are, in addition, still emerging market for social casino in places like India and China. But there are legal implications for any type of casino in China. India is a huge potential market but it will take three to five years to generate a profit there. KamaGames is working on both of these markets.
KamaGames' newsfeed on their website is definitely worth checking out, not only for news about KamaGames, but also for general information, views and opinions on the social casino genre. Pocket Gamer is also a good site to check for mobile gaming, as well as social casino info and insights.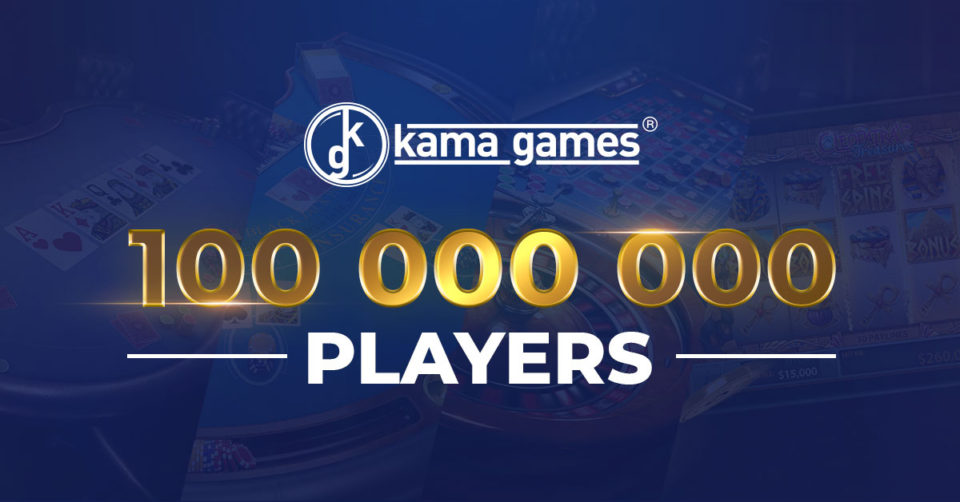 Besides KamaGames' apps, Andrey also enjoys Hit It Rich! Casino Slots by Zynga, Clash of Clans by Supercell and Township by Playrix, although there is little time for playing mobile games these days. However in their free time they enjoy walking and swimming, reading and a little cooking.
Comments
Catherine Quinton
Catherine Quinton is a staff writer for www.gamesauce.org. Catherine loves her hobby farm, long walks in the country and reading great novels.