Moritz von Arnim: Innovation for User Acquisition | Casual Connect Video
'Burning your money doesn't necessarily mean acquiring the right users.'–Moritz von Arnim
Click To Tweet
Given how expensive user acquisition has gotten, it makes sense to weigh options carefully. Moritz von Arnim of Goodgame studios explained an alternative to CPI or CPA UA campaigns: revenue share. Moritz explained Goodgame's results with the strategy during his Casual Connect Tel Aviv 2015 presentation. "Revenue share is a 100 percent performance-related business model, which usually, if you do it in the right way, leads to a win-win situation," Moritz said. "High-quality traffic monetizes great, and even with low-quality traffic, both sides still have the chance to get their benefits." For a breakdown of some of the company's different approaches to revenue-share UA including use cases, see the full session below.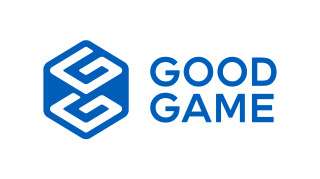 Moritz von Arnim is Head of Business Development at Goodgame Studios and an expert in partnership marketing and sales. He and his team explore channels for user acquisition that are more effective than traditional channels. He came to Goodgame Studios because he believed it would allow him to work in a strongly innovative, growing company with the scope to create new opportunities in his area of expertise.
A Dynamic Position
For Moritz, this job provides the perfect combination of work with people and a desk job. Every day he is in touch with people all over the world, both in their global network of partners and their international staff from more than 60 nations. But he works from Goodgame's headquarters in Hamburg where he is directly involved in the team's and the company's success by driving developments in the technological and product areas.
For him, one of the important aspects of his work is being able to see the results of his contributions as he works with people.
When Moritz finished his schooling, he knew he wanted a dynamic position with a lot of interaction and drive. He also wanted to be able to make a measurable contribution to a company's success. Since this is his first position with a game studio, he is constantly learning about the industry. But he has held similar positions in other industries and finds his experience very relevant. It was Goodgame Studio that attracted him, rather than the industry, but he is very happy to have made the decision to join them because gaming is such an interesting field. He particularly enjoys working with people of such diverse backgrounds, such as developers with their technical mindset, as well as very creative artists.
For him, one of the important aspects of his work is being able to see the results of his contributions as he works with people. He grew up seeing his father, a doctor, work with patients only when they were ill and never seeing the results of his work after they were healthy. And Moritz says, "I never could understand the motivation behind that."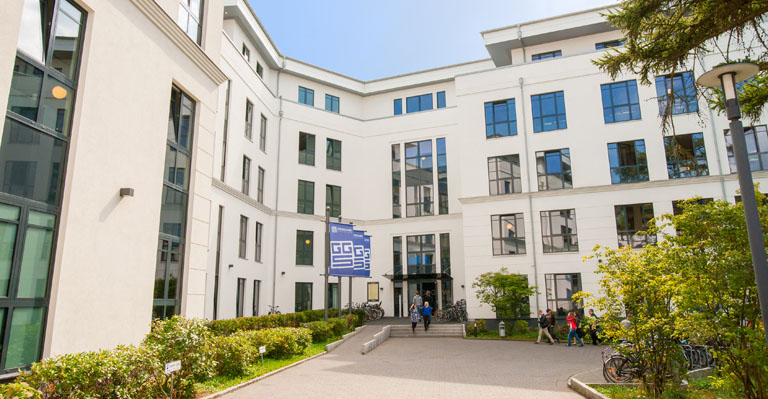 Better Methods of User Acquisition
The constant challenge for Goodgame Studio is to come up with better methods of user acquisition. In order to do this, Moritz emphasizes, you have to have people with strong expertise in their field and you must understand the market and the developments occurring there very well. Recognizing this, Moritz was able to quickly build a team combining new and established employees. He says, "It's great to see how this team is growing together more every day and to start implementing new ideas." He feels great satisfaction whenever he sees this team bring the company another step forward, for instance, by closing on a new partnership or by contributing to technological progress.
"Even the greatest product needs to be marketed, and it becomes more and more important to find alternatives that are viable yet cost effective."
User acquisition cost is a topic Moritz has observed both within the game industry and outside it. He insists, "Even the greatest product needs to be marketed, and it becomes more and more important to find alternatives that are viable yet cost effective." And this is what he sees his team doing.
Balancing Monetization and Retention
Monetization brings the constant challenge of keeping both paying and non-paying users in the game. Moritz points out that it is also importance to correctly choose among the large variety of payment methods and focus on the most important ones for a particular market. The company places great emphasis on the monetization team; they are very experienced and use statistical and scientific methods to continuously optimize game monetization.
To meet the challenge of keeping users in the game, Goodgame consistently adds new, exciting content to the game in the form of new features. For example, their browser game, Goodgame Empire, was launched in 2011, but they are still developing it with updates and temporary events, and players have been enjoying it for years.
Changing Technology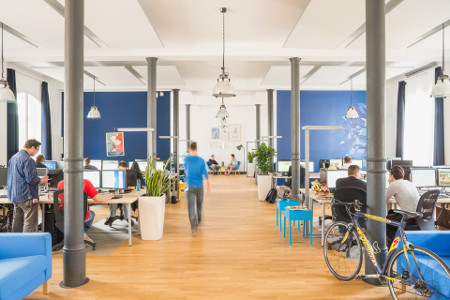 Constantly changing technology is another challenging aspect of the game industry that Goodgame Studio must incorporate into their business. Their team of experts understands the market thoroughly and implements the technologies that are relevant for the company. Moritz emphasizes, "I consider it key to have the right expertise to be able to assess and choose which technology will help the team advance. We have a very good mix of tools that have been developed either in-house or by market leaders, and adapt to the company's requirements."
In setting up these tools, they must use their resources efficiently and avoid blocking them for any longer than necessary. This is why they develop key tools themselves but also use external products.
As a father of two, Moritz spends much of his time with his family. However, whenever he has the opportunity, he enjoys team sports of all sorts as well as running.
Comments
Catherine Quinton
Catherine Quinton is a staff writer for www.gamesauce.org. Catherine loves her hobby farm, long walks in the country and reading great novels.