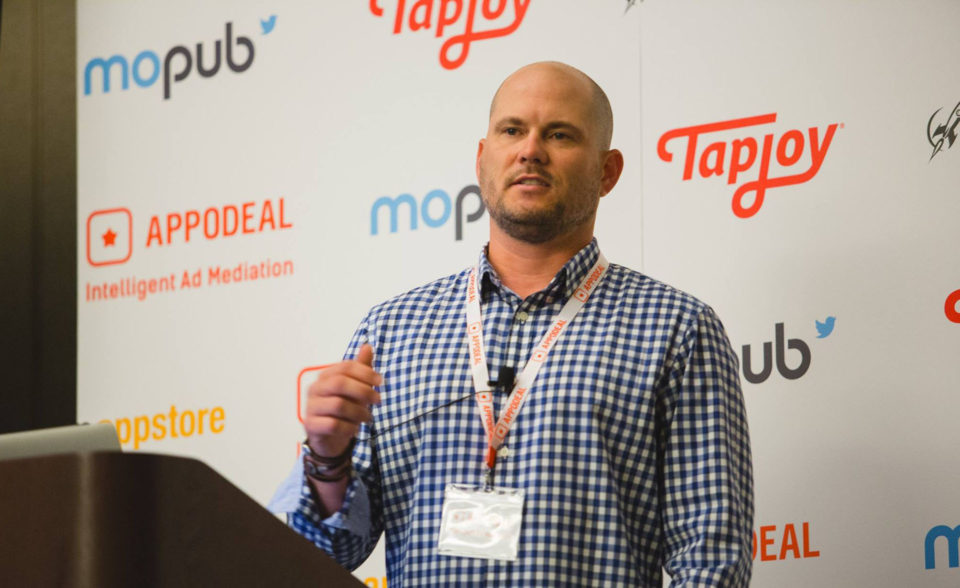 You have created a great app and people are downloading it. What can you do from there to ensure the best opportunities for that app to succeed?

Ian Atkinson, Vice President of Business Development at AdColony, offered his insights into the steps you need to take in the "Leveling Up Your App Economy" session at Casual Connect USA. At AdColony, Ian delivers high quality inventory for advertisers in the AdColony Network through partnering with game companies and tech vendors while enhancing monetization. Ian brought to the session his expertise, developed through more than twenty years of experience in the industry at both startups and large game publishers, with particular knowledge of emerging digital and interactive entertainment markets.
In this session Ian described how the top mobile app publishers are able to engage and retain users while, at the same time, maximizing monetization. The session analyzed the best practices and must have features of the apps that are doing it right and discussed the importance of an ad network. "Don't treat ad networks as an ATM machine," Ian emphasized. "Treat them like a trusted business partner."
To learn more about how you can give your app the best chance for success, watch this video of Ian's full session below.
For a more detailed article about Ian Atkinson, click here.