Mitch Smiley: Fun and Education at WildWorks | Casual Connect Video
Focusing on problem solving and collaboration skills helps nurture interest in STEM and game…
Click To Tweet
Marketing a game developed for children comes with its challenges. Dealing with COPPA regulations in addition to the always-changing digital marketing landscape, can make it difficult to execute an effective user acquisition campaign. In his Casual Connect USA session, WildWorks' Mitch Smiley explained how to embrace the challenge and run an ROI-positive campaign, with success stories and learning opportunities from the leading web-based kids game in the US, Animal Jam.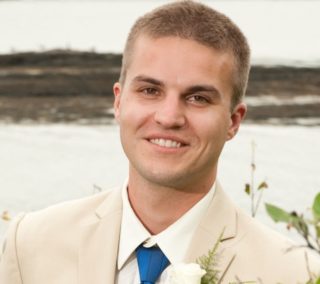 Mitch Smiley is the Marketing Director at WildWorks. Along with managing the company's marketing team he also lead the user acquisition programs. Mitch's team promotes Animal Jam with advertising, social media, partnerships and original content, and also leads WildWorks' educational program, philanthropic efforts and various licensing partnerships.
"I love the variety and autonomy in my role," Mitch says. "With my agency and consulting background, I've had the chance to work in many different aspects of digital advertising, from ad trafficking and media buying to web analytics implementations. At WildWorks, we have a pretty flat hierarchy and people who are open to learning from each other. This has given me a chance to work on some fun side projects like our employer brand for recruitment efforts, while staying primarily focused on growing Animal Jam."
Starting Out a Monster
Mitch's time at Monster/Military.com introduced him to the economics of digital advertising. Working for the ad operations team provided a solid grasp of digital ad serving and tracking technology. He also saw the traditional direct sales model fall out of fashion, replaced by automated and performance-based campaigns, which is what WildWorks uses.
What inspired Mitch to pursue this career, however, goes way back. "My grandfather ran his own ad agency, which led me to taking some advertising classes in college," he detailed. "I was originally interested in copywriting, but when I realized I could apply my much better analytical and technical skills via digital marketing, I was hooked. Much of my immediate family are software engineers, so I have a lot of interest in how ad tech works. The confluence of technology and creativity in digital marketing allows me to dabble in both."
"Much of my immediate family are software engineers, so I have a lot of interest in how ad tech works."
If Mitch hadn't gone into this career field, he thinks he might have taken a very different career path. "I minored in Japanese in college and I'm intrigued by learning new languages, so I suppose plan B would be serving as a translator," he said. "Or I might have followed in the family footsteps and started coding!"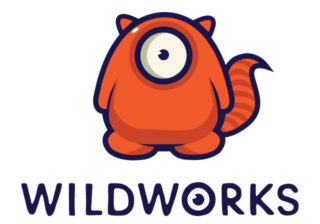 Differentiating Oneself
Mitch said his proudest moment was his first solo consulting project. It was a landmark moment, realizing he could apply his own curiosity to learn marketable skills and provide a valuable service, while differentiating himself from his competitors. "To make it happen, I spent a lot of time learning how web analytics tools work, researching basic web code and doing pro bono projects to improve my skills," he stated. "Then it was a matter of tracking down businesses with problems I could help solve and convincing them to let me help."
These skills help Mitch when working on ad marketing for WildWorks. While video advertising is key for user acquisition, the medium for that is shifting. "I think we'll continue seeing advertising spend shift from TV to digital, and digital traffic shifting to mobile devices. At WildWorks, we are putting a lot of effort into developing new content for our mobile game and also evaluating different options for monetization."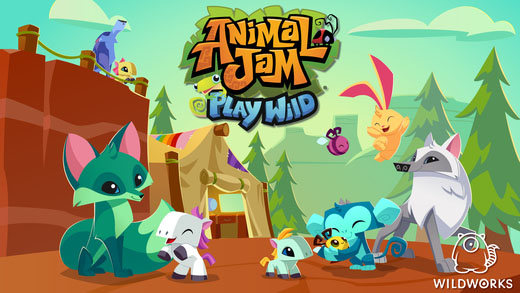 Keep COPPA-Compliant
Dealing with ad work for kids products can be a challenge because of the restrictions on various digital marketing tools. This is because of COPPA, a U.S. regulation designed to safeguard the privacy of children online. Mitch says that working within the regulations while still being effective takes quality creative and content targeting.
Working within the regulations while still being effective takes quality creative and content targeting.
"To remain COPPA-compliant, we don't use any behavioral targeting or remarketing in our digital advertising," he said. "These are some of the most effective tools available to digital marketers and, when used properly, they help ensure the right message is served to the right person at the right time. Operating without remarketing or behavioral targeting is definitely a challenge unique to marketing to children online."
"I'd recommend that companies work with legal counsel to establish a comprehensive privacy policy and have a 3rd party (such as CARU or kidSAFE) verify compliance. On the user acquisition side, marketers need to avoid remarketing and behavioral ad targeting," Mitch adds. "I also recommend that companies keep a close eye on upcoming EU Legislation (GDPR), which is similar to COPPA and goes into effect May 2018."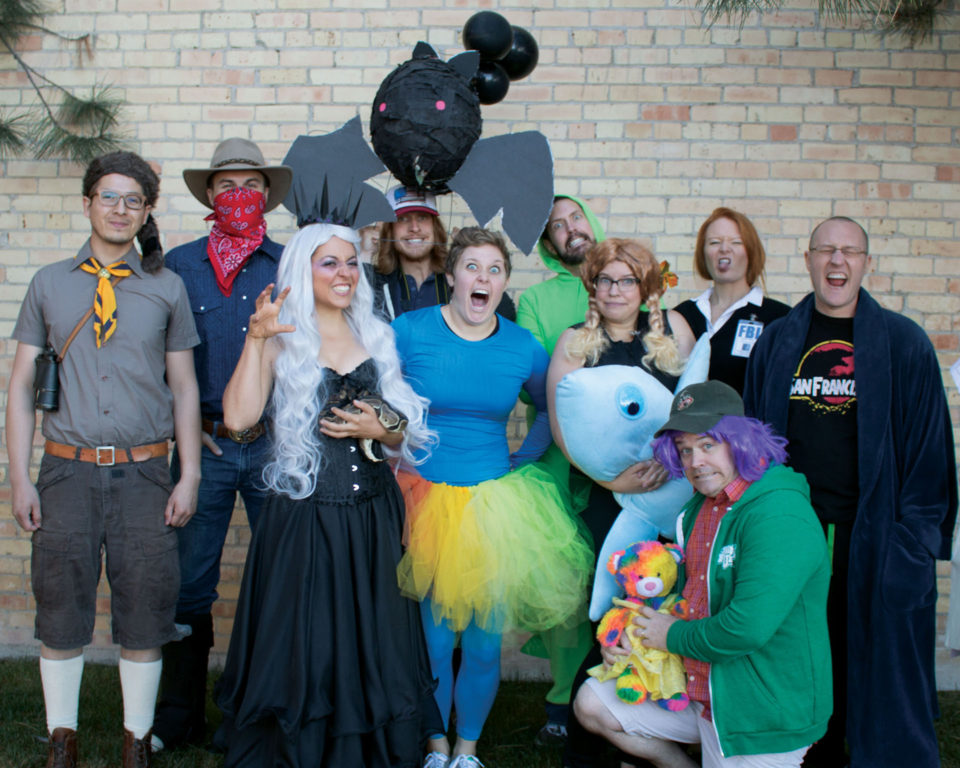 Evolving Animal Jam
The biggest hit for WildWorks is Animal Jam, which started out as a purely web-based product for home PCs. However, as time has gone on, the audience has shifted in greater numbers to tablets and smartphones. Because of this, WildWorks has shifted its focus more towards mobile development and user acquisition
"So far our mobile user acquisition program has focused solely on iOS. We've found out the technical side of the program runs more smoothly than advertising on desktop web," Mitch said. "There are a number of great attribution providers and ad networks that integrate directly with their platforms. As a result, we're able to get campaigns up and running fairly seamlessly."
While keeping the balance between the different platforms of Animal Jam is an important consideration, so is offering content so that all the myriad users will be able to get what they want out of the game. "We find that there are a number of cohorts of Animal Jam players who are interested in very different content," Mitch noted. "Since we have such diverse activities to do in the game, from chatting with friends and decorating a den to mini games and educational videos, we have to make sure our advertising speaks to the right audience. To accomplish this, we run a variety of creatives and place them where they are most likely to resonate with the proper audience."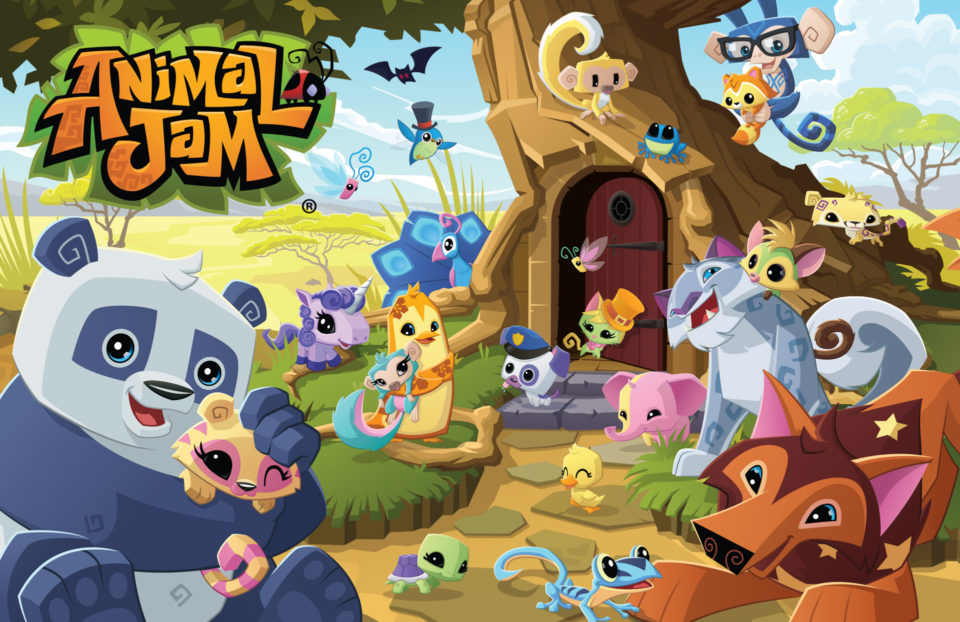 One of the things that Mitch says helps Animal Jam stand out is the way they monetize it. "Our model is not entirely unique on web (Animal Jam is free-to-play with premium features available via a membership subscription). On mobile, I think we do a great job of monetizing the game in an ethical way. In-app purchases are limited in scope and anything purchased in-game by a player is theirs to keep forever. This sets us apart from other games that limit playtime for non-paying users or sell quickly consumable in-app items."
Teaching STEM with Games
While entertainment is a huge focus at WildWorks, so is helping with education. Mitch notes that video games can help children build skills in problem solving, hand-eye coordination, and collaboration. He notes that Animal Jam helps children express creativity and improve their social skills.
"We've found that focusing on problem solving and collaboration skills can help nurture kids' interest in STEM and game development," he said. "We recently partnered with the Duke Lemur Center to hold a summer camp teaching kids about game development. Students worked in small groups to create a paper prototype of their own game, and at the end of the camp they got to give a short presentation. It was a very successful event and we had a lot of fun with it."
Education and conservation are important parts of our brand promise as well.
While education is a consideration, Mitch considers quality of content to be the primary thing. Making something fun is key to make sure that an audience will engage with it in the first place, so WildWorks makes a safe and enjoyable game first.
"Education and conservation are important parts of our brand promise as well," he noted. "I'd posit WildWorks is one of the only game studios around that employs a full-time education manager (Alex Porpora). Alex creates wonderful content for us and she helps ensure our educational program is effective, applicable and fun."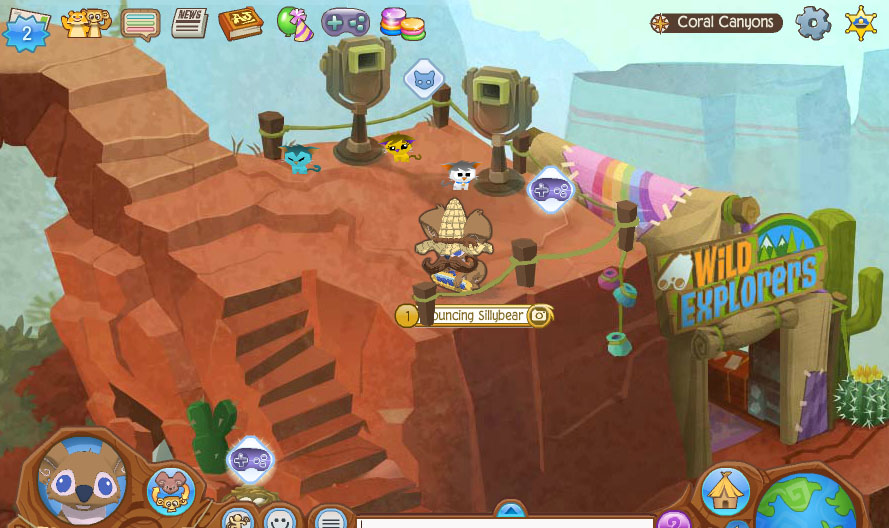 "Once kids start playing the game and having fun, there are myriad animal facts and tons of information about the natural world in the game," Mitch added. "We create downloadable science experiments, co-branded video content with National Geographic scientists, and our own original video series on YouTube called 'Wild Explorers'."
This focus is reflected in what Mitch says is the focus at WildWorks. "We create interactive entertainment focused on purposeful play, where kids can make new friends and learn about the natural world," he said. "With games that educate and delight, we have a proven track record of growing hyper-engaged and loyal young audiences. Our focus on safety and ethical monetization ensures that parents and kids always feel confident and secure during playtime."
Comments
David Radd
David Radd is a staff writer for GameSauce.biz. David loves playing video games about as much as he enjoys writing about them, martial arts and composing his own novels.