Fun Kid Racing – Accidentally Born Successful Game
Tiny Lab Productions started its activity in early 2009 as MMORTS (massively multiplayer online real-time strategy) game developer and publisher, it was also a member of the first European accelerator of GameFounders and is one of its current active mentors.  Nebula 44, Orborun, Endless Horizons are just a few well-known company's products. Despite moving on to browser games, they decided to try their luck in mobile as well. In 2012 after a first successful title for kids in the Google Play store, the  company shifted its business direction to the mobile games industry by creating casual and free-to-play mobile games for kids and toddlers. Their most popular game is Fun Kid Racing which recently hit 10 million downloads.
---
Success hinted By a 2 Years Old Nephew
As every gaming company, Tiny Lab Productions was also dreaming of creating a popular game that would be played all over the world. That happened accidentally in 2013 when Jonas Abromaitis, the CEO of Tiny Lab Productions, visited his 2 years old nephew and wanted to download a simple racing game for a boy this young. Unfortunately he encountered a problem – there were plenty of racing games for teens and grown ups, with complicated controls, inappropriate ads and game content, and no easy and kid-friendly games for toddlers which wouldn't make them cry. The next day Jonas shared this idea with his colleagues and they decided to create a simple racing game for toddlers. "Valdas and I started working on this simple project. I was responsible for game development and Valdas, who is currently the art director in this company, made the graphics. We were working on this project after our official work hours. So it took us about 2 evenings to create Fun Kid Racing. That was a really fast project for which we didn't expect such  popularity. But we were wrong!" – Jonas said.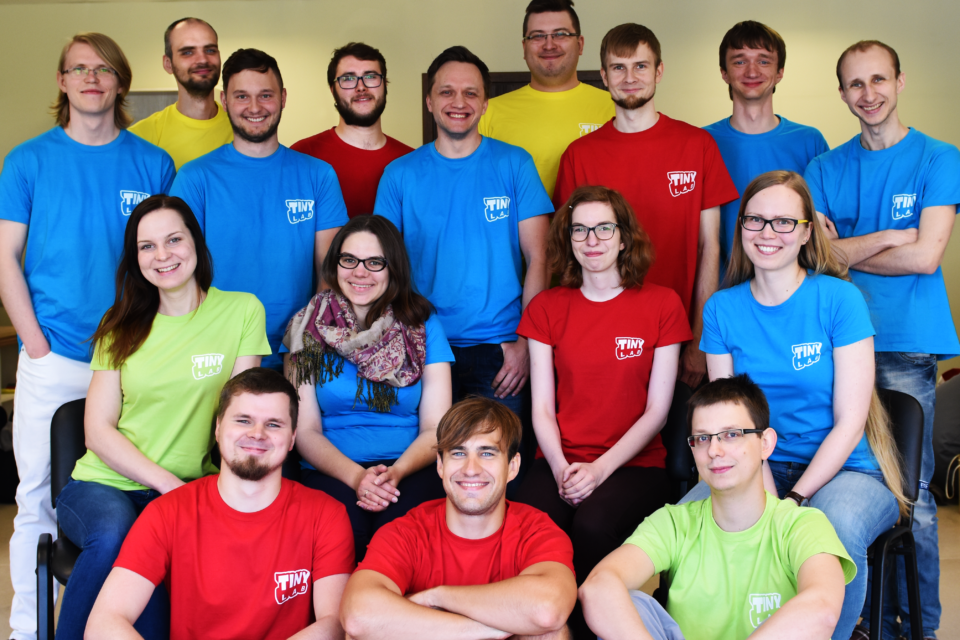 Fun Kid Racing is now the most popular mobile game of the company. It has around 100K daily players and more than 1.5 million monthly active users. Most of the players are boys under 13 from the USA, Mexico, India, Brazil and Russia. Fun Kid Racing already has more than 35 unique versions with different  themes, characters and environments. These themed Fun Kid Racing versions are also popular and already have more than 27 million downloads. As the next step, Tiny Lab Productions has partnered with Nazara Games – leading publishers in the gaming ecosystem in India. The plan is to develop a new and exciting game for kids, expected for release in Q4 2016.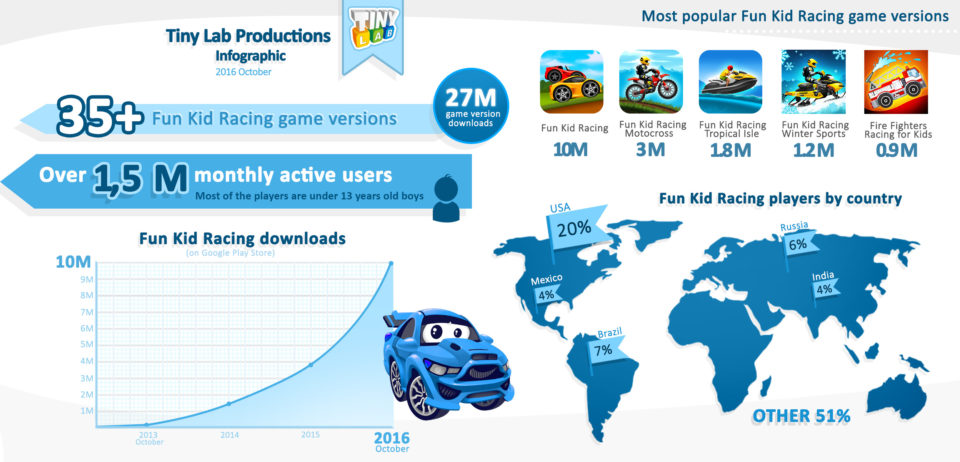 The Challenging Time
Before the success of Fun Kid Racing, the company was going through a very difficult time, so it was vital to shift the overall direction. As Jonas explains, strategic games were costly. They couldn't afford such unprofitable projects anymore. So eventually they started to experiment with new genres and topics. "Fun Kid Racing was a successful experiment which let us occupy a great position on Google Play store, and helped receive a "Top developer" badge which indicates high quality and innovativeness of our games on Android." – Jonas noted.
Jonas says that even though this "niche searching period" was the most challenging thing to do, later, when they started to develop Fun Kid Racing, some new problems arose: "It was a challenge to create a fun racing game that could be played by a 1-3 years old child. At that moment there was no game of that kind for the youngest, so we had to find a way to satisfy their needs. We also had to understand how their mind works and create the best gaming experience for them."
We had to combine monetization through advertisements and in-app purchases to make the game generate revenue.
According to Jonas, the first problem was solved with the help of his nephew – a 2 years old boy who was a "perfect test subject". He was given various racing games from Google Play store to play , but was not happy with any of them. In some games there was too much violence, in others – the controls were too complicated, ads too inappropriate or gameplay not interesting. Jonas highlights that these were the things the company was avoiding while developing their own racing game, so eventually they made something toddlers enjoyed playing.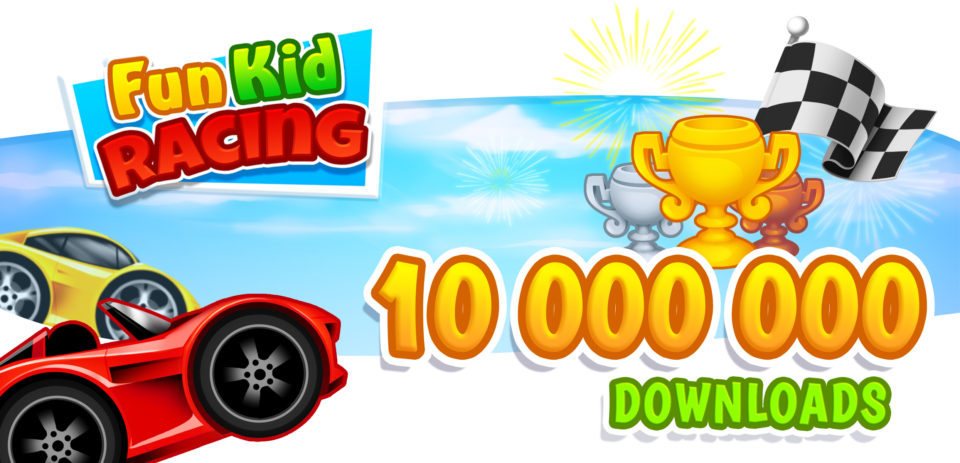 Jonas reveals that another big challenge for the company was game monetization. They believed that they shouldn't sell things like endless consumables for youngest toddlers, because it is against their ethical principles. "We had to combine monetization through advertisements and in-app purchases to make the game generate revenue. Obviously, while using advertisements every now and then, we are facing ad content problems, but we are constantly working with ad networks to find the best content for our audience and remove what can cause damage." – Jonas explained.
Jonas admits that the last challenge brought the hardest decision that they had to make – to show ads in their games:"We were against the ads since we started game development, especially when most of our audience was kids. But this was the only way to support the game and push it to current quality level. We still dream of finding a better monetization method and keep experimenting so that we can remove the ads completely."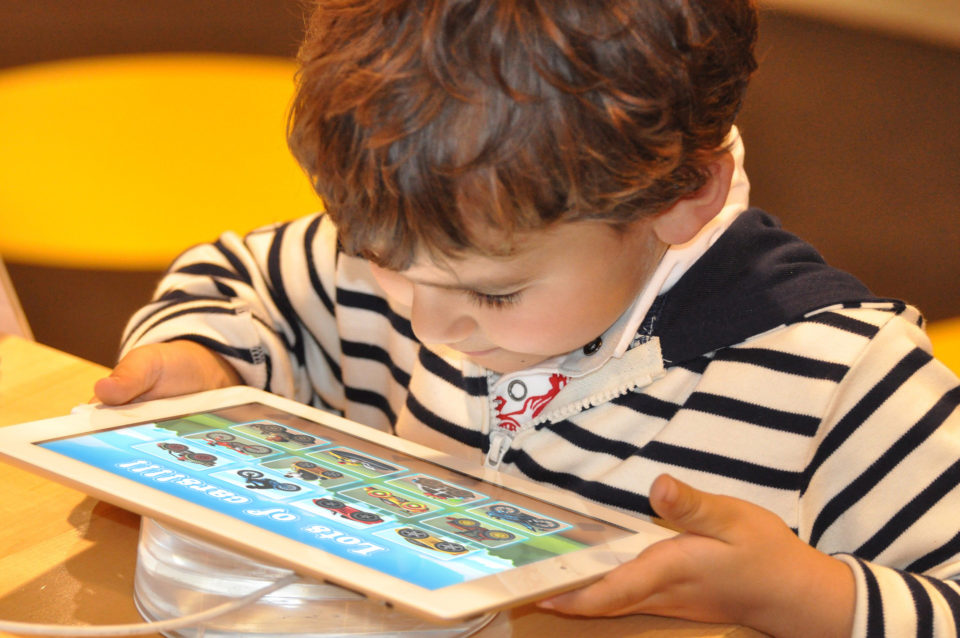 Profitable Mistakes
Jonas says that after the decision to shift their business to the mobile games market they started to create more versions based on the original Fun Kid Racing. The company encountered some really big problems they call "dark moments" – which eventually worked out even better than they expected. Tiny Lab Productions' CEO Jonas shares some examples: "When our servers crashed we lost 1 or 2 days of revenue, but then we implemented deeper analytics and reporting to detect things like that faster and found that ~20% of our revenue was always lost due to some issues. We fixed those issues right away and got 20% extra revenue every day since this "server crash" day. So the cost of this problem was covered in less than 10 days and then it became profitable. Another example is the late July of this year when Google Play store changed something in their algorithms – this decreased our organic downloads almost twice within a night. We were scared, as this affects the whole business, but the new algorithm "learned", and organic user flow got back up and even better in less than 2 weeks. So after experiencing such things – we try not to panic too much as I guess this problem solving and learning cycle is natural to this kind of business."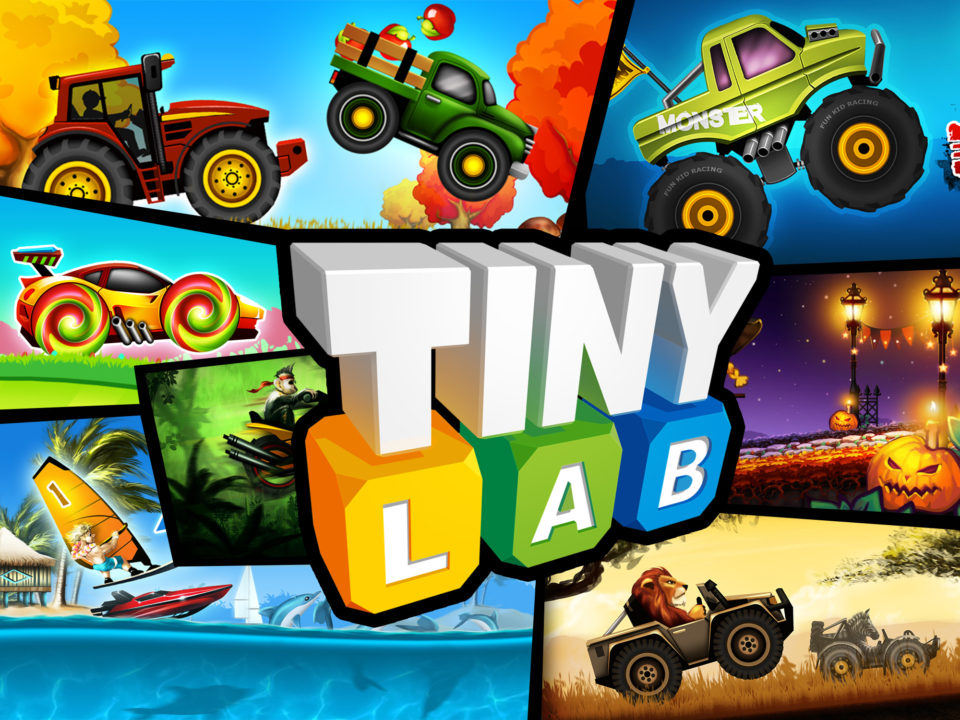 Rejoice In The Small Success
Today, when the company celebrates the 10 million Fun Kid Racing players worldwide, they are happy to remember the very first days full of fear and surprise regarding this successful kids racing game. "When we launched Fun Kid Racing, we were in a hard situation. We burned a lot of time and money on huge past projects that have not been very successful – so Fun Kid Racing success was like a fresh breath for the whole team. We were all watching the statistics every day and celebrating every round number of downloads. Sometimes we open the analytics and see that there are few thousand players playing Fun Kid Racing at the moment… When you realize there's such a huge army of kids playing your game right now, it gives you chills." – Jonas said.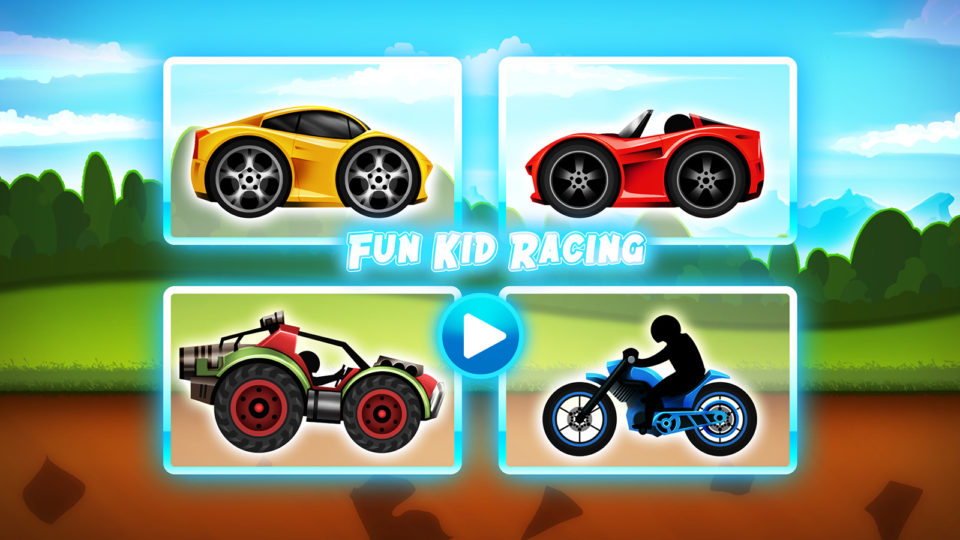 Tips For Other Developers
Jonas and Valdas, the creators of Fun Kid Racing game, share some tips based on their experience gained while creating the first Fun Kid Racing game:
Don't jump straight into the big project, do it step by step, by starting from the smaller ones.
Don't be afraid to fail, it is better to find out the truth fast – be it proof of concept or failure.
Carefully analyze your target market. If you have a chance, get your own test subject from your target group.
Be obsessed with games, only this can lead you to your ultimate goal.
Games should give your players an experience that can't happen in real life.
Believe that the most successful things can happen unexpectedly.
The Tiny Lab Productions team is currently looking for publishers and distribution partners. Feel free to email them to discuss the possibilities of working together. And connect with the devs through the social medium of your choice: Twitter, Facebook, YouTube, Instagram, Pinterest or Google+. 
Comments
Industry Contributions