Founded in 2016, Miracle Tea is an independent game developer made up of Bradley Smith, Tom Andrews, Enrico Ercole and Gav Amante. Based around Ipswich, they met at the University of Suffolk and Brains Eden game jam. The team aspire to make games that tap into deeper emotions to touch players in meaningful ways. Ruya was their first release. Bradley shares some insight.
Tranzfuser Days
Tom and I were both freelancing on the same project together. He showed me an old prototype he built from Uni. I had just competed in the Indie Speed Run and produced some artwork that I thought had some potential, so we pretty much combined two. Our goal was to re-imagine match style games with positive vibes and bring elements into the genre that you might not normally see.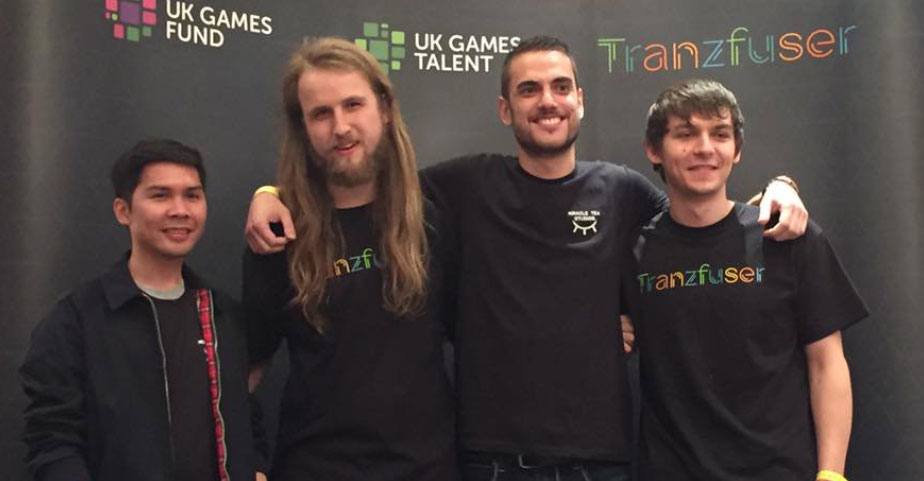 We submitted the original prototype to the Tranzfuser programme back in 2016 – it's a national funding scheme for graduates in the UK. We were fortunate enough to be one of the teams selected with a successful pitch for funding. This floated a chunk of our development. The team that rxun it have been lovely to us and amazing to work with.
Heartfelt Influences
Our inspirations will vary based on our discipline. Speakers like Ram Dass, Terence McKenna and Alan Watts play a significant role for me personally, as well as music. The age we were when we started making Ruya perhaps reflects an existential period in our lives which I think everyone goes through at some point. We studied the mechanics of games like Tetris and Two Dots but with the meaning of games like Passage and The Binding of Isaac. The illustrator Philippa Rice was quite a big influence too. She's rad!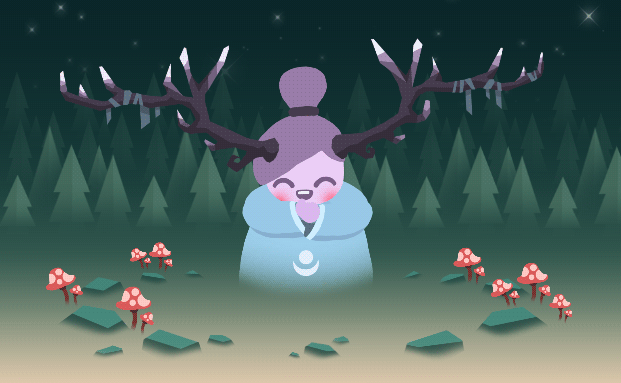 Letting Go
We add, cut and re-design features constantly, doing so brings us closer to that thing we're searching for. It's vital. We constantly ask ourselves if features are essential to the essence of what we're trying to say. What players get on release day is just the product of hundreds of ideas thrown away, no one ever sees those. If the game resonates deeply with its audience on first glance then we know we've done our job. Our Tumblr page is a visual timeline of development screenshots from the very beginning of development to this day.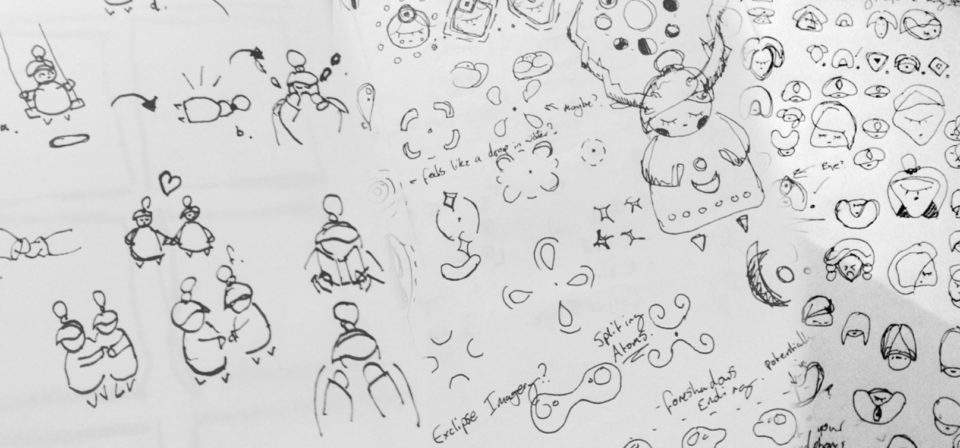 All of us have come out of this project as different people. Developers can learn a lot about themselves through pursuing deeply personal work. If you're paying attention you'll discover Ruya is much more than your typical match game. It explores themes of parenthood, single mothers, ego loss and sleep.
Integrity
The toughest and most stressful decisions we made was probably turning down money from publishers while being broke. The offers we got just didn't feel right and would often involve a loss of creative control or a skew in the design that was unethical. Many hours were spent meditating and discussing this which all adds up as time away from development. Though in hindsight, this was a valuable process for us to overcome. We're new to the industry so we're treading lightly about who we do business with.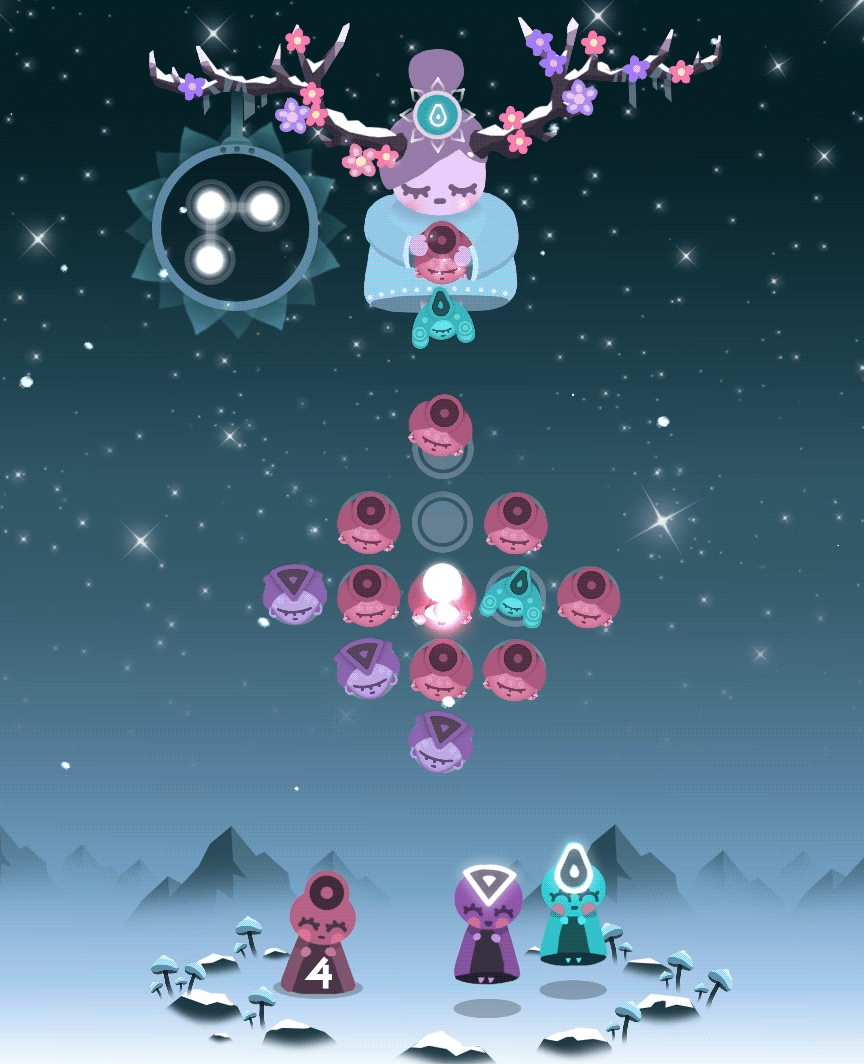 We've learnt a lot about how to communicate better with one another. There seems to be an unspoken mutual understanding within the team. We often know what we have to do, so we tend to just get on with it.
Indie Scene Love
We self-published so we had to rely on word of mouth within the indie scene for the most part. There's too many to list, but these guys in particular have been wonderful to us, Jupiter Hadley, Asobi.tech, John Evelyn, B3 and Snappzilla. Ruya would be half the game it is without the support from many of our friends, old tutors, Tranzfuser and the Eastern Enterprise Hub. So thanks!

Passion Over Everything
This is my advice: Perhaps this is cliché or pretentious but make something that you'll be proud to look back on and be remembered for. Make your game for someone you love. Our time is finite, so you might as well give it your all. Push boundaries, break conventions, be real. Design from the heart and say something that no one else has the courage to say.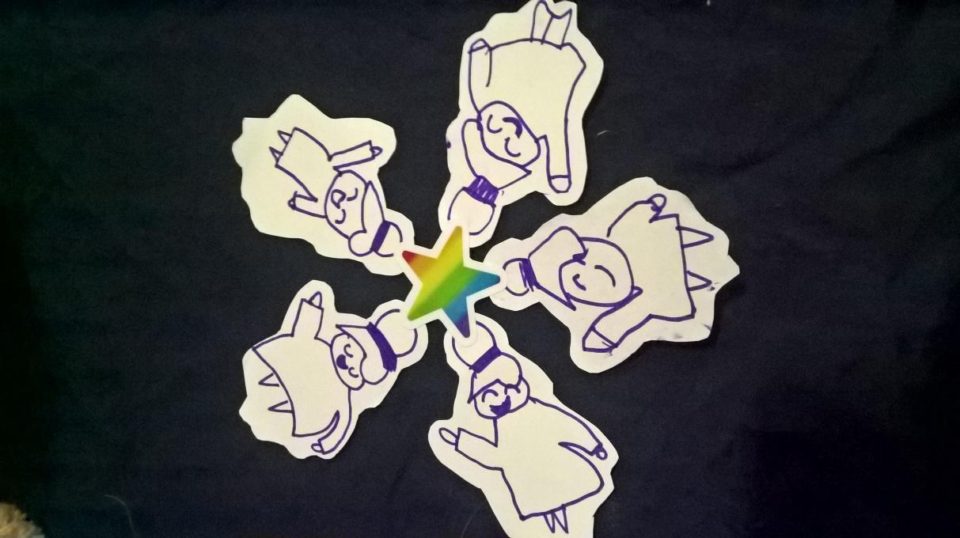 We shipped, so I think we see Ruya as a success purely for that reason. Some of our user reviews on the App Store have been the kindest we've ever had on a game. People seem to like that its premium. We're thrilled that Ruya has seemed to have resonated with the LGBT community too. It's for sure far exceeding any expectation we had.

For me personally, what's weird about Ruya post-release is that people seem to perceive us to be successful and so people come and talk to us. People seem to care more. Which is a strange feeling because the more successful people perceive me to be the emptier it feels.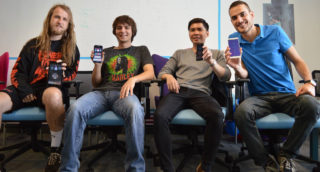 Not a whole lot has changed within the team. We still work day jobs. We're continuing to self-fund our games on the side and slowly tinker away at our own pace. I'm slowly learning to have a healthy balance of work and personal life. I'm sure the guys feel the same too.
"We're porting Ruya to other platforms, it's coming to Android March 11th – which is Mother's Day here in the UK. We're also working on a new IP and prepping pitches for publishers too. Look out for us in the future, we're not stopping anytime soon!"

Comments
Industry Contributions