Pressed Escape: The Making of Path Out
In 2015 a young Syrian artist who had just arrived in Austria bumped by accident into a game designer that had somehow specialized in political games. He joined the designer and his team first as an apprentice, but soon after they decided to embark on an adventure: to make an autobiographical adventure game about escaping from the Syrian Civil War.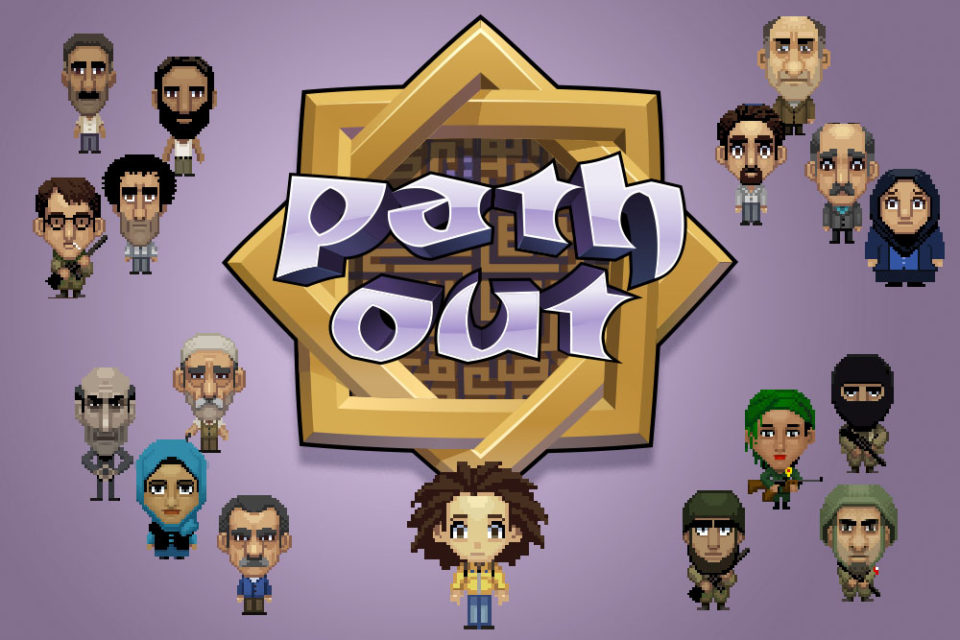 The project in a nutshell:
Path Out is an autobiographical narrative adventure, that allows the players to follow the journey of Abdullah Karam, a young Syrian artist that escaped the civil war in 2014. In the game, Abdullah is giving insight to his real-life adventure via video comments that appear throughout the game. While looking like an adorable retro RPG the game attempts to draw the players into the harrowing experiences that Abdullah had to endure during his journey. It also wants to function as an empathic connection between the player and the all too real protagonist. The first chapter of the journey was made available for free on Steam, itch.io and Gamejolt in November 2017.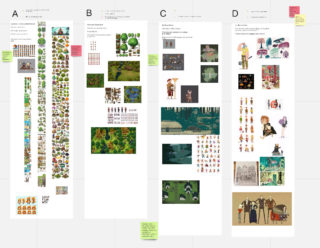 As already mentioned, this all started out with a chance encounter between Abdullah and the developers of Causa Creations shortly after his arrival in Austria during the peak of the refugee crisis in 2015. Not being allowed to work and being stuck while his refugee status was checked, he became an apprentice, was provided with hardware and taught lessons in art, design and animation. Causa Creations' Georg Hobmeier had already worked on numerous projects connected to migration (Frontiers, From Darkness) and therefore suggested to make a game about Abdullah's experiences. Abdullah enthusiastically welcomed this and, after acquiring some funds, they started working on the project in late 2016.
With a very limited budget of approximately 20.000 GBP Causa Creations and Abdullah set out to design the first chapter of Abdullah's journey to Austria, his escape from Syria to Turkey. They chose to work with a retro JRPG style aesthetic and classic adventure elements. The game was deliberately designed in a graphical language which stood in sharp contrast to the portrayed subject and the dramatic events of the game. Despite politicizing a genre that is mostly known for fantasy and horror themes, the game didn't want to appear moralistic or educational, but create a radically different way to tell the story of a young Syrian refugee from his very own perspective.
Another tool for this strategy was the ongoing presence of Abdullah as a YouTuber style video commentator in the game itself, scolding the player for getting "himself" killed or making snide remark on oriental design elements that might be too stereotypical. His relationship with the player character was kept ambiguous on purpose. While the journey was clearly based on Abdullah's personal path, the player character would also experience stories of friends and relatives.
Path Out was conceived as an accessible adventure experience that even ten-year-olds could play. It doesn't contain graphical violence and tries to avoid the aesthetics normally used in the media when portraying the perils of migration. In an almost seductive manner it attempts to draw players into a pleasing adventure experience. All too soon they realize, that while this might very much look like a game, it is also the life of a real person, the life of Abdullah, that talks to them via videos. Abdullah's life before the war was that of an average kid that loves video games and so he becomes a mirror to the players who experience the hardship that a fellow gamer had to endure.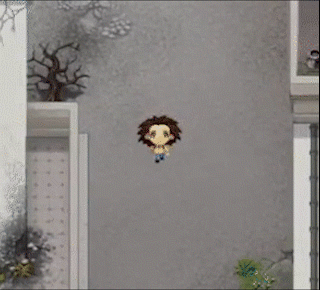 Working with such an incredible tight budget wasn't a smooth run. The game's main artist Brian Main was hopping back and forth between Path Out and his work on the Austrian mobile gem Old Man's Journey with Broken Rules. Abdullah himself was contributing as much as possible for some of the art and the writing process, but had started an IT apprentice position in the fall, so his time was limited too. Coding wasn't a big challenge and bravely executed by Tilmann Hars, while Path Out much praised music and sound design was made by the wizards of Wobblersound. The main design and management load remained with Georg Hobmeier, who had to carefully balance his work on the project while going through various stages of an influenza infection and follow up ailments. Despite these less than ideal conditions, especially in the first two months of 2017, the development picked up significant speed in the spring.
The project was invited to a symposium in Hamburg's cultural center Kampnagel, which then led to yet another invitation to one of Europe's largest music festival Sziget in Hungary, respectively its "Tent without Borders" exhibition.
A first demo of the game was released for public testing via itch.io in late June 2017. It gained some interest at the ReVersed Festival where it won the Best Game award, which came with the amazing opportunity to compete at Indie Prize London at Casual Connect Europe 2018 and caused Rami Ismail to tweet: "… one of the most honest & clever games I've ever played, by & about a Syrian refugee."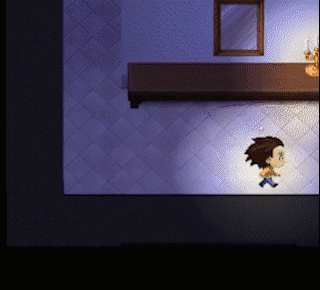 At this point, it became clear that it would be silly to just stop at the demo. The team decided that the project would continue after some months of letting the demo run its course in public and receive some feedback and bug reports. Thomas Reisenegger from Future Best Friends was hired for PR support as a launch date for Steam was set for late October 2017.
Then a few curious things happened: Edwin Evans-Thirlwell wrote an article about Path Out for Eurogamer, which triggered an article in Mashable, which triggered a whole cluster of articles in the German speaking regions. Alas, the game had gone viral and that mostly in mainstream media. Soon after, the game was finally presented at the Sziget festival's "Tent Without Borders". On the ground, it was all very relaxed, Sziget's party people talking a break from dust and dancing with a round of Path Out, but online the game was talked about in a substantial amount of Hungarian media outlets followed by rather ferocious forum discussions. Abdullah just commented on that with a non-chalant "Comments. Just don't read them!".
Things calmed down with the arrival of colder weather, but there was still a trickle of interest, some of them high profile outlets like the German Spiegel. The team became busy again with hectic polishing, weaving the feedback of players into the raw mess of the demo. Money was long gone, so it was a bit challenging to find motivation for the ordeal that polishing could be sometimes.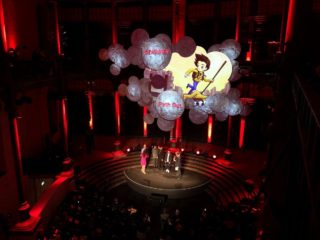 Path Out's first chapter was finally released in November 2 on Steam, but also on the smaller platforms itch.io and Gamejolt, who both featured the game.The Steam launch was incredibly rocky in the beginning, since the download button was missing. Yes. Let me repeat: The download button was missing, a server bug that had occurred before to other developers. Fortunately, one can rely on Steam's standard procedure to resolve this situation within 2 days: a friend was contacted, who just met a guy from Valve in Paris, who then called the office in Seattle, where the problem was eventually resolved. Some start exposure might have been lost there, but good articles and user feedback came in. Everybody was quite happy with the game it seemed. In a surprising turn of events, Path Out was also awarded with both Best Game and Audience Award at the Austrian Futurezone awards. In the overall excitement a certain member of the team broke the two heavy glass awards, but Causa's gifted new intern Angie Hanko repaired them very well. Meanwhile on Steam overwhelmingly positive user reviews started to come in, 95% on Steam to the present day (Feb 28, 2018). To finish things off Path Out scored yet another award by the Viennese Wirtschaftsagentur to support further development.
Now it is late February and winter is slowly releasing its icy grip. With the falling snow download numbers had dropped and we hibernated while working other projects, mostly trying to better our strained financial situation after bootstrapping the last third of the journey. Making Path Out was a mad trip, where our small artistic undertaking spiraled out of control, but in a good way. This resulted in an incredible amount of work, most of it done for free, but the game might have achieved its main goal: letting gamers around the world know that there are fellow gamers out there that suffer from war and violence. We are picking up the wproject now with the arrival of spring, will head towards numerous conventions, try to score some more awards, look at various porting options and, most important of all, work on getting ready for Path Out Part Two: eager players should be able to join Abdullah again on the next leg of his journey towards Europe in the not so distant future. Habibi!
Comments
Industry Contributions