FlippFly: An Indie Studio by Two Brothers with a Passion for Game Development
Created by two brothers, Forest and Aaron San Filippo, FlippFly is an indie games company that was founded in 2010 when they quit their jobs to pursue their love of videogames. Wanting their studio to stand out, they crafted four main goals for FlippFly; these being to produce games that are always conceptually new to the brothers, fun, honest, and family friendly. Since the studio's inception, the San Filippo Brothers made Monkey Drum, a music-production game that allows animal avatars to play the tunes you make, and Race the Sun, a racing game in which you pilot a solar-powered glider through an obstacle-filled landscape that has infinite variation and its own world creator. GameSauce recently had the opportunity to interview Forest and Aaron San Filippo about their backgrounds, Flippfly's origin, their games, and surviving in the indie market.
Before FlippFly
Prior to founding FlippFly, Aaron and Forest were on career paths that not only differed from their current studio, but also from one another. For instance, while Aaron was working on AAA games such as Singularity and Call of Duty: Modern Warfare 3, Forest was running a sign shop that he owned. Both brothers found success in these fields, but also found that that something was missing. As Forest told GameSauce, "Owning a small business was a huge education in customer service, time management, and finances. That experience has really served us well as we navigate the business end of game development. The experience also showed me how stifling it can be to always take orders from customers and try to realize their creative vision instead of my own."
Similarly, Aaron realized that though he enjoyed being around his colleagues, he wanted more from his work; stating, "My goal in game development was to be able to stretch my creative muscles, to make new and interesting games, and to have a sense of ownership in the work that I created." Sadly, Aaron found that "AAA studio work in general is getting to the point where you're mostly just a cog in a machine."
The brothers' desire to pursue endeavors that allowed them to explore their creativity pushed them to start their own gaming studio. It was a decision compounded by Aaron's belief that "it's never been a better time to become an indie developer" and by Forest's attraction to the creative freedom that would come from starting a studio. As Forest recollected, "the opportunity to start our own studio and have the freedom to create as I pleased was an attractive idea and it has proven to be incredibly liberating."
Like most indie game developers, Forest and Aaron wanted to indulge their creative impulses. However, the brothers also wanted their studio to have a unique philosophy towards game development. One of the founding principles that resonated most with Forest is the company's aim to always create games that they've never seen before. "There are tons of great games out there and we can't risk creating something that isn't (at-least in some ways) new," says Forest. "We realize that we stand on the shoulders of other game designers and that our work will always be inspired by other games, but we have to be innovative." As such, the goal of innovating new types of games is more than just the core of the studio's identity, it is also, as Forest stated, their "best chance of success."
Making Music with Monkey Drum and Learning Their Business
FlippFly's first game would truly stem from the brothers' goals to create something they have never seen before and that was family friendly; especially Aaron. After years of working on action games, Aaron wanted to work in a completely different genre. Given that both Aaron and Forest are amateur musicians and wanted to share their love of music with their children, the brothers began to think of a new type of music game for young kids. This brain-storming would evolve into Monkey Drum.
Looking back at the creation of this app, Forest explained that "the idea of making an app that could let a very young child experience the joy of making music was really intriguing. It seems likely that many of our games will have tools built-in to let players be creative. Encouraging the artistic nature is something that is close to our hearts." As an app, Monkey Drum allows players to accessorize their characters, as well as feed, spin, and bop them. More importantly, the player can give characters access to realistic instruments and can be made to play real music.
The process of making Monkey Drum allowed the brothers to indulge in their love of music and their goals to share it with their children. However, making Monkey Drum forced Aaron and Forest to grapple with the day to day grind of developing their game. One challenge that they encountered was time management, according to Forest. "We are both pretty good at working hard and getting things done, but game development is an excruciatingly slow process," says Forest. "[We] learned a lot about how long things will actually take with a two-man team. To be completely honest, we are still learning that lesson."
Released on May 25, 2012, Monkey Drum was more than just another app. For Aaron and Forest, it was proof that they could produce a consumer product. As Aaron expressed, completing this game "showed us that 'yes, we can make a complete product.'" Its completion and consumer feedback gave them the confidence needed to go forward.
Race the Sun and Turning to Kickstarter
The next game that FlippFly developed merged the genres of intensive racing games and open sandbox worlds with infinite variability. According to Forest, this game began when Aaron showed him an image he created with Sketchup (a 3D art program that was at the time owned by Google, but now owned by Trimble Navigation) while asking "Wouldn't it be awesome to race through this world at super high speeds?" It was a question that would be answered by creating Race the Sun.
This idea excited their imaginations and they immediately created a prototype to begin experimenting with. Much of the game's development was less FlippFly following a clear direction and more about adding mechanics they thought would work and taking out what they felt didn't add to the game. "The end result feels pretty intentional, but it was really a long process of trial and error," says Forest. "We've found that letting the game 'tell us' how it should be designed is a great way to work."
Designing this game brought about several new challenges. According to Aaron, one of the hardest parts of Race the Sun's development was probably the server back-end. As he explained, "it wasn't an area we had a ton of expertise in, and we didn't have the benefit of a social layer like Steam's when we built it. So we had to put together a system for player logins, leader boards, user world hosting (and downloading), etc." Another challenge the brothers encountered when they were creating Race the Sun was just how demanding a Kickstarter campaign could be.
"Our approach to marketing evolved as the Kickstarter progressed," says Forest. The goal of the Kickstarter project was to raise at least twenty-thousand dollars. But at the launch of the campaign, all they had was what Forest describes as "a solid alpha of the game." Though this demo was well designed, it didn't show potential donors what FlippFly wanted Race the Sun to be. "[What] Kickstarter taught us is that we really needed to show our full vision to potential players," says Forest. "We could talk all we wanted, but putting those ideas into video and concept art were game-changers. Very few ideas are compelling enough to sell themselves without something visual to back them up."
Luckily, Aaron and Forest were able to quickly adapt to the demands of Kickstarter's community because their project was a success.  Earning over twenty-one thousand dollars, FlippFly would be able to complete Race the Sun and release it December 9, 2013 on Steam for PC and Mac systems.
Indie Developer Lessons Learned and Looking Forward
Though FlippFly has only been around for a few years, Forest and Aaron have learned valuable lessons about succeeding in the indie-game market. In addition to gaining a better sense of how quickly a game could be developed by two people and how to properly use Kickstarter to raise funds, they also realized the importance of critical feedback. As Forest says, "It is possible that there are people who are geniuses and will make a masterpiece on their first attempt – but that is highly unlikely!"
Properly handling feedback is so important that, according to Forest, "one huge thing that we try to communicate to aspiring indies is the need to accept critical feedback." Forest further elaborated on this point by stating, "When you spend hundreds of hours on something, it is very easy to lose objectivity. Learning how to accept (and even seek out) criticism is essential if you plan on making and selling games."
Just as important as the experiences they have gained are the plans Aaron and Forest have for FlippFly's future.  For instance, their immediate focus will be updating Race the Sun, and following that, they will begin work on porting the game. As Forest explained, "we feel like we are only reaching a tiny portion of our audience and we want to remedy that."
Beyond further follow up work on Race the Sun, they will also continue to honor one of the core reasons why the founded FlippFly – to innovate. Given their desire to create games that they have never played before, it should come as no surprise that Forest describes FlippFly's future goals as what follows: "Longer term, we will be making prototypes and trying to discover something fun and new! We have tons of ideas to experiment with, and we hope a few of them are worth sharing with the world."
Comments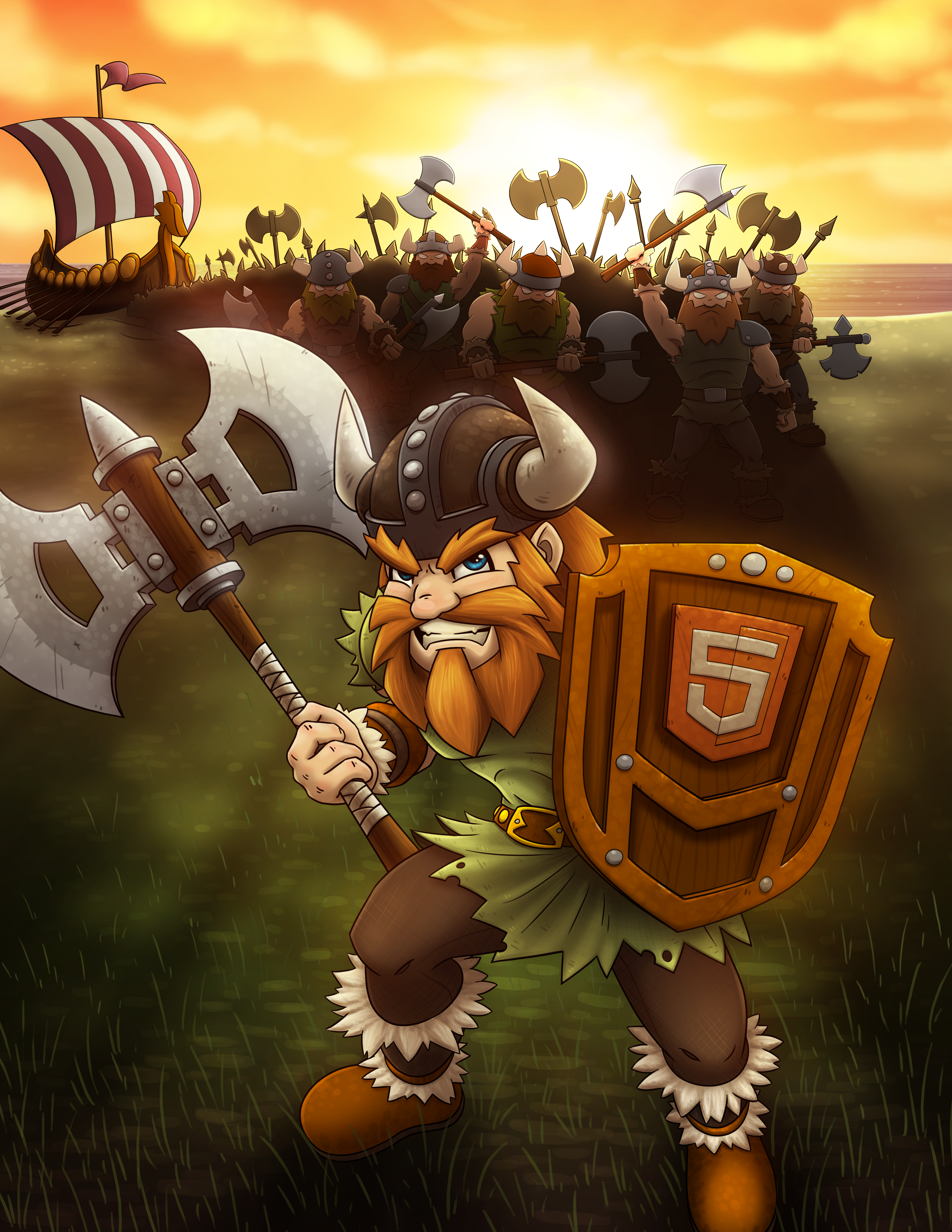 Nicholas Yanes