Paweł Jędrysiak: Joining the Indie Masquerade
Paweł Jędrysiak is the Co-founder/Game Designer at Digital Melody. The indie developer created Masky, which was honored with the IGJAM 2016 mobile game category award.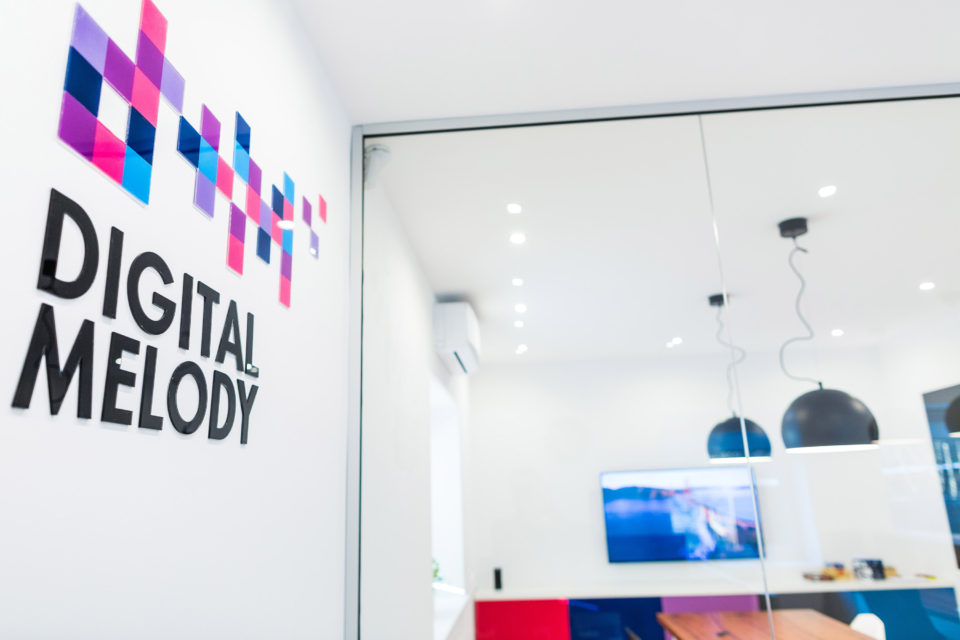 "Participation in game jams let's you test your skills under pressure of time. It's also a lot of fun," said Paweł. "Winning IGJAM 2016 in mobile game category was a truly great award! People appreciate our work while we had tons of fun – for what more could you ask for?"
"Game Jam is an extreme test of our skills as game developers," Paweł continued. "Working as a team can be compared to a factory. To keep it productive every one needs to focus on their job that's why we need to understand each other clearly. This kind of experience improves our everyday work. Especially process management and we improve our work as a team."
The Expanding Polish Development Scene
Digital Melody is supported by Indie Games Polska, a game developer organization in Poland. The organization works to help developers, particularly indies, with support as needed.
"The IGP is quite new, formally it existed since the end of 2015; you could find some of our earlier activities, but this still would be 2015. Comparing to other organizations around we have a lot of catching up to do," detailed Jakub. "First, what we did were national booths and pavilions at international events. In 2016, it was eight of them including Gamescom, PAX West and Tokyo Game Show. Another task is Indie Boost, an acceleration program that we just started. We are not ending with that; we are joining forces with some partners to offer additional training for young devs in Poland and we do our best to represent the industry to the politicians, to keep the possible legislation going in the right way together with Polish Games Association, representing the other end of the industry in Poland, the biggest companies. That is a lot of work for the small team we have, but we all already looking for more."
Jakub notes that the Polish gaming industry is facing issues of visibility and sales. Still, they note that the industry is in a great place, with better games and more ways to be supported than ever before, making the real issues is one of visibility.
"The market is crowded with developers, there are probably too many games and part of them will not sell," said Jakub. "So reaching gamers, reaching media with everyone's game is of first importance. But in Poland, or in more generally in Eastern Europe we have it even more difficult, especially attending the events. The exchange rates make Western prices difficult for the devs. And this is where initiatives like Indie Game Polska, and good events in Eastern Europe like Game Industry Conference come as aid for us."
Jakub noted that there is now an extensive indie development scene in Poland. Because of that, there's no one trend encapsulating all of them. "There are some trends that are global and are visible, this would be for example constantly growing interest in VR, now I am also expecting to see some interest in Switch; Nintendo was always in the area of interest for Polish indies," said Jakub. "There are some trends that are maybe less global – free-to-play never really became really popular for smaller indie teams here. There is this list of successful F2P companies, but these have usually at least two dozen of people. Smaller teams, as the biggest companies doing AAA, decided rather to stick old-school models: Steam, consoles or even premium on mobiles. We'd rather do free DLC than paid ones, but it's hard with F2P as popular as it is."
More than The Witcher
There's a mild stereotype that The Witcher developers CD Project Red embody the Polish game development community. Jakub admits that they are iconic, and certainly the county's most prominent AAA developers, but the country has seen a huge expansion in recent years to be more than just The Witcher.
"Polish game industry is one of the biggest in Europe. The exact census is being prepared and should be announced in 2017, but we know that there are more than 350 companies, studios and indie teams of differing sizes that are actively developing games. We estimate that there are more than 4000 people developing games in these teams and if you would like to calculate people doing services for gamedev like publishing, distribution, external development, Q&A, localization, etc… the number would at least double," listed Jakub. "We can also talk about game titles. There is also highly awarded This War of Mine by 11bit studios. Techland, after successful Dead Island, developed by IP Dying Light. 2016 has seen successful premieres like SUPERHOT or Shadow Warrior 2 by Flying Wild Hog. There are companies with dozens of millions of downloads on mobile like Huuuge Games, TBull, Ten Square Games, AT Games, Infinite Dreams, Digital Melody and many more."
"We can also judge Polish gamedev by having a look at games on Indie Prize," said Jakub. "Two winners in Tel Aviv (The Book of Demons and Wrath of Loki) and nearly two dozen games qualified to go to Berlin!"
Complimenting this rise in the Polish gaming industry is the Game Industry Conference. Taking place at the Poznan Game Arena, combining all parts of an expo, B2B and consumer event, it is attended by 3,000 game development professionals and 70,000 gamers.
"The scope of the conference is shifting more and more toward hardcore gamer talks every year. We are listening to our attendees but also to game devs in Poland and that they want technical talks, with practical takeaways based in true deep insights in projects speakers worked on. Thus, we are trying to provide them with talks for advanced audience on design, programming, art, but also those often ignored tracks like audio and narrative. We will run a special program to bring more speakers with such advanced talks this year and we have obviously also tracks for beginners, but this part is shrinking," said Jakub. "Finally we aim for the conference to be as inclusive as possible; the people are the conference. So there is no paywall preventing people to attend talks, you can do that with an expo ticket that is priced at six Euros. There are conference passes that offer more, but we are running programs and discounts for devs from neighboring countries that, due to low salary levels, would find attendance difficult."
Join the Masquerade
Masky has a creepy atmosphere to it, with guests being compelled to join a masquerade. It's based upon the game mechanic of balancing the game world using a smartphone, and it's something that took a lot of iteration.
"At the beginning we have focused on intuitive controls and interesting design," said Paweł. "One of the first graphic concepts was pretty dark but in this particular cartoon way. Somebody mentioned that the mood is taken out of Tim Burton movies. The atmosphere is a little bit gothic but characters are dancing. That was the receipt for our funny, creepy game."
"We created over 15 concepts of the game before we made our decision," Paweł continued. "At this point we knew what we wanted to achieve – a dark carnival with dancing masked characters. And one of the most important things in dancing is balance."
Complimenting the eerie atmosphere of the game is the changing worlds and lugubrious soundtrack. "We know that players like to be surprised. That's why we decided to literally turn things upside down. Every 10 points something changes in the surrounding of your masked heroes. Worlds were inspired by the books, movies and other media but the idea came from our graphic designer, Wąsaty Czeslaw," noted Paweł. "We knew that to complete our creepy theme we achieved with graphics, we needed music that would fit this style. Luckily we had our great music composer, Michał Stalewski, on board who has created music for every character in the game."
"Our shared interest is arts and technology." Paweł added that this includes, "design, illustration and pixelart. You can see a lot of these things at our office on walls and bookshelves. Our style is oversaturated combination of these things."
Specialists and Professionals
Paweł describes Digital Melody as a team of talented specialists. Having these various professionals under one roof helps make magic happen.
"Our studio is like our second home. We spent a lot of time together and from the start our goal was to become leaders of the mobile game industry. Good design, original gameplay and high quality are the things that makes us stand out," said Paweł. "We have a mission to engage players in our games on a world scale. We bring fun, unique gameplay and high quality."
"We have our own physical place where we meet and develop games," said Paweł. "Communication flow is faster. You don't need to rely on emails and other communicators. Our studio is located on the outskirts of Warsaw so everyone can get to work by bike."
The Singular Vision
Paweł notes that there are several members involved in their projects. While duties are distributed over multiple people, there is a singular team leader on each project.
"It is so important to have this one person with a vision of a game as whole, so everyone else can focus on their tasks. Each game has it's own leader who manages it. The man who listens to everyone, makes decisions and takes responsibility for the project," said Paweł. "Our studio has plenty of space to embrace creative energy of our team. We respect each other and understand that everyone has his own way for coming up with ideas. We always create several versions of game design and choose the one that is most unique."
Paweł notes that inspiration comes from a lot of places whether it's just watching a movie, playing Legos or just hanging out. The team writes them down and puts them into the development process, which is straight-forward but repetitive.
"We create game prototypes and test them. After each test we have a company meeting where we share our thoughts about this version of the game. During this meeting, the project manager of the game makes a list of errors to fix and features to add in the following build. From that point, the process starts all over again," detailed Paweł. "Games are being developed in Unity environment, using Adobe software for graphics, Spine for animation and a lot of mineral water "
Work Enthusiasm Like Iron
Testing something, perhaps especially for a unique concept like Masky, can be key in making a good concept into a great game. To this point, Digital Melody, tests their games at ever stage of development.
"You should fix errors as soon as possible. On later stages, the game becomes more complex and harder to fix," said Paweł. "The funniest reaction during testing would be my reaction when I was testing Timberman for the first time. After my first interaction with the game I was asking myself, 'Wow! This game is brilliant! Who made it? Wait! This is our game!'."
Despite the troubles of being a small development team, Paweł asserts that working with limitations makes Digital Melody's games better. "Working with a limited budget is the best mobilization we can get to finish the project on time. More resources doesn't translate to a better product but a bigger one. I love my work because I can materialize tons of ideas one after another. Enthusiasm for work is like iron – you need to strike it while it's hot. More time isn't necessarily an advantage."
Be Yourself, Work Smart
Digital Melody has mainly focused on the mobile market right now, mostly via iOS and Google Play. They' are free downloads and supported by ads in the game.
"There is a possibility of getting rid of the ads by supporting us with a small fee," said Paweł. "You can also check out our games on Steam, where you can compete with other people in multiplayer mode. They have fixed price for an online experience. But from time to time we are giving away free Steam codes for user acquisition."
"Our main target is mobile market (iOS, Google Play) but we are always eager to try something new," added Paweł. "Four of our games (Timberman, Surfingers, Fly O'Clock and Masky) are available on Steam and we have our very own arcade machines with TImberman and Fly O'clock. This year we will test our skills on PS4, Xbox One and 3DS."
Learning what works as far as pricing was a painful process. "Our first games didn't do pretty well and our morale was going down," admitted Paweł. "Instead of throwing in the towel we have focused on the bigger picture and worked even harder. The foundation for success is learning from our failures."
Still, Paweł had some succinct advice for indie developers to conclude the discussion. "Be yourself, work smart," said Paweł. "And never borrow money to develop your game."
Comments
David Radd
David Radd is a staff writer for GameSauce.biz. David loves playing video games about as much as he enjoys writing about them, martial arts and composing his own novels.