Storm In A Teacup Works to Put Italy on the Map
In a world full of competition and business, Storm In A Teacup subscribes to a very unique philosophy: There are no competitors or clients, only friends. This mindset has seen them through the last few years, since their founding in 2013, and guided their growth.
The studio was founded by Carlo Ivo Alimo Bianchi – who has worked for many major gaming companies across the world. However, despite his career success, he ultimately decided to come back to Italy to fund his own gaming company. Along with him, he brought many ideas he'd developed and seen during his time in other gaming jobs.
"Carlo likes to say it's not about competition – there is plenty of space in the market for everyone," says Eleonora Lucheroni, PR Manager for Storm In A Teacup. "It's about finding the best ideas and getting feedback from other developers."
He created a spacious workspace for employees – complete with a beautiful garden – based on his experiences working in the U.S. and Europe. In addition to the open office, he brought an open mindset to his company culture. Eleonora says that the company describes themselves as very welcoming – regardless of sex, religion, or beliefs.
In the Spotlight
Guided by this welcoming philosophy, Storm In A Teacup has completed three projects – and a fourth is on the way. Throughout the years, the studio has shifted in terms of people, but grown closer together with each project. "We're not a very big team," Eleonora says, "but we've really, really bonded. We really like what we do together and we have the same aims."
Their first project was N.E.R.O. Eleonora says this game is particularly special to the studio because it was the first time they tested themselves as a team. Though being their first game, it caught the attention of Microsoft, who invited them to a showcase at E3. For Storm In A Teacup, it was a true honor because they were the first Italian games company ever to be invited to such a showcase. Enki, their next game, was invited into the same showcase the following year.
This year, their newest game – VR game Lantern – was accepted into the Indie Prize Berlin showcase at Casual Connect Europe.
Lantern and Indie Prize
Lantern is Storm In A Teacup's first foray into VR. Eleonora notes that, while Lantern was not a long project, it took a lot of effort and programming to polish the game as much as possible. Carlo specifically chose VR because it seemed to be the right time to start experimenting with the medium. While the studio isn't sure if they will work again with VR in the future, they aren't ruling out the possibility either. Eleonora says that they are very satisfied with the results they got from Lantern though.
Storm In A Teacup entered Lantern into Indie Prize at the suggestion of Indie Prize Director Yuliya Moshkaryova – who saw the game at the studio's booth at Milan Games Week and thought it was interesting. The Indie Prize jury ended up selecting their game as one of 130 games to be in their Berlin showcase – out of more than 450 games that were submitted to the scholarship program.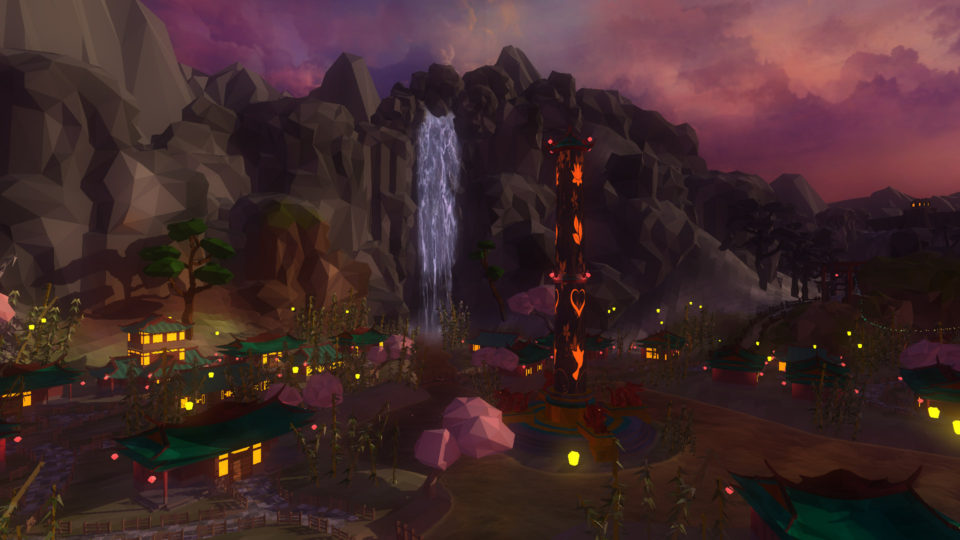 The studio specifically entered Lantern into the showcase because it was both their latest game and because of the game's message to spread love and joy. "It's a very positive message to bring to this conference," Eleonora says.
She called the opportunity and experience at Casual Connect Europe, where Indie Prize Berlin took place, a "very, very nice experience" – noting that she has had the chance to gather with a lot of other game developers and schedule meetings with people she's never had the chance to meet. "Networking and the chance to meet up with other developers, investors, publishers and marketers is very important for us."
Best Foot Forward
Whether at E3 or Casual Connect, the studio has taken their role in the spotlight very seriously – considering it very important to put their best foot forward and provide exposure for the budding Italian games industry. Eleonora says "we really would love to see the Italian games industry grow in Europe and the U.S.A. We're doing our best and pitching interesting stuff all over the world."
In addition to that, they're hoping to promote the idea that game-making in general is not just for fun, but is proper work. Eleonora says the company is striving to make people understand that what developers basically do is digital-era manufacturing.
However, Eleonora says, despite the recognition they've received for their work, in their eyes their greatest accomplishment is simply having the chance to follow their dreams. "It's very, very important when you finally have your product on the market and touch the box with your own hands and say 'Oh my God, I worked on this project – I fulfilled a dream!'"
Comments