Erin Robinson: From Neuroscience To Games
The explosion of indie gaming in the past decade has not only allowed for smaller companies to enter the gaming market, it has allowed for people from various background and unique games to have a place. One such person and game is Erin Robinson and her game, Gravity Ghost. To learn more about Gravity Ghost, Gamesauce has talked to Erin Robinson about her background and developing games.
---
From Researcher to Game Developer – Leaving the Academy for Games
After pursuing a degree in psychology as an undergraduate, Erin Robinson took a job as a research assistant in a neuroscience lab with the goal of becoming a psychology professor. As a research assistant Robinson realized that the academy was not for her. When reflecting on what she saw as a "cultural mismatch," Robinson shared that, "the research department I was a part of was very formal, and I was drawing cartoon rats on the whiteboards when there was downtime."
"I loved the body of knowledge that we were contributing to (and looking at real brain cells under the microscope was my favorite part)," Robinson explained, "but looking back I think I realized it wasn't the right career for me."
Robinson's lab work did provide an early environment for her to document ideas that she would have for her first game. As Robinson told Gamesauce, "some of the first sketches for Puzzle Bots were done on a paper towel because I happened to get an idea while I was in the lab."
Producing Puzzle Bots and Coding in the Classroom – The Benefits of Teaching
Prior to jotting images that would become the basis for Puzzle Bots, Robinson created a game called Nanobots in 2008. Dave Gilbert, founder and CCO of Wadjet Eye Games, happened to play Nanobots and offered to fund Robinson in exchange for creating a more fleshed-out version.
"There's really good lesson in showing people that you don't have to make a perfect game to make a good game."
Released for PCs in 2010, Puzzle Bots "is a bit of a twist on the old adventure game convention of giving the main character a bunch of verbs: look, talk to, push, etc.," Robinson continued, "I always felt like that was a bit confusing, so I thought 'what if I made each verb into its own character?' So that's where you get the characters in Puzzle Bots – Hero can pick things up, Ultrabot can push heavy objects, Kelvin has a flamethrower, etc."
Even though Robinson had moved away from studying neuroscience and was now professionally making games, she still found herself in the classroom – as a college instructor. By teaching courses on C#, Unity, and game development, Robinson has found out that "there's really good lesson in showing people that you don't have to make a perfect game to make a good game."
"Trying to finish making a whole game in three weeks means you really have to focus on what's fun about the game, and cut out everything non-essential," Robinson explained to Gamesauce, "It's a good lesson for indie teams in general, but especially for Gravity Ghost – we removed almost everything that wasn't somehow related to running and jumping."
Making Gravity Ghost and Fan Reactions
Compelled by a desire to create "a game where if felt like you were really jumping from planet to planet," as Robinson explained, she began working on Gravity Ghost. Void of the traditional gaming tropes of dying or failing, Gravity Ghost is a type of physics gameplay designed to soothe a player's senses.
Another unique feature of Gravity Ghost is its distinct art style. "I used to draw newspaper comics," Robinson shared, "so my style has always been cartoony." Though the game's narrative has a layer of tragedy, Gravity Ghost is played from the perspective a child – a perspective that is enhanced by a style that many users, according to Robinson, compare to "a colored pencil illustration form a children's book."
Augmenting Gravity Ghost's experience is the soundtrack created by Ben Prunty. As the musician behind the sounds of FTL: Faster Than Light, Star Crawlers, Color Sky, FranknJohn, Scale, and Dead Secret, Robinson largely gave Prunty free range when composing songs for the game. As Robinson recounted, "Pretty much whenever Ben sent me something I was like, 'Wow, this is amazing. But you can go weirder."
The overall design of Gravity Ghost allows for an experience in which players are able to interpret the game in a myriad of ways. "I didn't want to say," Robinson shared, "'here is the correct interpretation of the game.' I wanted people to bring their own experiences and form their own meaning." The reviews of Gravity Ghost that have stood out to Robinson have ranged from players expressing how the game helped them through the death of a loved one, the loss of innocence, our connection to one another, to even some simply taking a moment to spend more time with their dog. "Every interpretation is a look into someone else's view of the world," Robinson stated, "It's wonderful."
Funding and Marketing – The Business of Game Making
With the production of so many games from new and established studios often being developed with the aid of a crowdfunding, it is a rare to come across that is entirely self-financed. Yet, that is how Gravity Ghost was funded. "I funded the game entirely through my own savings," Robinson said, "by taking on occasional teaching and consulting gigs, and through preorders."
In addition to funding Gravity Ghost's budget, Robinson also spearheaded its marketing. It was an experience that taught her the value of "thinking, really, really hard about the messages you want to send with your game."
"For instance," Robinson explained, "our marketing materials emphasize that there's no killing, no dying, and no way to fail, which makes it a perfect game for someone in your life who doesn't play games." Robinson also highlighted that for every copy of the game, players would get an additional copy to give away. The most important element of marketing Gravity Ghost was highlighting that the game isn't "'just' a casual game, it's something else." A result of resisting a simple genre label is that many of the reviews and comments about the game struggled to clearly define Gravity Ghost. They would in turn encourage further discussions about the game's nature that would get more people interested in the game. As Robinson explained, "A lot of the reviews have talked about how hard it is to fit this game into a genre (and I was careful not to define one). Is it a physics game? Is it a puzzle game? What is the role of the story? All these questions are really good ones, and they get people talking."
Lessons Learned and Hopes for the Industry
Reflecting on her years developing games Robinson shared that while "the development tools have gotten a lot easier, there's nothing easy about making a game" – advice all game developers should take to heart.
Thinking about the industry in general, Robinson explained that she'd "like to see indie games reach a wider audience. So many people just don't play video games at all, but video games are a dominant cultural and storytelling force. I'm constantly searching for ways to bridge that divide."
Comments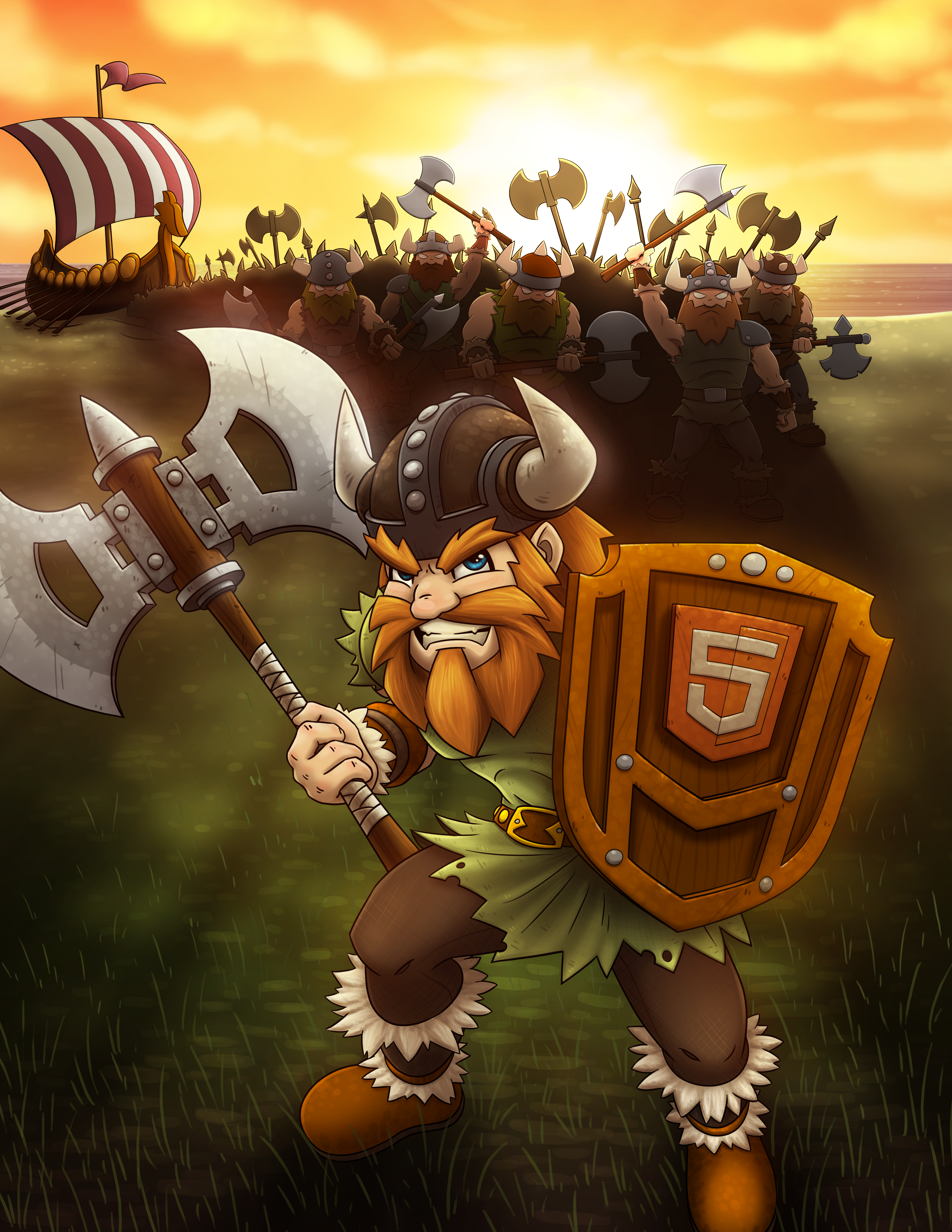 Nicholas Yanes