Want to Make Your Game Stand Out in the App Store?
Want to Make Your Game Stand Out in the App Store? Try Utilizing These New Technologies and Tools
By Bob Heubel
As app stores become inundated with new games every day, developers need to find innovative and creative ways to create a unique gaming experience and make their mobile game standout. Audio creation and editing tools have always been an integral part of the game design process but aside from sound, what other technologies and tools should developers take into consideration?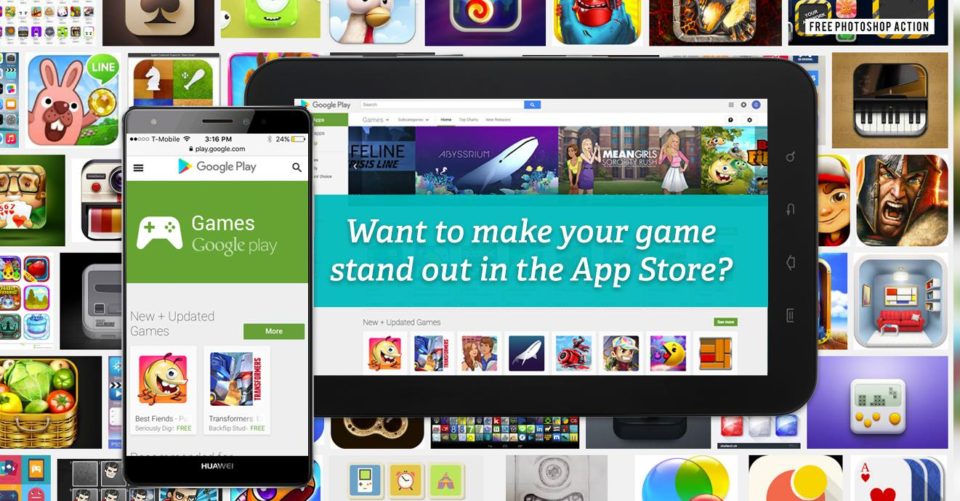 Audio Effects in Games Today
Regardless of the game platform, every gamer expects audio elements in their gameplay. Whether you hear a weapon blast in a first person shooter, a coin being gobbled up in an arcade adventure game, a tumbler locking into place in social casino game or even just background music, you expect to hear something.
A game isn't considered complete until the audio work is done. So, it's no surprise there's a number of audio editing tools available such as Fmod, Wwise, ProTools, ADX2 and Audacity, to help game developers create quality audio experiences for their games. But what if players turn your audio off?
Another Layer of Engagement – Touch
There is one company, CRI Middleware, that's changing the way developers create and edit their games and allows developers to compensate for users that may switch off their game audio. The company's cross-platform, CRIWARE, has been used by Japanese game developers for nearly 15 years for more than 3,300 games including those from many AAA development houses like Sega and large publishing houses like DeNA and Gree (as well as many indies).
For years, CRI Middleware has been providing audio tools to developers and now they just became the first audio middleware company to integrate a library of tactile gaming effects into their toolset, making it easier than ever before for mobile Android game developers to add a new layer of engagement to their game.
CRI's Touch Toolkit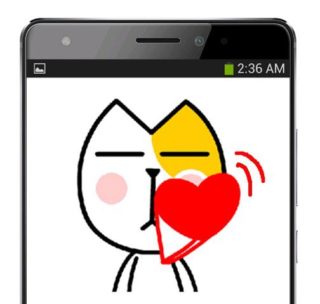 CRI Middleware's new vibration capability for Android games, called CRI HAPTIX enables developers to add tactile effects into their projects without the fuss and learning curve of having to create their own vibration patterns. CRI Middleware has integrated a pre-made library of vibration patterns, from UI button clicks to weapon, explosion, and engine and texture effect patterns. They even have a pre-made pattern to simulate a heartbeat.
This new haptic library was developed in collaboration with Immersion Corporation, a developer and licensor of haptic technology. Immersion has been working with mobile developers for the past few years to bring these same tactile effects to well-known mobile titles like Rovio's Angry Birds Friends, Rockstar Games' Grand Theft Auto series, Ubisoft's Trials Frontier and Sega's Sonic series.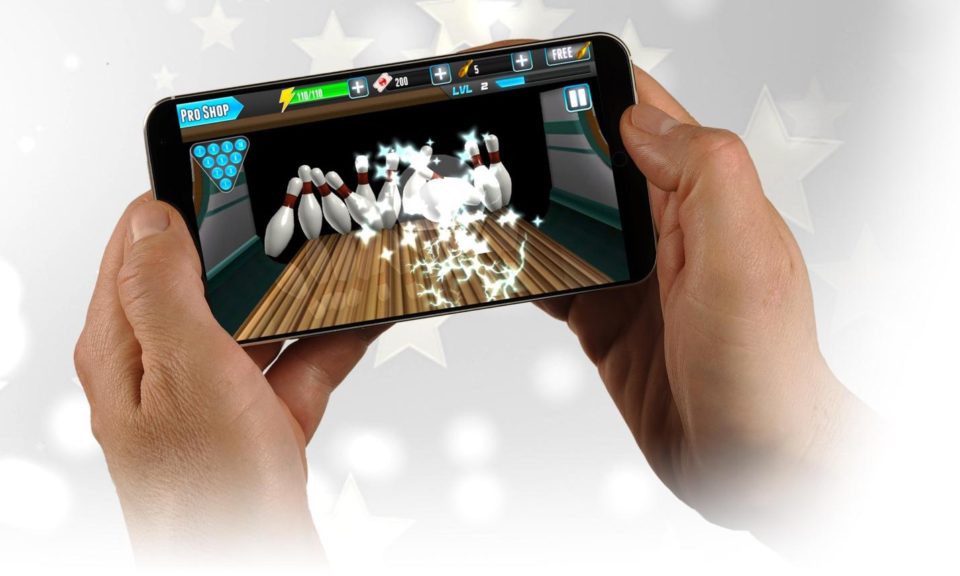 How Touch Can Help Your App Stand Out
Amidst the challenges of shrinking retention and monetization within the growing mobile gaming market, new technologies and tools have emerged which can greatly impact engagement by bringing larger screen, console experiences to smaller screen mobile devices. Touch technology is one new tool that game publishers can take advantage of to help reengage players and create a game that will stand out against its competitors in the Google Play Store.
According to research by Immersion, the addition of haptic effects in mobile solitaire game "Solitaire Slots", resulted in increased game play and willingness to spend more money with haptic effects. Additionally, Slingo Shuffle – a mobile slot game – saw a 1.5 percent improvement in player retention and 8.9 percent improvement in game monetization with the implementation of haptics in its mobile game.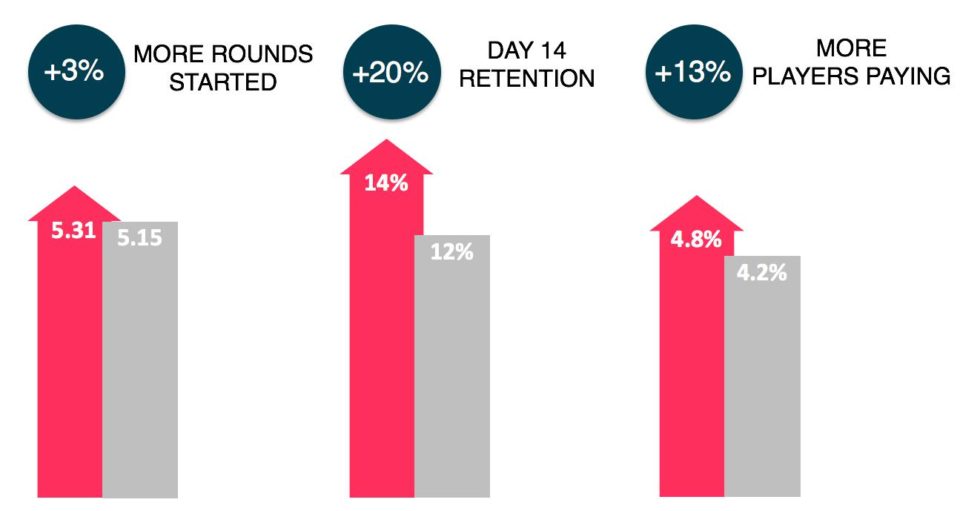 Three Tips to Make Your Mobile Game Stand Out
Alongside quality audio effects, developers can use a number of new tools to increase player engagement, retention, monetization and downloads. Check out my three tips for mobile game development below:
1. Run A/B Tests on Your App Store Listing: Simple things like beta-testing a number of different icons for your game can help you increase your game's download rate. For example, Concrete Software did this for their NHL Target Smash and found a 69.3 percent increase over the icon they were previously using. Keith Pichelman, CEO at Concrete Software said, "We were so amazed at the results from testing that we had to run them again just to make sure."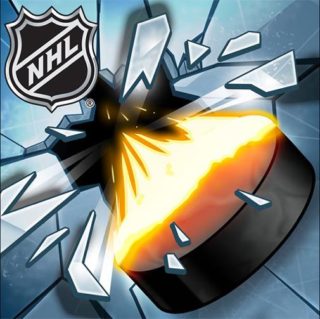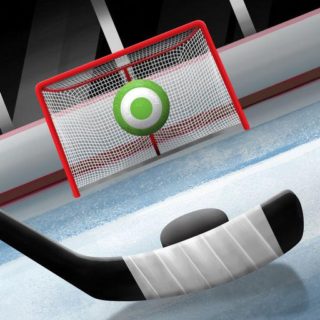 And Concrete Software is not alone. Kongregate had even better results in their testing for their "Global Assault" game showing a 93 percent increase in downloads. See the full story of that experiment and links to the Android Store Listing Experiments resource pages here.
2. Utilize New Technologies, like Touch: Adding haptics to your game is a great way to increase retention, engagement, monetization and overall player enjoyment. In A/B studies comparing two groups of users playing the same game, Slingo Shuffle, where one group played with haptics switched on and the other with haptics switched off, there were considerable benefits to the games key performance indicators.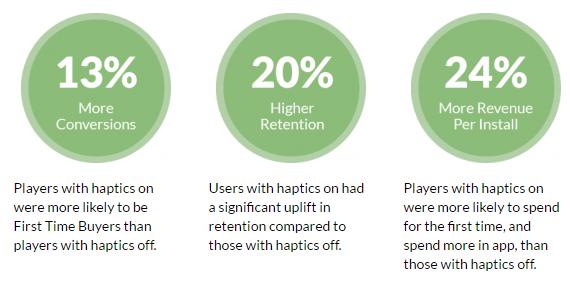 CRI HAPTIX makes the integration of the feature so simple that you can literally add it to your existing game project in just a couple hours. You can learn more about CRIWARE HAPTIX and Immersion's TouchSense Technology here.
3. Join the Mobile VR's Gold Rush: While there are arguably hundreds of thousands of games submitted to the Apple and Google app stores annually there are fewer mobile VR titles. For those willing to invest time figuring out to how to hit that 60 FPS VR frame rate and not make their audience motion sick, there's an opportunity to become a big fish in a small pond instead of the other way around, and be guaranteed exposure for your game. You'll be able to command a premium fee and get ahead of the mobile VR technical curve while being poised to react to new VR business opportunities.
Comments
Industry Contributions