If something's bothering people's mind, it's just a matter of time till there's a game about it. Fake news have been trending for a while, and resulted, among other things, in HEADLINER: a short adventure game about media bias and how it affects the society, families and careers. The Seattle-based developer Unbound Creations has worked with teams up to 6 people on their previous titles, but HEADLINER has mostly been just Jakub Kasztalski.
---

"I had some brainstorming help from one of my friends in the early stages, and also hired an editor for the texts. In the last two months I also worked with Hashbang Games on marketing", the developer comments. Friends have also been involved in the initial conception about a year ago: "The idea was actually given to me by a friend and over some beers we fleshed it out a bit more", Jakub recall. :The direction of the game was a bit different initially, focusing on racing the clock to approve the articles in time and then getting home before a curfew started while avoiding paroling guards".
However, as prototyping went on and Jakub observed what was happening around the world, the design shifted towards the narrative and media bias. "Here's an article I wrote that goes into more details of how I mined Facebook and Google data to stay relevant to today's issues", he shares.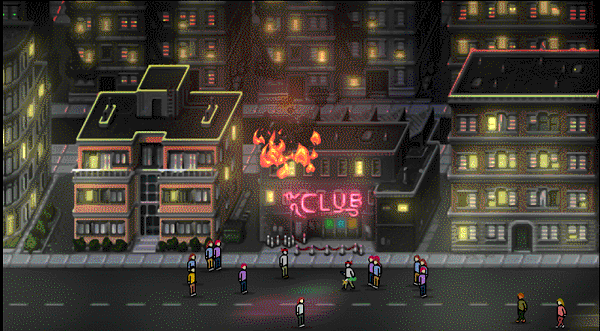 Try Before You Decide
"I started with free/public domain 3rd party assets and simple scenes built in Blender to nail down the look/feel/setting", the developer recalls. "I went through 2-3 iterations before arriving at the final look. Overall, that wasted a lot of time, but not being an artist myself, it helped me figure out what "felt right" and what I wanted to really communicate. I'm very "try before you decide" when it comes to visuals".
"I settled on Vector Art as I realized it's the one style I could actually do myself. I researched a lot of references, the biggest being the awesome Lyft commercial."
The street scene remained a 3rd party pixel artwork, but Jakub had upscaled it and did a lot of post-processing. He also used the baseline sprites to create new variations, such as police or rioters.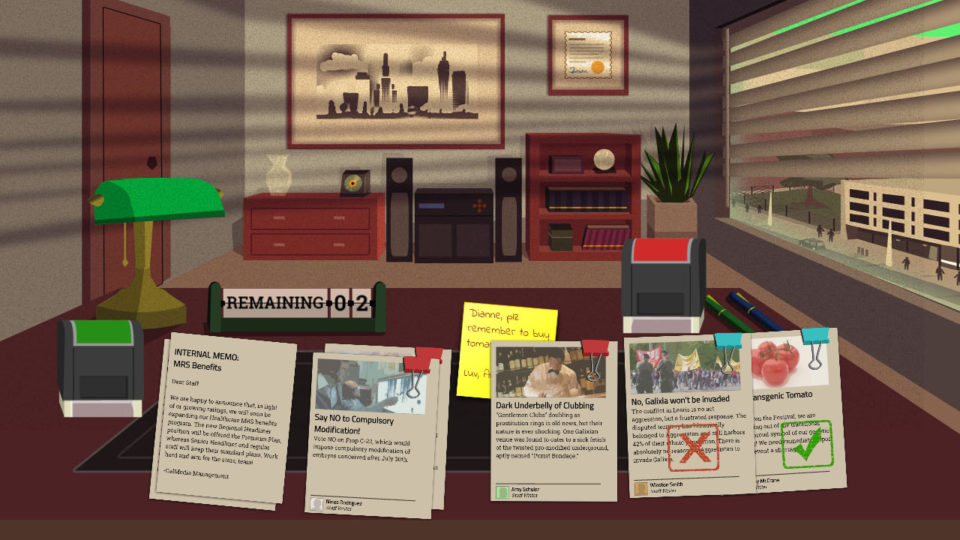 Music was also public domain/creative commons, but again the developer spent a lot of time researching: "I'd just play different tracks in the background while coding and testing, until I found ones that felt right".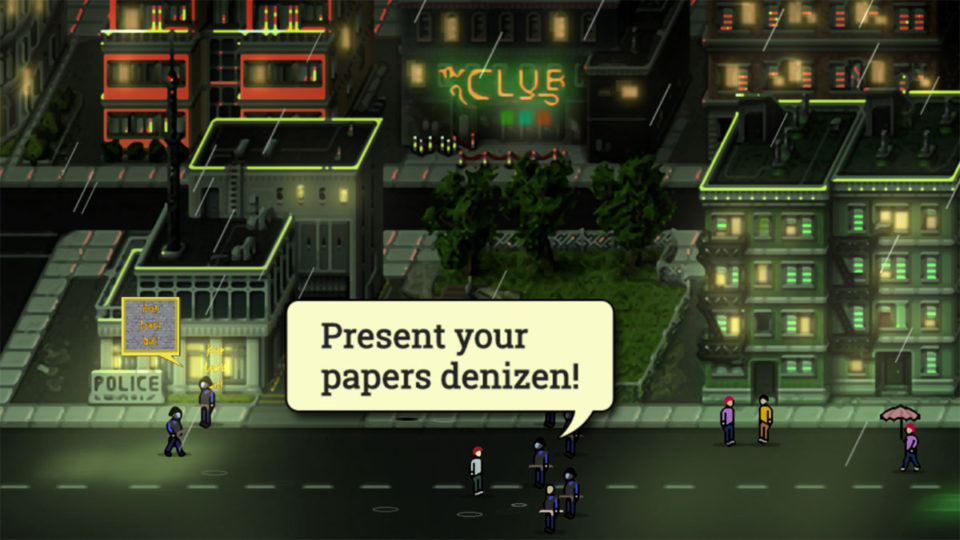 Someone Might Get Offended
When asked how not to offend anyone with a game on a touchy subject, Jakub confesses: "Honestly, I just follow my gut feeling. I'll admit I used to be really socially awkward when I was younger (as many geeks are), but through great friends and few years of freelancing I learned where the social boundaries lie. I just apply the same skills to my work instinctively I suppose".
"I also listen to the feedback I get. For example, many testers asked me why your spouse was always of opposite gender – why you couldn't have same-sex marriages in the game? And I realized there really isn't a good reason not to, so I added that".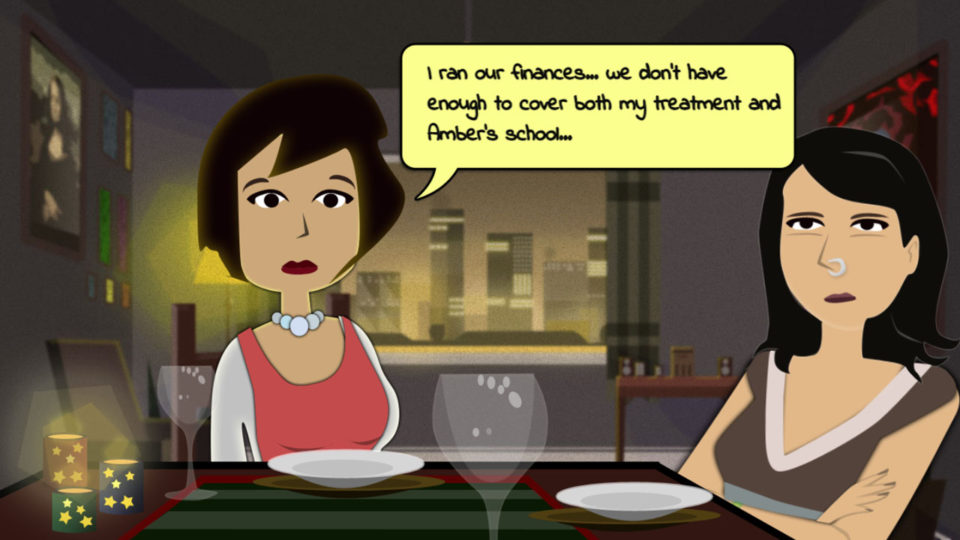 "There are some ideas I am trying to communicate in the game so it is inevitable that someone might get offended. And honestly if they do – well, that's just what I stand for I guess. You can't please everyone".
Learn From Others'(and His Own) Mistakes
Learning from others' experiences is what Jakub fully uses in his dev practice. Being inspired by titles like Papers, Please and Westport Independent, he read through Steam and press reviews. "I really tried to find what worked and what didn't, building on the formula instead of simply copying", he explains. "For example, in Papers, at the end of the day you might get a white text on black screen telling you your wife died. Well, that's not very engaging. That's why I wanted the whole street and home section – show, don't tell. Make the player care about the world he's building (or destroying).
"Show, don't tell. Make the player care about the world he's building (or destroying)".
"There are many pitfalls I've learned and still need to learn. Brevity is very important I realized, as most gamers don't want to be reading a book while playing (purely text-games and interactive fiction aside). Secondly, players want to really feel the impact of their actions, even if it may feel like over-explaining at times (I tend to be overly subtle). Lastly, fleshing out the world may seem wasteful, but it can do a lot for immersion – all my games have been praised for creating a believable sense of space (even if you only see a fraction of all the research and backstory I wrote)". Jakub hints there's a ton more lessons he could come up with, "but that's probably a whole different topic in an of itself"

Looking back, Jakub says he's pretty happy with how things went. "All the significant improvements I would have liked to add at this point would have taken several months and considerable investment. However, for various reasons, I did not want to go down that route, instead preferring to spread the additional effort and lessons learned over future episodes and new games". If he still had to pick one area to improve, it would be artwork: "it was a big learning experience for me and I think it shows".
Meanwhile, a fresh wave of fake news is coming up. "I've got a few ideas brewing in my head right now, but two of the major changes would be a bit randomized newspaper system for more engaging replays, and more personal interactions with various characters you meet", Jakub shares. You can also join the world domination through news planning through the game's official Discord, and keep track of updates on Twitter.