Ubisoft's Dan Vargas on Marvel Avengers: Battle for Earth, Comic-Book-Based Videogames, and Seeing the Game Industry Mature
---
Dan Vargas is the current Art Director for Ubisoft's Marvel Avengers: Battle for Earth. In addition to his work on Battle for Earth, he has also designed some of the worlds in Assassin's Creed III as a Senior Artist. In addition to Marvel's Avengers, Vargas has years of experience working with other Marvel characters. Prior to working for Ubisoft, he was a Technical Artist at Next Level Games where he worked on games such as Captain America: Super Soldier (which was loosely based on the film, Captain America: The First Avenger) and Spider-Man: Friend or Foe (which was inspired by the first Spider-Man film trilogy). Vargas was also an Artist for Electronic Arts' Black Box and a Motion Capture Operator for Electronic Arts Canada. And for close to two years, he brought his years of experience to the classroom for the Vancouver Film as the Instructor of Visual Design Principles for the Game Design Program.
---
Gamesauce: Growing up, were there any videogames, movies, or comic books that inspired you to pursue art for a career?
Dan Vargas: In school, I had always been a doodler; whether it was textbooks, notebooks or napkins – in high school, a friend of mine showed me his newly-minted Uncanny X-Men #213. I was blown away. Shortly after that, I started collecting for myself and was really inspired by [Marc] Silvestri's run on the X-Men. I then started to copy pages from comics. So while I still draw inspiration from movies and games, it was comics that led me to draw.
You've worked on multiple comic-book-based videogames. Are there any superhero characters that you'd like to center a game around?
If I had to make it around 1 hero… I would choose Daredevil, for a gritty mature, story-based adventure/action game, maybe around Gang Wars or a lead up to Shadowlands. Otherwise, I would love to do the New Mutants in some kind of co-op action or RPG. There are just a lot of cool things you could do with that combo of characters and they all have interesting stories with interesting themes.
We took a moment to look at your artwork on your blog. Given your experience working with superhero games, have you ever considered creating your own comic book?
I have seriously considered this, but I don't feel I have all the skill needed to pull it off.  I must say, having the opportunity to meet and talk with some of the artists from 'Artist Alley' at both SDCC and NYCC has been extremely humbling. There are some seriously skilled artists out there constantly working their craft! I do have a couple ideas percolating but for the amount of hours needed to pull off a book. I just wouldn't be able to balance all the other things on my plate, but it could make for a nice sabbatical.
You've been working in the gaming industry for over a decade.  What are some of the ways you feel it's changed over this time?
On the whole, our industry and our products have gained a lot more visibility and respect, both commercially and culturally. While the industry has matured, it has also become a lot broader and complex. Education options are much greater, offering higher quality instruction. The products are reaching new levels of awesomeness. The tools are becoming a lot more user friendly and accessible. However, because technology is at the heart of our business, we are inherently subject to constant change; some of the development processes are and will always be evolving, seeking to be more efficient and produce higher fidelity.
Some of the development processes are and will always be evolving, seeking to be more efficient and produce higher fidelity.
At the same time, the business itself seems in flux, especially the last few years. Genres blending into 'biz' models cropping up to corner people's preferences. Accessibility to 'games' as a whole seems to have dramatically increased with smart phones and tablets. The good side being that independents have a much greater chance of producing and selling something…even sustaining themselves over a period of several projects! And we seem to be getting more of a global exposure to games, bringing some interesting and new perspectives and designs. Just look at some of the more 'bleeding edge' games – many, if not most, are coming from indies!
Gaming media has grown as well. There are a lot more sites offering broader and more objective coverage to general media, game developer interests and specific game community sites. It does mean that consumers are more savvy but this, too, serves us towards making better games, in the end.
You taught for almost two years at the Vancouver Film School, the same institution you learned animation from. Based on your experience, what are some of the skills and professional behaviors you feel schools should teach those who want to go into the videogame industry?
Apart from the skills needed for specific positions (Artists, Programmers, Audio, Designers, Production), I think it is good to have exposure to other specialties, in the very least teaching the dependencies between each. I think game design is especially important because different game 'genres' greatly change the dynamics of all the different specialties.
Another important aspect that I think would be useful is communication skill, not only developing individually, but especially in a larger group context. For this, I feel, an understanding of organizational culture could be greatly beneficial.
Specific to Artists, I believe it is still very important to have a good base in of the traditional arts. I feel it is essential to sustain hobbies that either tap-in to art culture or employ a specific skill; sculpting, needlepoint, film…anything really.
Marvel Avengers: Battle for Earth is based on the Secret Invasion storyline. What were some elements of the story that you wanted to keep in the videogame? Were there any aspects of the game that you just knew wouldn't work in a videogame?
We stuck to the SI story line as much as possible; even taking directly from the comic for our campaign mode cut scenes! I think the most important premise was that 2 versions of every character could exist; of course some being Skrulls and others being the 'real deal'. As for challenging elements to incorporate, well, we could potentially do anything in game to a certain fidelity as long as we stay within budget …but we had to focus on the elements that made the game fun and compromise appropriately to ensure we delivered on time. That being said, highly reactive environments and large scale destruction of Manhattan, Baxter Building, the Peak, Hellicarrier or the Avengers old base in the Savage land would have been COOL.
A big part of any videogame is the game play itself. How did the different game modes (Co-op, Versus, Arcade, etc.) influence how you designed characters and levels?
For this particular game, the various modes are played in the same context, so we didn't need to alter the levels or characters to a work for a specific mode – keeping a consistency across the assets.
Marvel Avengers: Battle for Earth is going to be available on Xbox 360 and Wii U. Given that these are such distinct platforms, how do you keep the different versions of this game consistent while taking advantage of each system's unique attributes?
Fortunately, we have a team of dedicated and talented graphics programmers. They did a great job of helping us achieve parity in the overall look and feel. The biggest challenge was on the design side; re-mapping actions to two sets of controls while keeping the gameplay balanced was tricky and required a lot of play-testing to get it right.
The biggest challenge was on the design side; re-mapping actions to two sets of controls while keeping the gameplay balanced was tricky and required a lot of play-testing to get it right.
The majority of the characters that are in Marvel Avengers: Battle for Earth have had dozens of different stylized outfits. How was each character's look decided? On this note, were there any comic book artists that you wanted to pay tribute to in the game?
Almost too many; by focusing on the Secret Invasion series we did ourselves a favor, narrowing down the possibilities. Francis Leinil Yu penciled the whole series so it was quite natural to look at his art as a guide. As for me, I personally like Ramos, Madureira, Skottie Young, and Bachalo. Also the Udon Crew concept work for Street Fighter was inspirational. Of course, we had a fairly clear approval process with Marvel Games HQ and we were in constant communication with them which helped us 'stay on target'.
How has your experience of working on Marvel Avengers: Battle for Earth differed from working on previous games? How has becoming an Art Director changed your understanding of how games are made?
B4E is a lot of 'firsts for me': the first Kinect game I have worked on, it's also the first fighting game that I have done, also the first exposure to Gamebryo. There is always something to figure out with new process or a different game genre; from tech restrictions to design parameters and asset creation. Also, since this was my first kick at the 'art director can', I was exposed to a lot more aspects of production that I would previously not concern myself with, let alone, be responsible for.
Stepping into the AD role was an eye opener. When you've been in development long enough, you inherently gain an understanding of the process. I have also had the good fortune to work with many talented artists, leads and ADs on previous projects, and I have been able to tap into their collective knowledge, so, I don't know that I have changed my understanding, but I am certainly more keenly aware of the dependencies within the asset creation process, more mindful of game design implications and more conscious of overall player/user experience. Perhaps the only thing that has or will change will be my understanding of my role.
Without violating any confidentiality agreements, what are some projects you are working on that fans can look out forward?
Vargas: Hmm, well, er… the answer, sadly, will have to wait till we can roll out more info.
Comments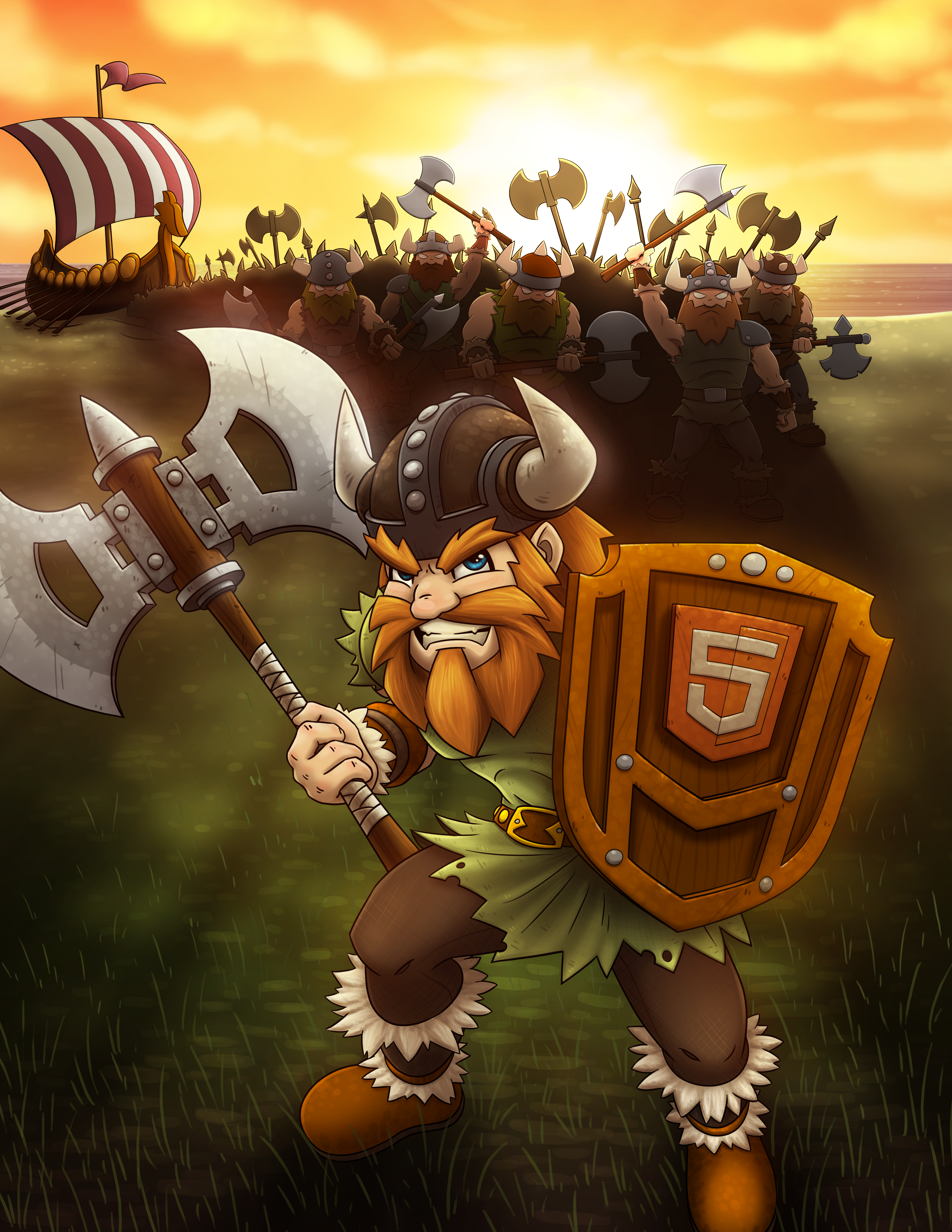 Nicholas Yanes