Darion Lowenstein: Mixing it up in Real-Money Gaming | Casual Connect Video
'The industry is filled with smart, creative, and phenomenally dorky people.' - Darion Lowenstein
Click To Tweet
At Casual Connect Europe, Darion Lowenstein, a 20 year industry veteran and Chief Marketing Officer at Gamblit Gaming, discussed what's been successful, what has bombed and surprising differences between virtual currency and real money game versions. This metrics focused talk took a look at the trials and tribulations from launching real money gambling games.  Darion offered the audience poignant lessons learned in transitioning from making casual games to real money gambling experiences. "Overall, there is a much higher percentage of whales. In a real money market, everyone is pretty much whales compared to casual which is a very different experience . . . What that means is you have got more money from less customers, you've got less customers to manage and more money coming in on a frequent basis." In short, when you are new, there is a lot more money to gain.


As CMO of Gamblit, Darion Lowenstein says after 20 years of making console and mobile games, working in the casino space held no special interest. Until Darion met the team at Gamblit and saw what they were trying to do.
"The huge opportunity of bringing an entirely new style of games to gambling immediately struck me – and it's been a thrilling ride since!" Darion says.
Real-Money Gaming
While social casino still dominates in the US, Gamblit is bringing real-money gambling to social games and arcade-style social experiences to casinos. Although the casino world is just getting used to the idea of letting skill-based gaming onto the floor, Darion imagines future casinos as looking like arcades where people game together.
And that's where Darion sees the money. The casino industry is a $159 billion market, with the US alone making up about $65 billion, but while younger generations do visit casinos and enjoy themselves there, they tend not to gamble. "I think if you give them games that are social, interactive and fun, it's a huge market," Darion says.
Arcade Casino
Gamblit is still in a somewhat unique position. As real-money gambling is subject to regulations varying widely from country to country and state to state, many developers and publishers choose to sidestep much of the mess and stick to social casino games and bringing skill-based games to physical casinos.
"Being one of the only real money publishers in the space is fun because I get to work with developers I really admire and respect, and help gamblify their game and create an entirely new revenue stream in a very controlled market they wouldn't normally be able to tap into," Darion says.
Darion brings up the example of Wicked Witch software, developers and long acquaintences. Currently, Darion is helping Wicked Witch prepare to launch Catapult King: Real Money Fling with the Gamblit platform. Following that, Catapult King will be introduced in land-based casinos. Darion describes bringing arcades back to life — in casinos — as the fulfillment of a dream.
"I haven't seen such opportunity since I switched from producing big budget console games to mobile back in 2010," Darion says. "I'm excited every day from the sheer number of things I get to tackle, from working with awesome developers and partners … to talking to the biggest casino operators in the world."
That's not to say that it's not a challenge. "Dealing with a regulated, controlled industry like gambling and the casino world are very different then the wild wild west of video game development," Darion says. "Trying to merge the two is difficult at times."
An Early Start
Darion saw the appeal of the game industry from an early age. "I started gaming at 5 while being homeschooled, and always wanted to be a games designer," Darion says.
When Darion actually entered the games industry, it was by working up the ranks as a reviewer, then in QA. Darion decided production was a better fit, and made it happen through hard work and networking.
Darion picks launching Rockstar Games Presents: Table Tennis as a career-long proudest achievement. "It was years of blood, sweat and tears from a very hardworking team that braved a very intense storm together,"
At Rockstar, Darion often came onto projects during the last 6 months and got them out the door. This track record "gave me the nickname 'The Shipper' and led to Rockstar putting confidence in a 23-year-old that he could produce their first next-gen Xbox 360 title (Table Tennis)."
A Foot in Both Worlds
Darion credits experience at AAA companies with continued success in the mobile, social and casino areas. Darion has produced and directed 10 No. 1 mobile games and 14 Top 5 console games.
"I have one foot in casino and one foot in gaming now, so my time making awesome games at Rockstar, EA, Activision, etc., all led to crafting innovative and fun new games that happen to involve gambling," Darion says.
For Darion, the best part of working in the games industry is the people.
"It makes or breaks any job," Darion says. "On average, the games industry is filled with awesomely smart, incredibly creative, and phenomenally dorky people. I've always felt at home."
Comments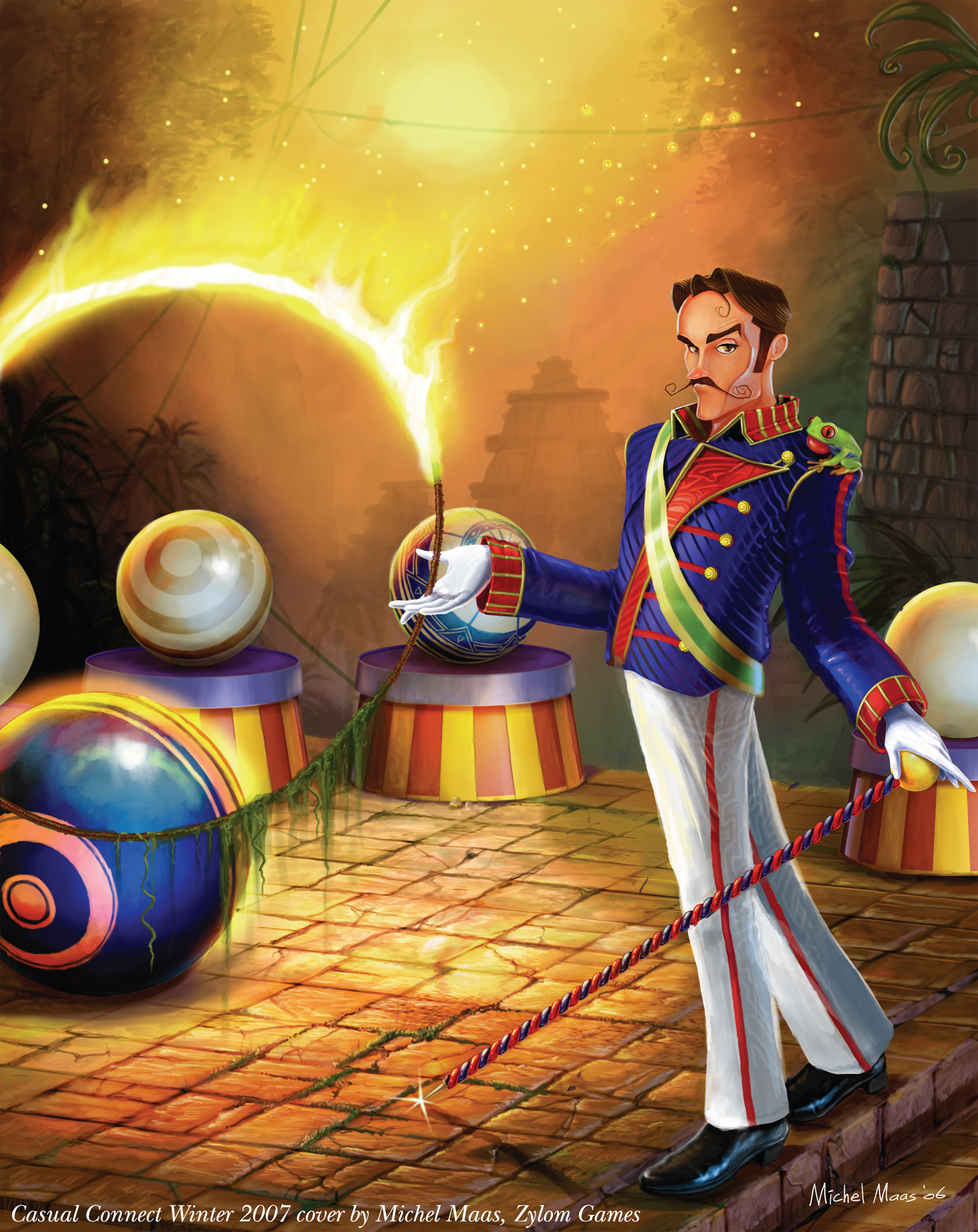 Steve Kent
Steve Kent is a staff writer for Gamesauce and content manager for Casual Connect. Steve loves superheros and spending time with his kiddo.