The Blur Barbosa vs Aliens: A Business Model on Sports Stars
'We adopted a new business model based on partnerships with athletes'. - Wallace Morais
Click To Tweet
Hermit Crab is a game studio based in Porto Alegre, South of Brazil, founded in July 2014 by Wallace Morais. He expanded the studio inviting Guilherme Goncalves in 2015 and Matheus Vivian in 2016. With 9 games launched and one in beta, the studio has now focused on a new business model as they have gone more indie. Wallace sheds more light on their newly discovered direction. 
---
Working With Sport Stars
In 2015 the studio was committed to work-for-hire jobs, developing educational and advertising content for several clients. In Brazil this is a common way to pay the bills and continue the development of your own IP's. But in October we decided to participate in a national game development contest, and in January 2016 we got a 4th place and a cash prize with a WebGL game. A nice way to start a year!
After that we decided to call someone who could improve our commercial networking, and Matheus Vivian joined the team. He is also a soccer player, with strong connections to athletes and sports  media. Having used this to our advantage, after a few meetings we adopted a new business model based on partnerships with athletes. That's how The Blur Barbosa Vs. Aliens begun.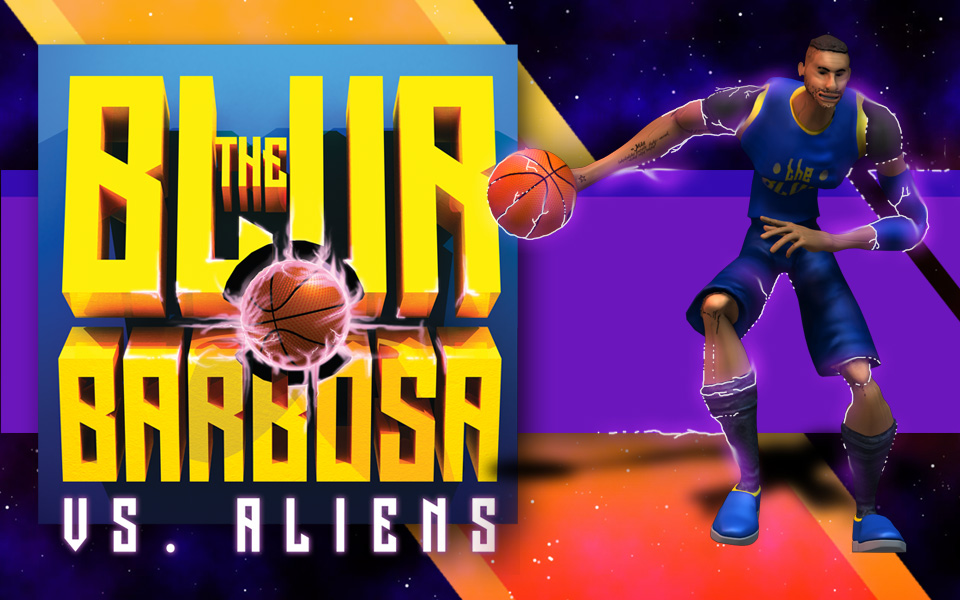 Neighborhood Coincidence
After our first brainstorm and a few meetings with a representative of Leandro Barbosa, a.k.a. 'The Blur, a notorious Brazilian basketball player, I watched a television show about the The Blur's story and, to our surprise, he was my neighbor! He lived very close to my house, but I didn't know the NBA star personally at the time. This coincidence made the team focus on showing The Blur's childhood in the game. A Space Jam game aesthetic with one of the scenarios looking more like the window of my parents' bedroom… but with spaceships in the sky.
We also created a storyline to associate the player with the character and get them to wish to learn more about his background. In the game the player would first go out to practice with his coach, and later get famous and play in courts of different places and cities.
Have you done your homework? Launch lessons.
The games business has changed a lot over the years, and this was our second great IP release, with all of them being free-to-play. This game in particular we developed trying to follow what free-to-play books teach us, but we were a little bit lost in this process.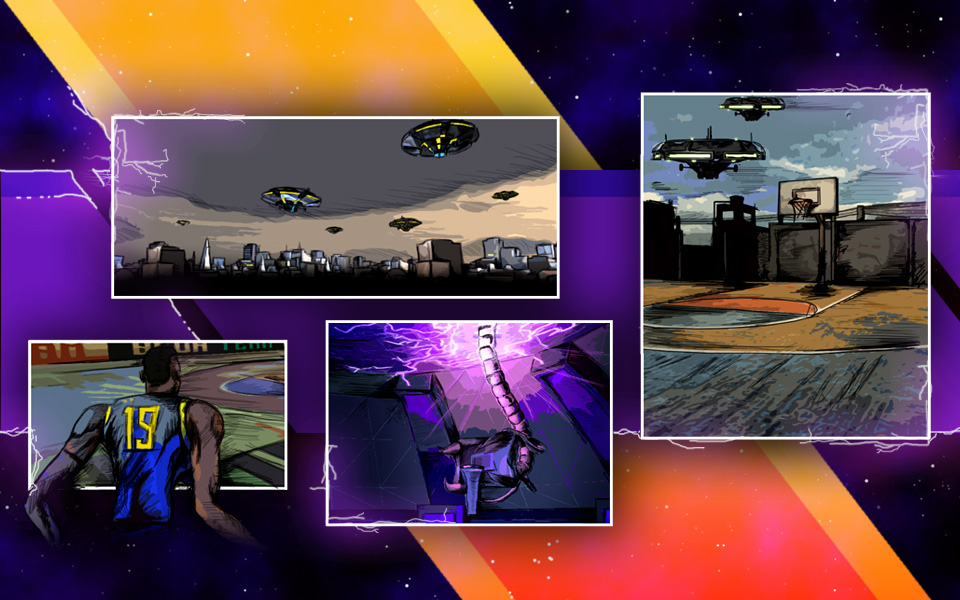 First of all, worldwide hard launch. Don't do it until you feel your game can reach a good audience, and have a considerable marketing plan. We decided to release it that way due to the The Blur's plan: He was playing the NBA Finals and making his way to the Olympics. Strongly focused on all this, we thought only the athlete's marketing would be enough to reach a good audience, avoiding some UA cost. This was our greatest mistake.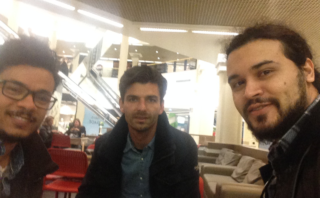 Worldwide hard launch: Don't do it until you feel your game can reach a good audience,and have a considerable marketing plan.
And, secondly: we made the hard launch initially, without considering a soft launch to test game balance and retention. In the production process, we worked with QA testers to ensure the game would not be released broken or glitchy, but the game feel is something hard to achieve without quantity gameplay testing.
The game feel is something hard to achieve without quantity gameplay testing.
At the Brazilian Independent Game Festival, Jason de la Rocca told us something very unique: we had a bucket full of holes. In other words, we had people downloading the game but had no idea what it would take to handle this audience. Therefore, that would make people go, just the same way as they came.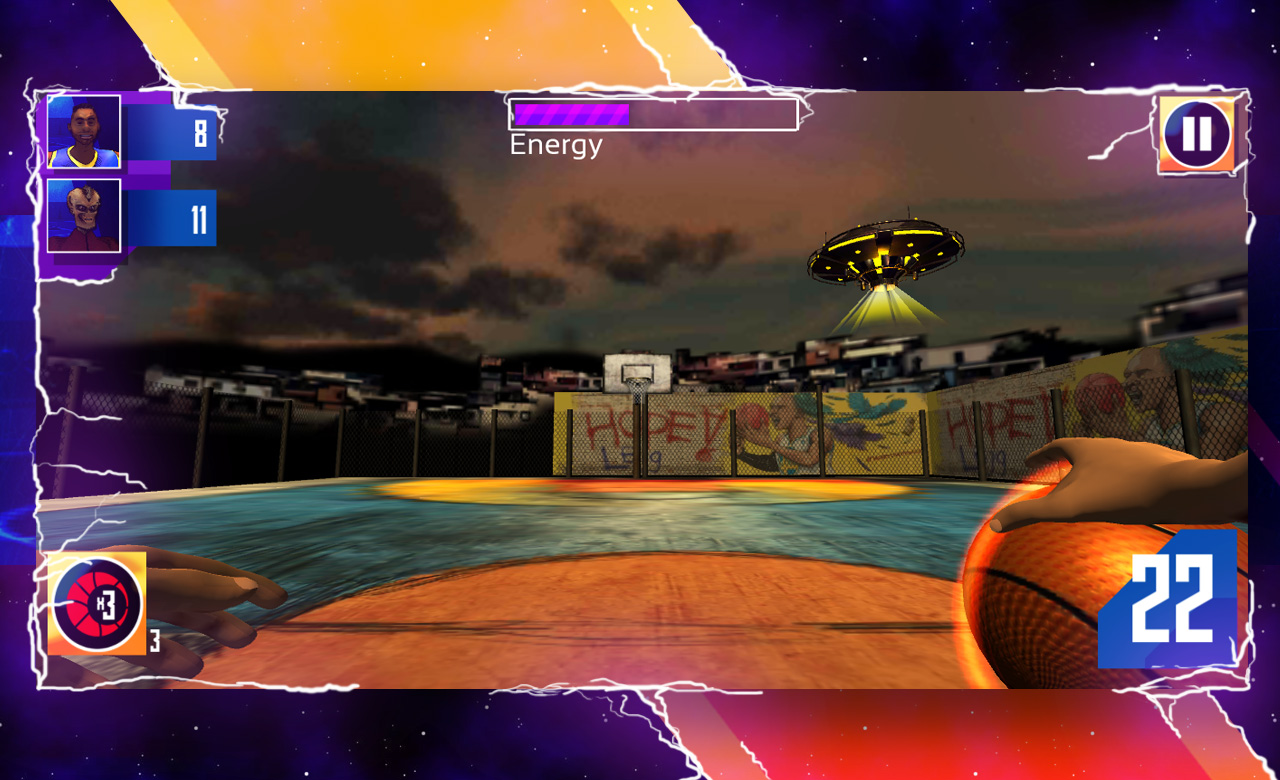 We Got Some Great News Too
Even with those mistakes, we received great feedback. We got high rankings on both app stores. In addition to this, we're also getting some attention from Brazilian sports media. Now we are negotiating an alternate version of the game to be set in the future, but the most awesome thing was our invitation to the Indie Prize Showcase. We saw this as a golden opportunity for our studio to grow up as a game company.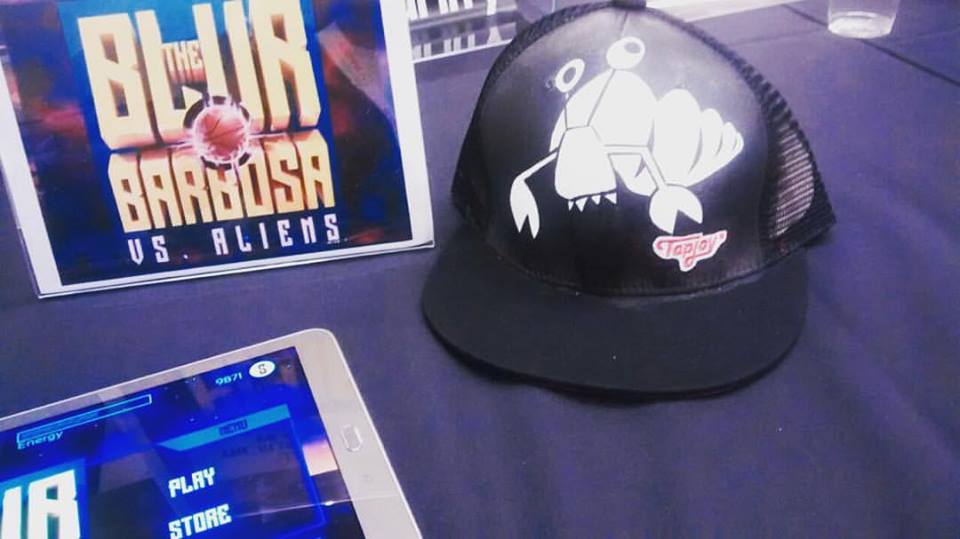 Now the team is looking forward to expanding their business outside Brazil. They go on supporting The Blur Barbosa vs. Aliens, while also restarting their beta game Freak Out in order to release it this year. "So, if you need a company to make games on demand, who loves being part of this ludic universe and puts effort into bringing people together through fun experiences, you can contact us at HermitCrabStudio.com, and follow us at Twitter and Facebook", Wallace invites. 
Comments
Industry Contributions