There are two entries for Indie Prize at Casual Connect Eastern Europe 2018, both from Brazil. One is a turn-based RPG, using imagination to explore the galaxy. The other is a side-scrolling platformer based on the medieval world.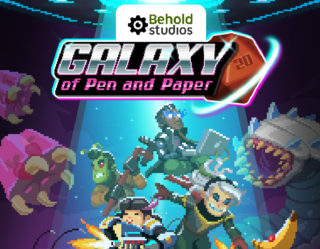 Game Title: Galaxy of Pen & Paper
Developer: Behold Studios
Platform: iOS, Android, Desktop Win, Desktop Mac
Country: Brazil
Galaxy of Pen & Paper is a turn-based role playing game. It takes place in 1999 with a group of players rolling dice as the take their turns. You create your own RPG party and Game Master as players use their imaginations to explore distant aliens, fight aliens and save the galaxy, in the era of dial-up internet and floppy disks.