Gamester: A Game About You and Friends. Yes, You!
Giant Fox Studios started about 5 years ago, and the team was initially working on Flash games. Since then they developed close to 200 games. At Casual Connect USA 2016 they presented Gamester – an opportunity to be in your own game: just take a pic, select the genre, environment and enemies. You can even use your own storyline and add voiceovers! CEO Jaime Fraina tells more.
---
a game as a gift
If you're a game developer, I'm sure you've had friends say, "I have an idea for a game" before only to find out there's no budget involved. Well, my friend Jackie came to me about a year and a half ago with an idea for a great anniversary gift for her boyfriend, a game all about them. I loved the idea so much that even though there was practically no budget involved, we worked for 2 months on the project and made the game called Princess In Peril that is entirely based on them. The player controls Sir Patrick as he freefalls off of a cliff chasing after Princess Jackie after she slipped off. Once we started to tell people about the game, everyone wanted a personalized game to gift to someone they knew.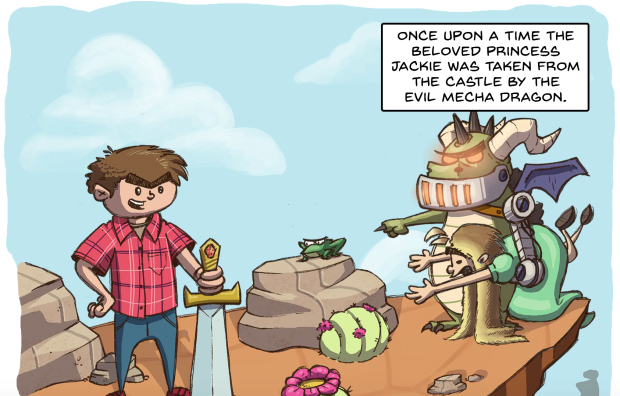 demand breeds supply
We saw there was a clear market for personalized games so we started to develop an app that was so simple to use that anyone can make a game within 5 minutes. Users can simply use a photo of their face, select a character, genre, enemies, art style, and setting. They can even write their own story and add their own voice acting. We created a small proof of concept prototype over the next few months and then looked to Kickstarter to help get some initial funding to reach a beta build.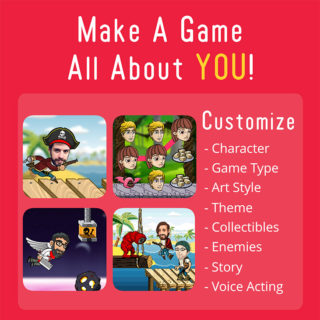 Kickstarter with only 100 fans
We launched our Kickstarter while only having 100 fans on our Facebook page. We planned out 5 expos to be at during the campaign, including Playcrafting NYC and PAX East. The latter was amazing, we set up our booth to look like a game studio, with a voice recording area, an artist station so players could get drawn by our artist on the spot, and a photo studio for the perfect selfie. We handed out over 3000 flyers at PAX East alone. Later in the campaign, we showed the game at Playcrafting NYC where it won a competition and was nominated to be shown at Casual Connect a few months later. Despite the great feedback we were getting from players that stopped by our booth, we were only able to raise $12k of our $25k goal. It was amazing that we were able to score that amount only starting with 100 Facebook fans, but it wasn't enough to secure the funding we needed to finish up, so we decided to slow down the progress and use profits from other projects to fund the development until we could reach a beta phase (coming soon!)
We decided to slow down the progress and use profits from other projects to fund the development until we reach a beta phase.
Casual Connect
We just got back from Casual Connect a couple of weeks ago. It was a great experience being at an expo full of other game developers and publishers instead of consumers. We met a lot less people at the expo than PAX East, but each of the connections were far more valuable. We now have a few publishers that are very interested in getting their hands on the beta version and could really help us build up the user base the game needs to succeed.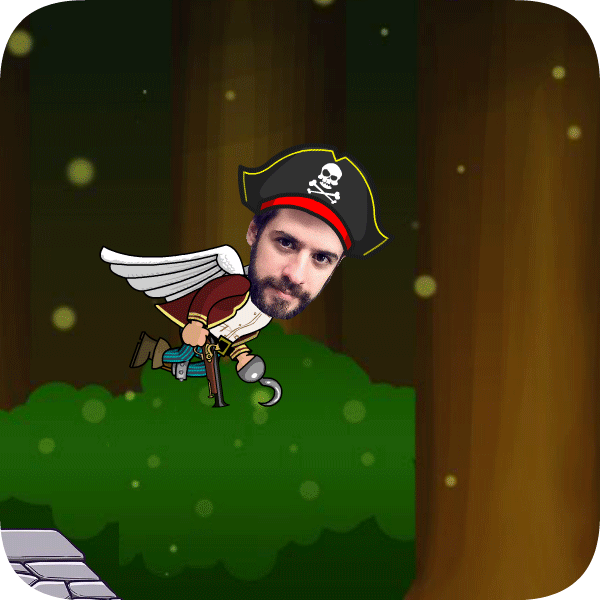 So the team is working on the beta build of the game these days, doing a huge amount of optimization to the app at the moment. "We're adding some polishing to the details and features that should really take the demo from good to great. We have tons of analytics in the app to track all of our users' interactions and figure out the best ways to improve the app before we do a full launch. Very excited to see where it all leads!", Jaime shares. He adds that at this point you can preorder a custom character to be drawn to look just like you in a game for $29 on Gamester's website, and suggests tracking their progress on Facebook and Twitter. 
Comments
Industry Contributions