Indie Prize Asia 2018 Participants from North America, LATAM and Australia
Games from around the world will be shown at Indie Prize at Casual Connect Asia 2018. And there is plenty of variety in this group of games from North America, LATAM and Australia. When you play these games you may be the hero your town needs or the hero your kitchen needs. You could visit space as a Martian cockroach or visit distant planets as part of a game of dice. There are intense strategic games and relaxing golf games and even a cooperative battle game.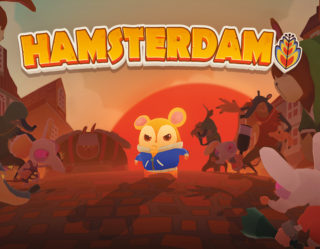 Game Title: Hamsterdam
Developer: Muse Games
Platform: iOS, Android, Desktop Win, Desktop Mac, Console Nintendo Switch, other consoles
Country: United States
Hamsterdam is an arcade brawler with you, the player, as the Hamster-fu Master trying to save the town. Will you be able to defeat Chinchilla Marlo, the whisker twister in chief? Will you be the hero the town needs?
This game was a finalist at 2017 Big Indie Award and a nominee at 2018 IMGA. In 2017 and 2018 it was a runner up at Big Indie Pitch for E3 and Reversed. In 2018 it was selected for the MIX showcase for E3, EVO and Pax West.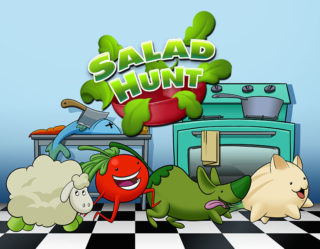 Game Title: Salad Hunt
Developer: http://www.saladhunters.com" rel="noopener" target="_blank">Salad Hunters
Platform: iOS, Android
Country: United States
Salad Hunt is a family friendly first person shooter with cartoon style weapons and destructable environments. The player is the Chef who discovers the salad ingredients have come to life as cute, mischievous characters. You toss whatever you can find at them to save the kitchen, but you may destroy everything in the process.
Salad Hunters received a 4.9 on both the Google Play store and the Apple App store. At the Toronto Comic Arts Festival 2018 it was a selection in Comics x Games. At the Tapai Game Show 2018 it was an Indie House selection and an official selection at the Montreal Independent Games Festival 2017. It was also showcased at PAX Rising 2018 and the winner of Best Mobile Game at Gameacon Atlantic City 2017. At the MassDiGI Game Challenge 2017 it received Best Art, Best Audio and Category Runner-Up.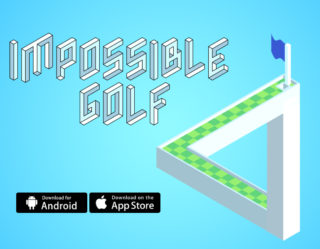 Game Title: Impossible Golf
Developer: Slam Gamez
Platform: iOS, Android, Desktop Win
Country: Argentina
Impossible Golf is an arcade mobile game where minigolf meets Monument Valley. Players will enjoy the relaxing visuals, intelligent level design and a lovely jazz soundtrack. There are more than 100 levels, unlockable game modes, and plenty of different tracks that mean constant challenges. And you could always make that hole in one.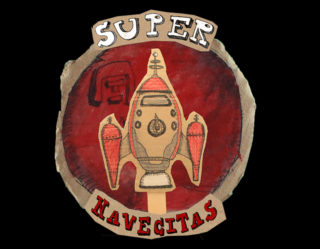 Game Title: Super Navecitas 2
Developer: ZYX Studio
Platform: iOS, Android, Desktop Win
Country: Argentina
Super Navecitas 2 is a space shooter game. The character of the game is a Martian cockroach named Cafard, who is journeying toward Silicon Valley. There his fate and the fate of humanity will be decided.
Super Navecitas 2 was a selection for the ADVA Mi Primer Juego Publicado.

Game Title: Galaxy of Pen & Paper
Developer: Behold Studios
Platform: iOS, Android, Desktop Win, Desktop Mac
Country: Brazil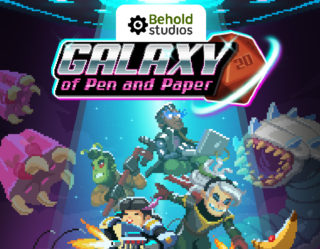 Galaxy of Pen & Paper is a meta role playing game set in 1999. When you play it you become part of a group of players rolling dice. You create your own game master and RPG party as they role-play, explore distant planets in their imaginations, fight weird aliens and save the galaxy in this era of dial-up internet and floppy disks.
Galaxy of Pen & Paper is the sequel to award-winning Knights of Pen & Paper. Galaxy of Pen & Paper has won seven international awards, such as Best Audio and Best Game at one of the biggest indie festivals in Latin America, SB Games, 2017. The franchise has had more than three million downloads.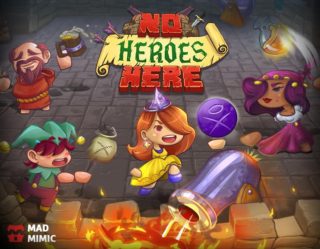 Game Title: No Heroes Here
Developer: Mad Mimic Interactive
Platform: Desktop Win, Console PlayStation 4, Console Nintendo Switch
Country: Brazil
No Heroes Here is a co-op game for up to four players, and to succeed your most important weapons are cooperation and coordination. Everyone must play in the battles, working together to protect the castle and kingdom. The enemy hordes have already struck; the kings army is broken; the fallen heroes can't protect you. You must be the one to protect the kingdom.
You can invite one, two or three friends to play with you or play in solo mode. You can play with friends locally or online, or you can join an online match. There are two game modes to choose from. When normal node is no longer challenging enough, Nightmare Mode will give you the nightmare reality of a true horde invasion.

No Heroes Here was the winner of Edital SP Cine in 2016. In 2017, it won Best Social Game at Game Connection Development Awards, Best Sound and Best Gameplay at PC Games – Max, Best Strat/Sim Game at Indie Playground, Best Brazilian Game at Brazil Game Awards, and it was nominated for Marooners' Rock Award at PAX West and was an official selection at SBGames. In 2018, it was nominated for Best Multiplayer Game at Brazil's Independent Game Festival, where it won Best Brazilian Game and the People's Choice Award.
No Heroes Here was nominated for Casual Connect's Indie Prize by BIG Festival.
Game Title: Fiend Legion
Developer: Spree Entertainment
Platform: iOS, Android, Desktop Win
Country: Australia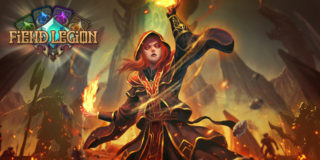 Fiend Legion is a strategic card game with intense PVP matches. This high-stakes, fast-paced game is played on digital boards with traps and terrain changes that add to the challenge. The players become the ultimate battle strategists in these matches.
Players choose from a variety of heroes, each with different power and personality, to lead their army. Then they use custom deck building to build a legion of monsters that fit their personal play style as they experiment with battle strategies. Fiend Legion is fun to play on mobile, but it can also be adapted for deep strategy and competition. It will be available on both mobile and PC and will launch with leaderboards, quests and tournaments.
Fiend Legion was awarded funding from Film Victoria in 2016, as well as funding and development support from global accelerator program, Global Top Round in 2017. It was selected to participate in Tokyo Game Show's Sony Sponsored Indie Type A section 2018.

To view all of the Indie Prize finalists for Casual Connect Asia 2018, visit indieprize.org.
Comments
Catherine Quinton
Catherine Quinton is a staff writer for www.gamesauce.org. Catherine loves her hobby farm, long walks in the country and reading great novels.