Indie Prize Contestants from Asia at Casual Connect Asia 2018
An outstanding number of games from Asia are participating in Casual Connect's Indie Prize in Asia 2018. These games allow you to be almost anyone imaginable, from a Hollywood movie director to the owner of a virtual pet, to even a prism journeying through crystal caves. You could go anywhere your imagination can take you – a theme park, the demon realm, a developer studio, and many others, even a place to create your own world. And these games will test your skills in so many different ways and in so many different situations.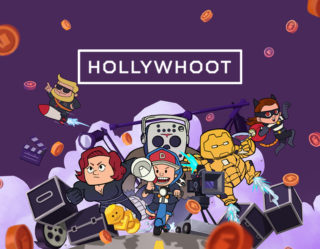 Game Title: Hollywhoot
Developer: Joyseed Gametribe
Platform: iOS, Android
Country: Indonesia
Have you ever wanted to direct a Hollywood movie? If so you will love being in the director's chair as you play Hollywhoot. This game offers a perfect parody of movies and TV shows using the "punniest" characters imaginable. You can achieve Primetime awards and continue raising your prestige as a director.
Hollywhoot won Comfest 9 Game of the Year and Comfest 9 Art awards. It has been featured in the App Store and globally in Google Playstore. It achieved 200K downloads in one month and was nominated for most promising game in Popcon 2017 and in IMGA SEA 2017.

Hollywhoot was nominated for Casual Connect's Indie Prize by Indie Game Ignite CompFest 9.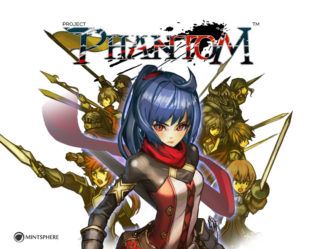 Game Title: Project Phantom
Developer: Mintsphere
Platform: Desktop Win, Console PlayStation 4, Console Nintendo Switch, Console Xbox One
Country: Indonesia
Project Phantom is a sequel to Mintsphere's previous game, Trigger Knight, bringing greater depth to the story. In it the player must make decisions on what to buy and upgrade in order to allow the hero to win in different situations.
After Trigger Knight won Best Mobile Game at the Indonesia Game Show, Mintsphere decided to continue the story in Project Phantom with HD and new gameplay.
Project Phantom was nominated to participate in Indie Prize by BEKRAF Game Prime.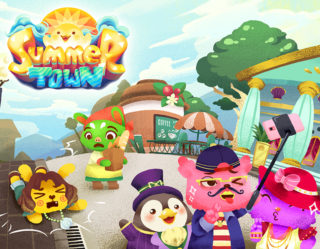 Game Title: Summertown
Developer: Arsanesia
Platform: Android
Country: Indonesia
Summertown gives you, the player, your own virtual pet. You will take care of it, decorate its house, dress it up and play mini games with your friends.
Summertown is Arsanesia's project in a medium scope casual simulation game. They want to rebuild the appeal of cuteness with a virtual pet avatar that can show the player's individual expression as they customize their pet's house and fashion items and interact online with friends' virtual pets. The game is intended primarily for the South East Asia market. It has been nominated for Most Promising Game at Indonesia's GAMEPRIME 2018.
Game Title: Tale of Prisso
Developer: Arcanheim Interactive LLP
Platform: iOS, Android
Country: India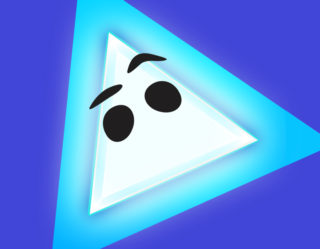 In Tale of Prisso, you are a prism taking a journey through the fantasy world of Lumenos. You must make your way through twisted crystal caves where you struggle through darkness and danger. You move forward by refracting and reflecting lasers to open the portals that allow you to progress.
Tale of Prisso has been featured on the App Store. It also won a catapooolt crowdfunding campaign at NDGC 2017, Hyderabad.
Tale of Prisso was nominated for the Indie Prize by Appodeal Indie Game Blast Off Contest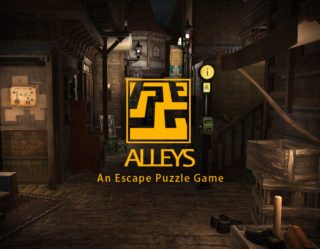 Game Title: Alleys
Developer: THEMEr
Platform: iOS
Country: Taiwan
In the adventure experience of Alleys, the player explores a theme park where the quaint alleys could belong in the English countryside. The player is immersed in exquisite graphics and noir atmosphere while searching for passageways and gathering resources. They choose where to go but must solve puzzles in order to escape.
Alleys was nominated for Taiwan Original X Awards.
Game Title: Halflight
Developer: MatchB
Platform: Desktop Win
Country: Taiwan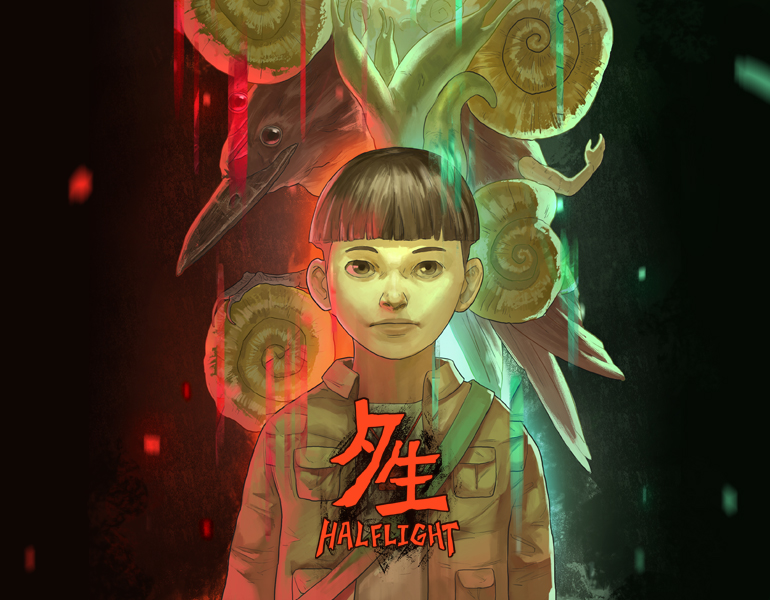 Halflight is a 3D adventure with classic puzzles. It happens in a space where the difference between dreams and reality have become blurred. There dreams can become wild beasts devouring reality. In Halflight, you explore this space with Xi-sheng and guide him as he seeks to save his family, his best friend, Mu-sheng, and, at the same time, save himself.
In the world of Halflight, freakish light turns familiar places into something outlandish. Scattered journal notes tell how this world was formed and the story of the game. It is filled with unexpected enemies waiting in unexpected places. But instead of confrontation, you must use your wits and the items around you to avoid enemy attacks. The game allows players to feel first-hand what it was like to live Taiwanese life from decades ago and experience being a child again.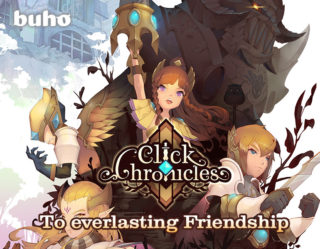 Game Title: Click Chronicles
Developer: buho Interactive Entertainment Co., Ltd.
Platform: iOS, Android
Country: Taiwan
Click Chronicles lets the player become the hero of this RPG. By simply clicking on the screen, the player controls Hero in his fight against the villains. As Hero achieves certain goals he encounters his partners and summoning partners along the way. Step by step, the players, accompanied by Hero, discover the secrets, the Developer Studio, hidden in this fantastic land. The dialogues in the story allow the player to taste the real experience of an independent game developer, which is like the adventure of the game.
Click Chronicles has received a rating of 76 in the App Store and 86 at Google Play in Taiwan.
Game Title: The Legend of Evil
Developer: Springloaded
Platform: iOS, Android, Desktop Win, Console PlayStation 4, Console Nintendo Switch
Country: Singapore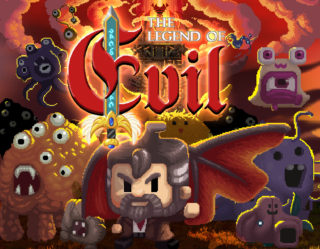 In The Legend of Evil, the player is a middle manager from the demon realm who is attempting to destroy mankind. This game is a procedural tower defense that allows every player to make their own unique monsters, battling online to become the best in the world.
The Legend of Evil, under the name Nether Realms, won an award at GMGC. It was also shown as Nether Realms in Japan and Manilla.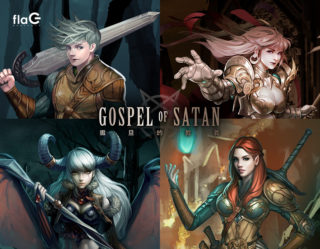 Game Title: Gospel of Satan
Developer: fla Game Studio
Platform: iOS, Android
Country: Taiwan
Gospel of Satan is a card game designed especially for mobile phones and devices. You do battle on a vertical game board designed for easy operation with one hand. When you play you build your deck by choosing cards from a pool of over 250 spells and creatures, each with their own powerful effect. Then you use your army to advance across the board and knock down your opponent.
Gospel of Satan was a TpGS Indie Game Award final selection. It was also invited to the exhibition at TGS Indie Game Area A.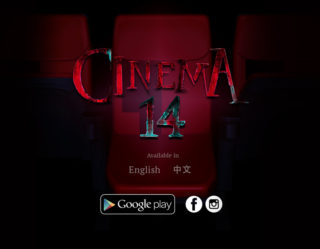 Game Title: Cinema 14
Developer: SoyaDaizu
Platform: Android
Country: Malaysia
Cinema 14 is a point-and-click mystery with the player a character trapped in Cinema 14. In this story-driven game, the only way out is to finish the movie, but to do so you must survive the Hall of Horrors and watch the reels of mystery unfold. You will make decisions to shape your own destiny and witness the fourteen endings to unravel the truth.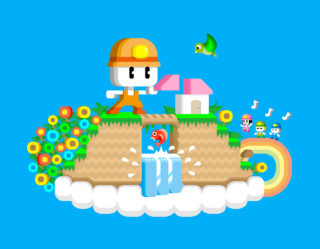 Game Title: BOKU BOKU
Developer: PIXTICLE
Platform: iOS, Android
Country: Hong Kong
BOKU BOKU is a blocks building game where you use blocks to create your own world. This is a game for children and families with lots of interactive objects. It supports a global multiplayer mode as well as more than thirty languages.
BOKU BOKU was shown at ACGHK 2018, where it was especially popular with children and families. It was rated 4.5 on the App Store in China and received more than 600 reviews.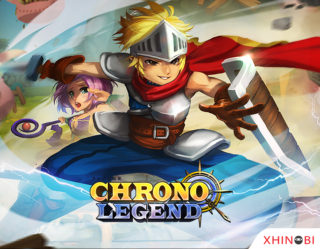 Game Title: Chrono Legend
Developer: Xhinobi
Platform: iOS, Android
Country: Malaysia
Chrono Legend mixes classic tower defense strategy with heavy action. The wheel base attack control system is designed for ease of use on touch screen devices. There are plenty of monsters to fight and multiple levels to overcome. This game is for the bold, inventive and daring!
Your tower defense strategy will require you to construct towers to protect your kingdom and help them survive the endless hordes of monsters. Each unique world in the game has its own lush, beautiful environment. There is a lore and relationship between the characters that spans time as you help your hero restore peace and order to the Chrono Legend.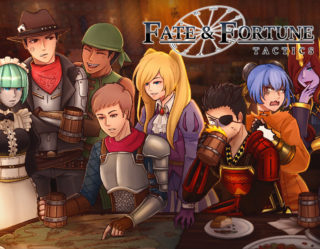 Game Title: Fate & Fortune Tactics
Developer: Gamenami
Platform: iOS, Android
Country: Singapore
Fate & Fortune fuses classic and modern tactical role playing games. The battles use a unique turn-based system in which time is a resource. Players can mix and match skills from more than twenty job classes. The equipment will affect the characters appearance and abilities. All these choices provide plenty of variety for fans of strategy and tactics.
Fate & Fortune has over 100,000 downloads to date. It has an average rating of 4.5/5 on Google Play.
Game Title: Pluck It: hairs and emotions
Developer: Feeling Game Company
Platform: iOS, Android
Country: Hong Kong
Pluck It: hairs and emotions takes the player on a weird journey of hair plucking. On this journey you will experience all kinds of emotions as you pluck hairs in unique and funny ways. The purpose of Pluck It is to promote self-awareness and emotional awareness in an age of overwhelming information.
Pluck It received the Today App in the China App Store. It reached 6500+ on the App Store and has been featured in over 150 regions on the App Store main page. The game is free-to-play with no ads.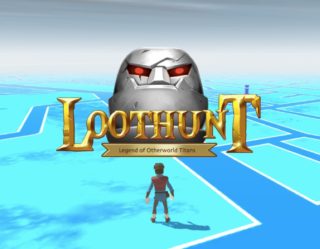 Game Title: Loot Hunt
Developer: Loot Hunt
Platform: iOS, Android, Desktop Win, Desktop Mac
Country: Thailand
Loot Hunt is a location based card battle. This mixed reality game is powered by Cryptoitems. Players join in daily quests as they build their deck. They must find and fight Titans, giant monsters from another dimension, to protect their neighborhood and acquire the epic loot. Interactions with other players may be through competing, connecting, or collaborating but they will always play a big part in the final result.
Loot Hunt was a finalist in the Alto.io Crytogame Challenge.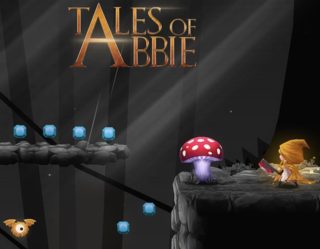 Game Title: Tales Of Abbie
Developer: Spoko Games
Platform: Android, iOS
Location: Thailan
Tales of Abbie takes place in a fairytale world with hidden secrets. Abbie is in search of a way home through a dangerous and magical forest. The game includes 20 stages and some secret ones too. Tales of Abbie is a side scroller game with beautiful graphics. It was nominated by the 3rd IMGA Southeast Asia, a nomination partner of Indie Prize.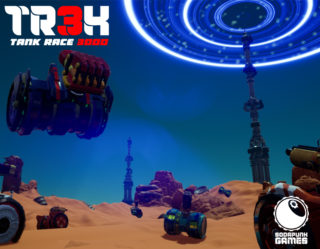 Game Title: TR3K
Developer: Sodapunk Games
Platform: Desktop Win
Country: Malaysia
TR3K is a multiplayer game where the player controls a combat ready space probe called the Tank. It takes place in a distant future; mankind has conquered almost an entire galaxy. The space probes that were sent out have been modified into combat machines. Each year these Tanks are sent down to planets where they race against each other to the planet's highest tower in The Tank Race.
Before heading to the arena, the player chooses from an array of weapons and Tanks. Players must then use their Tank to eliminate opponents while capturing various points and then race to the highest tower in the arena in order to win.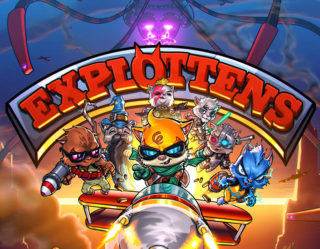 Game Title: Explottens
Developer: WRP Games
Platform: Desktop Win, Desktop Mac
Country: Pakistan
Explottens is a hair-raising shooter game that follows K.I.T. the pilot and his band of misfits. They zip, boost and shoot through the sky battling the ferocious felines known as the K.L.A.W.
Explottens was designed and developed completely in Pakistan. It is one of the first games from that country to be greenlit by the Steam community. And it was selected for the Dubai World Game Expo.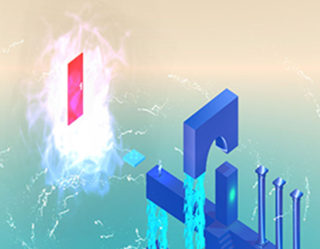 Game Title: DOOR_Journey to the inner world
Developer: Play Mephistowaltz
Platform: iOS, Android, Desktop Win
Country: Korea
DOOR_Journey to the inner world was designed using Hegeul's text "The opening hand is inside the mind." The gameplay expresses Understanding, Misunderstanding and Defense Mechanism. The stages were designed using states of emotion, including color, music, traps and on on.
DOOR has participated in 2018 Softwave, 2018 World Game Festival in Korea, and the 2018 Smilegate Menbership OpenBeta. It was in the 2018 Game Creative Audition Top 25 and placed second in the 2018 Sungnam Game Audition.
Game Title: The Last Regiment
Developer: Boomzap
Platform: Desktop Win
Country: Singapore
Video: https://bit.ly/2AKCAs7
The Last Regiment is a fantasy-themed strategy game with simultaneous turn-based multiplayer and single player campaigns. It is set in a post-apocalyptic world filled with Dragoons, Artillery, Orcs, Pirates, Chainsaws and more. When you play, you can form regiments or units from a variety of factions. Then, you lead them across hex-based maps as you fight your enemies for control of lands and structures.
At the Good Game Awards in Singapore, the The Last Regiment was runner up for Best in Show award.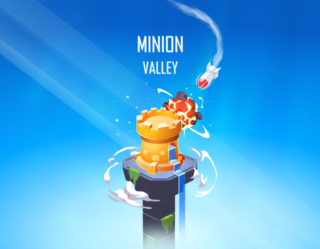 Game Title: Minion Valley
Developer: Creative Logics
Platform: iOS, Android
Country: Armenia
Minion Valley lets you destroy towers while you are constructing factories. This game is similar to an idle clicker game, but is unlike any other clicker game. It has resource management elements but it is not like any resource management game. And you can build your deck through winning unique cards and weapons, but this game has no resemblance to traditional card games. Instead, it meshes all three of these game categories. So you could call it a clicker resource management card game.
Minion Valley has ten concealed valleys, ten bosses to fight and an infinite number of minions to pummel; more than thirty methods of destruction as you build your deck and demolish towers; ten factories to manage and ninety resources to craft; and over three hundred physics-based towers to destroy. Other features of the game include unique gameplay controls with a blend of resource management and clicker elements and a beautiful aesthetic design with high res visuals.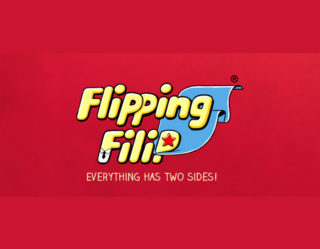 Game Title: Flipping Filip
Developer: Moein Samadi, Mehdi Alibeigi, Hadi Tabasi, Amir A. Meisami, Hossein Aziznaghsh, Pedram Taghavi
Platform: iOS, Android, Desktop Win, Desktop Mac
Country: Iran
Flipping Filip is a highly stylized 2D casual adventure. To progress in this story-driven game, the player must solve puzzles using movement and interaction. All through the game, the player discovers twists, surprises and humor.
The game tells the story of Filip, a gloomy man, whose other side is a superhero. And he can change from one side to the other with just a sneeze. At first, Filip tries to get rid of his superhero side; he only wants to live in peace. But then an incident occurs that makes Filip team up with his other side and work together.
The gameplay involves solving puzzles that demand logical reasoning and exploration. Throughout these puzzles Filip can turn into Pilif on specific occasions, but Pilif cannot be directly controlled. The player must set up the situation so Pilif will perform the desired actions and help in solving the puzzles.
Flipping Filip received awards for Best Art, Best Storytelling and Grand Prix at St. Petersburg 2018. It won Best Game and Best Visual and was nominated for Most Innovative at TGC 2018.
Game Title: Hardambil
Developer: Deedema
Platform: Android
Country: Iran
Hardambil is a real-time online strategy game with challenging game-play and unique art-style. It was the winner of Best 3D Visuals at the Tehran Game Festival.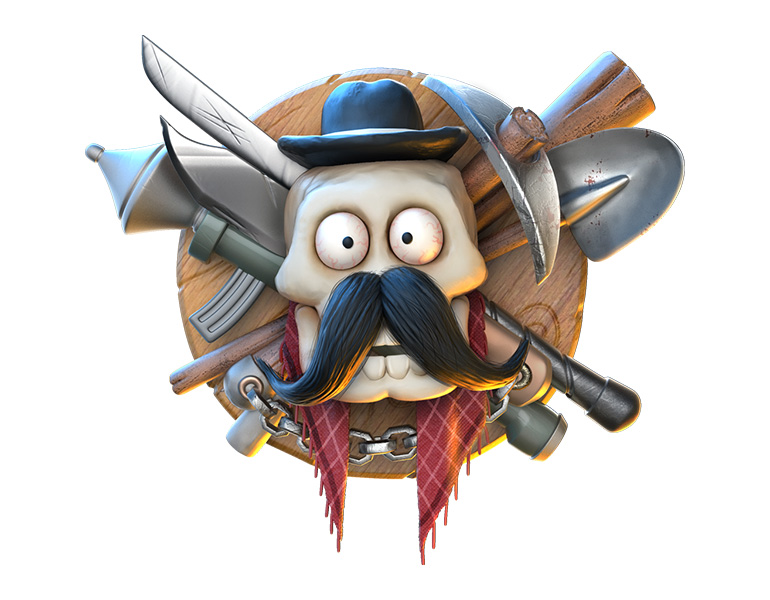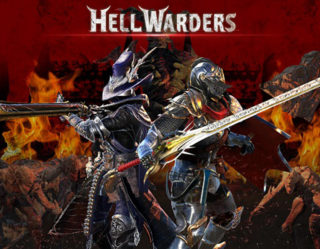 Game Title: Hell Warders
Developer: Antigravity Games
Platform: Desktop Win, Console PlayStation 4, Console Nintendo Switch, Console Xbox One
Country: Hong Kong
Hell Warder is an action defense game that has you and your friends defending the Nexus from demon assaults. You will set up archers, catapults and mages, choosing where to place them for maximum defensive cover. With a four player co-op, you combine forces, battling the legions of evil. Hell Warders supports play with friends or fellow online warders.
You will build your army, recruit soldiers and research and upgrade each unit to enhance their abilities. And you can unlock powerful specialist such as the High Warlock and Pyromancer. Do you have the skills to manage your forces, position your defenses and defend against the enemy with your champion?
Rock Paper Shotgun says about Hell Warder, "It's tower defense meets third-person stabbing/shooting (with a choice of classes to play as). There are single player challenges as well as multiplayer, and it's in pretty good shape for an early access title."
"Even in these early stages of development Hell Warders looks fantastic, with fast paced co-op combat, strategic defense building and epic battles with massive monsters." is how Alpha Beta Gamer assesses this game.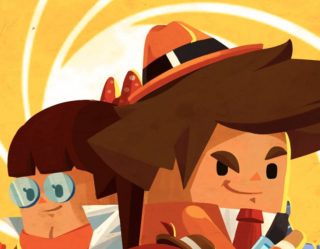 Game Title: Holy Potatoes! A Spy Story?!
Developer: Daylight Studios
Platform: Desktop Win, Desktop Mac
Country: Singapore
Holy Potatoes! A Spy Story?! is a wacky spy agency sim game. In this game you manage your own spy headquarters. You must recruit new spies, train and enhance your potato team, then discover and build crazy gadgets, vehicles and facilities. Then you are ready to embark on top secret missions.
Holy Potatoes! A Spy Story?! Won the Best in Show Award at Good Game Awards STGCC.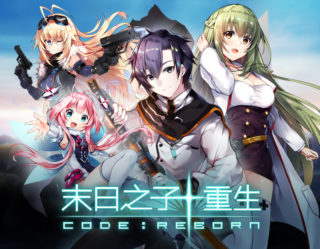 Game Title: Children of Doomsday – Code: Reborn
Developer: CELAD INC.
Platform: iOS, Android, Other mobile platform
Country: Taiwan
Players who enjoy role-playing games should not miss Children of Doomsday – Code: Reborn. The developers decided to increase the ease of play by simplifying the battle system. In addition, players will enjoy the anime art style, the focus on narrative and the performance of Live2D technology.
Children of Doomsday – Code: Reborn is featured on the App Store.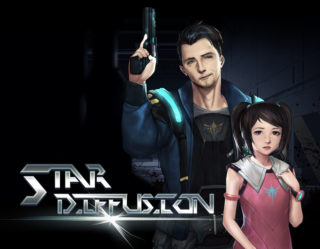 Game Title: Star Diffusion
Developer: CELAD INC
Platform: iOS, Android
Country: Taiwan
Star Diffusion is science fiction on mobile. When Leonard asks for docking at the space port he gets no answer. And when he docks, the port is dark and filled with corpses. Then his spaceship is attacked by unknown creatures. The ship is destroyed, the situation is critical, and Leonard's daughter, Mira, is missing, still somewhere on the planet. Leonard must find Mira, gather enough material, and get her away from this dangerous place. Are you the great player that can make it happen?
Game Title: Sakura Reverie
Developer: CELAD
Platform: iOS, Android
Country: Taiwan
There is a new adventure at Sakura High School. Play this game and discover new school life, young love and a mysterious curse.
Sakura Reverie is featured on Google Play.
To view all of the Indie Prize finalists for Casual Connect Asia 2018, visit indieprize.org.
Comments
Catherine Quinton
Catherine Quinton is a staff writer for www.gamesauce.org. Catherine loves her hobby farm, long walks in the country and reading great novels.