Slime-San: Platformer Inside a Worm
Imagine you're a slime, enjoying a nice hangout in a forest with your best avian friend.
Everything's going splendid when, without warning, you get gobbled up by a giant worm! You now find yourself in the precarious position of being digested soon. So what do you do? You jump, slide and slime your way through the giant worm's intestines and back out of its mouth of course! The developer of Slime-san, Fabian Rastorfer, tells more. 
---

Along the way you discover an entire ecosystem within the worm. You'll encounter areas
resembling beaches, forests and even a makeshift town of critters who also survived being
swallowed, but have given up on ever escaping again!
The gameplay consists of 100 levels, comprised of 400 compact rooms, that require fast
reflexes and quick thinking.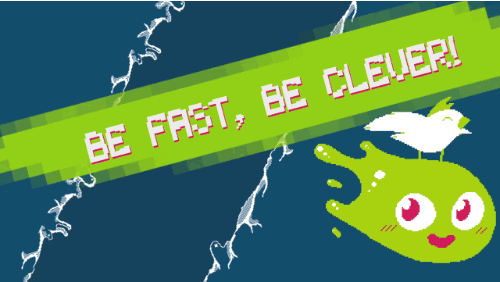 Every second level you'll be facing a new hazard or enemy type, forcing you to adapt your playstyle and remain quick on your feet. Your platforming moves include a time-slowing morph, which lets you move through otherwise solid green objects, as well as a versatile dash that speeds up the world around you! Careful, however, as the timer does not slow down, which means you need to use that move carefully if you're aiming for trophy times. In addition to the trophies the game also has 400 collectible apples that you can spend on gameplay modifiers, costumes, shaders or artwork.
The game has 400 collectible apples that you can spend on gameplay modifiers, costumes, shaders or artwork.
If that wasn't enough, you'll also be able to unlock a variety of additional modes, such as NewGame+ remixes of all 100 levels, Boss Rush or the uber-challenging 1 Life run. Last but not least, you can also compete for the best completion times online!
Game Feel and Tutorials
The most important thing to accomplish in this platformer has been the "game feel". Making a jump feel just right, using dash mechanics to add oomph, to give movement a bounce and gravity a strength… It required weeks of stat tuning to get right. Unity has been used due to platform flexibility and a strong editor. That editor allows artists like myself to also do implementation work which expedites development.
The most unexpected discovery was… how much fun we're having playing our own game! Seriously, we need to stop ourselves from playtesting sometimes! On a more serious note: Tutoring. Getting tutorials to feel just right is incredibly challenging. They can't be too overbearing, but they also need to be clear to a wide audience. Getting those first levels right is crucial to convey a hook to keep playing.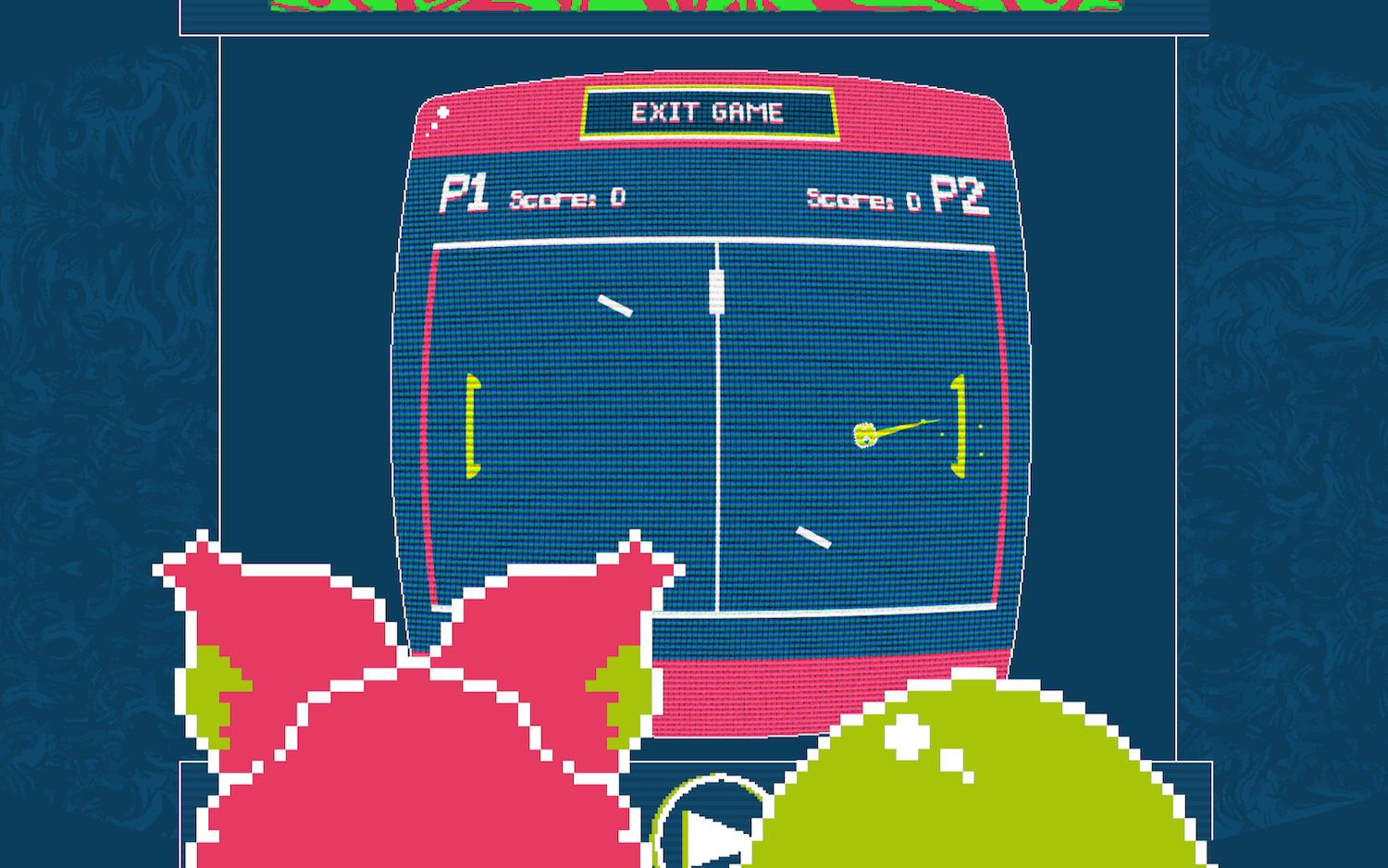 Instead of Black and White
We're known to have games with a silly premise, and Slime-san is definitely as silly as it gets! But we also like to think that it's charming and we like casting smiles on people. It's Fabraz' newest crazy adventure after the critically acclaimed and award-nominated Planet Diver and Cannon Crasha. It has an entertaining story, with an unlikely character and addictively fast gameplay. It is a visually unique adventure using a carefully crafted, 5-color-palette world filled with fun and goofy Japanese references. The idea kind of just came to me one week after Planet Diver's release, not really sure what the trigger was! Maybe I'm just weird!
Because the game is so fast-paced and relies on clear signaling for damaging/morphing/solid tiles we required the game to have a low color palette. But instead of going for the classics like white on black, we decided to go for white on blue! It's a mellow but appealing color that isn't too harsh on the eyes and it lends a lot of character to the game.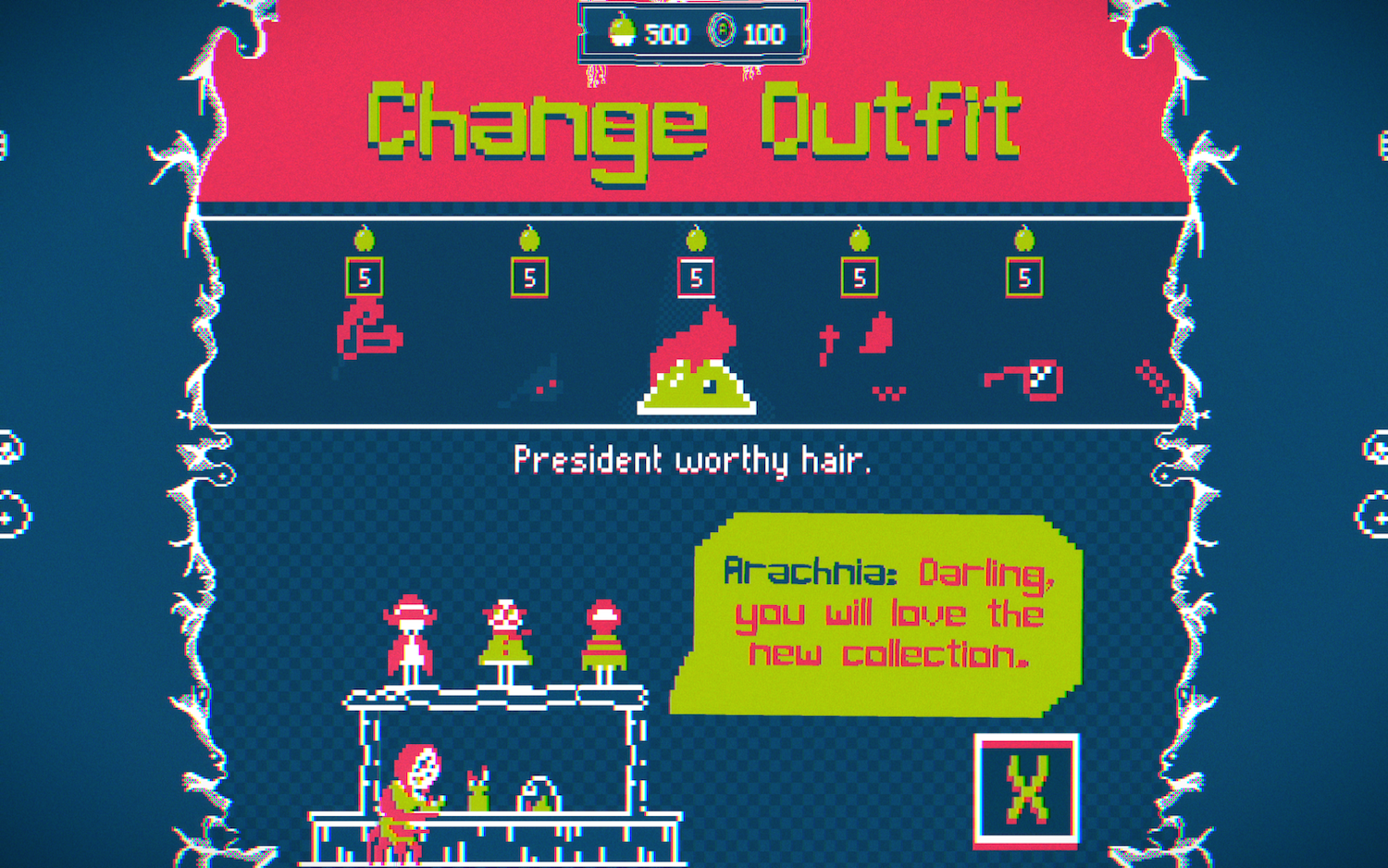 Famous Composers and Just Guidelines
Our core team is based in New York and we're three people in an office every day. But we work with a lot of people outside of the office as well. Like Britt Brady, Markus Jost, all the composers and more.
The soundtrack for Slime-san features some of the most popular chiptune composers in the world! We're talking about Adhesive Wombat, Inverse Phase, Mega Neko, Kubbi, Kommisar, FantomenK, Tiasu and so many more! We clearly wanted this to be the greatest game soundtrack we've ever made so we worked with more famous composers than ever! They were all super supportive and into the idea so it was a lot of fun working with them. We only gave them guidelines and let them have as much creative freedom as possible – needless to say they created fantastic stuff! I love them all.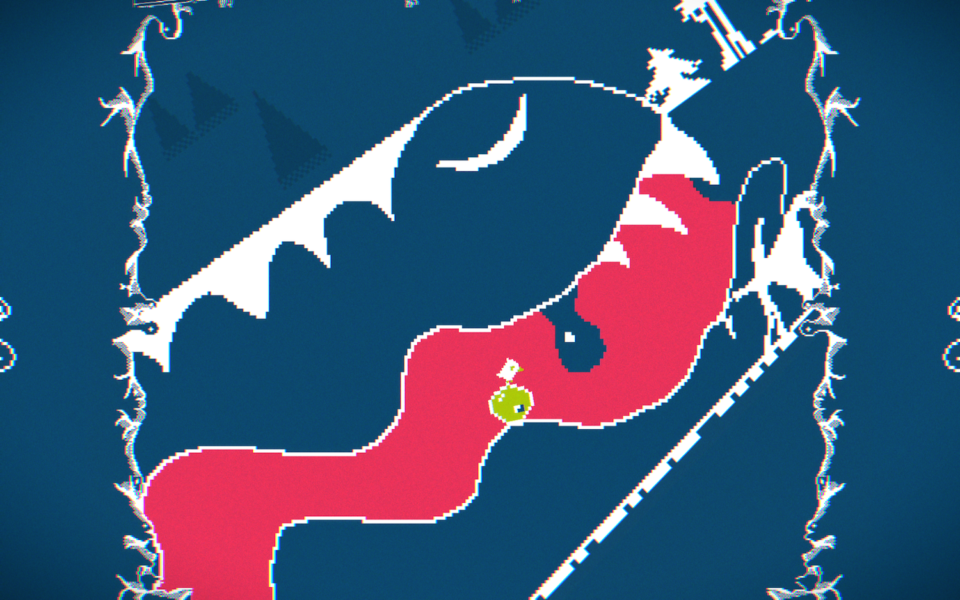 When asked about something he'd like to share but have never been asked about, Fabian comments: "Let's see… How about my personal philosophy on success? 🙂 We have this philosophy we like to share with fellow devs: You have to work really hard to get into a position where you can get lucky. It's silly to blame the lack of success on bad luck but it's also naive to assume your success didn't depend on it either. You have to work hard, every day, and try your very best to achieve success. To get into the position where success could happen. And someday it might! :)"
Slime-san's being published by Headup Games and is scheduled to release on Steam (PC,
Mac, Linux) as well as Xbox One, PS4 and Nintendo hardware. Look out for Slime-san in spring
2017! While the team is currently busy with porting Planet Diver to the Wii U and getting Slime-san ready for beta testing.
Comments
Industry Contributions