Best Indie Games Announced at the 16th Indie Prize Awards During Casual Connect in Tel Aviv
The 16th Indie Prize Awards Ceremony took place at Casual Connect Tel Aviv 2016. Casual Connect is a place where developers can foster relationships with other developers, gain exposure for your professional development team and beautiful games, and learn how to succeed in the new games ecosystem. The Indie Prize Showcase was bustling with developers from around the world competing and showing off their games. Find out who won and more information about their development process.
Best Game Audio and Best Mobile Game: Désiré
Game: Désiré
Developer: Sylvain Seccia
Platforms: iOS, Android, Desktop Win, Desktop Mac
Country: France
My inspiration is book, movie and personal experience. I also played many games on amiga during my childhood like Lucasarts and Delphine Software games (another world, flashback…) – Sylvain Seccia
Sylvain Seccia, the developer of Désiré, has had a dream to create games since 1992 when he started programming on C64 in basic. He is one of those developers who consider a game to be a way to express emotions and to tell a story with his vision of the world.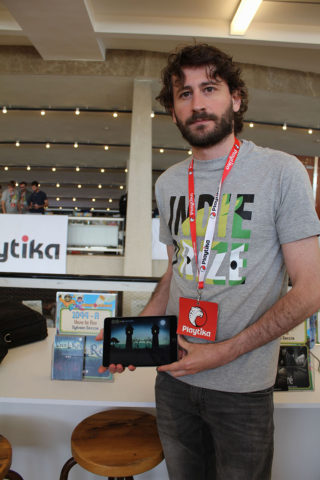 His games differ from others as Sylvain isn't afraid to take risks with new original ideas without cheating. The main value of Désiré is the story and atmosphere that are completely personal. "Désiré is not just a game, it's also an experience of life. Some people love the game and others hate it," said Sylvain, the creator of Désiré.
Now Sylvain is creating a smaller game, Vive le Roi, with puzzle and cool design (that was also nominated for the BEST GAME NARRATIVE and BEST MOBILE GAME at Indie Prize Tel Aviv 2016)
Best Game Design and Best Multiplayer Game: ReRunners
Game: ReRunners
Developer: Klang Games
Platforms: iOS, Android
Country: Germany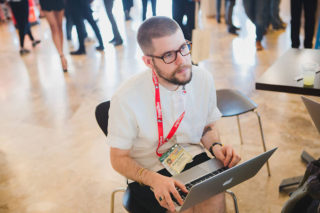 Collectively, Klang Games wanted to create an MMO experience accessible anywhere, which is why they went with creating a game specifically for mobile devices. Klang Co-Founders Ívar and Oddur both worked on EVE Online, so they understand how rewarding MMOs can be, and, at the same time, how intense they can be. The main inspiration for ReRunners was to create an MMO that anyone can play. Individually, each team member brought their own inspirations, making the game very unique – from the art style to game mechanics. Mundi, fellow Co-Founder, is responsible for the game's art direction; he wanted to create a game in pixel art, as it is recogniszble and timeless. Early Sega and Nintendo platformers were an inspiration, like Sonic and Mario, especially for art direction.
Getting the balance for an F2P game to include monetization mechanics was the biggest challenge. It's an aspect that we're always developing. – Jonathan Baker, Klang Games
ReRunners allows the player to create their own experience based on their playing style – they can explore the Overworld and challenge their friends at their own pace, or immerse themselves in the game, and fight to become the greatest Runner of all time!
Klang Games is currently working on a new MMO, which we feel is very ambitious! Stay turned!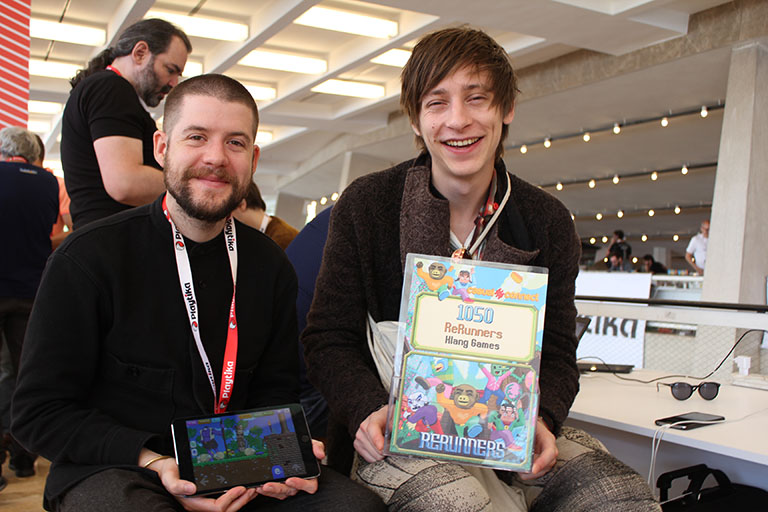 Best Game Art: Book of Demons
Game: Book of Demons
Developer: Thing Trunk
Platforms: Desktop Win
Country: Poland
Our goals and inspirations are pretty much the same – we want to bring back the experiences and universal stories of hit games from the 90's and make them accessible to everyone – both casual and hardcore players. – Tom Tomaszewski, Thing Trunk
Book of Demons is a deck-building hack and slash adventure game which is a pretty unique feature itself, but it's also a game where players can decide the length of quests depending on the amount of time they have. What's more, the game is the first installment of Return 2 Games – a series of original mid-core titles, inspired by the early golden days of PC gaming, which we plan to develop in the forthcoming years.
The development of the game took over 3 years to get to the point where the game currently is, but the marketing and publishing was also turned out to be an extremely tough and challenging task for Thing Trunk, they recently explained it in their blog post: https://thingtrunk.com/bod-early-access-launch-postmortem/.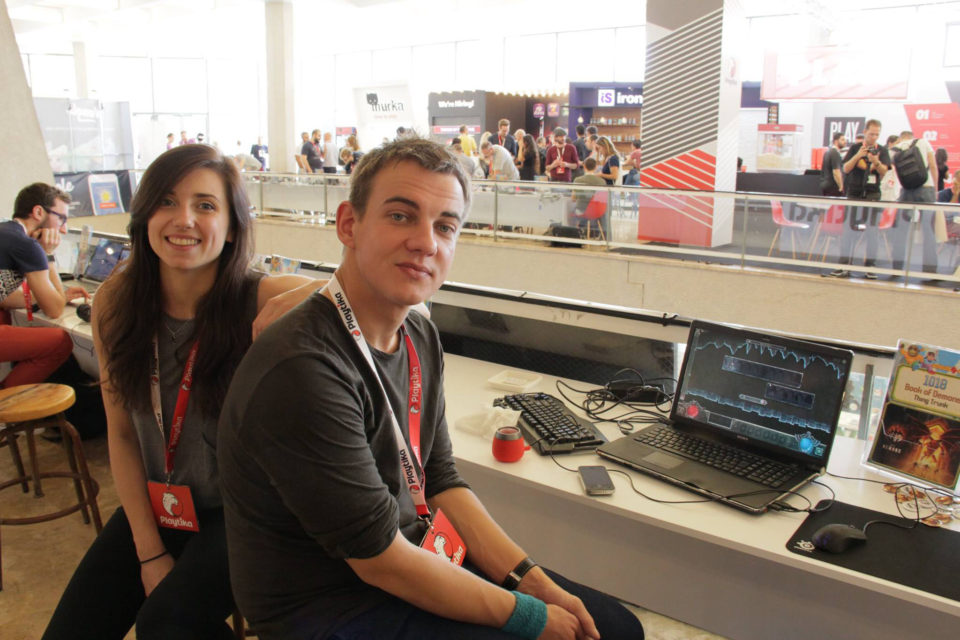 The game is currently available on Steam Early Access, and developers are planning to do a couple of big updates before the main release happens. The updates will mainly focus on adding new character classes and balancing the difficulty of the game. The Early Access is planned for March 2017, the game will also be released on Xbox One and will be brought to mobile devices.
Best Game Narrative: Rusty Lake: Roots
Game: Rusty Lake: Roots
Developer: Rusty Lake
Platforms: iOS, Android, Desktop Win, Desktop Mac, Web
Country: The Netherlands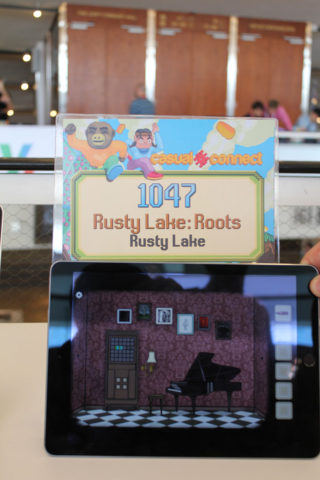 Rusty Lake: Roots is 10th game in the Rusty Lake universe. The developer – Rusty Lake – wanted to make a bigger point-and-click adventure with a unique story similar to Rusty Lake Hotel. The idea about a family tree came in January: "Since then we got really excited and we talked about the possibilities of such game every day," – said Robin Ras, the developer from Rusty Lake. A Family tree fits the story of Rusty Lake very well, developers use a lot themes like death and birth. But the developers also saw a lot of possibilities for adding a lot weird stuff, which people are used to when they play Rusty Lake games. Rusty Lake wants to make their games accessible for everyone, that's why they choose for a combination of free and premium games.
The most interesting part of Rusty Lake: Roots is that every portrait leads to a different family moment in the Vanderboom family tree. Eventually 3 big branches with portraits will grow, and you will see many connections of each family member through the years.
Our main goal is to be the Twin Peaks of gaming. We want to entertain people with the mysterious place called Rusty Lake and let them be part of it, waiting every 2 months on a new chapter. – Robin Ras, Rusty Lake
Next to our premium point-and-click adventures: Rusty Lake Hotel and Rusty Lake the developers have 8 free Cube Escape games in the stores. They want to continue this series and hope to launch a new Cube Escape at the end of this year. It will be free on iOS, Android and Desktop.
The Best Kids and Family Game: Disco Dave
Game: Disco Dave
Developer: Amused Sloth
Platforms: iOS, Android
Country: Romania/UK
The 70's and 80's disco scene played a strong role in establishing the mood of the game. Strong neon colors, dancing competitions on the disco-floor, the famous Studio 54 are just a couple of things that inspired developers of Disco Dave to create the game.
Amused Sloth's goal is to make games that bring a smile to your face. They are always trying to experiment with new mechanics and themes, striving to make fun games infused with humour and charm. The genuine alchemy between the simple time-killing gameplay, the familiarity of voxel-like graphics, enhanced by the neon vibes of the disco era, and the groovy sounds that keep you going.
One of the biggest challenges was being able to properly coat the game rules with meaningful theme-infused elements, while keeping them intact. It helped a lot to keep an eye on our players' behaviors and thoughts. We even rewarded them with a secret character unlock, for finding a loophole in the game. – Adrian Rusu, Amused Sloth
Developers prepared a series of content updates for Disco Dave fans: funky fresh music, extra environments, all-new characters. Beyond Disco Dave, Amused Sloth will keep experimenting with new ideas, aiming to deliver a fun and unique experience to the mobile gamer.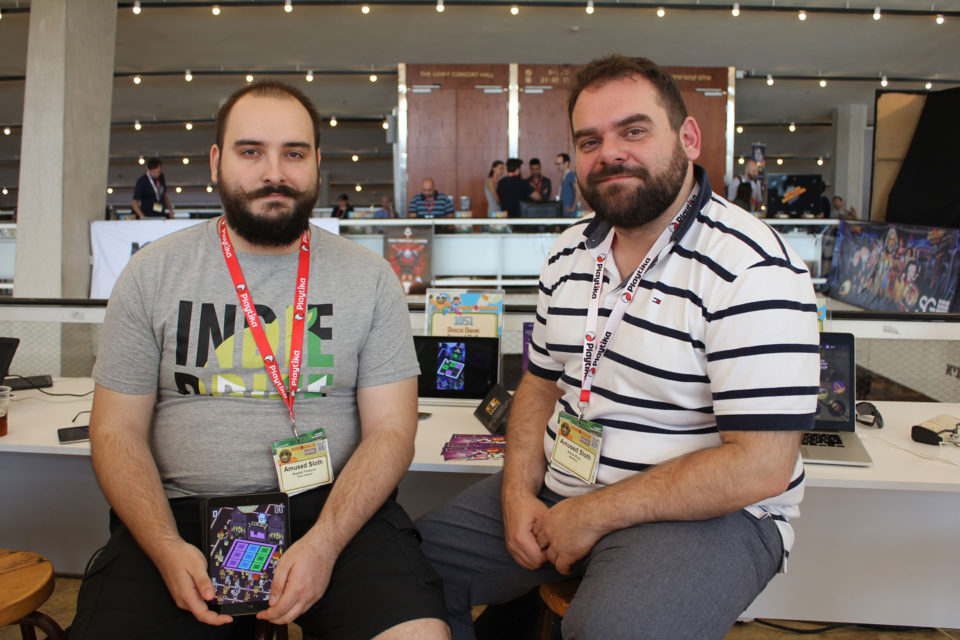 Best VR Game and Most Innovative Game: Wrath of Loki – VR Adventure
Game: Wrath of Loki – VR Adventure
Developer: The House of Fables
Platforms: VR mobile
Country: Poland
The House of Fables create games to entertain and educate at the same time. The goal was to create wonderful mythic worlds which let players lose themselves, relax and play.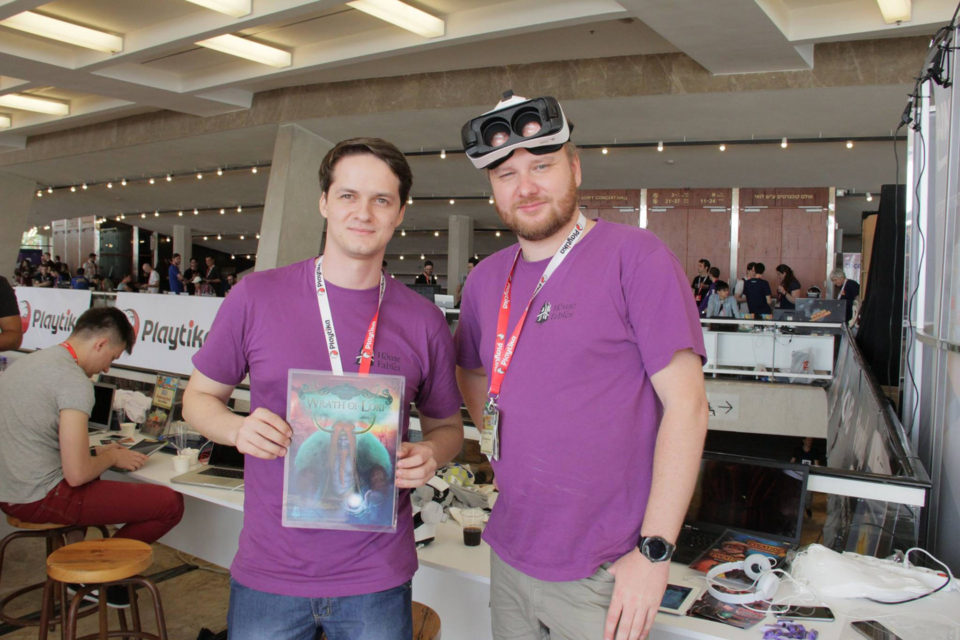 Wrath of Loki – VR Adventure has interesting stories based on mythology and unusual solutions, for example: moral choices in Eventide 2, which is the first game with this kind of solution in the genre. As The House of Fables has already created a series of adventure games called Eventide for pc, mobile and consoles they were in the mood to utilize myths from around the world. For VR the developers wanted to start with a mythology that was already settled in pop culture. "And hey – who doesn't want to be Thor and wield Mjolnir? Heck, that is why Wrath of Loki was created," said Marta Wierzbołowska.
The hardest thing during the creation of VR games was to invent a way to build colorful locations in 360 degrees – there was no recipe on how to create such a place. It's one thing is to fulfil the technical criteria and the quite another to achieve a strengthened immersion into the world designed. – Marta Wierzbołowska, The House of Fables
The House of Fables is continuing to develop their HOPA games, releasing them on new platforms (most recently XBOX one), Gardens Inc. 4 is going to be released on mobile soon and other than that – VR, VR and more VR!
Best In Show: Audience Choice
Game: Heroes Rage
Developer: Playtagon
Platforms: iOS
Country: Israel
Yuliya: What was your inspiration for game creation?
Heroes Rage: We were inspired by World of warcraft and Dota.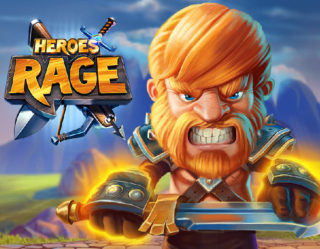 Yuliya: Why do you create games, what is your main goal?
Heroes Rage: Make the best mobile MOBA game in the world!
Yuliya: What are the main value of your game? What makes it special and/or interesting for players?
Heroes Rage: Our gameplay is very exciting.
Yuliya: What was the hardest part in your path from having an idea to create a game till release/ this moment?
Heroes Rage: Iteration with other people.
Yuliya: What are your further plans in game development?
Heroes Rage: We are planning to add more social features.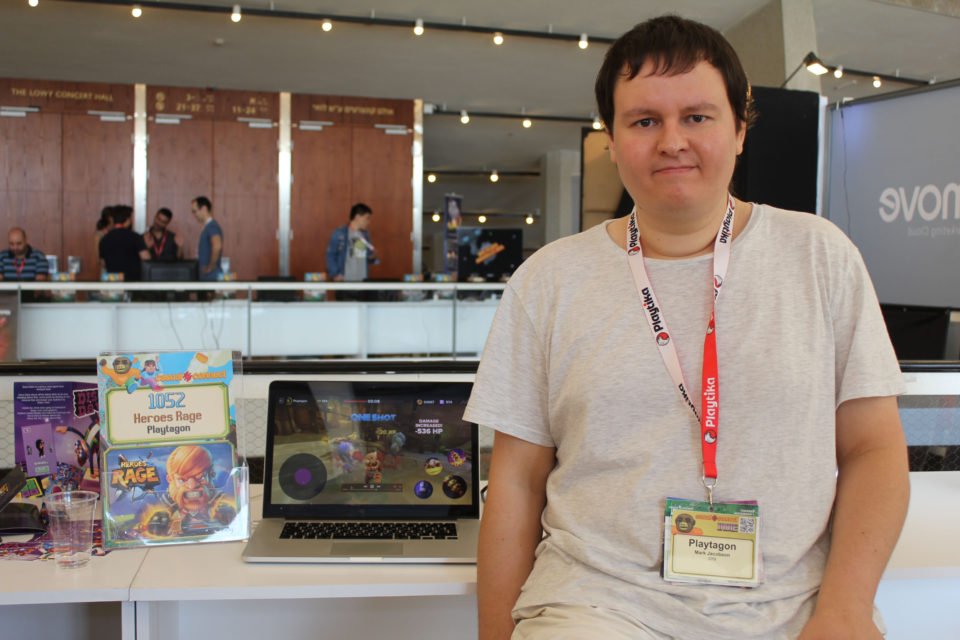 Indie Prize is honored to recognize the best and the brightest indie developers from all over the world! A great thanks to all the developers who joined the international Indie Prizes showcase in Tel Aviv, to all the judges who played the games and chose the best games that were invited to the showcase and provided with a scholarship. And a special thanks to the companies who support the winners with valuable prizes: Amazon Appstore, Photon, Samsung XSplit, Plantronics, IBM Company and Meed
Indie Prize GOLD sponsors: GamePoint, SG Interactive and PayPal
Indie Prize Platinum sponsor: UNITY
We are looking forward to meet you again at the next Indie Prize during Casual Connect Berlin 2017 on February 7-9th! Don't miss the deadline to submit your game: Dec 5th, 2016
Find the full list of nominees below:
BEST GAME AUDIO
Désiré developed by Sylvain Seccia
Disco Dave developed by Amused Sloth
Notes of Obsession developed by Creaky Stairs Studio
Beat Cop developed by Pixel Crow / 11 bit studios
BEST GAME DESIGN
ReRunners developed by Klang Games
Désiré developed by Sylvain Seccia
Algotica – Iteration 1 developed by Alexander Khoroshavin
Disco Dave developed by Amused Sloth
BEST GAME ART
Book of Demons developed by Thing Trunk
Algotica – Iteration 1 developed by Alexander Khoroshavin
One Day in London developed by Owl studio
BUCK developed by Rainfall Entertainment
BEST GAME NARRATIVE
Rusty Lake: Roots by Rusty Lake
BUCK developed by Rainfall Entertainment
The Office Quest developed by 11Sheep
Vive le Roi developed by Sylvain Seccia
BEST MULTIPLAYER GAME
ReRunners developed by Klang Games
Deuterium Wars developed by Disquire
Heroes Rage developed by Playtagon
Take Cover developed by Gamajun Games
BEST KIDS AND FAMILY GAME
Disco Dave developed by Amused Sloth
Super Barista developed by Appnormals Team
Achtung Deep developed by KELPIE Studio
BalanCity developed by Fernando Cordoba
BEST MOBILE GAME
Désiré developed by Sylvain Seccia
Vive le Roi developed by Sylvain Seccia
Take Cover developed by Gamajun Games
HeroG developed by Narwhal.GT
BEST VR GAME
Wrath of Loki – VR Adventure developed by The House of Fables
Worlds Demolisher developed by Total-Viz
Meantime developed by Team Meantime
Castle Wars VR developed by Andrey Kozlov
MOST INNOVATIVE GAME
Wrath of Loki – VR Adventure developed by The House of Fables
Meantime developed by Team Meantime
Dungeons of Rezrog developed by Soaphog Ltd.
TateRo developed by TateRo team (Vered Shammash)
BEST IN SHOW: AUDIENCE CHOICE
Heroes Rage developed by Playtagon
Cheers!
Comments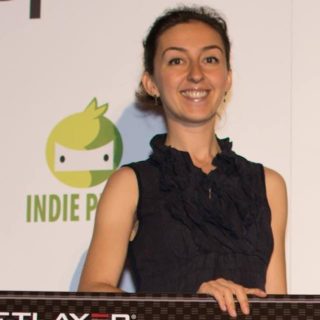 Yuliya Moshkaryova
Yuliya Moshkaryova is the Indie Prize Director and Senior Project Manager and Team Leader at Ukrainian indie studio Wildec LLC. Yuliya travels around the world to meet indie developers from every corner of the globe and to invite the best games to join the Indie Prize scholarship. Follow @MoshkaryovaYuli to stay updated about Indie Prize news and gamedev events.