Madness Road: Showcase (in Life), Destroy (in Game)
Cells Games is a small indie team of professionals that got together a few years ago. But it was just in the beginning of this year that they found time to focus on a project. The team got even more tight-knit when they started preparing for the Game Jam Kanobu 2016 contest where they eventually won the  Unity Special Award there.
"We work remotely, everyone being in different parts of the world: I'm in Kyiv, our programmer Sasha is in Krasnoyarsk, another programmer Misha and artist Andriy are in Dnipro, and sound designer Anton is in St. Petersburg. So yes, it's all remote, but this doesn't get in our way to communicate and have good workflow", says the studio's CEO Eugene Lavrinenko as he shares the story of Madness Road, a mobile racing game inspired by post-apocalyptic movies about total destruction.
---
"The game idea came up as we were prototyping and sketching in Unity. We had just started making voxel art, and that's why we considered 3D games. We made a ton of art, including the cars. Then we understood we want to make 3D racing and instantly decided it's going to be a mix of Carmageddon and Mad Max. This is how the concept was born, followed by lots of prototypes, development, iterations and testing of the gameplay, as well as conferences", Eugene shares.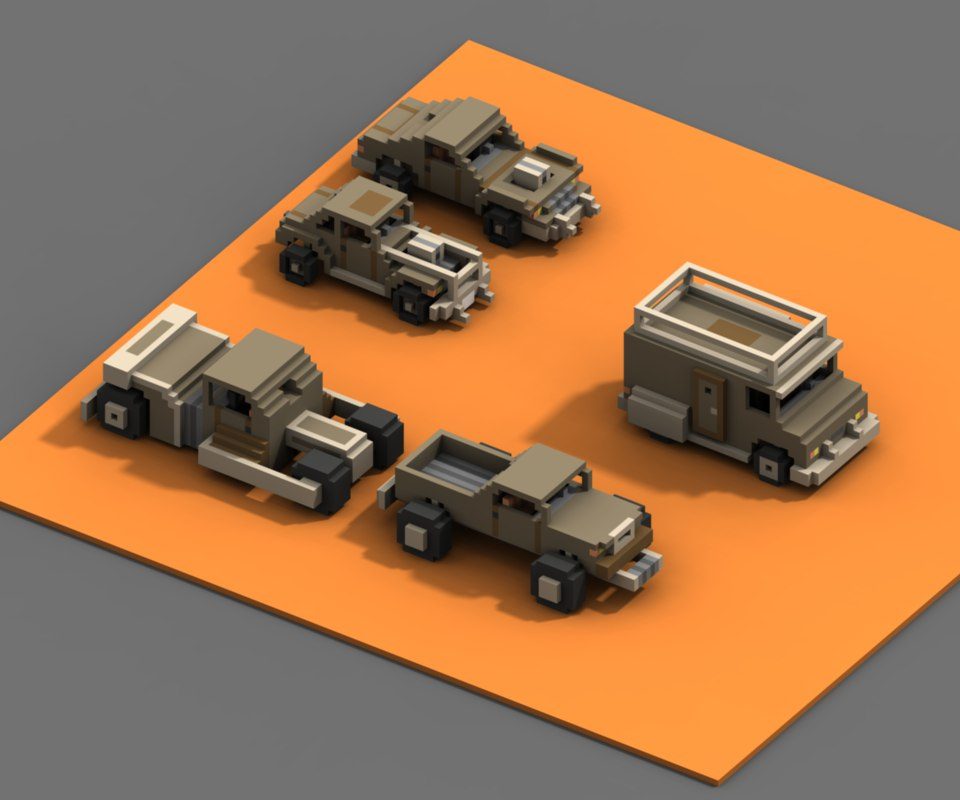 It took the team 9 months to go from the raw idea to what you can play now, and the 10th month is going on now. The game was ready pretty fast, and what took more time was implementing the changes based on player feedback, as well as polishing.
Release is just a beginning
"Actually, polishing and perfecting the whole thing fits the Pareto principle: in just 20% of time we made 80% of the game, and then polished and improved the overall quality of the remaining 20% of the  game for 80% of time", the developer admits.
Polishing and perfecting the whole thing fits the Pareto principle.
Why voxel graphics? "Because we adore this style, as well as we love Crossy Road, Shooty Skies and Monument Valley. And that's it about "why".
Eugene says they had 4 conferences and hundreds of players who played Madness Road and got feedback that resulted in what they have now. "But the process isn't over: not so long ago we started reworking the key mechanic of petrol (upon request of the players), and are on our way towards completing a high-quality implementation. The release of the free mobile game is just the beginning, believe me!"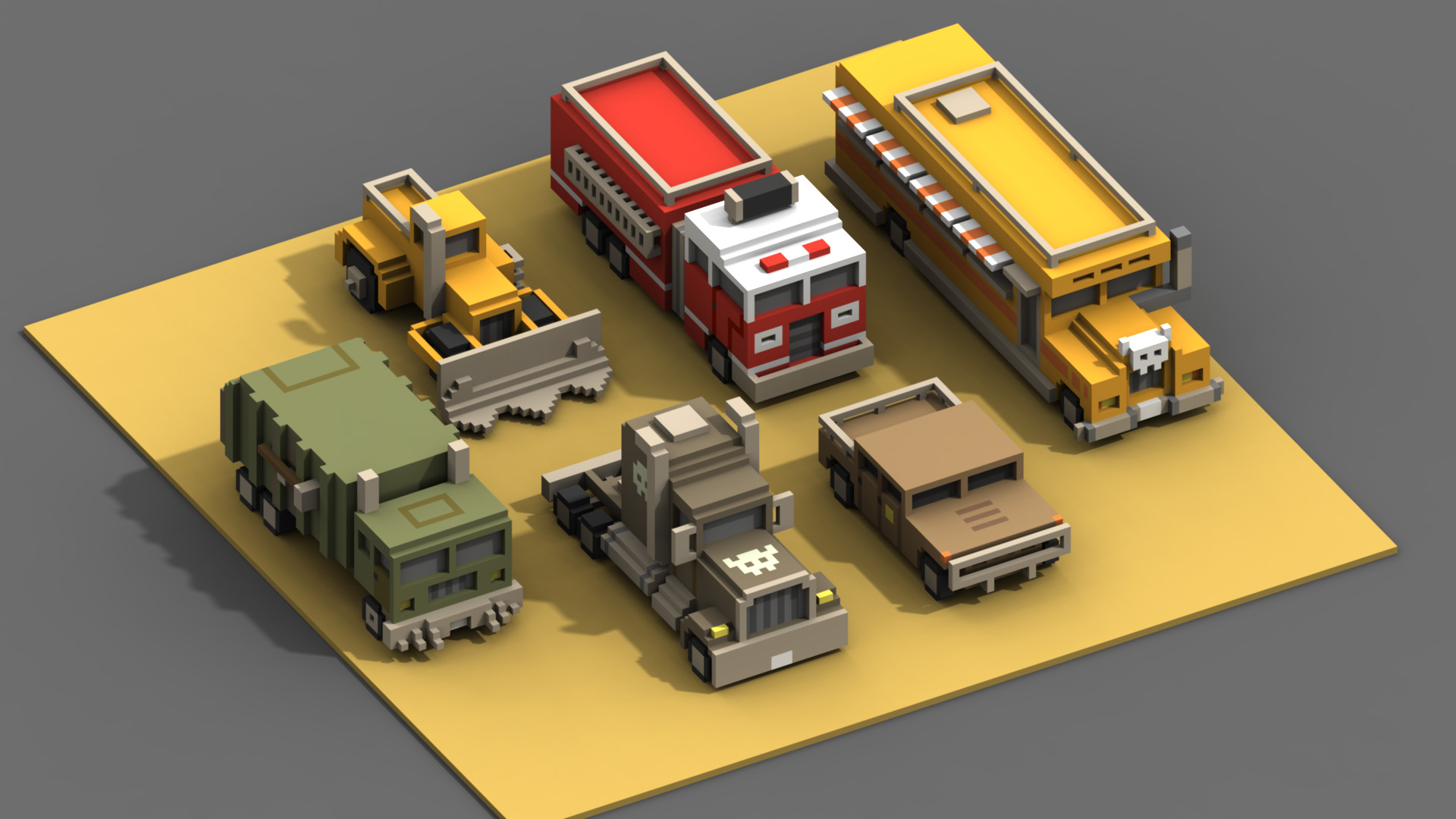 Music and Physics
We've held a contest to find a composer for Madness Road. Anton Dyachenko from St. Petersburg happened to be the one who made the music of the quality we were looking for. He's an awesome sound designer we can recommend. We are still writing new tracks by the way. Most references are from Mad Max. We did our best to create the vibe, so made around 60 sounds and 3 full 3-minutes tracks.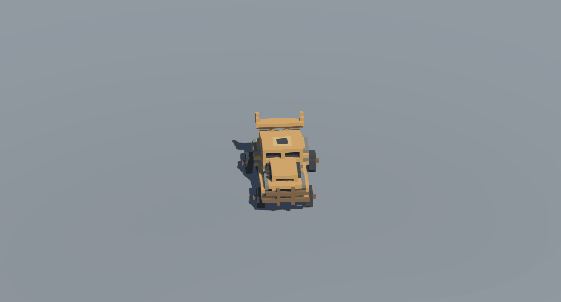 Physics is our everything. We didn't choose the way of full destruction initially – most cell phones' capacity isn't enough to handle that. But during development we understood that could be one of the main features of the game. This is why we first made it possible to physically destroy zombies, and buildings after that, which happened to be harder to implement than we expected. Eventually we heard lots of positive comments from the players: that they haven't seen this kind of destruction and physics being so realistic in any other game. We're more than happy to hear it.
Key To Wider Audience
When asked about the intended target audience, Eugene is happy to have mistaken in the predictions. "We thought our audience would be guys of 9 – 35 years old, but glad to realize it's much wider: along with teens, grown-up men play Madness Road, as well as girls enjoy it, we noticed this at one of the showcases. We think Madness Road is a game for a wide audience thanks to the low entry barrier."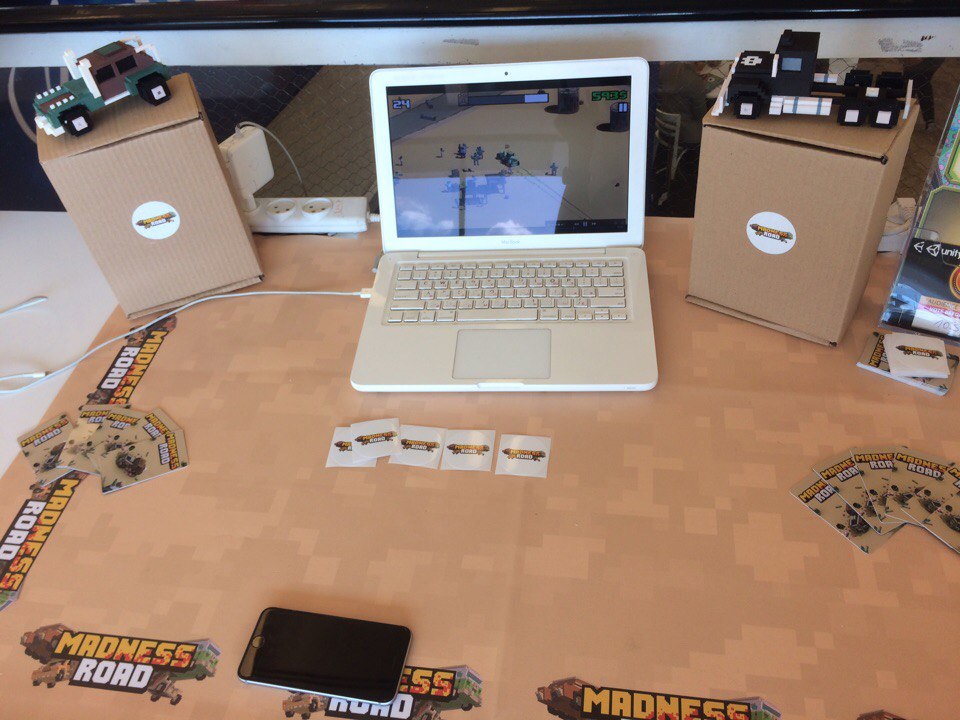 As those experienced devs who survived the release, the Cells Games team already came up with their own secret of success: "Make a high-quality game. That's it. This is the main and most important thing. If your game is high-quality in all possible aspects, if it's amusing, you will be featured no matter what."
Show and Listen
When asked whether it's harder for an Eastern European devs to get noticed in the app stores, Eugene says the chances aren't related to country. "We have devs from 3 countries on our team – Ukraine, Russia and Belarus. There aren't really any factors to hold us back. While there are positive trends: frequent gamejams, conferences like DevGAMM, White Nights, Casual Connect, Games Gathering that support the indies in some cases, by providing free conference passes, table spaces for showcasing and networking with the devs, gamers and publishers, as well as lots more nice opportunities. In other words, if you have what to show, and the game is already on the prototype stage – there are opportunities for its development".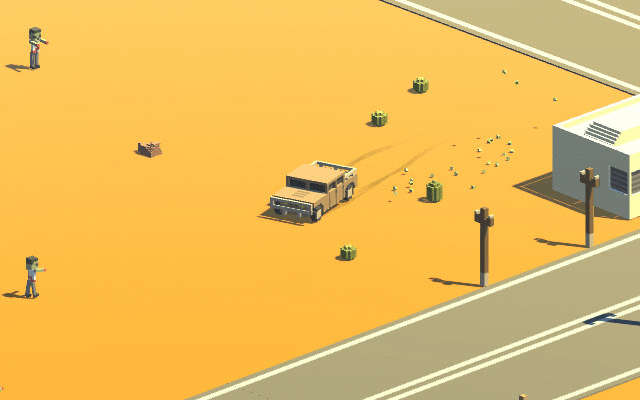 So what is life like after release? For Eugene and his team it's about positive reactions from players from the whole world as well as understanding what needs to be done so that the game would become even better. Profit isn't key, he adds, but is like a pleasant bonus. Life after release is also about work on updating and enhancing the game. "That's what we are busy with these days", Eugene explains. "Updating, making the game better, doing lots of corrections and upgrades to make the quality even higher. In mid-December we're releasing Madness Road for Android, then a big seasonal winter update. After that – entering the Chinese market and Amazon. So yes, we've got plenty of things to do."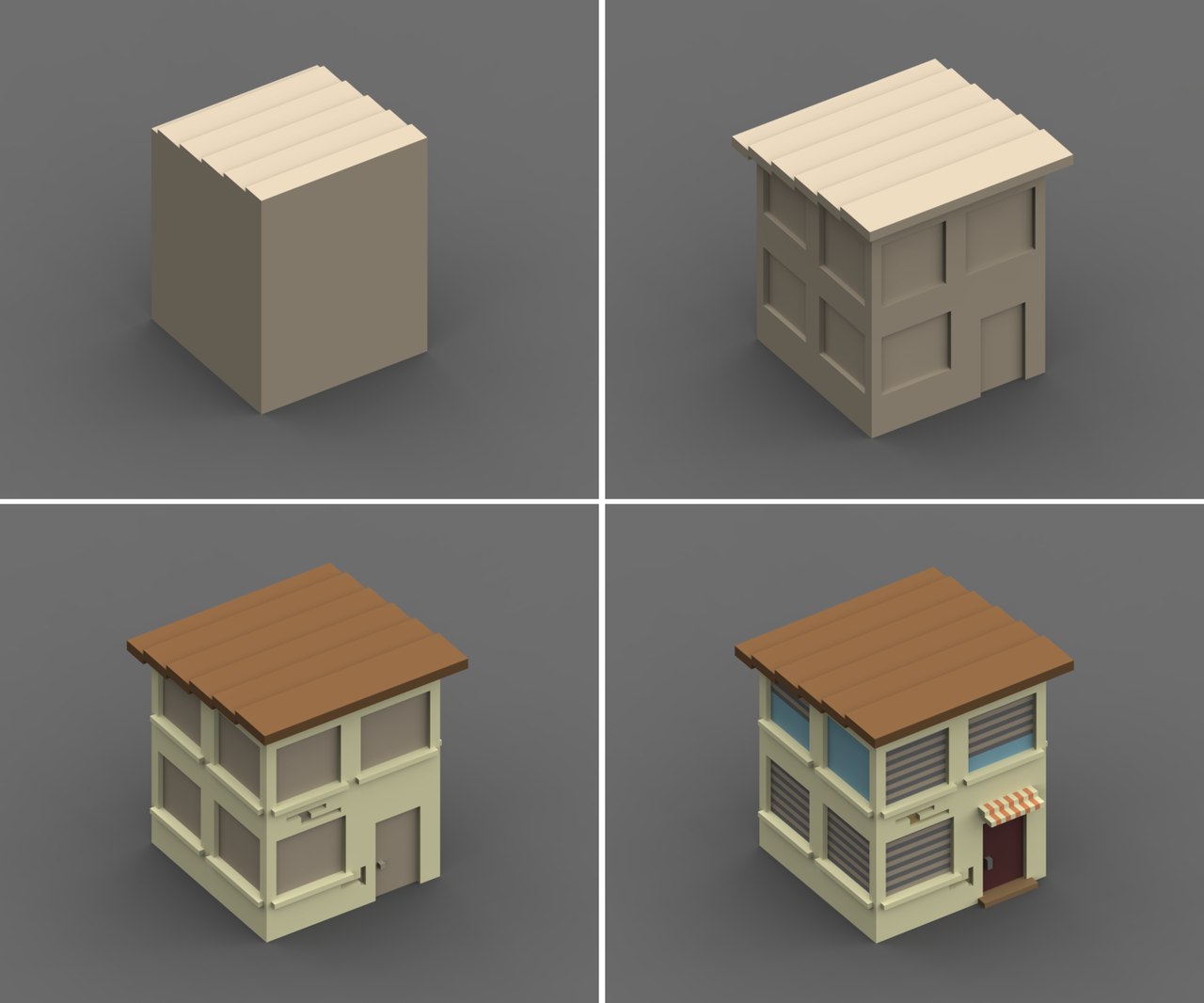 "Don't be scared to make games, forget about all kinds of bias and do show your prototype to friends and family, and to the widest audience possible – for the sake of feedback. Participate in gamejams and conferences and showcases whenever you can in order to expand your audience. Be open-minded, take genuine interest in other people's work, and share experience with them, be sociable – it's most likely that someone has just gone through the exact issues you're currently facing and can share a workaround. Also – believe in your game, you can't do much without this", Eugene advises fellow indie devs.
Comments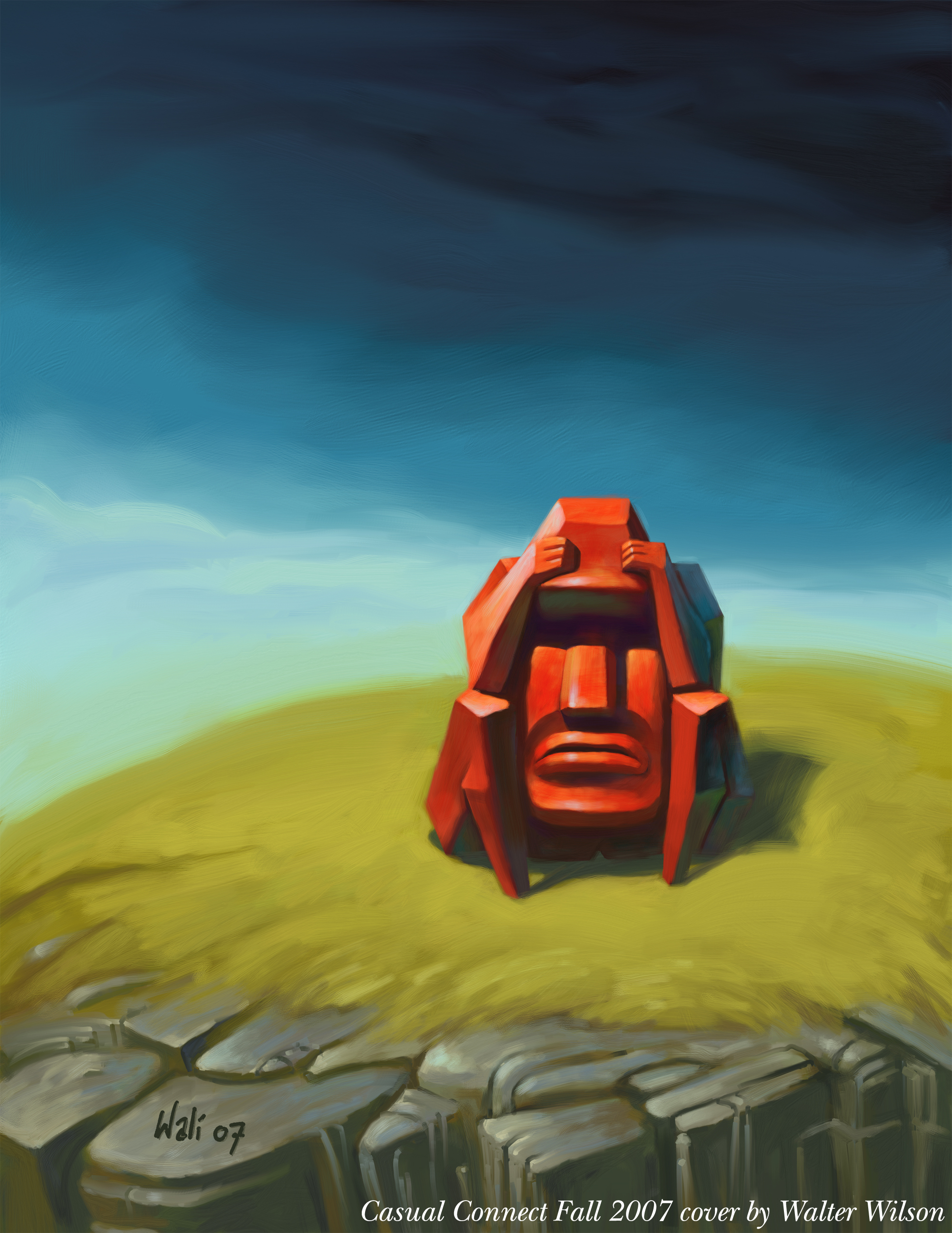 Orchid
Orchid is a content manager at Casual Connect and the developer editor for Gamesauce. Orchid loves kittens and all things super cute.