GameMaker Studio 2: Remade to Stay Up-to-date
GameMaker, the popular tool for both beginner and experienced devs, has finally got an updated version, GameMaker Studio 2. Revealed shortly after GDC 2017, the updated engine has a new look as well as features, including layer-based level editing that makes it possible to create more complex visuals with backgrounds, tiles, instances, assets and paths. Also, now there's level inheritance – to create multiple levels at once, as well as an advanced tiling system that automatically selects the right tile for the job. At GDC 2017 Gamesauce got a chance to see the new version of GameMaker being shown by YoYo Games' CTO Russell Kay, and to find out more about the popular engine.
---
In the beginnings of GameMaker Studio, around November 1999, there was just one programmer. Now, Russell says, the core tech team is a multi-disciplinary one and includes programmers, artists and designers that have extensive games experience across multiple console generations. "All the way back to 8-bit computer days, and through to current generation PS4 and Xbox One. We have worked on multiple well known franchises from Lemmings and Grand Theft Auto through Medal of Honor, Harry Potter and Formula 1."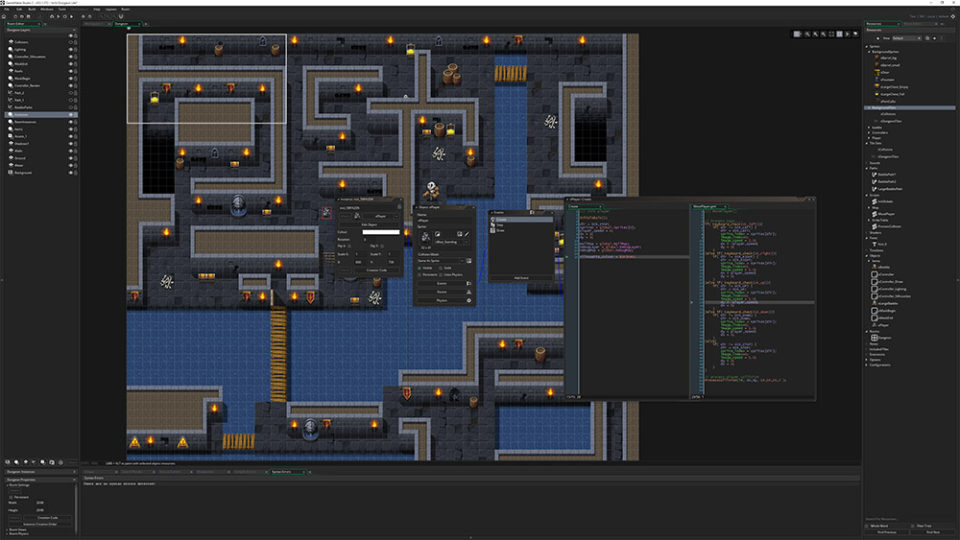 Old codebase? Time for a new version!
While the original GameMaker is still popular among developers, its own creators started facing some difficulties in keeping it up-to-date: "Our main push for starting on GameMaker 2 has been that the original GameMaker had been written in Delphi and while we had rewritten all the main runtime components into C++ and C#, the last remaining component was the one the user interacted with most of the time. We were having major issues with getting programmers who understood Delphi and with the age of the codebase itself as it was getting very difficult to add features that were needed", Russell explains. So they took the decision to rewrite everything from the ground up to improve the user experience and to bring GameMaker Studio into the 21st century.
We were having major issues with getting programmers who understood Delphi and with the age of the codebase itself.
Compatibility issues ironed out
So, how did the GameMaker creators know what exactly devs wanted in the new GameMaker? "We talked to our users, we had extensive discussions with our user base and engaged with many of our high-profile developers, we had regular meetings at industry events and we tried to keep them in the loop on what was happening and how some decisions had been made and listened to them when they had issues and concerns", Russell recalls. "We could not talk publicly about it for many reasons, but we did have a closed beta that lasted for 10-11 months and through that we ironed out a lot of compatibility issues and took on a lot of feedback that made the product much easier to work with and improved the quality considerably".
GameMaker Studio 2 is focused on creating 2D games and with the new IDE the YoYo Games team is still looking to provide the most accessible 2D game engine in the market. "This means that our IDE should be easy to learn and it does not get in the way of creating a quality game", Russell says.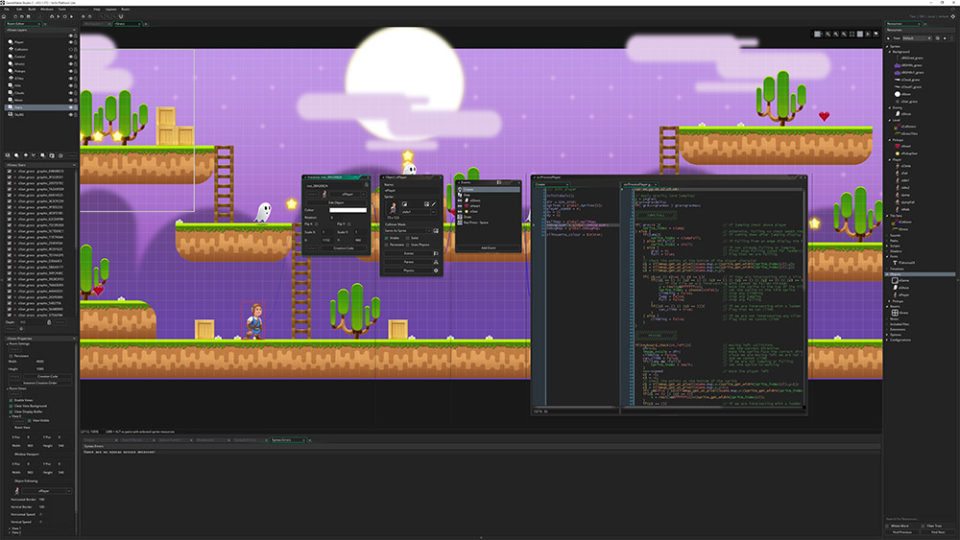 "Although GMS2 is not just for beginners, by focusing on being easy to use it has the twin benefits of being accessible and understandable for beginners, and it makes things faster and more efficient for professional developers". Simply speaking, the GameMaker 2 devs define their target audience as "Anyone who wants to make great games quickly and easily" and say their updated creation will speed up the development and release cycle of any 2D game.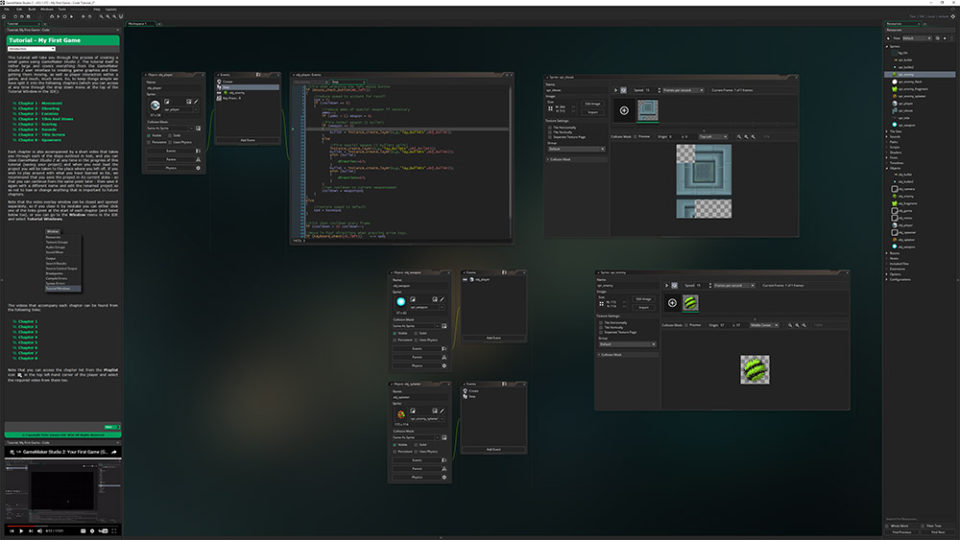 "Our IDE should be easy to learn and it does not get in the way of creating a quality game".
YoYo games proudly share the list of known games made in their engine, and those include Risk of Rain, Hotline Miami, Nuclear Throne, Hyper Light Drifter, Gunpoint, Hero Seige and Blackhole, and are available across multiple platforms on Steam and consoles. "With our backward compatibility all of these could be brought over to GameMaker Studio 2", says Russell.
Their team is currently working on the Mac release of GameMaker Studio 2 and promises to continually improve the product in many ways with regular updates and new features over the comings years. They're also busy with creating and supporting their community, particularly through forums and help desk, both of which allow the team members to directly interact with their users.
---
As the Chief Technology Officer at YoYo Games, Russell Kay has a passion for video game development. Before joining YoYo Games, Russell was the senior software architect at Realtime Worlds where he oversaw the technical vision and team of over 30 programmers for Project My World, a 3D mapping software development kit. As the founder and Chief Executive Officer of Visual Sciences, Russell built the company from three to 150 team members during a span of 13 years working for publishers such as Sony, Electronic Arts and Take 2 on AAA video game series, including F1, Harry Potter, Medal of Honor, Grand Theft Auto and Myst. Prior to founding Visual Sciences, Russell was a co-founder and head of PC programming at DMA Design (now Rockstar North) where he created the PC version of Lemmings. Russell is a visiting professor of Computer Games Technology at Abertay University in Scotland and a founding member of the Dundee University Applied Computing Department Industrial Advisory Board. Russell holds a Bachelor of Science with First-Class Honors in Computer Science from Dundee University.
Comments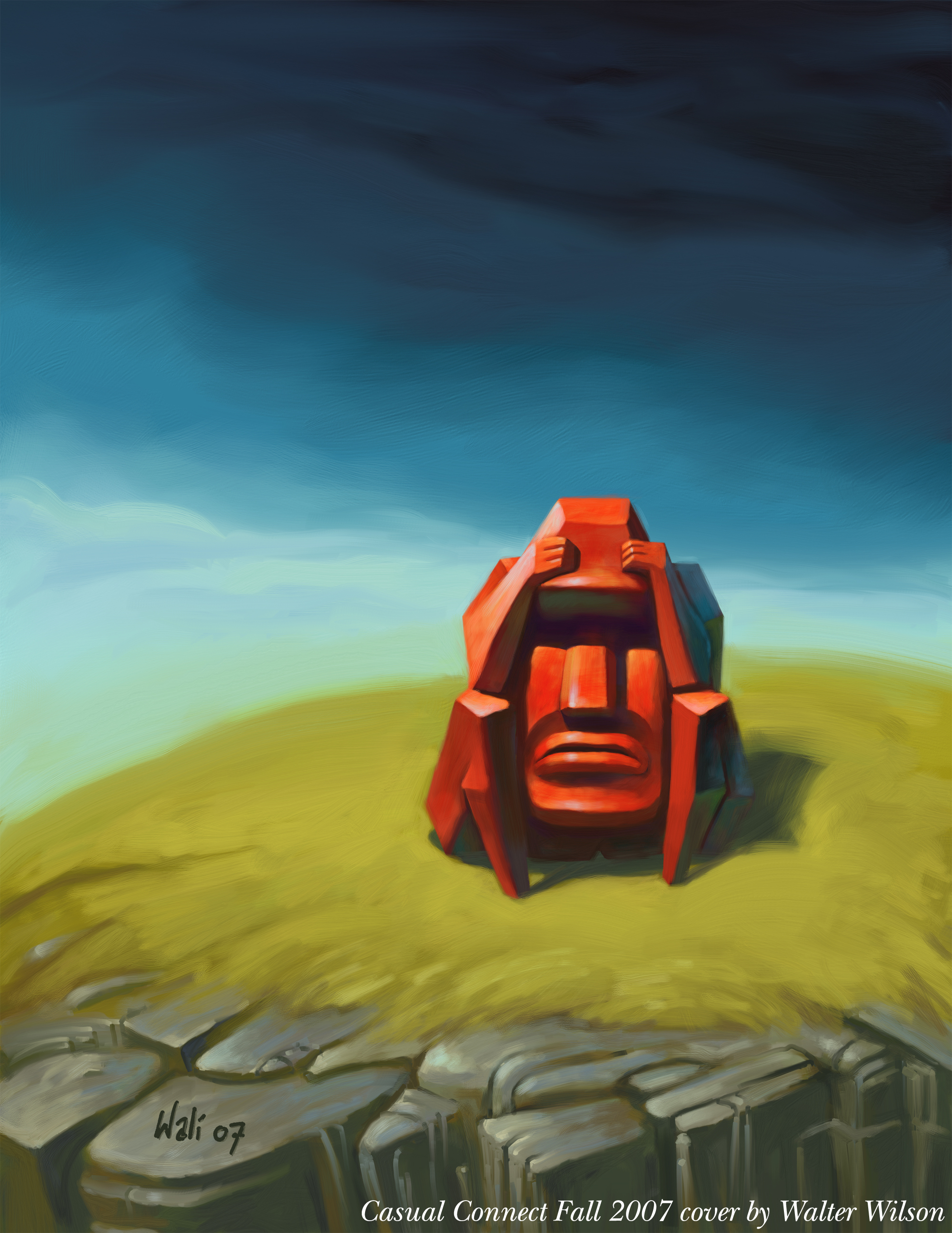 Orchid
Orchid is a content manager at Casual Connect and the developer editor for Gamesauce. Orchid loves kittens and all things super cute.