Newzoo predicted that in 2016, revenue from tablets and smartphones will generate $36.9 billion U.S. dollars in revenue. This will comprise 37 percent of the total market, making it the first year that mobile game revenue is expected to be greater than either console gaming or PC gaming, which are pegged at $31.9 billion U.S. dollars and $29 billion U.S. dollars respectively.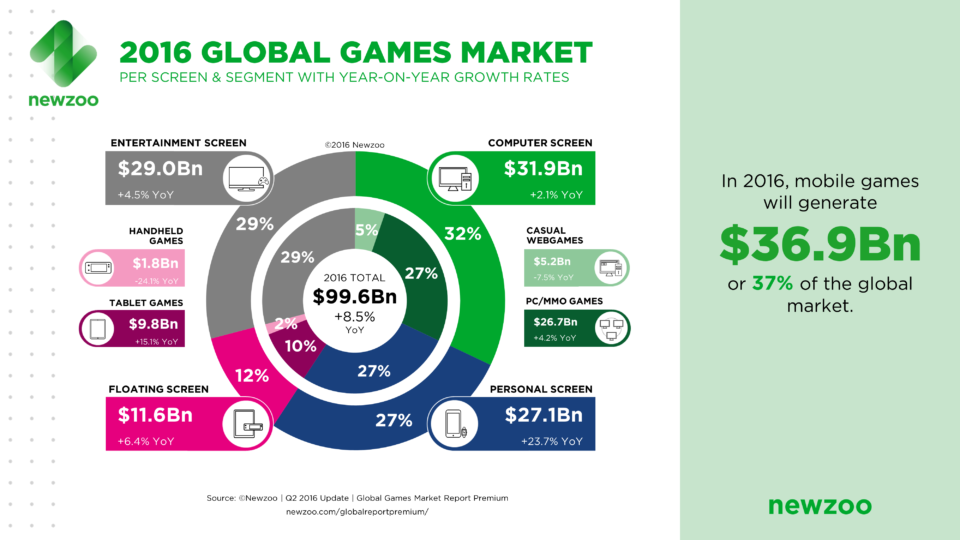 While this is a clear demonstration of the growth of the mobile market, which is expected to increase its share as the total revenue of the gaming industry is expected to be $118.6 billion in 2019, it does not mean the end for either gaming on PC or consoles. In fact, PC gaming is expected to see a 2.1 percent increase in revenue this year while console gaming revenue will rise 4.5 percent.
It seemed like the continued rise of mobile gaming might displace console gaming and many predicted just that a few years ago. That doesn't seem to be the case, however, and we're going to name the various ways that neither mobile nor console games will replace the other.