Bee7's Wandrille Pruvot Adapts Monetization across Markets | Casual Connect Video
'We are constantly finessing the Bee7 solution to adapt with users.'–Wandrille Pruvot
Click To Tweet
Wandrille Pruvot, VP of sales for Asia Pacific at Bee7 Limited, explained how Bee7 leveraged lessons learned from Outfit7's games like Talking Tom and a network of over 250 million users to understand how to attract, retain and monetize app users during his Casual Connect Asia 2015 presentation. "There's a lot of money that can be lost, and you have to be sure you have the right monetization tool," he says. For ways to boost app revenue, see the video and slides below.


Wandrille Pruvot has been working on mobile games longer than most — he started in the industry in the early 2000s at DreamCatcher games and Bouygues Telecom, helping make some of the first games for mobile devices of the era. He's witnessed more than a decade of evolution in mobile gaming, and he knows how hard it can be to find success. That perspective helps drive him in his current job at Bee7, a monetization platform for Android.
"Despite the challenges that exist in making it big in games, it is an industry comprising of passionate and creative people driven by a desire to create entertainment and enjoyment for gamers," Wandrille says. "So, with my role at Bee7, when we are able to provide a solution for game success to these developers, it's pretty satisfying."
Building Solutions
Wandrille started working at Bee7 at the invitation of John Rankin, the company's managing director and a former colleague of Wandrille's. Rankin knew about his expertise and passion for the industry Wandrille says, so Rankin approached him to take on Asia.
His prior career experience has helped him meet the challenges and opportunities of international game monetization, he says: "I've been working in mobile games, content creation, game monetization and mobile advertising for 15 years on three different continents, so I understand the clients and the markets in most places in the world."
Introducing Bee7 to potential clients can be tricky. "The logic behind it makes complete sense, but it's very new and different from other monetization tools in the market so there is more of an education process involved," Wandrille says. He finds that the best way to explain Bee7 is to let developers see the platform's effects within their games. Once they do, he says, they're quick to realize its potential.
Calling monetization a challenge for developers is almost an understatement. As quoted in Wandrille's Casual Connect Asia 2015 speech, Jon Hare reports the average mobile game costs $25,000 to make but generates only $5,250. There are several ways for developers to monetize their games, but the number of monetization tools can itself become a hindrance in complex and competitive markets. Wandrille's first advice to developers facing this dilemma? "Create a game that is compelling for users, and then be flexible in adapting your monetization strategy to fit the behaviour of today's savvy gamers so they are comfortable with playing alongside your monetization tool."
Tapping Expertise
Bee7 was born from Outfit7's in-house monetization, retention and cross promotion solution to help grow the Talking Tom and Friends franchise. Games on Bee7 network are supported by a native gamewall where users can choose to discover other games and earn virtual currency. The approach has been proven to boost retention and monetization. Wandrille says they're constantly testing new ideas and adapting to changes among the network's more than 280 million users. "So we have an excellent grip on what kind of in-game awards gamers want to achieve, what time of the day they are most likely to choose to discover new titles on our gamewall, what level of gameplay they are willing to do this and so on," Wandrille says. "We are constantly finessing the Bee7 solution to adapt with users."
Anticipating Growth
With the predicted explosion of mobile gaming growth in countries like Indonesia and Vietnam, Wandrille is already crafting strategies for these areas. As more users gain access to a variety of mobile platforms and as more indie developers crop up throughout the region, he says, game makers and publishers shouldn't underestimate the importance of tactics tailored to the area: "Free to play will reign in these markets, so every developer and publisher will have to have good product and monetization strategies in place."
Living the Dream
"I love working with people passionate about games: their creativity, as well as their technical knowledge, which has to constantly evolve in this-fast paced landscape," Wandrille says.
Wandrille's perspective on the games industry is very positive. He says he loves the technology, the fast pace and the people. "I love working with people passionate about games: their creativity, as well as their technical knowledge, which has to constantly evolve in this-fast paced landscape," Wandrille says.
Working in a video game company was his dream job as a child, and he still lists gaming as one of his top hobbies: "I spend time with my kids, and I play games (it's not only a job!)" he says. "Hearthstone is my favourite these days."
Comments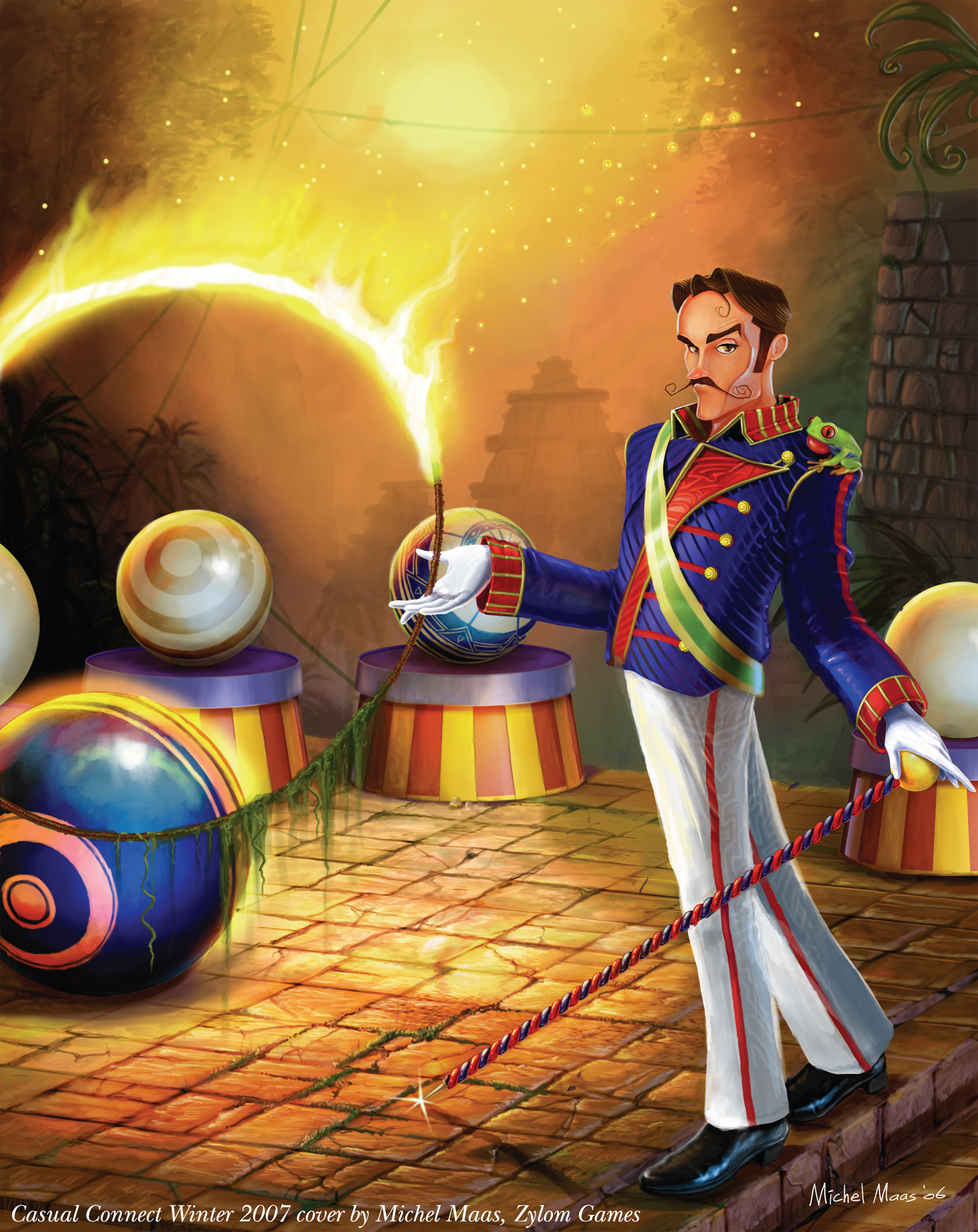 Steve Kent
Steve Kent is a staff writer for Gamesauce and content manager for Casual Connect. Steve loves superheros and spending time with his kiddo.