Allen Tan Brings White Widget up by the Bootstraps | Casual Connect Video
'I get to meet and work with amazingly talented people every day.'–Allen Tan
Click To Tweet
White Widget Co-Founder Allen Tan described starting his self-funding studio and how the team learned to balance in-house and work-for-hire tasks in his Casual Connect Asia 2015 address. "We decided that it's best to have a clear split between resources who would provide services for clients, and those who would work for our own games," he says. To see more of the company's journey, watch the video below.



DOWNLOAD SLIDES
Allen Tan was fond of computers and video games growing up. He thinks creating games was always his childhood dream job, but he didn't really consider it a possibility. "It seemed like an impossible dream because we didn't have much of a game development industry in the Philippines back then," he says.
In college, he didn't have a career already picked out, and wasn't very sure of which direction to go. He earned a degree in Computer Science, and three days after graduation started working for a large technology consulting firm. He thought that must have been where he was supposed to be, but it wasn't working. "After nearly three years of trying to enjoy my job, I decided that it just wasn't for me," he recalls.
$2,000 and a Computer
By that time, something had changed. The "barrage of success stories," as he puts it, following the debut of the mobile App Store made him think of a career in game development as a possibility, that he had the option to be successful and have fun at the same time. So, "in ignorance," he says, he started down the indie dev path in early 2010 by Googling "How to make an iPhone app." Allen describes his response to the article he found: "Step 1 was to buy a Mac. Without hesitation, I bought one using my last paycheck the very next day."
Allen says you might consider this the start of White Widget, his studio that now develops for iOS, Android and the web. He had the computer, roughly 2,000 USD as initial capital, and the idea that success was possible.
"I love creating new things, whether it be games or applications, and seeing the fruits of my labor in an interactive format. Seeing other people use and enjoy our products is icing on the cake."
"My programming was very rusty, so I must have spent half a year just practicing while reading up on tutorials and documentation," Allen says. He spent another half-year freelancing and raised enough capital to start a company and hire employees.
"Eventually, I was able to find a co-founder, Andrea Levinge, whose skills and traits complemented mine in every way imaginable. We rented a one-bedroom apartment as an office, and together we grew this young company to its current size through sheer will and hard work."
As a successful bootstrapped game developer in the Philippines, White Widget is an example of the way mobile and casual gaming has revolutionized the industry. "Ten years ago, the idea of a small team successfully creating and publishing a game by themselves in a span of a few months would have been too far-fetched," Allen says. "It's funny how things have changed."
The studio has done a soft launch of its first mobile game, Face Mountain, for iOS in select markets in Asia as well as Australia and New Zealand. The puzzle adventure game is slated for international release on iOS, Android and Facebook in August.
Growing Pains
While his official title at White Widget is CEO, he still pitches in wherever he's needed. "You get to wear many hats when you run your own business," he says. He still prefers to work as a developer, and some days he gets to. "On other days," he says, "I'm an accountant, salesman, project manager, or even a human resource manager. With all the absurdly skilled people who've joined us over the past two years, I find myself having to delegate more of the work I enjoy doing, to do work that no one else can do."
White Widget still does work-for-hire jobs, and Allen says he'd like to have the luxury of focusing more on their independent projects, but managing the two is easier now that they have more experience. When they started out, they found juggling work-for-hire and in-house tasks much more challenging, but things have been easier since they decided to draw a firm line between the two. Now Andrea heads the outsourcing and applications team, while Allen leads the independent games team, and the strategy seems to be working.
Convincing talented people to join White Widget was harder at the beginning, as well. "People commonly think that it's too risky to join a startup with no track record," Allen points out. So the White Widget leadership focused on hiring and retention, he says, investing heavily in social capital. They held regular one-on-one meetings with employees to make sure their needs were being met. "Some would want pay raises, while some would want to be given certain types of tasks," Allen says. "We tried our best to accommodate their needs."
Allen is proud of White Widget's growth. He says he felt amazed recently when he took a photo of everyone working in the office and reflected on the last two years' progress. "I guess I'm proudest of how we were able to grow a company that started from nothing," he says.
The Road Ahead
As for the future of gaming, Allen believes the AR and VR trends will affect mobile gamers, but they'll also show more demand for features like in-game video chat. Casual gamers will pave the way for midcore and hardcore gamers to play more games on mobile devices, and Allen doesn't see the mobile market dying off any time soon. "Developers have been claiming that the (mobile) app store is dead since 2010, but we still get hit after hit every year." Allen predicts the app store and revenue from games will keep growing for at least another five years.
"We'll be riding the trend, shifting our workforce to adapt as these new technologies rise in popularity," Allen says. "Hopefully we'll even start a few trends of our own."
Comments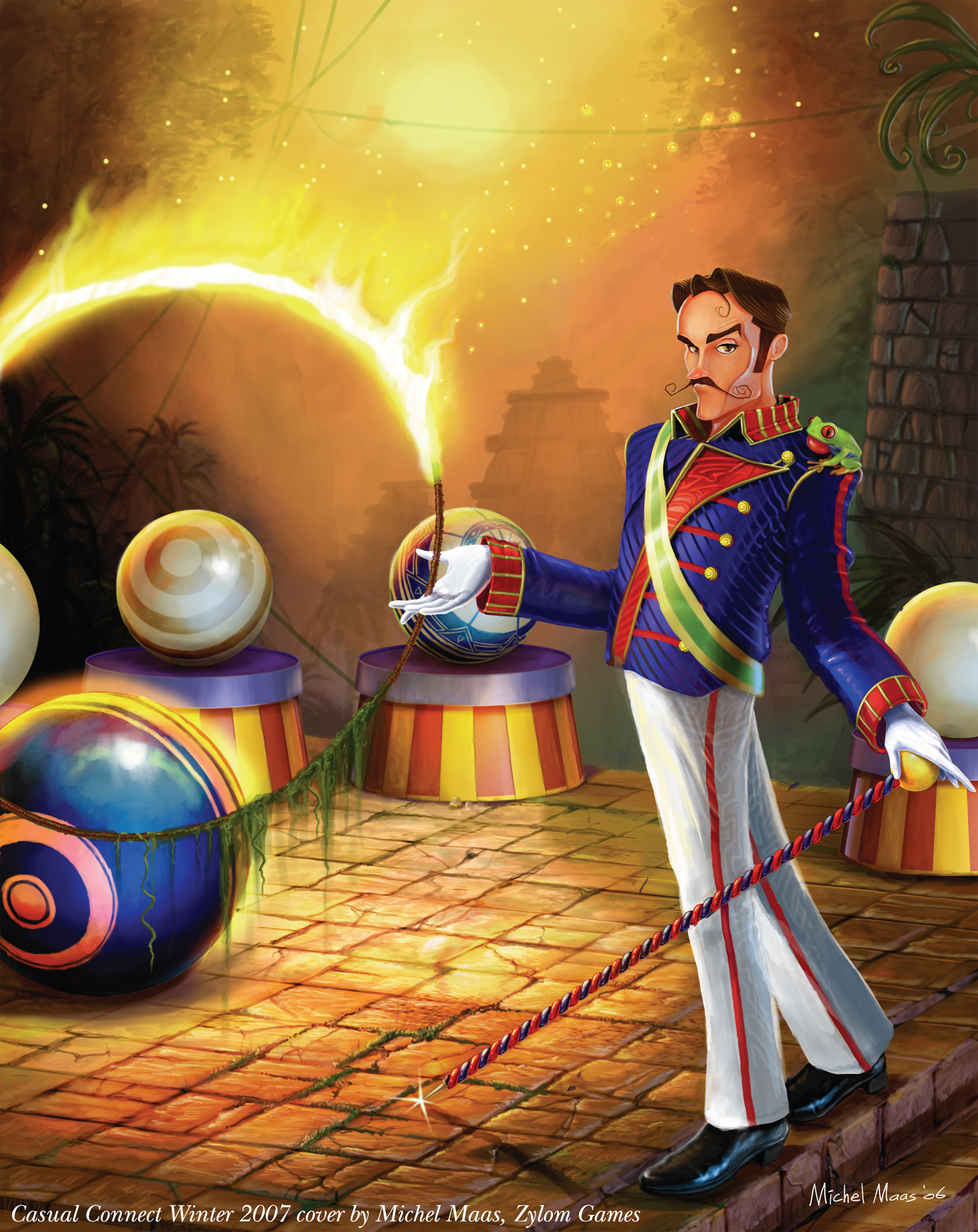 Steve Kent
Steve Kent is a staff writer for Gamesauce and content manager for Casual Connect. Steve loves superheros and spending time with his kiddo.