Robby Yung and Working with Brands in Mobile Games | Casual Connect Video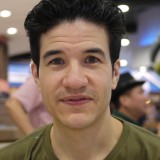 The CEO of Animoca Brands, Robby Yung treated the audience at Casual Connect Asia with powerful and essential tips in negotiating your commercial arrangements, project management and marketing & distribution. In his talk, Working with Brands in Mobile Games, Robby focused on how we can leverage existing brands to create new games. A big example of this are the celebrity games such as Kim Kardashian: Hollywood game by Glu Mobile Inc. Robby pointed out one reason these are successful is that, "All of these brands have social media followers, they have youtube channels where people are watching existing video content based on those brands and they also often get selected for featuring on the app stores because these are brands that are globally recognized and loved." Being discovered is a huge part of the battle. Robby calls it a partnership between the brand and the app developer [which is] a lot about discovery and user acquisition".
To read more about Robby Yung, see this exclusive article.
Comments
Emily Baker
Emily Baker is the Production Supervisor for www.gamesauce.biz. Emily loves learning about cultures, taking care of her hobby farm and spending time with her two kiddos.