Marco DeMiroz and the VR Investment Landscape | Casual Connect Video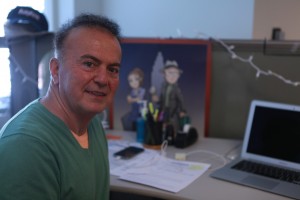 Investment is a critical decision in the game industry, whether you are a company founder looking for investors or a potential investor looking for opportunities. At Casual Connect USA, a panel of experts discussed today's VR investment landscape. Among these experts was Marco DeMiroz, co-founder and general partner of Venture Reality Fund. Marco has held executive positions with leading technology companies and global investments, including Managing Director of Evolution Media Partners, leading its investment in Jaunt VR and now a board observer. Currently Marco is a board member at Swrve and advises companies in the VR/AR sector.
The panelists discussed their portfolios, why they chose these companies and what companies they are looking to invest in for in both short and long term. They also described possibilities for funding a variety of VR projects and offered insights into optimizing investor/founder relationships. When turning down a developer, Marco is a believer in explaining why and avoiding an easy mistake. So they "deliberately tell the team why we don't like the idea . . . In my opinion, that really helps because hearing it's not a good fit for us and we'll see you later doesn't really help anyone." To learn more insights from Marco and other professionals, be sure to watch the video of the session below.
For more details about Marco's career, see this exclusive article.
Comments
Catherine Quinton
Catherine Quinton is a staff writer for www.gamesauce.org. Catherine loves her hobby farm, long walks in the country and reading great novels.