Casual Connect USA 2018 Indie Prize Participants from North America Part 1
This year's entries from North America for Indie Prize will certainly be highlights at Casual Connect USA at the Disneyland® Hotel. These innovative games range through a variety of genres – puzzles of various kinds, dancing, fighting, shooters, even genres that may be unique combinations, such as horror-sports-tragedy. The games are fun, intense, and challenging.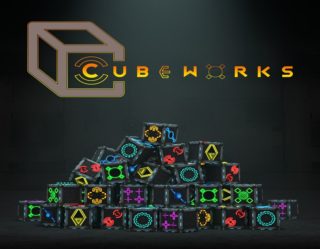 Game Title: CubeWorks
Developer: TinMoon Studios
Platform: VR desktop/console
Country: USA
Could you solve puzzles in a VR environment? CubeWorks gives you the opportunity to find out with challenging spatial puzzles in a fully immersive VR experience. As you progress, you discover new environments and you aim for the top with the highest score on a leaderboard.
CubeWorks launched into early access the same day it had a playable demo at New York's PlayNYC convention. There is was voted a fan favorite and the top VR title.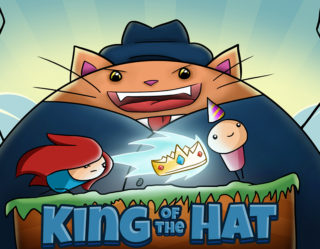 Game Title: King of the Hat
Developer: Hyroglyphik Games
Platform: Desktop Win
Country: Canada
King of the Hat is a fast-paced fighting game, based, of course, on your hat. When you throw your hat you risk your life so crush your opponents before they crush you.
King of the Hat was nominated for Indie Prize by Canadian Gaming Expo. It has won the Audience ChoiceAward at the Boston FIG 2017 and the Audience Choice Award at the Canadian Gaming Expo.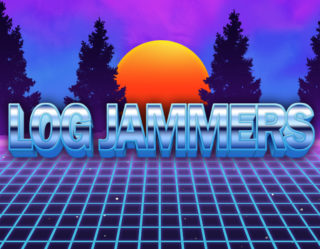 Game Title: Log Jammers
Developer: Mega Cat Studios
Platform: Desktop Win
Country: United States
Mega Cat Studios describe Log Jammers as an action-packed horror sports tragedy. And they claim, "The stakes are high, and the multi-species cheerleaders are jumping even higher."
At Gameacon 2017 Log Jammers won Best in Show and Best Gameplay. It also won Best Indie Replay FX 2017. It was nominated for Indie Prize by Gameacon Crystal Awards.
Game Title: Floor Kids
Developer: MERJ Media
Platform: Console
Country: Canada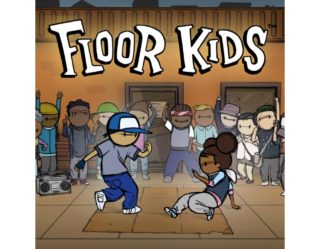 Floor Kids brings break dancing to video games with dance battles, freestyle gameplay and, of course, the beats that draw in players. The innovative controls offer players the freedom to play as they wish while they enjoy the hand-drawn animation and the new soundtrack. As users lead their crew of bboys and bgirls through the city, they unlock new characters and locations, battle against friends and discover their own style.
Floor Kids, originally developed as a mobile game, grabbed the attention of Nintendo at MIGS 2016. Since then it has been developed as a timed exclusive for Nintendo Switch with full support from Nintendo of America. Floor Kids was showcased at the Nindies@Night showcase organized by Nintendo at PAX West 2017. It has been featured in a number of press articles after the event.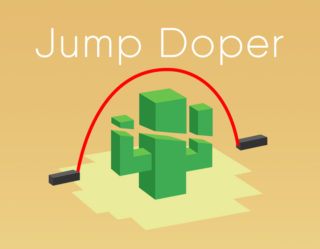 Game Title: Jump Doper
Developer: Cozy Game Pals
Platform: Android
Country: United States
Jump Doper has you trying to jump rope as many times as possible. But the catch is the rope is dangerous; it can cut you to pieces.
Jump Doper has been featured on GameJolt and on "Free Loaders" article on Rock Paper Shotgun.
Game Title: Orbit – Playing with Gravity
Developer: HIGHKEY Games
Platform: iOS
Country: United States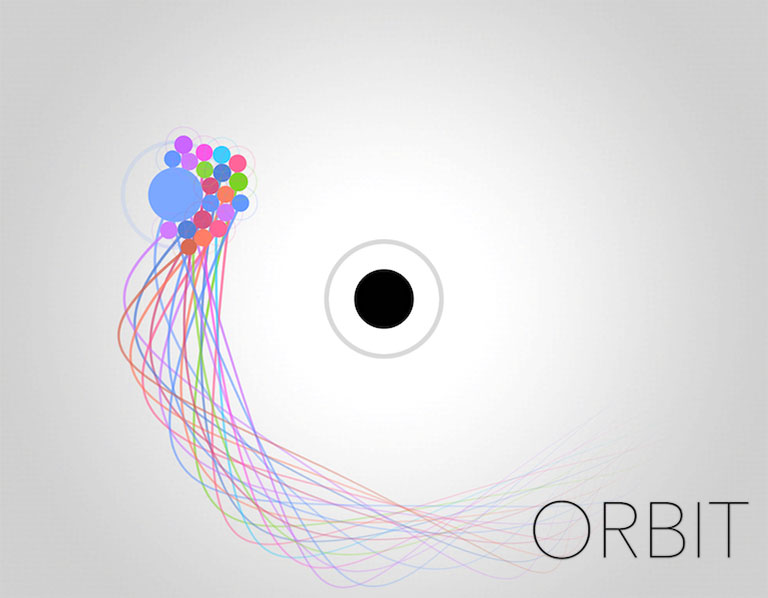 Orbit is a puzzle game with a gravity simulator at its heart. In it you launch planets and try to get them into stable orbits around black holes.
Orbit was winner of Google Play Indie Games Festival 2016. It reached #5 of the Top Free Puzzle Games on Google Play and it was in the top 10 in Game Jolt's GJ Fest 2016.
Game Title: Pets Race
Development: Kooapps
Platform: Android
Country: United States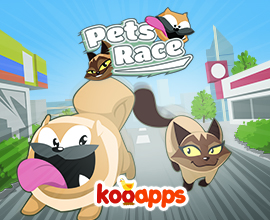 Pets Race is an online PVP racing game with adorable pet characters. You can pick up special items and boosts to help you win, collect coins to customize your pet and pamper it with treats. In this race you can compete with your friends as you aim for first place.
Pets Race has been nominated for International Mobile Gaming Awards SEA 2017 and was a finalist for the Indie Prize USA 2017 and the 2017 TIGA awards in the Best Racing Game category.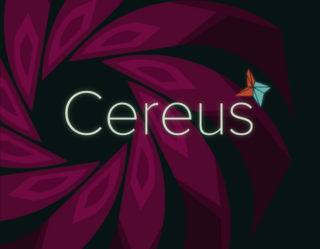 Game Title: Cereus
Developer: Casey Weeks
Platform: Android
Country: United States
Cereus is a tower defense game without a tower. You must defend your base from attacking shapes as you work through each level. Cereus emphasizes versatility; as you progress the game play style becomes more and more strategic.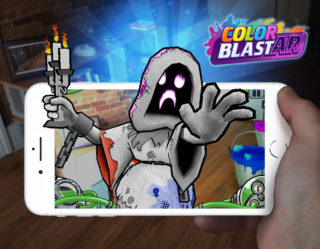 Game Title: Color Blast AR
Developer: HitPoint Studios
Platform: iOS
Country: United States
Color Blast AR is a colorful augmented reality first person shooter game. It is suitable for all ages. You can try out this game with Apples ARKit on iOS 11.
Game Title: Brave Hand
Developer: Heart Shaped Games
Platform: Android
Country: United States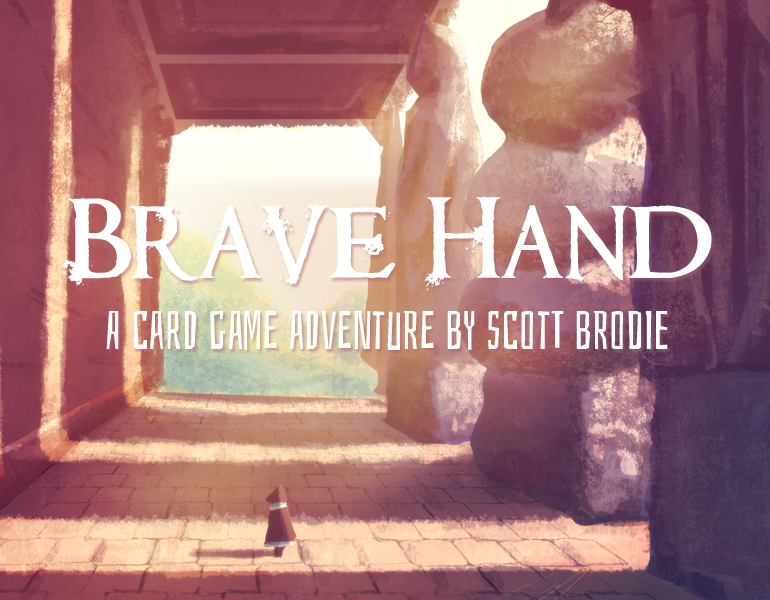 Brave Hand is a simple, original one-player card game. As you play the game, you unlock the story of the Wanderer and the Guardian shown through sixteen hand-painted themes. The game combines the simplicity of classic card games such as War and Solitaire with the element of strategy.
Brave Hand was a finalist at Google Play Indie Games Festival 2017. It has received coverage on Touch Arcade, Venture Beat and Pocket Gamer.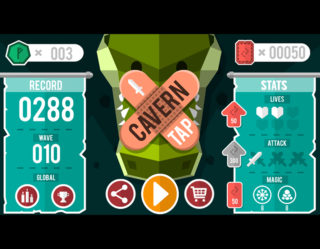 Game Title: Cavern Tap
Developer: rikkir
Platform: Android
Country: Canada
In Cavern Tap players use Monster Slayer Fingers to kill the terrible monsters that come out of the caves before they go back inside. Users use tickets they earn to level up and they can buy new monsters to kill them and their families. Wizard friends help increase the score.
The developers of Cavern Tap enjoy making games to help others, not just for money. They also enjoy making games that are unique.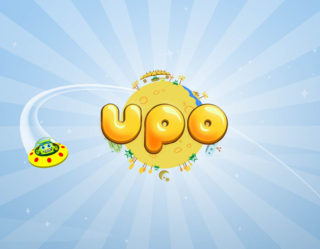 Game Title: UFO: Alien Rescue
Developer: rikkir
Platform: iOS
Country: Canada
UFO: Alien Rescue lets you fly from planet to planet across an endless galaxy. As you fly you pick up as many aliens as possible while trying to avoid asteroids. If you hit one you will damage your UFO.
To view all of the Indie Prize finalists for Casual Connect at the Disneyland® Hotel, visit indieprize.org.
Comments
Catherine Quinton
Catherine Quinton is a staff writer for www.gamesauce.org. Catherine loves her hobby farm, long walks in the country and reading great novels.