The Shattering: Making, Not Talking!
Bla Bla Games is a small yet proud indie team of two people: Vlad Kryvoborodov and Sergey Smirnov, who met each other while working at Wargaming.net. Now, separated by more than 2.000 kilometers, guys are on their way of shipping The Shattering globally. Vlad is happy to share their story below.
Bla bla bla, yeah we are!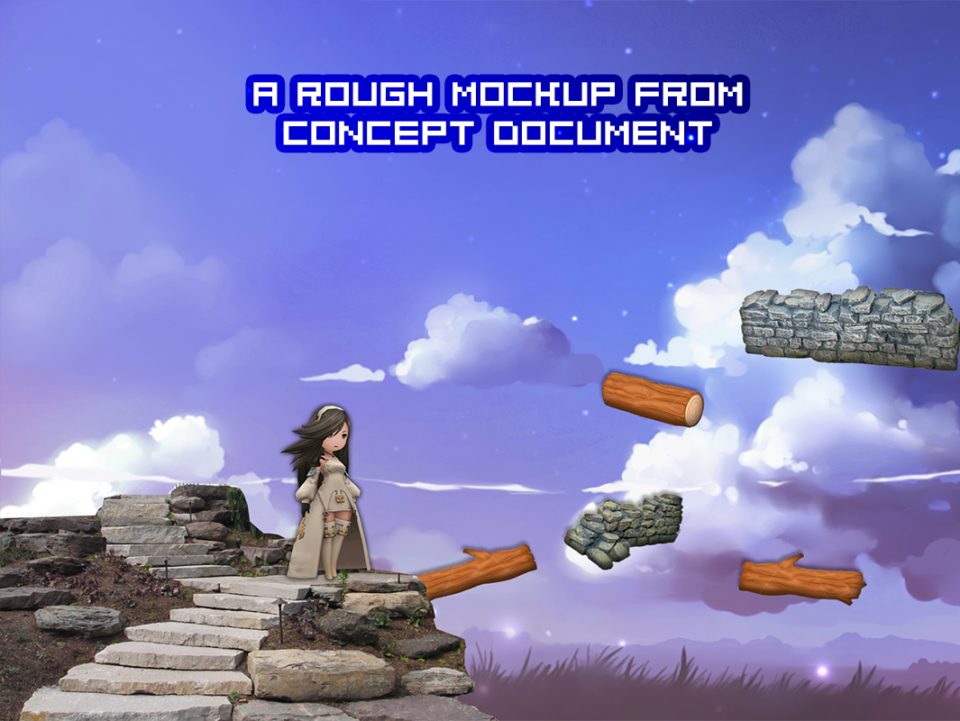 I believe that miracles happen in kitchens. Why, you will ask? Well, my wife Nushka started one of the biggest fire festivals in the world (Kiev Fire Fest) just chatting with friends and drinking tea in her kitchen 10 years ago. Same happened to me and Sergey. We were talking and going mad with some game ideas just on a lunch break at the kitchen, and a month later we had our prototype up and running. We called it The Shattering and people enjoyed it.
Our micro-team exists like a single being. Sergey and I complete each other like Ying and Yang. Sometimes I get super-over-excited but Sergey stays focused. Or I'm out of energy, and he's on, just pushing some new features to the branch after midnight. It is something hard to find, but once you do– you'll never lose it.
Games should be fun. Or at least tell stories.
The next month Bla Bla Games appeared. The name was sort of a representation of making something over talking, as we were witnessing people being more into the latter. We thought we should try to pursue the oldschool idea that video games should be fun. Or at least tell stories.
Cool story, bro…
Long time ago, in a galaxy far, far, away…
No, not like that.
Everything starts from an idea, right? Well, most things in this world do. So there was an idea of creating a single-player platformer game with unique mechanics, where the player controls a unique girl magician building her path up through the sky by sticking the floating debris together with some astral magic in order to recover her past and save the sky city. Easy, eh?
The idea was charming, but we are only two guys, and hey: NONE of us is a skilled artist or 3D modeler.
Anyway – we tried. We decided to take some art from Sergey's old game to speed up the prototyping process. And spent two weeks fighting the windmills, and found ourselves stuck. We knew we didn't  want that girl or any other characters anymore, yet we didn't want to stop.
We didn't  want that girl or any other characters anymore, yet we didn't want to stop.
So I cut out some paper shapes and started "emulating" gameplay on a late October evening. Sergey was watching, but I felt he didn't like what I was doing. But! Next Monday he made an absolutely new prototype. No art, only tiles. And it was awesome! Should I say that the final character design belongs to him as well?
So no story this time, bro…
So, is it shattering or what?
It is!
To be honest, I lied a little bit in the previous paragraph. We have a certain story here. Meet Byte: he lives in a tile world of… well, tiles. But the white storm has come, so only one thing left: RUN.
As I mentioned before, except having the "making" over "talking", we also like to create something new and uncommon. So in The Shattering, you don't need to control a hero, but instead you build up the path with tiles and shapes. Just avoid traps and collect bonuses. Oh yes, the bonuses. You actually don't buy them, or equip or whatever. You need to connect shapes with bonuses, so that Byte could pick them up.
On other hand, since there are no limitations in the game – you can push Byte into the storm, or throw off the road or even… Well, there are plenty of fun things you can do in game.
So try it out as soon, as it gets its kicks on App Store.
Lesson learned: Don't stop!
Yes, you shouldn't.
We learned that one in quite the hard way. After having a well-polished prototype in autumn, we went to winter sleep and had little to no progress for several months. Work, family, winter, vitamins shortage, world economy stagnation… Wait, what? Ok, that's another story.
Only the upcoming Indie Prize truly woke us up in spring, and we had another productive month. Yet, there wasn't enough time to fit in, and the game was still quite unpolished. Summer has arrived as well as vacations, sun, heat, laziness and traveling. Working? Nah, haven't heard of it.
The upcoming Indie Prize truly woke us up in spring, and we had another productive month.
So from all nine months of potential development we worked really hard for about two or three. And most of the time has been wasted on gathering some power for carrying on. What can I say? While you're in the mood and super-excited about the game – don't lose it. Yet, don't forget to chill out sometimes.
Last thing to say: Don't stop following your passion. Just DON'T!
And if making games is your passion, than you know what to do. Right?
Even now, separated by 2.5 K kilometers the team is ready to finish The Shattering. The game will be showcased at DevGamm at Minsk in November 2o16, and is to appear on the App Store shortly after.
"And – we are looking for a publisher. As well as for crazy and inspired multi-skilled dudes/girls like us. If you think you are the one – just reach out!"
Comments
Industry Contributions