Rangi: the Making of Funsoft's VR Debut Title
Rangi is a game developed by Funsoft. This studio recently won Digital Games Conference in Dubai (DGC). The DGC is an Indie Prize nomination partner. As winner, Funsoft has the opportunity to compete at Indie Prize Seattle at Casual Connect USA 2017. The following is a postmortem of Rangi and the journey in to VR behind it.
By Hatim Bensaid, CEO and Founder of Funsoft
Funsoft is based in Casablanca, one of the largest cities in Africa bordering Morocco's Atlantic Ocean coast. The team is composed of several ex-Ubisoft employees who have contributed to titles such as Rayman Legends, Rayman Origins, Prince of Persia, Raving Rabbids, and CSI Hidden Crime.
It all started when Funsoft's current creative director prototyped a VR demo during his spare time with a couple of colleagues. They presented the idea to the studio. The reaction was good, and so the adventure began. Initially intended to be a small game, the enthusiasm around it gradually grew with time, this urged to expand the ambitions and the team on the project, which led to a memorable journey.
Africa
Exploring the African universe in a video game has always been an attractive idea for us, something that is rarely done in gaming. Besides the studio being in Africa, our Creative Director is from the Reunion, a French island near Madagascar very close to Africa both culturally and geographically, which means that African heritage is deeply rooted within him.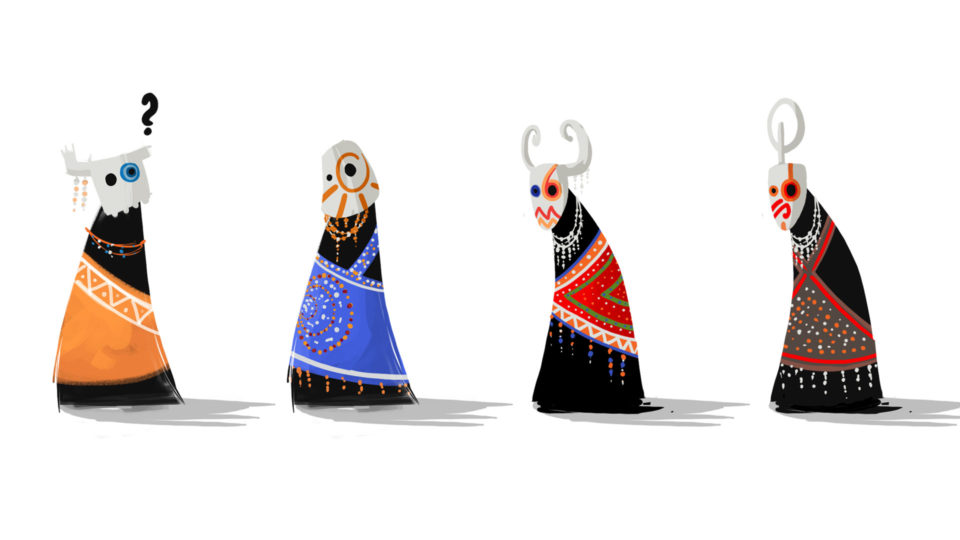 The game prototype wasn't initially designed with the African universe in mind. However, once the gameplay mechanics started taking shape, it became clear that the blend of colors and lines running through the space would find an inherent setting in the colorful African tribal art and landscapes.
So, we decided to use the African universe more than just a graphical layer dressing up the environment, but really as the game's identity and the story we were going to tell. Hence, each level had to have a unique artistic flavor; sometimes very colorful, other times all green, violet, or yellow.
The music also had to have a key role in pulling the player into this mystical and intriguing universe we had envisioned, simply put, if the music wasn't good the game wouldn't be. Our vision was to kind of make Rangi as an "interactive African poem", so we needed to create a synergy between the music, the visuals, and the gameplay to make them all contribute to the universe.
Africa is big and diverse in terms of cultures and influences. This made our artistic choices very challenging if we wanted to keep an authentic universe. As a studio of people with different biases, we all took something we saw as meaningful and expressive and combined it to create a unique identity we were looking for.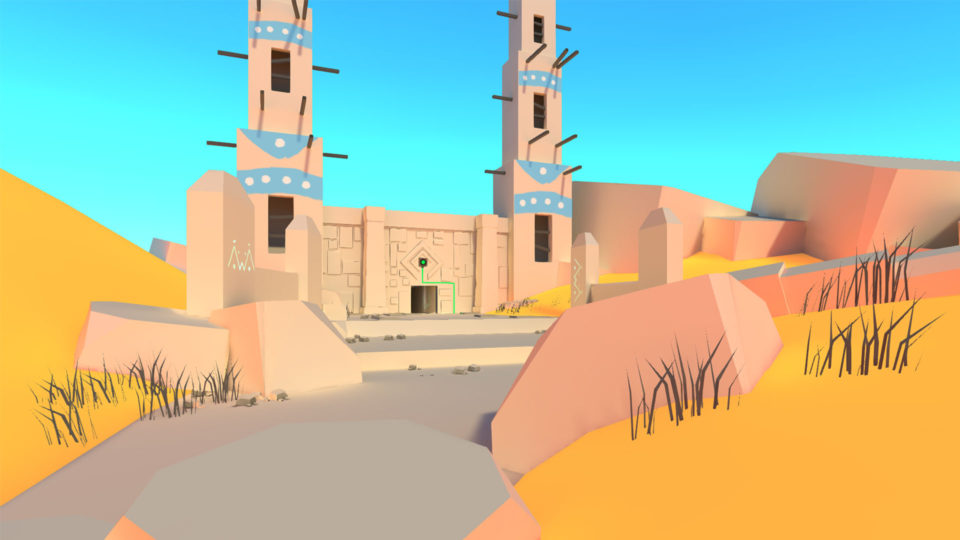 Locomotion
We had performed several prototypes before starting this first VR adventure, many of these tests demonstrated how careful we had to be as far as motion sickness goes. That's why we kind of went with the easy route and chose a calm game environment where camera movement is limited. The first idea that came to us was a puzzle game where you look at where you want to go to, to move over there. Teleporting was already widely used in the early VR games in the market. While this simple locomotion method might reduce the level of immersion, it cuts down the time required for R&D to achieve a more complex motion-sickness-free locomotion system that we couldn't afford.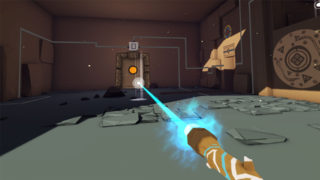 We then needed to think of how to make this simple locomotion system more useful and interesting in the gameplay. We looked at some references like Portal where locomotion is an integral part in the puzzle solving within the game. We also implemented quick backtracking which adds more to the environment exploration component. We introduced some gameplay variety; in certain levels teleporting is used to escape from a threat, spiked moving walls or lava. We kept the idea of free locomotion as well in a level dedicated to flying where the camera (the player's head) is used to control the direction, the movement speed is rather slow, steady, and adapted to the gameplay thus avoiding motion sickness.
Mobile First
The choice to first make a mobile game was for a couple of reasons, one was the hardware accessibility and price, the other was because this market had a much larger number of users; as of January 2017, Samsung had confirmed they had officially sold 5 million Gear VR mobile headsets. We're still in early days for VR but mobile seemed to show more market growth potential at the time.
From a technical standpoint as we've always had the objective of bringing the game to multi-platforms, we thought it'd be easier to port a mobile game to other platforms rather than the other way around. Since Mobile VR presents more technical challenges in terms of performance, working on a game design that takes these restrictions into account right off the bat makes sure we don't run into serious design issues later down the road.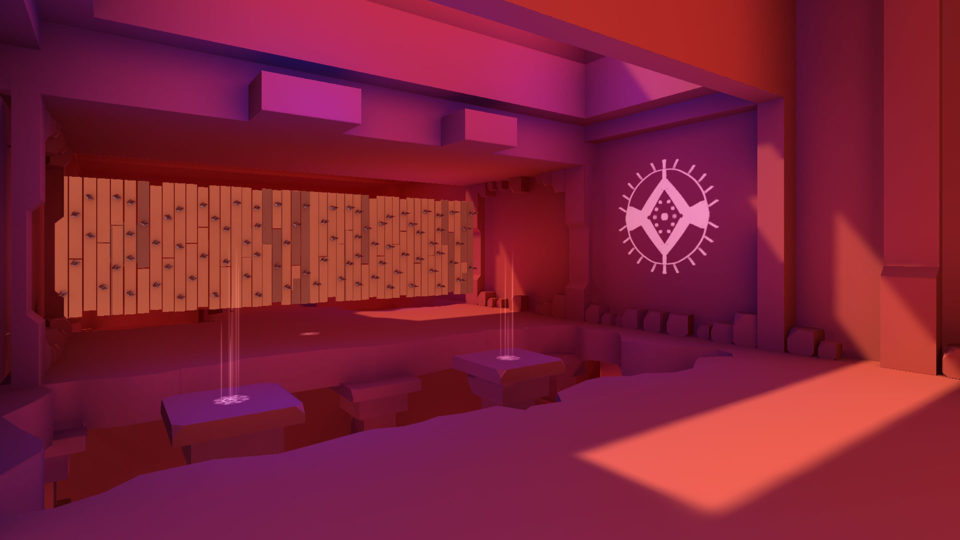 Therefore, we tried making art style and rendering effects choices that would easily adapt to PC and Console while allowing graphical and technical improvement.
We realized somewhat late this is easier said than done. The first reality check for us was how tricky it was to both maintain a high FPS and a good graphical quality level in mobile VR. The second was that mobile devices in VR can heat up rather quickly.
Until later in the Beta stage, all our validations and testing were done separately for each level. This turned out to be a mistake as we only found out we had severe FPS and heating issues after finishing the system that puts all levels together and testing the full game. We had little time and many optimization tasks to reduce drawcalls and optimize the scenes. The list included things such as combining meshes, activating/de-activating level design structures, making better use of Texture Atlases and re-baking lightmaps. We worked hard to go through the list in a record time and thought our performance issues would be finally over. FPS results were now good, but there were still heating problems! Fortunately, instead of making more concessions to optimize the game further, we tested the Unity "Multithreads" build setting that not only solved our heating headaches, but also stabilized the FPS even more!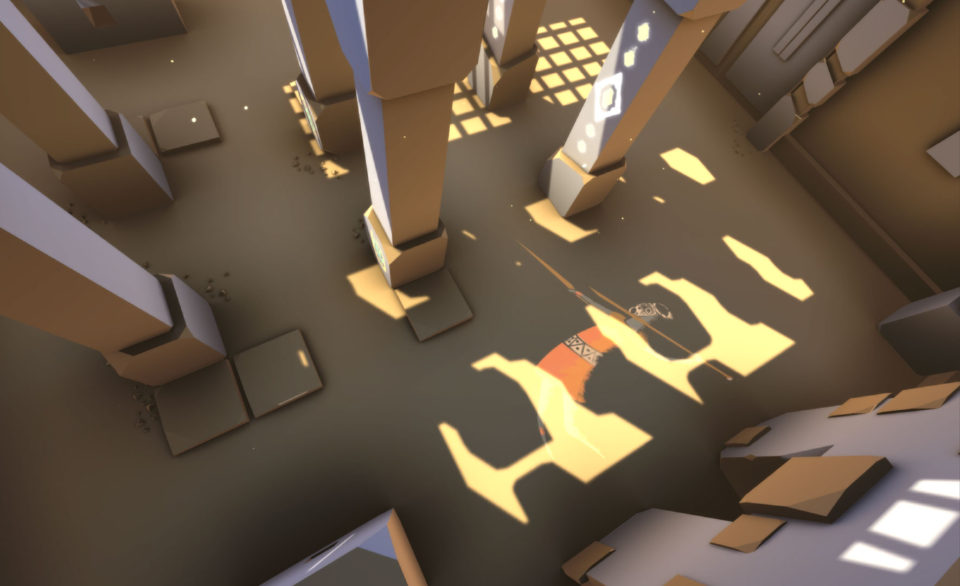 Final Words
As a first taste to VR dev, Rangi fulfilled more than what we had anticipated. While we could have been more efficient had we started off with a more accurate scope, extending the project size as we were progressing added to the excitement of working with a new technology and a universe that we love.
If there was one lesson for us to remember from this experience, it would be to thoroughly start testing the full game as soon as possible.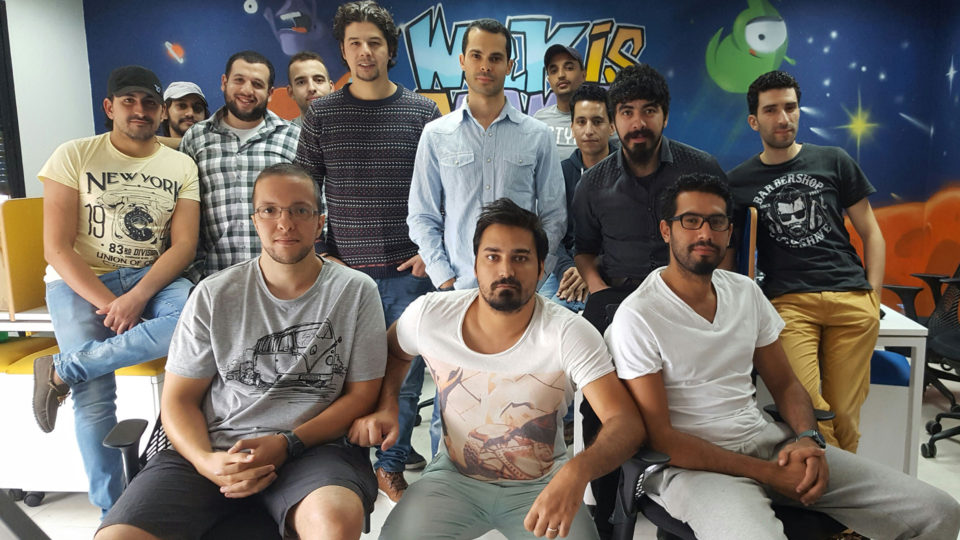 If you want to get in touch, visit the official website at www.rangigame.com or join the conversation on Twitter.com/DigigoGames, Facebook.com/RangiGame, and youtu.be/Az16wkfr8Gs.
Comments
Industry Contributions