Nick Talarico: Not Just Super Lucky | Casual Connect Video
Ask every question you can think of and never pretend you understand when you don't. - Nick Talarico
Click To Tweet
Nick Talarico, founder and CEO of Super Lucky Casino, explained "Basically the casino floor IS the app store. In the brick and mortar world, if someone wants to play slots games they go into a casino and they search for a slots title they want to play. In mobile, it's either going to the app of their choice and scrolling through the lobby or going to the app store to find a new app to install and play." at Casual Connect Tel Aviv. Learn how they and Super Lucky Casino are using this viewpoint to drive their business strategies in the video below.
Nick Talarico is the Founder and CEO of Super Lucky Casino. They got their start in the tech trade by going to the YouWeb incubator, something they described as "like being paid to go to grad school."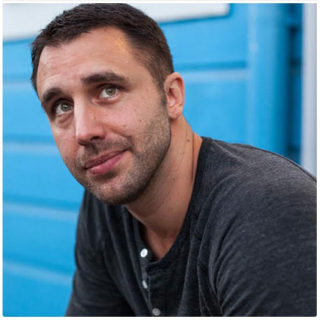 "I arrived in the Bay Area a complete neophyte in tech, the business of tech, and everything that goes with it. YouWeb offered me the opportunity to stumble and fumble around and learn by doing. It was one of the great learning experiences of my life," Nick said, adding, "I've always been attracted to being on the forefront of things. The new concepts and the inherent cutting-edge nature of tech startups suits my personality and my curiosities well. I love to experiment and consumer tech allows me that."
When asked why they focused specifically on the social, casual gaming market for investments, they responded, "When the Facebook developer platform opened in 2007, it was clear that it would be a massive opportunity for consumer-facing developers. And games seemed a logical step into that opportunity."
If anyone would follow a similar career arc, Nick suggests, "Ask every question you can think of and never pretend like you understand something when you don't."
The Evolution of Social Casino
Nick notes that when they started Super Lucky Casino in 2011, social casino apps were very simple and often had a singular experience. "Since then, the game play has become more robust, the meta-games have become more coherent, UA has become much more competitive, and CRM has become much more sophisticated," they said.
Now with the social casino market more crowded than ever, Nick emphasizes that the key to success is to innovate and never stop. "Our products, our operations, our marketing – none should ever become stagnant. The competition is too fierce," Nick said. "I love our team and our creative solutions to complex problems in our industry. I don't think there's anything standard about how we approach things and that makes it very fun.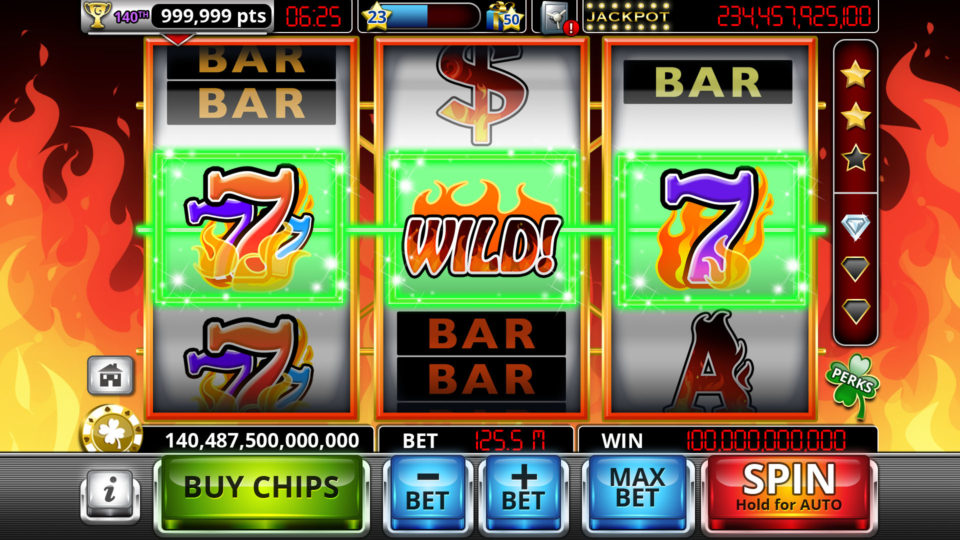 "I'm very proud to work with such a brilliant, quirky, and down-to-earth team," they added. "Going into work every day is both challenging and fun."
Keep Your Players Happy and Playing
When it comes to creating the social casino games themselves, they look for the solutions for what they're trying to work towards, then work backwards and come up with a solution/feature/product to complement it. At that point Super Lucky Casino will test to see if they work.
"We often look outside social casino for inspiration, but we definitely find inspiration from within our industry as well. Bringing in fundamental concepts from adjacent industries helps drive our innovations," Nick noted.
When things get difficult, Nick says the developers like to go for a walk or otherwise take a break. They'll talk about other products and drink coffee and usually a solution will reveal itself. It's all in service of both the most challenging and the rewarding parts: keeping the player happy and playing. "The main issue is that we don't REALLY know if a new feature will help keep someone around for a year or more for… at least a year," Nick said.
RMG Won't Stop Social Casino Games
It's an interesting transition period for the industry because now it's possible that the market for things like social casino games is approaching that of real world casinos. It's clear that there's something real world casinos could learn from social casino games, though Nick acknowledges that the experience real world slots makers have in creating ongoing, immersive experiences would be valuable.
"Land-based casinos can continue to entertain their players through social casino products when those players return home and/or out of casino bounds," they noted. "Real money slots developers can cut their R&D budgets – and the time associated – massively through social casino testing."
Real money slots developers can cut their R&D budgets – and the time associated – massively through social casino testing. – Nick Talarico
As for real-money gambling (RMG), Nick doesn't see it displacing social casino games any time soon. "I think it's pretty clear by now that there are players who play RMG, there are players who play social, and there are players – many – who play both," they noted. "It's silly to think about it as fighting for the user. What we're all competing for is that user's attention at that moment. And in a world in which we can reach that user at that moment, that's a very important way to think about it."
Have Fun, But Be Professional
When founding Super Lucky Casino with Bret Terrill, Nick thought they had the skills to make best in class social products. They acknowledge it was a risk, but starting a company always is. "We came as close as it gets to running out of money only 10 months after starting our company," they noted. "We found our way out of it by pushing a game that we knew – while far from perfect – would make us at least some money. And it did."
When asked what their employees think of then, they responded, "Wow, I'm scared to know! I think they probably think I'm hyperactive. And that I eat too much. I'm a terrible stress eater."

When it comes to new employees joining the company, they said there are a few values they look for. "[Number one is being] laid back; we don't want to work with people who sweat the small stuff and focus on the unimportant," noted Nick. "[Two, they should be] professional; nobody on our team needs to be babysat. They do their jobs and they do them well. [Finally, they should be] respectful – we have a ton of really smart people on our team and they all show up to a discussion prepared to support their theses. But nobody's ego is such that they refuse to find value in other perspectives. It's the best way to build rich institutional knowledge."
Innovation in Social Casino
Nick sees huge potential for growth in the social casino market, which they denote as "niche". Anything that's currently undeserved, like younger and international markets could be see as emerging markets.
"I think that the next few years will reveal new kinds of slots titles. The core will still be slots as we know them, to a large degree. But the games around that core will be where the innovation comes," they said. "Scatter Slots is a really, really impressive product. SOOO many developers said they were going to merge RPGs with slots and so many failed. The fact that Murka made it work – and made it work so incredibly well – should not be overlooked. It's very impressive."
While Nick also sees the potential for skill-based casino gaming, they don't anticipate VR or wearable products to have a huge impact on the social casino space. "Oculus / VR slots will one day be an incredible experience, but the user adoption, especially in the typical social casino demographic, isn't there yet," they noted.
Comments
David Radd
David Radd is a staff writer for GameSauce.biz. David loves playing video games about as much as he enjoys writing about them, martial arts and composing his own novels.