Simon Toh: The Keys to Approaching the APAC Region | Casual Connect Video
Remind developers that early monetization planning goes a long way in sustaining business. - Simon Toh
Click To Tweet
The time for Asian-Pacific mobile app publishers to switch to programmatic methods for monetizing. As the Head of APAC Platform Sales for MoPub, Simon Toh spoke about the need for developers to take advantage of mobile programmatic to monetize risk so that they don't miss out on differentiated demand, revenue and control user experience. Simon stated, "To grow your top line, it is important for you to find new ways to monetize more of your users preferably all of them and not be overly dependent on in-app purchases." During his talk at Casual Connect Asia, Simon also delved into what the beneits for publishers which included a glimpse into innovative ad formats and spend trends in the APAC market. To learn more, tune in to the video below of his full session.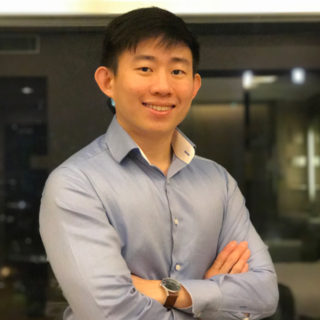 Simon Toh is the Head of APAC Platform Sales for MoPub. Prior to that, he led supply business development for APAC at Millennial Media, learning multiple lessons about working in the APAC region besides cultural and language nuances.
"Many APAC partners operate like a startup and they expect the same from their business partners. This means learning how to better calibrate their expectation and work closely with my team in the US to ensure timely turnarounds," Simon noted. "Relationships also come before business, especially when working with publishers in China and Japan (two of the largest mobile ad tech markets in APAC). Face time is important; they will not take your business seriously unless you meet them face-to-face. You will need to spend time with them to show that you truly care about their business, win their trust and build up the relationship before talking about partnership."
"Empathy is also important, in order to see things from their perspective," Simon continued. "Early on, it is important to put yourself in the shoes of your publishers to understand what are their most immediate pain points and how can my solution help to solve them. Having clear answers to these questions early on has helped me save a lot of time and be more effective in helping my publishers achieve their business goals."
Dealing with APAC Fragmentation
The work at Millennial Media helped Simon build a foundation to build upon before becoming Head of Supply Business Development at MoPub. Now at MoPub he works with app developers in the APAC region to help them build a sustainable business using advertising.
"Mobile publishers in the APAC region should figure out a way to make money from the onset in order to sustain and grow your business," said Simon. "Keep monetization in mind throughout the entire app development life-cycle. Be open to testing various monetization models and be ready to tweak your model to cater to users in different parts of APAC. Do not leave monetization as an afterthought."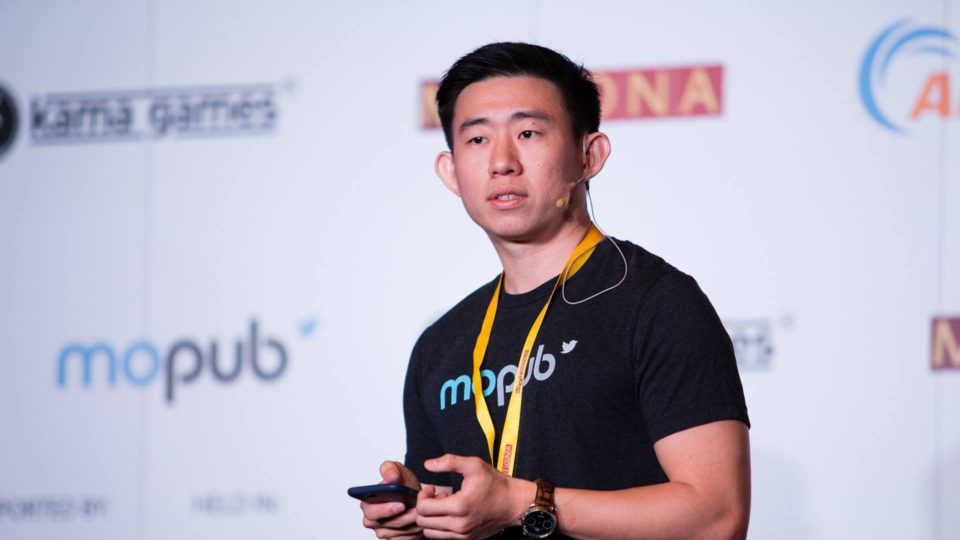 "Gone are the days when programmatic demand was seen as only suitable as backfill. Mobile programmatic spend is rapidly gaining traction in the APAC region and is increasingly differentiated from the ad networks' budgets," he continued. "As advertisers get smarter with their money and demand greater transparency from their supply partners, you will see more and more budget shift from traditional network black boxes to programmatic. Smart publishers will not want to miss out on this growing chunk of programmatic budget and should make the effort to partner with a leading mobile-first exchange like MoPub that is capable of giving them exposure to high quality programmatic demand worldwide."
Simon notes how diverse the region is, detailing that in China there's a large amount of games that come out and that anything that is a hit will surely see dozens of imitators. "APAC is a highly fragmented region with varying level of broadband and payment infrastructures, demographics and affluence," said Simon. "So it is important to keep that in mind when developing games for this group of users. For example, to increase the average revenue per user (ARPU) of your users in countries like Indonesia and Philippines where their spending power is relatively low, relying on just in-app purchases (IAP) is insufficient. You will want to adopt a hybrid monetization model whereby the non-paying users can be monetized through ads."
Passion for Ad Tech
For Simon, the biggest pleasure of his job is trying out new apps and games. He also helps publishers expand their business and make good friends with them.
"I'm very proud of uncovering the highly elusive two-person indie developer team behind Piano Tiles before they shot to fame (and eventually got acquired by Cheetah Mobile)," said Simon. "I visited them in Guangzhou and played a part in helping them scale up their revenue through ads – at one point they were making more per day from in-app ads alone, than an entire month's salary at their previous company. It was really satisfying to be able help individuals grow their business so significantly."
"If I had to do something else, I'd probably be running a start up in the ad tech/app development space – I enjoy being close to the app developers," he added. "However, I am passionate about all things that lies at the intersection between ad tech and business and this role has enabled me to do that as I go about working with top developers each day to help them scale and transform their business, so it's been perfect."
Monetizing Properly
Simon notes that he looks for engaging content, a good storyline, and multiplayer interaction when it comes to a new game, but it's about more than that when looking to sign a game. "One of the biggest challenges has been getting developers to understand the value of programmatic: how it is truly a differentiated demand source compared to ad networks, and that programmatic ad networks can be complementary in nature," said Simon. "This challenge is something that I'm always working on through education, persistence, and leveraging word of mouth from developers who have 'seen the light'."
It can be hard sometimes for developers to realize that they need to have monetization elements in their game along with quality gameplay. "They end up with a great game but failed to monetize effectively, which hampers their ability to grow," notes Simon. "In my role, it is important to remind developers that early monetization planning goes a long way in sustaining their business and gives them the ammunition to continue to build more great games for a long time to come."
On the other hand, Simon says developers should look for comprehensiveness of distribution channels from their publisher. "For example, in China if you are an Android developer, it is important to work with a publisher that has extensive reach to major third-party app stores, as that will greatly influence how much exposure your game gets," detailed Simon. "Publishers should also have localization expertise. Localization is not just about language translation but also about paying attention to the local nuances and cultures to avoid unnecessary missteps. A good publisher should be able to help you navigate through this complex landscape and tweak your game to cater to the local expectations and norms."
Localization is not just about language translation but also about paying attention to the local nuances and cultures to avoid unnecessary missteps. – Simon Toh
"Finally, a good understanding of various monetization models, including carrier billing, IAP, and ads." he added. "A good publisher can multiply your growth and help you quickly ramp up your distribution and monetization in a new market where you would otherwise have to spend a lot of time and money doing it on your own. Instead these resources can be better utilized to develop higher quality content."
For MoPub, the word of mouth working with various developers has been the best marketing they've gotten. "This is especially so in the APAC region where budding developers tend to seek advice/learn from developers who have 'made it'," said Simon. "Having a strong reputation and a big pool of happy developer partners have certainly helped in our growth."
Keep Your Eyes and Ears Open
Simon notes that rewarded video has become appealing for both developers and app users. "Some of our clients have told us that using rewarded video ads have actually increased their retention rates – users are asking for more of these ads, which is a rare experience to have!" said Simon. "Brands are starting to catch on to the value of this ad format as well, so this should continue to be an interesting area of growth that provides great value to all parties: users, app developers, and advertisers."

Moving into the future, Simon expects the industry will shift towards ad formats that enhance (and not distract from) the UX with rewarded video and native ads. "I would double down on this bet by saying this case is more successful when the ad positively reinforces ads with an action in-game (i.e. performance boost to do better) rather than negatively reinforces (i.e. after losing a level). At MoPub we are actively working with our DSPs to grow the demand for these formats, and support features on our platform that drive such adoption (such as rewarded video mediation, IAB standardization of the native ad format)."
When asked for final thoughts, Simon said. "Ad tech is ever changing so it is indeed quite difficult to keep up. In fact, it is not practical to keep up with all the latest tech changes as most of them fizzle out even before they can gather any steam. We take a long term view on where the market is moving towards and create a product roadmap around this vision. This prevents us from being distracted by the 'next big shiny object' and keep us rooted to do what's best for our clients.
"Of course we keep our eyes and ears open to the ever changing market needs and are ever ready to adapt our roadmap should a real need arise," Simon concluded.
Comments
David Radd
David Radd is a staff writer for GameSauce.biz. David loves playing video games about as much as he enjoys writing about them, martial arts and composing his own novels.