Saikala Sultanova: Space Ape User Acquisition | Casual Connect Video
I would advise to spend time to really understand what UA encompasses. - Saikala Sultanova
Click To Tweet
So far in 2017, we have witnessed great improvements for user acquisition in gaming. Join Saikala Sultanova (currently Director of User Acquisition, Mobile at Ubisoft, and Head of User Acquisition at Space Ape Games at the time of speaking) during her session at Casual Connect Asia. She shared Space Ape Games' best practices and latest findings, when it comes to supporting new game launches. One of the key takeaways that Saikala highlighted was: "To make sure that you always have a backup plan. So if you have a plan one to build a simulation, make a plan B because when things change and you go with your game to global launch and you have this ultimate goal so you will have plans A, B and C… If you have three different options, it helps you move towards the same goal." Listen in to get your "UA takeaway" of the day!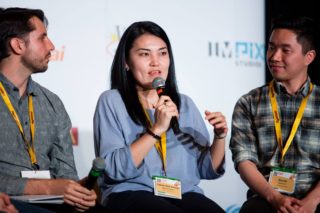 Saikala Sultanova is now Director of User Acquisition, Mobile at Ubisoft, and formerly  the Head of User Acquisition for Space Ape Games, who approached her to work on "exciting projects". She had also worked on user acquisition for social casino gaming at Plumbee and casual mobile games with Miniclip.
"At Plumbee, I had a chance to try various parts of games marketing, such as CRM, Community, Customer Support, Email and push notifications marketing, PR and distribution, where UA was one of many things we worked on," said Saikala. "Through experiencing all that, I have learned that I enjoy UA most of all. I've learned how working with data, supercharges marketing activities. With a push from CTO Jodi Moran at that time, I have learned about the technical implementations/integrations of a number of different marketing tools."
"At Miniclip, I learned about the casual games target audiences, what they enjoy playing, about additional mobile networks that work well for casual games and at a scale," she added. "Also learned how to make UA work for low LTV and high DAU games."
Creative Asset Trends
Saikala highlights some interesting trends within creative asset space for mobile app advertising. Naturally, it would always depend on creative formats and placements. However, "Watching an end-user behavior in advertising consumption recently, we see that Portrait orientation video ads perform better than Landscape on some of the ad networks," Saikala points out. "There is also an element of game screen orientation of course".
"There is a lot more focus on a creative quality now than ever before. Advertisers benefit best when creatives are built for platforms with its specifics," she said. "For example, when our creatives are designed for YouTube end-user experience, it clearly shows in UA performance. Similarly, when video ads are designed specifically for video ad networks such as Unity Ads, Vungle, Adcolony and Applovin adverts with its end-cards also perform better."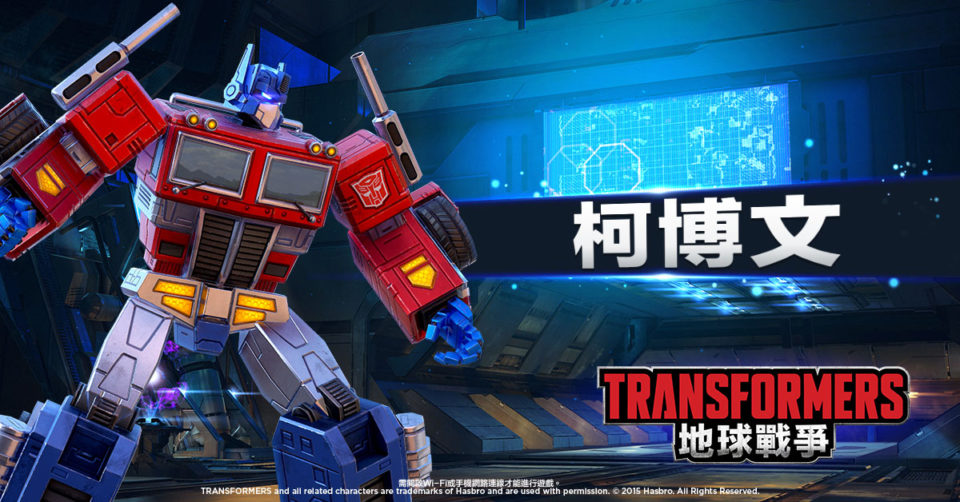 The Use of Metadata
When it comes to using a social media to acquire users, Saikala says it's not a rocket science. She says it mostly comes to spending time on your knowledge base, then test, learn and apply findings at a scale.
"It is also important to keep up to date with product updates, so UA managers could test relevant new features as soon as possible," noted Saikala. "I would suggest to do a SWOT on internal infrastructure to help you understand what you really have. Once you understand what you really have, you will be able to identify appropriate changes (if needed) and know how you would use them."
When asked about what user acquisition tools Saikala used, she suggested, "Use of Metadata and application on a day-to-day performance analysis. We have built internal tools to help us automate application of metadata in empty spaces such as campaign and creative naming conventions. Later taking that metadata attributed with cost data and lower funnel metrics, we were able to leverage our creative performance in the best possible way. i.e. LTV per creative etc." Thanks to our Data Engineer, Dennis Waldron for building the tools and supercharge UA team abilities.
Rule of Seven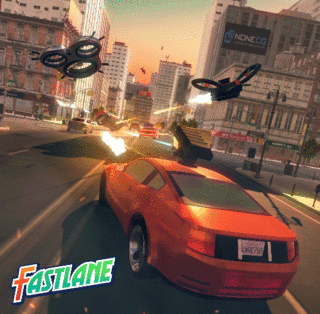 Saikala has asserted in the past that she believed in a marketing mix with cross-promos and organic traffic. She adds that it is still important these days for marketers.
"Consumers are more likely to look at and consider downloading your app if they feel familiar and comfortable with the product," said Saikala. "It takes a few impressions with marketing messages to reach potential customers."
"Classic 'Rule of 7' still applies in digital age," she continued. "If consumers don't know your product, advertisers would need to serve a few impressions to get closer to the end-users. This would naturally take you not only to paid UA but also to Community content, cross-promo, word of mouth/mouse, and whatever you can do to promote your app to more users you could reach."
When it comes to UA on mobile platforms compared to social platforms like Google and Facebook's of the world, Saikala said, "The main differences are mostly in targeting options and bidding algorithms behavior.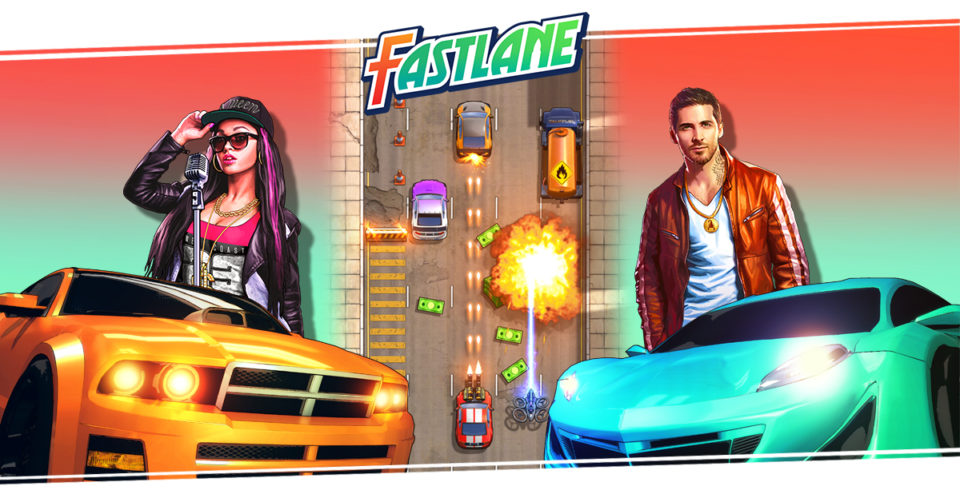 Understand the Day-to-Day of UA
Saikala noted that her past experiences are always helpful and that there's plenty of things she wished she knew when she started. She knows that things come with experience and time and that she'll learn many more new things in the next six months.
When it comes to others pursuing the same career, Saikala suggested, "One obviously needs to enjoy working with numbers, testing products and features, appreciate tedious adops work, getting involved with tracking set up, research and come up with new creative ideas."
"Most importantly, I would advise to spend time to really understand what UA encompasses. Often people perceive UA being just fun with glamorous parties, but not many realize how much hard work goes into it before you see results to celebrate," she continued. "If one spends time and really understands all nitty-gritty of day to day UA, and still wants to do it — then he/she should be good to go."
The UA Society Summit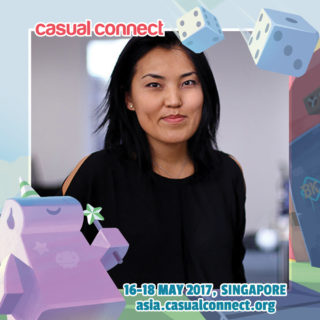 Saikala was very proud of being invited to join Google Developer Experts (GDE) Program. "Through that I get to share knowledge with fellow developers, take training sessions with experts and a good feeling that my hard work and study is being recognized and is actually helpful for others," said Saikala.
Saikala is also very proud of being able to organize with fellow members of the Community the first UA Society Summit in September 2016. She describes it as a summit for top UA experts from all around getting together in one place with the focus on sharing knowledge and education.
"The UA Society is a not-for-profit, global organization dedicated to advancing knowledge-sharing and best practice discussions around mobile user acquisition and effective approaches to accelerate profitable and sustainable business results," described Saikala. "Members work collaboratively to organize informal and informative UA Society Summit events that encourage an open exchange around key topics and learnings of interest to the wider UA community, with an aim to fostering a real, practical and ongoing knowledge exchange."
"The next UA Society Summit 2017 is in the works already and is planned to be held in London this early October," she continued. "We are now in the process of raising sponsorship funds with companies that share our vision. You can watch UA Society Summit 2016 short video trailer with the highlights of what's been done last year."
UA Stack
When it comes to challenges in setting up analytics and tools, Saikala said, "One of the big challenges may be people and processes. If change is needed to improve things, it takes time and effort to get people on board and implement, because there is/was an existing structure. At Space Ape Games, we took an approach of taking existing and leveling it up with every game we produce. Our stack looks like this: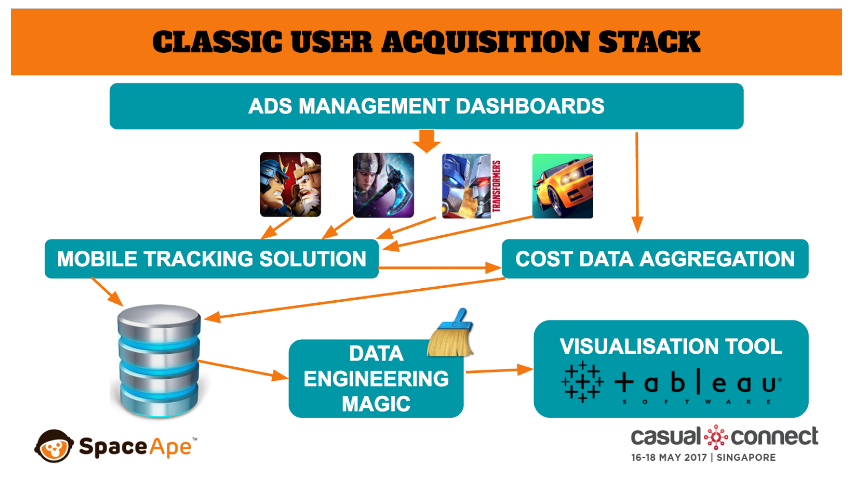 Change it For Something Better
Over the next few years, Saikala is expecting the number of gaming apps to continue to ramp up. She is also expecting more fintech and dating apps to continue expanding in the coming months.
"As it comes to UA trends, creatives will keep being important, playable ads may have a come back, ads monetisation will make it a bigger part of IAP+ads combo revenue stream for app developers," Saikala said. "We are implementing ads+IAPs into our new games from the beginning, we also working hard on our creatives."
When asked about interesting audience trends, Saikala responded, "Most interesting is how human behavior affects end-user adverts consumption. There is of course a 'platforms factor' when consumers buy devices released by platforms such as Apple, Google, and many Android device producers. People react to video ads more than before, this is also because now it is common for people to have unlimited mobile internet with mobile networks and people also have better devices to watch videos on."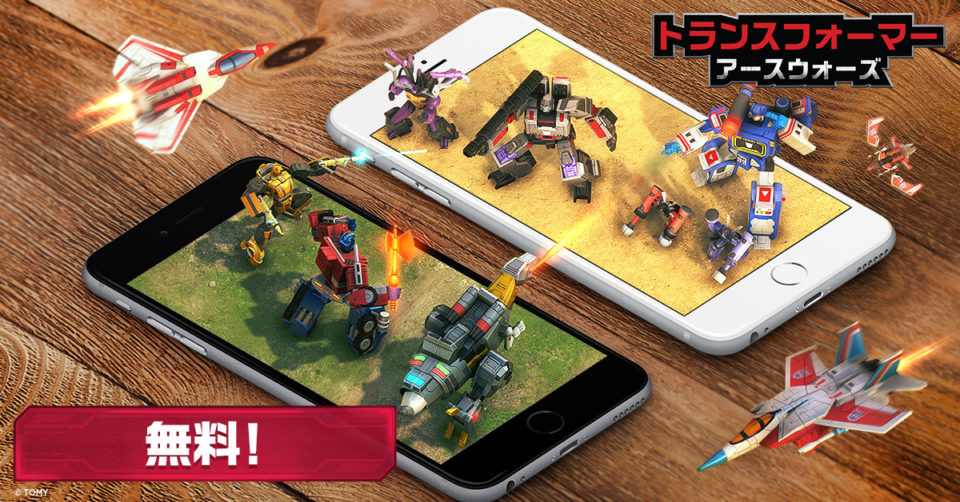 On the subject of general advice for making it through painful situations, Saikala said, "If something is painful, doesn't add value to the business and there is no way to improve it with the existing structure, then I'd normally change it.
"It's quite simple — if there is no added value to business and it creates painful experiences for employees, assuming there are better options — no brainer … change it for something better," she concluded.
Comments
David Radd
David Radd is a staff writer for GameSauce.biz. David loves playing video games about as much as he enjoys writing about them, martial arts and composing his own novels.