Blaine Graboyes: Bringing a VIP Experience to Gamers | Casual Connect Video
Blaine Graboyes is co-founder of GameCo and The Gamer Agency. He has many accomplishments to his name – including producing over 4,000 projects for clients like Blizzard Entertainment, Sony Pictures and Disney. He's also an award winning producer and game designer with nearly 20 years of experience developing digital Entertainment. At Casual Connect Europe, Blaine discussed how casinos can become the VIP destination for gamers – and why it is vital that they do so.
The Origin and Start
Blaine first became sucked into the game industry after selling Zuma Digital (the first DVD company in NYC). He moved to Los Angeles, where he became the first digital producer represented by ICM. They were instrumental in helping him find his way into the video game industry. "I started doing some consulting for a company that produced DVD Games and we did some awesome games for DreamWorks around Shrek, Madagascar, and Over the Hedge. I knew I loved producing games from day one," he recalls.
A combination of technical, business, and creative aspects of game development inspire him the most, and he absolutely finds a driving passion working with talented people that have a serious dedication to their work. As co-founder and CEO of GameCo, he is the inventor of the world's first Video Game Gambling Machine (VGM™). "It was working with esports and casinos that ultimately led to developing GameCo whereby I learned about the challenges casinos were having attracting a younger audience to play slot machines," he notes.
Blaine helped create and launch GameCo in 2015 – though for the past 20 years, he has been producing video games and constantly flexing his creativity with a wide variety of platforms. He's also worked with mobile and specialty technology like set-top TV and DVD systems. He believes so deeply in GameCo that he helped self-fund the concept with his partners for two years. Within roughly a year, they went from concept to prototype and then product to testing, which then led finally to approvals and their launch in November 2016.
The Ethics of Drive
Blaine has been an entrepreneur since graduating from Bennington College in 1995 and has always been interested in the intersection of creative aspects, technical details and business of video gaming. He strongly believes that his past career helped lead to this point in his life. "Working for yourself brings a strong mix of success and failure and it's most important to learn from both but especially the things that went wrong," he says, "Also, I've found that it's critical to not make too much of the ups and downs and ebbs and flows of business – in one day you can experience the best and worst of the things. Being steady and open-minded is the most important factor on the path to success."
For those who would be interested in pursuing a similar path, Blaine has some principled advice. "We have a simple motto at GameCo: Be polite, calm, and kind. These three principles go a long way in making everything else fall into place and lead to success. Beyond that philosophy, it's critical to be willing to work very hard for what you believe – to go all the way and then a little more. So you need to be pursuing something for which you're willing to sacrifice so much else. And to be a team player – at the end of the day it's the team that will get the job done together."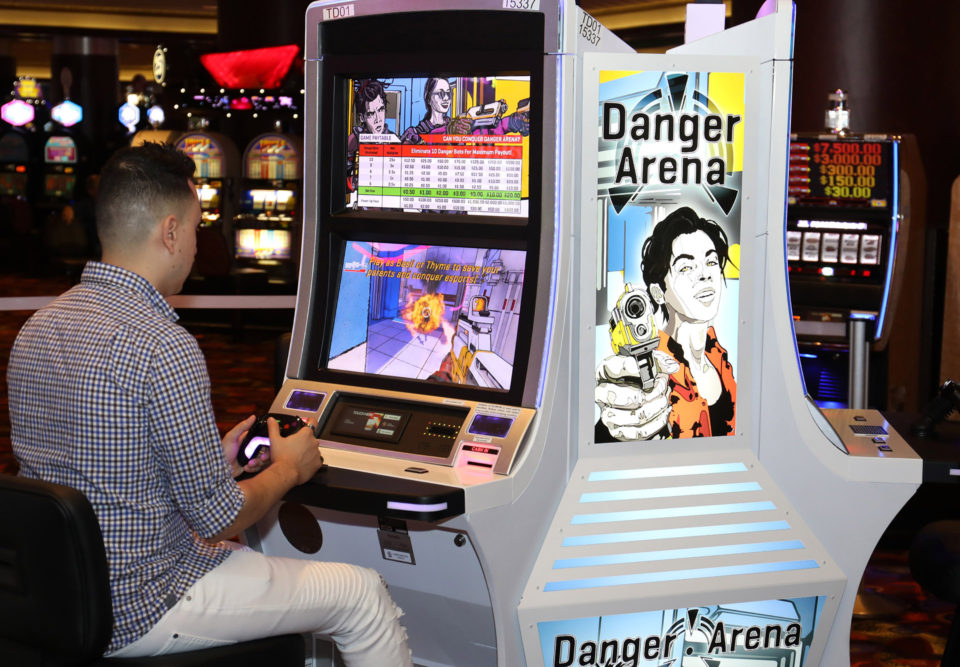 Initially GameCo's challenge was fundraising. They were a tech startup that combined video games and gambling – something that hadn't been really tried before. Many investors from gambling fields didn't understand video games or tech startups, which led to setbacks and obstacles. However, once they found the right investors, they had to master velocity and growth.
As the only company approved by regulators in their space, they began to see a tremendous demand for their gaming content. Things finally fell into place and GameCo began to achieve it's long-awaited success. "It's been an interesting process to grow the team with the right people and continue to fund the momentum of the company."
PAST & FUTURE
Blaine has had a handful of "first" that have made him very proud: Co-founding the first DVD company in NYC (ZUMA Digital), producing many of the first DVD games, building the first prototypes for new hardware platforms such as NUON and DirecTV's Game Lounge, being the first digital producer representative by the talent agency ICM, founding Silver Platter (the first independent PSP publisher), and most recently inventing the first Video Game Gambling Machines (VGMs) at GameCo.
Now, as Blaine moves deeper into the casino industry, he sees a real chance for collaboration and mutual benefit for both casinos and the video game industry. Casinos have all the know-how to provide VIP experiences for video gamers – while video game developers can provide the content needed to attract a new kind of casino customer as interest in slots declines.
"There's tremendous opportunities for collaboration," Blaine says. "Key is player development: Attracting new players and the next generation of casino customers. We believe strongly that video games are the future for casinos by appealing to a massively underserved audience of gamers."
Comments
Thomas Paxton