Learn to Leverage Diversity for Gaming at Casual Connect USA 2018
With diversity as a business approach slowly becoming the new normal in the tech industry and games in particular (not without difficulties, of course!), bigger companies and organizations already have lessons to share with others aiming on implementing the same principles in their work – be it gamedev or any other tech-focused business. Want to know how to implement, leverage and support this principle in what you do? The Diversity & Social Responsibility track at Casual Connect USA 2018 is at your service on January 17 in the South Ballroom of the Disneyland® Hotel.
Start With Leadership
"The wake up calls continue in the gaming, tech and film industries. While we continue to witness recurring biases; we must address the root cause of this problem", Contagious Creativity Principal Megan Gaiser states, introducing the panel discussion titled Leadership for Diversity is an Inside Job,  led by XEODesign CEO Nicole Lazzaro. Jon Ramer from Compassion Games, Carrie Dieterle from Insomniac Games, Ed Fries, formerly from Microsoft Game Studio, and Robert Peloquin from Nielsen will exchange stories of creative leadership in action to inspire cultural health, as well as share practical tips and tricks.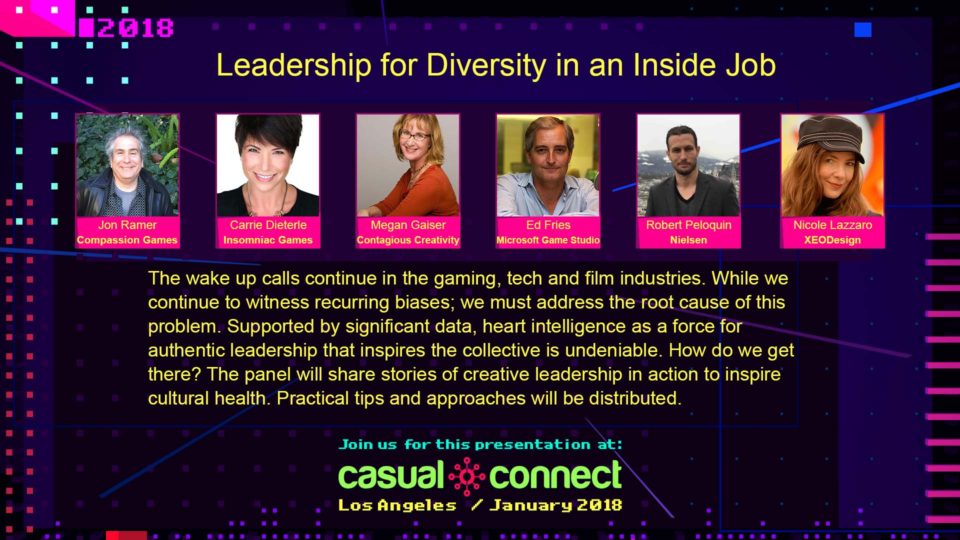 Muslim Representation in Video Games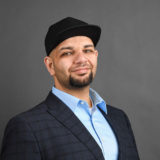 "With the recent spike in islamophobia and violence against Muslims, there has never been more of a need to humanize Muslims, who are 1/5 of the world population, to the masses", Warner Brothers Montreal Senior Game Designer (and indie developer in addition to that!) Osama Dorias explains as he introduces his session: Muslim Representation in Video Games. Osama mentions that even creators with best intentions often fail to understand what exactly needs to be done and how to make this happen – come get this info in his session!
What Accessibility Features Are Best For Your Game?
Every developer wants as many people as possible to play their game – and the more accessible that game is, the more players will be able to enjoy. Bryce Johnson, Senior Designer at Xbox, will explain some tools to approach design more inclusively, and tips (for maximum impact) on what you could focus on by genre using examples from Microsoft Studios.
Gaming for Different Functional Needs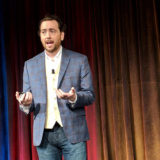 Mark Barlet from AbleGamers Charity will continue discussing the best ways of getting a bigger and more varied audience for your game by making it accessible to more groups of gamers. He will focus on the importance of Vedic games for people with disabilities, and how you can support more inclusive gaming.
Accessible Not Easy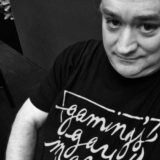 A discussion on the differences between accessibility and difficulty design initially started as a Twitter thread – and will come to real life at Casual Connect USA. KinifiGames Developer Hollie Figueroa brings together PC, console, and mobile experts with different backgrounds and perspectives representative of the diverse development tracks for games and interactive experiences, to talk on difficulty, accessibility, design, and how they influence each other during development.
Ageism Is Real and How to Change It
After a hiring manager considers you "too old" for the job… You gather a panel of industry veterans and examine the myth versus the reality of the contributions of employees mistakenly rejected due to this kind of bias, and provide advice for those over 50 about keeping their skills current and finding opportunities to apply them. This is what David Mullich from IGDA Los Angeles did – come join him and William Volk from Forward Reality, Jill Zinner from Premier Search, Susan La Sky from Silicon Sky Technology Brokers, and BJ Bigley from Prime Candidate as they tackle this important discussion.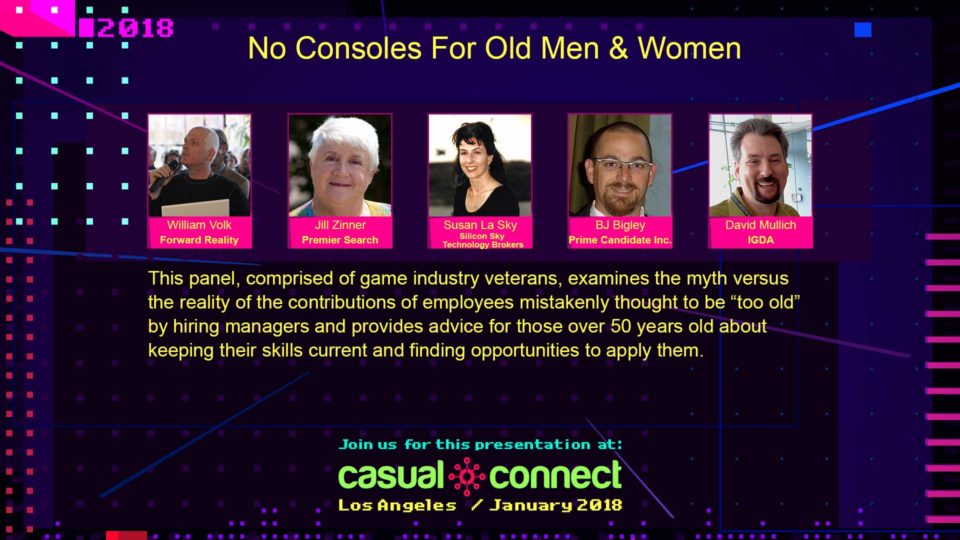 Beyond Lessons
In addition to this and other tracks of Casual Connect USA, check out the conference's meeting system, networking opportunities, IGDA Mentor Café, Indie Prize Showcase, and 13 other great tracks. Still no conference pass? You still have time to get one. Once you do, be sure to check out the conference's substantial discounts on the Disneyland® Hotel, Disney's Paradise Pier® Hotel, and Disneyland® Theme Park tickets available to attendees only!
Comments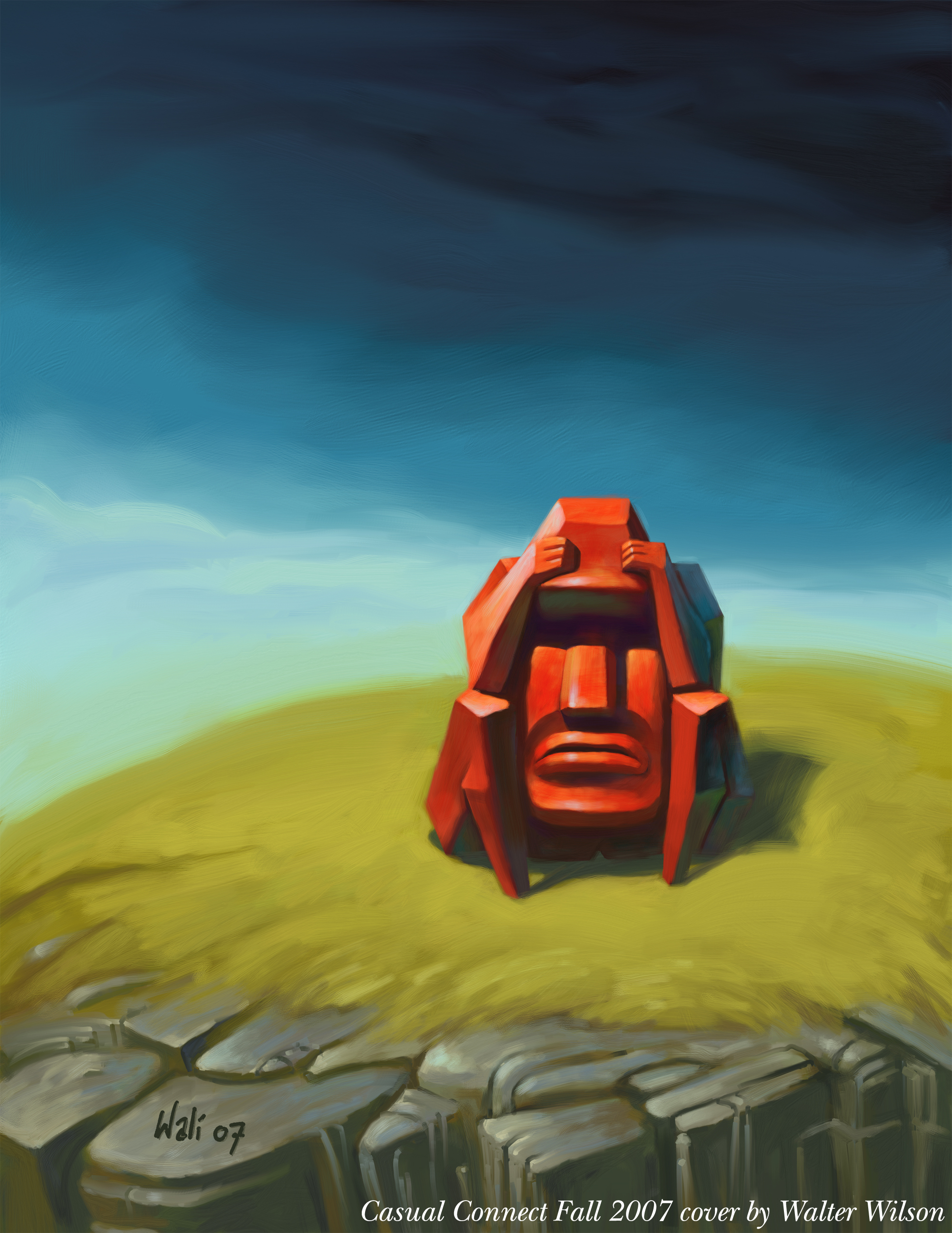 Orchid
Orchid is a content manager at Casual Connect and the developer editor for Gamesauce. Orchid loves kittens and all things super cute.