Maximizing Revenue with Mobile Apps | Casual Connect Video
Producing the revenue you need for a healthy company is a constant concern is a constant concern for most developers. If maximizing the revenue you can generate from mobile apps is something you want to know more about, the session at Casual Connect USA 2017, The Next Phase of Mobile App Monetization: What Developers Need to Know to Maximize Revenue, offered some important information.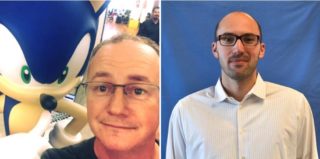 Presenters at the session were Adam Carey and Boris Logvinskiy. Adam Carey, Senior Director of Ad Monetization at Sega Networks, is a specialist on ad operations, ad product, data and marketing with 18 years of experience in digital advertising. You will be especially interested to learn that he is an expert in helping companies adopt and adhere to digital advertising best practices. Boris Gogvinskiy specializes in monetizing mobile apps and heads product management for all MoPub products at Twitter. Previous roles included product management at Demandforce, which was acquired by Intuit in 2011.
New kinds opportunities have been emerging for monetizing mobile apps. Don't miss learning about them; watch this video of the complete presentation from Casual Connect USA 2017.
Comments
Catherine Quinton
Catherine Quinton is a staff writer for www.gamesauce.org. Catherine loves her hobby farm, long walks in the country and reading great novels.