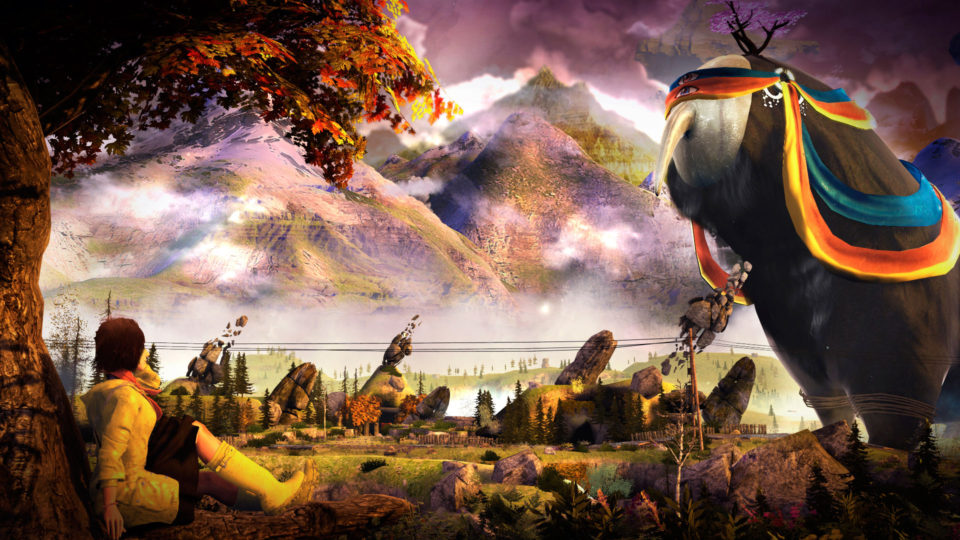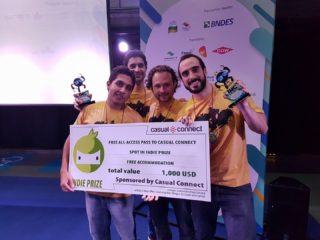 Distortions, the creation of the game studio Among Giants, is an unusual game that combines music with a journey of self-discovery in the making. CEO Thiago Girello describes the experience as "a piece of our lives during the past eight years." Among Giants is the winner of the Best Brazilian Game at BIG Festival 2017, an Indie Prize Partner event, with their game Distortions. They competed at Indie Prize and Casual Connect USA in Seattle.
A Process of Experimentation
Distortions began with a group of close friends learning to express themselves through the media of games. They shared a love for games and experimentation but each of them brought a different background, including movies, literature, design, and photography. Their variety of backgrounds had the advantage of allowing new and fresh insights into their game project. As a result, the making of Distortions was a process of experimentation and talking about subjects rarely seen in games. And throughout the eight years they never gave up on the project because making the game was always a fun time with friends, although Thiago does admit that they often say he gets too excited and should choose less ambitious projects.