Ryan Wiemeyer discusses the Organ Trail, Kickstarter, and Indie Game Production
Ryan Wiemeyer is a game designer that has been passionate about videogames since he held his first controller.  After receiving a B.S. in Game Development from DePaul University and making several games on his own and participating in several game jams, he began work as a designer and associate producer at Wideload Games (later a subsidiary of Disney Interactive) where he worked on several games, including Guilty Party. He and others would conceive of a zombie-take on the classic game, The Oregon Trail, and call it Organ Trail. Its initial version proved to be so popularly that Weimeyer and his colleagues would decide to revisit the game and further develop with funds generated from a Kickstarter campaign. Wiemeyer would even quit his job to focus on Organ Trail full time. The Kickstarter generated over ten-thousand dollars more than initially asked for; allowing them to expand the game beyond what was originally planned and begin their own studio, The Men Who Wear Many Hats.
Formally released January 2013, Organ Trail: Director's Cut has been well received by fans and was successful enough to encourage those at The Men Who Wear Many Hats to make another game. Called Max Gentlemen and another Kickstarter success, this game is an arcade-styled experience centering on stacking hats and extreme manners.
GameSauce was able to recently talk to Wiemeyer about his interests in game development, his approach to gaming, using Kickstarter, and long term goals for himself and The Men Who Wear Many Hats.
---
Gamesauce: Growing up, what were some of the videogames that you loved playing?  Why do you think you were more interested in videogames than other forms of media?
Ryan Wiemeyer: I started gaming on the Atari and never looked back. Any time I could wrestle the TV away from my family to play a game was cherished; it didn't even matter how bad the game was. I've always regarded the agency of video games to be a more enjoyable experience compared to passive media like TV, books, and movies.
I have been impacted by so many games that I feel it's not really fair to try and mention only a few as favorites.
When did you decide that you wanted to pursue videogame development as a career? On this note, did you begin to learn to program before or after you realized you could make videogame development a profession?
I've always been interested the making of games, but I don't think I realized it could be more than a hobby until college. I've been drawing Sonic levels, designing my own broken RPGs in RPG Maker, and dreaming up all sorts of terrible crap since I was little.
I took programming in High School, and even though I always twisted the assignment into a game project, I guess I didn't have enough understanding of the industry to realize I was taking steps to make games for a living. I guess I thought I would be some generic programmer or maybe an artist…I've always dabbled in art. Hell, I have a useless animation minor.
More and more people are going to college to become game designers. Looking back, what are some things you feel you did to help prepare for a career in game development? On this note, what advice do you have for people currently in college and wanting to get into the gaming industry?
I could go on for 10 weeks about this… and I do. That's why I got hired to teach at DePaul.
I could go on for 10 weeks about this… and I do. That's why I got hired to teach at DePaul.
First off, there aren't any jobs waiting for you when you graduate. So either you need to be the best of the best or stop thinking games are for you. I'm tired of seeing people who like to play games thinking that those skills translate to making games. The only crossover is the knowledge base and vocabulary. But the skills are worlds apart. Being a hardcore gamer is almost the opposite of having a good work ethic (because you are probably putting off being productive to consume).
I get students who are going to graduate in a few months, and they still can't make a game because they are "idea guys" or "producers," aka they usually have no talent. I think game design is something that only comes from MAKING games yourself. You NEVER know what will play or feel good until you iterate on it a dozen times. The idea that you can just tell someone what to make is…well, it's the main problem with students right now.
You've participated in many game jams. How do you think game jams helped you develop your approach to making games?
I recommend every developer participate in Game Jams. They are such great tests of your ability. You usually fail, but you learn a lot and it's a safe space to fail in. You learn a lot about scope and how to get enjoyment out of simplicity. These are priceless lessons that you can only learn from experience.
You started working at Wideload Games in 2009. What was your experience at Wideload like? Were there any professional skills that you developed while at Wideload?
Being immersed in a professional environment with so many talented people was life-changing.
Working at Wideload turned me from a shitty game dev student into a professional. Being immersed in a professional environment with so many talented people was life-changing. I recommend everyone get at least a few years of this kind of environment before striking out on their own. All the skills and disciplines you can't learn in college I learned there.
You began Organ Trail while at Wideload.  Why did you begin working on one game while working at another company? Is it a decision that you'd make again? On this note, what was the inspiration for Organ Trail?
I started a side thing because I was used to the 10-week turn around on games we had at DePaul. Working on the same game for 2-3 years was a little creatively stifling. We formed The Men Who Wear Many Hats very unofficially as a group that just wanted to flex our game development muscles. We wanted to make small free games. Organ Trail was just a funny idea we had, while brainstorming. We're quite taken aback by how it's taken off.
As Organ Trail started gaining popularity and we realized we needed to put more time into it, it started getting hard to make games and go home and keep making games. Luckily, the success of the Kickstarter let me know I was safe to quit my job. But also, Disney's policy was that I would probably be fired if the right people found out I was making my own games anyway. That was a policy I fruitlessly tried to change on my way out.
And in regards to doing it again…I'm making side games from my own studio so I don't think I can be stopped. I have to make games.
And in regards to doing it again…I'm making side games from my own studio so I don't think I can be stopped. I have to make games.
Organ Trail proved to be so popular that you and the others who worked on it decided to further develop the game and do a Kickstarter to fund it. What was your initial reaction to realizing that you had created a game that was so beloved by fans? Additionally, what difficulties did you encounter while doing the Kickstarter?
It's pretty cool. Running a Kickstarter is a huge undertaking. I try to warn others that it's at least two months of full time work from one person. So it throws a huge wrench in any schedules you might have had. The hardest part was doing all of the fulfillment ourselves. Each package was a unique combination of swag, and we hand addressed all of it. And offloading a cart full of packages at the post office was not an enjoyable six hours, either.
Since 2010, you've been on the board of Indie City Games.  Why do you feel these types of organizations are important for game developers? Given that you live and work in Chicago, what are your thoughts about how the city can do more to encourage game development?
I've noticed that there is a big gap between this "student boom" of developer's and the "old blood." It's really hard to get these older guys to come out and share any wisdom or help build any community. So with the fall of the Chicago IGDA chapter in the wake of EA Chicago and other major studio's shutting down, we decided we needed something.
Since the formation of Indie City, I have been putting a lot of focus on the community. Chicago is always teetering on the edge of being a great city for developers, and I want to help push it forward. That's why I started my co-working space and that's why I teach. I have a lot of other plans that are starting to come to fruition… keep any eye out.
You and The Men Who Wear Many Hats are currently working the game Max Gentlemen. What was the inspiration for this game? On this note, how did the visual style come about?
Wiemeyer: We had the idea for Max Gentlemen from a spam email with a similar title. We fleshed out this bigger world with lots of "Max Gentlemen"-themed activities. But, lacking a solid 2D artist/animator at the time, we put it on a shelf. Along came the Six Pack Game Jam; a jam about spending a month on a game and putting it on an arcade cabinet.
We took one of the "activities" from that larger game and fleshed it out. We chose the hat-stacking idea because it really matched the name of the company, and we felt it was a good fit for us. The art style came about because I was eager to get my friend Sarah Denis into the game scene. So we gave her a change with the Game Jam and things worked out. Now the full fledged game is like a showcase of her art.
We learned a lot from the Organ Trail Kickstarter. I used those lessons and kind of turned them on its head and did a lot of things people said you couldn't do.
Our Max Gentlemen Kickstarer was almost a parody of itself. We set a ridiculously low goal and barely showed the game. It was really more about the spectacle and merch. We offered a lot of goofy rewards and made up fake charts and goals for the campaign. It was mostly a marketing push for us; to get Max Gentlemen into the greater known space. But we are actually making and giving out these ridiculous rewards… like the body pillow cover. And people get really excited about them.
The ultimate lesson is that your video is the #1 most important part of a campaign. I think the video may even be better than the game, haha.
Given your experience of working for both a large and small studios, what are your thoughts on the future of the videogame industry? Do you see large studios surviving in their current form?
The middle-sized studios seem to really be on the ropes. I think the current small team space is going to slowly grow and take their place. I find a lot of people would rather buy a $20 indie game. The problem with a lot of the old middle-sized studios is that they made games for the $60 space and their game didn't need to be that, the market just wasn't used to the idea of paying different amounts for different kinds of games.
I honestly don't know what's' next. The indie space is getting more and more popular, and while that used to be a great thing… there's part of me that's still worried that we are going to get lost in the flood of new games.
Beyond Max Gentlemen, what are some long term goals you have yourself and The Men Who Wear Many Hats?
I just want to make games.
Keep up with Ryan and The Men Who Wear Many Hats by following them on Twitter.
Comments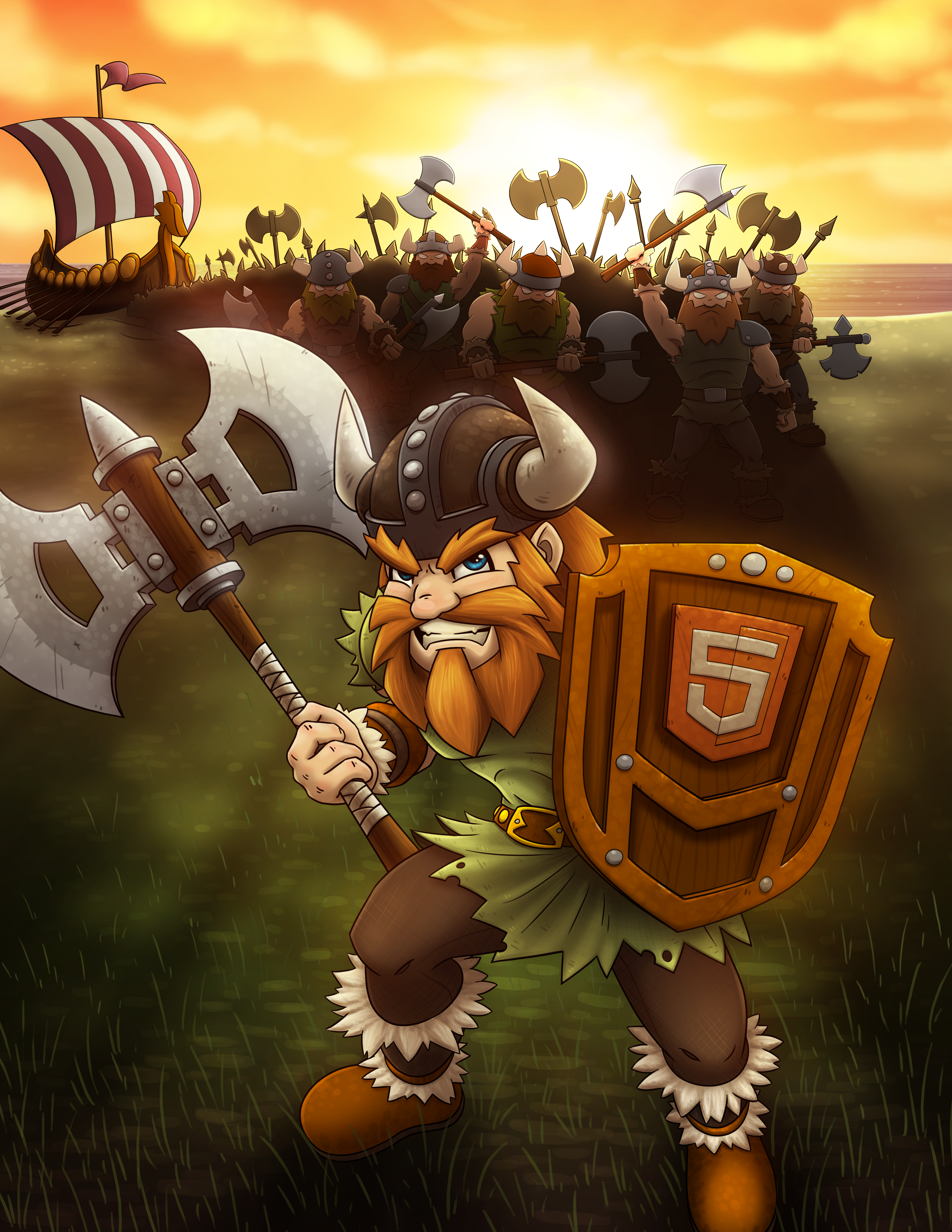 Nicholas Yanes